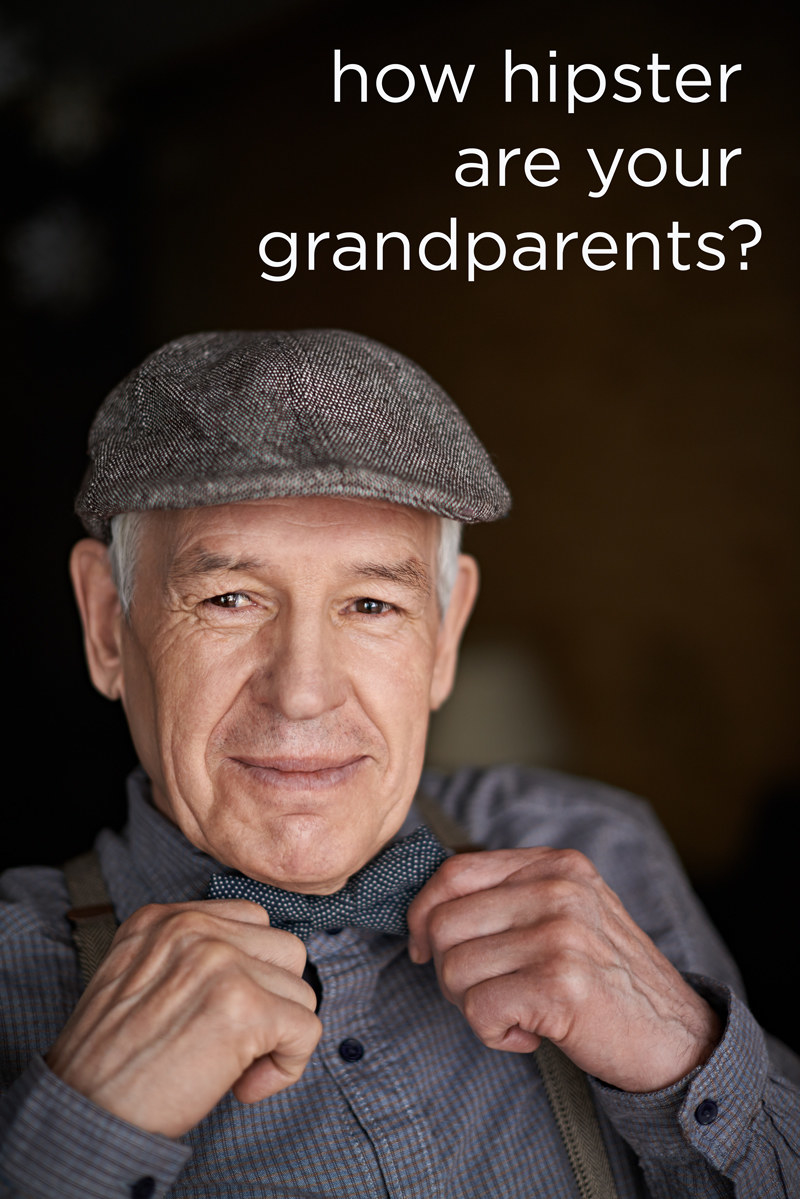 Does one or more of your grandparents...

Don a fedora or porkpie hat from time to time?

Own a pair of thick, black-rimmed glasses?

Listen to music you've never heard of?

Pickle their own fruits and vegetables?

Tend their own herb garden?

Own things with birds on them?

Own wooden furniture they made with their bare hands?

Have vintage china around the house?

Possess and use a Polaroid camera?

Have tons of pictures where they aren't smiling?

Mostly appear in black and white or sepia photos?

Own an impressive collection of sweaters?

Choose baths over showers?

Steadfastly use an old, worn-out leather wallet?

Own a fixed-gear bicycle?

...with matching newsboy caps?

Think apple the fruit is better than Apple the tech company?

Wear T-shirts with random company's logos on them?

Check the time on a watch instead of a phone?

Drink classic cocktails...

...and actually know how to make classic cocktails?

Read real books with real pages?

And hard copies of newspapers?

Prefer to use a typewriter?

Think TV is an artless form of entertainment?

Not care about the Kardashians?

Complain about the youths?

Complain about the neighborhood changing?

Complain about everything?

Refuse to identify as a hipster?
Looks like there are no comments yet.
Be the first to comment!