Hemera Technologies/Thinkstock

Via CamiloTorres/Thinkstock

Mountains of unwashed dishes.

Via PaulMichaelHughes/Thinkstock

Unwashed dishes that still have food on them.

Via viviandnguyen_ CC/Flickr: viviannguyen

Via txking/Thinkstock

People crashing on your couch without warning.

Via igorr1/Thinkstock

Via i.imgur.com

Via Ilya Stcherbakov/Thinkstock

Via BananaStock/Thinkstock

Recyclables mixed into the garbage.

Via Yuri Arcurs/Thinkstock

Their S.O. staying ALL THE TIME.

Via g-stockstudio/Thinkstock

Loud and unpleasant hanky-panky sounds.

Via Satawatch/Thinkstock

Their animal's fur covering all of your shit.

Via Axel Bueckert/Thinkstock

A litterbox that they never clean.

Via Tatomm/Thinkstock

Them forgetting to lock the door.

Via s1llu/Thinkstock

Dirty laundry strewn about everywhere.

Via Maquinotico/Thinkstock

Via Wavebreakmedia Ltd/Thinkstock

Their band rehearsing at your place.

A fridge overflowing with their shit.

Via JackF/Thinkstock

Their rotting food in the fridge.

Via blackboard1965/Thinkstock

Nail clippings on the floor.

Via kostsov/Thinkstock

Terrifying things in the toilet that definitely aren't yours.

Via monkeybusinessimages/Thinkstock

A very loud alarm that they never turn off.

Via Voyagerix/Thinkstock

Via monkeybusinessimages/Thinkstock

Unannounced house parties.

Via Medioimages/Photodisc/Thinkstock

Them using your stuff without permission.

Via Ryan McVay/Thinkstock

Their shit all over common places.

Via mansum008/Thinkstock

Having to deal with scary bugs by yourself.

Via Jeffrey Hamilton/Thinkstock

Them breaking all of your things.

Via DragonImages/Thinkstock
How Crappy Is Your Roommate?
People aren't perfect, so there are always bound to be a couple problems when you try to live with another human. Luckily for you, your roommate seems to be quite endurable.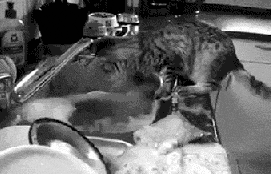 They might not be perfect, but it could be a lot worse, right? Right?! Right.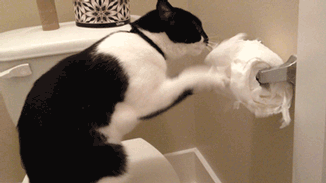 Oh my goodness, get OUT of there! Grab your things and — you know what, don't even pack up. Just LEAVE.