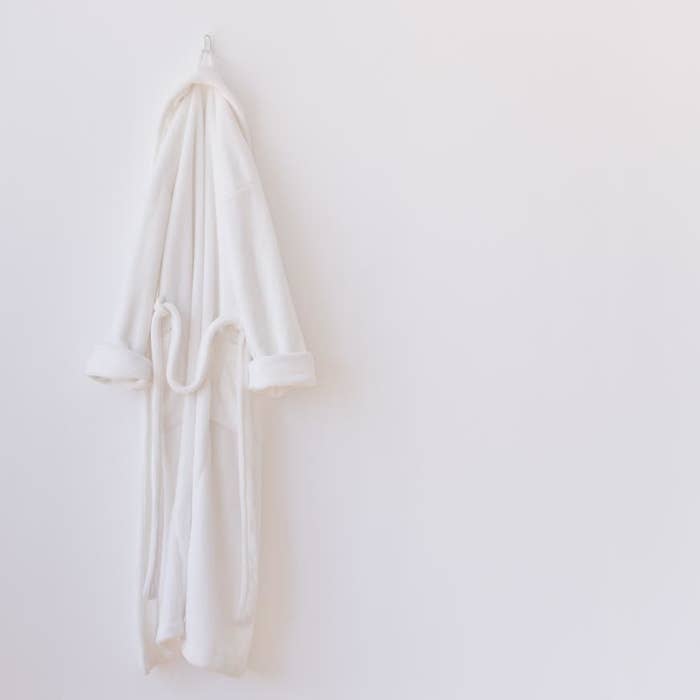 Until recently, I was a robe skeptic. I had no reason to dislike robes — I just didn't get them. What did a robe accomplish that several layers of sweaters and sweatpants couldn't? Were they used with towels, or instead of them? When and how were you supposed to wear one? Was I supposed to be naked underneath? (I have roommates!!!!!)

A robe was a signal for next-level adulthood that I wasn't quite ready for: a stage where I give myself permission to find comfort in things that I don't exactly need. Robes belong in day spas, five-star resorts, and spacious houses with several rooms for lounging; they don't jive with my slightly off-color Ikea furniture and half-broken keyboard I keep jammed behind my bed. Nor do they complement my bare walls and the barstool I took from my parents' bedroom to sit on while I write.
But after one of my coworkers mentioned this dreamy, fur-lined robe from Pottery Barn, I couldn't help myself. I was sold on the idea of robes.
Though I couldn't justify dropping $100 on a first-time robe purchase, I did a bit of research and ordered this hooded fleece robe from Amazon for $54.99.
When it arrived, I threw it over my shoulders, and mere seconds after tying it around my body, I was thrown into a blinding white light. The gospel had come to me. I wept, I worshipped, and curled up in my bed, clad by body-length microfleece as a changed woman.

It became clear, pretty quickly, that my truest state of being is one sheathed by a robe.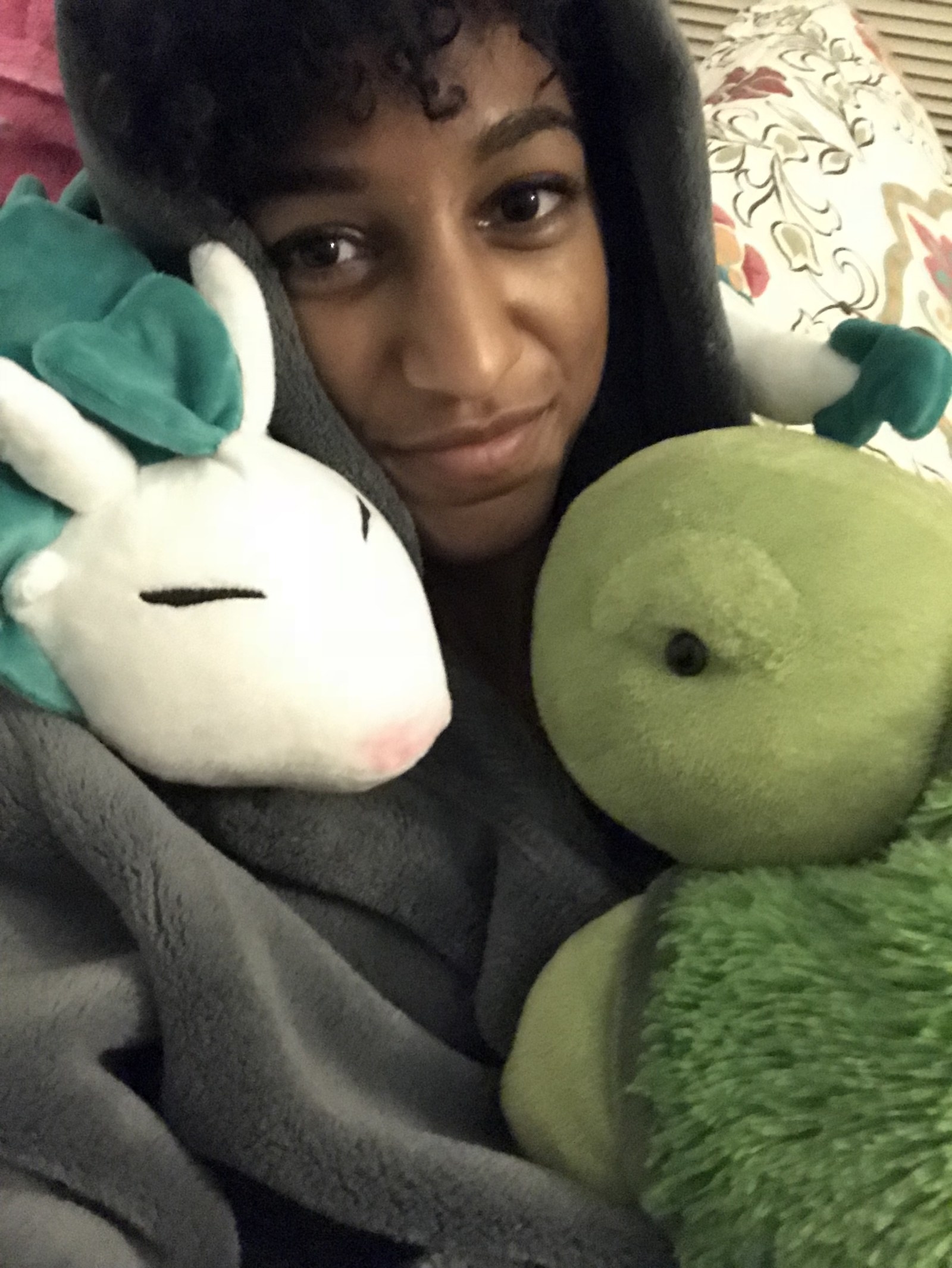 The robe I chose is perfect for me. By far the softest thing I own, it envelops me in a way that makes me feel indomitable, impenetrable, and still very snug. The bottom of it just hovers above the floor so, save for my hands and my face, I am shielded from the crisp chill I contend with in the winter when my cranky, apathetic heater shirks off its job. It's gray, a pleasant neutral color that I've found is very hard to stain. Though it isn't as absorbent as terrycloth, the sleeves are still great for soaking up tears. It has a hood I can thrust up dramatically as I flop on my bed or stomp around my living area like a cuddly grim reaper.
Putting on my robe means that I am done — done with my day, done with people, and most importantly, done with doing anything on anyone's terms but my own. In this state of doneness I have found many alternate states of "doing," ranging from Nothing to Everything. When I don my robe, I'm relaxed enough to dial down my brain as I nap or read, but not so zapped out that I can't get shit done if I want to. One of a robe's greatest strengths is how it complements our own versatility — laziness and diligence aren't mutually exclusive, so why not embrace that while feeling cozy and, dare I say, a bit fabulous?

So please, just go get yourself a damn robe, even if you don't feel ready for it. Wear it over your pajamas on a chilly morning while you make breakfast. Send robe selfies to your friends when they try to get you to go out. Wear it to drink a hot beverage and stare out the window, or wrap it around your shoulders while you read or watch TV. Do nothing, or do everything; just don't deny yourself a little comfort because you don't believe you'll know what to do with it.
Get the Alexander Del Rossa hooded fleece robe on Amazon for $54.99. (Available in sizes Small/Medium–3XL/4XL and 32 colors and patterns.)