1.
Steven would beat all of the Crystal Gems at video games, even Garnet with her future vision.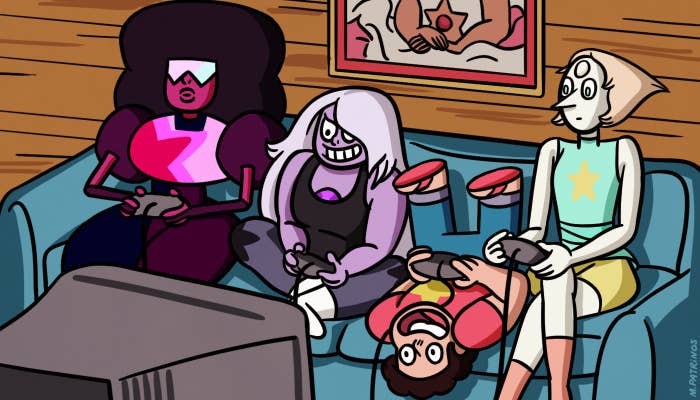 2.
If the Crystal Gems attended Hogwarts, Ruby would be in Hufflepuff, Sapphire in Ravenclaw, and Garnet in Gryffindor.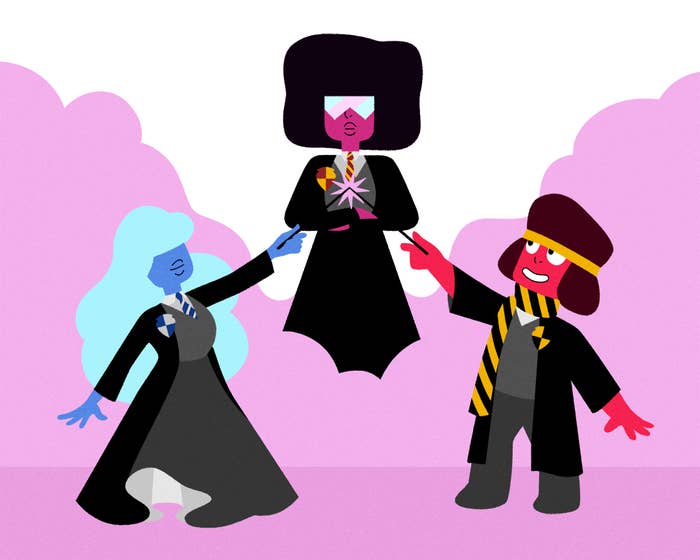 3.
Rebecca Sugar would cast Steven's voice actor, Zach Callison, as Steven in a live-action.
4.
Jasper would play the drums in a Crystal Gem band.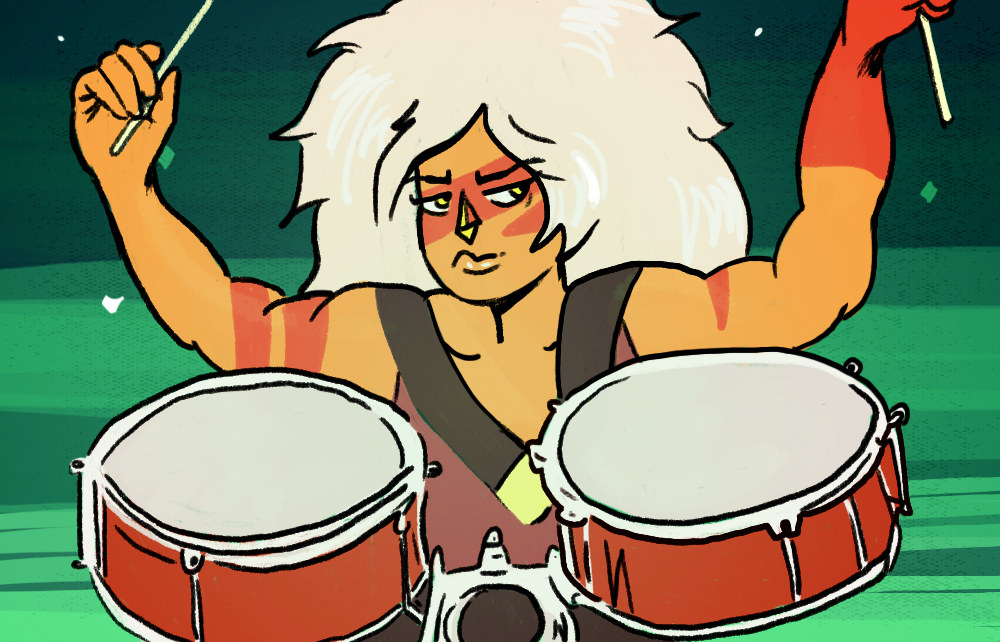 5.
Connie would have a teal-colored gem.
6.
Steven's dad brings him groceries, even though they don't live together.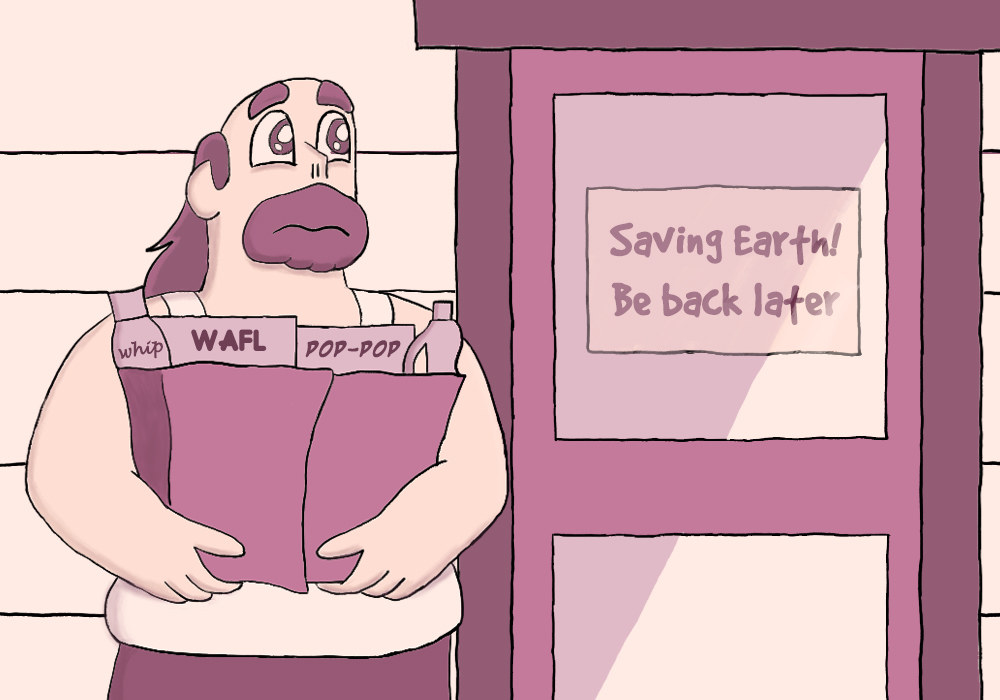 7.
Greg and Garnet play tennis together on the weekends.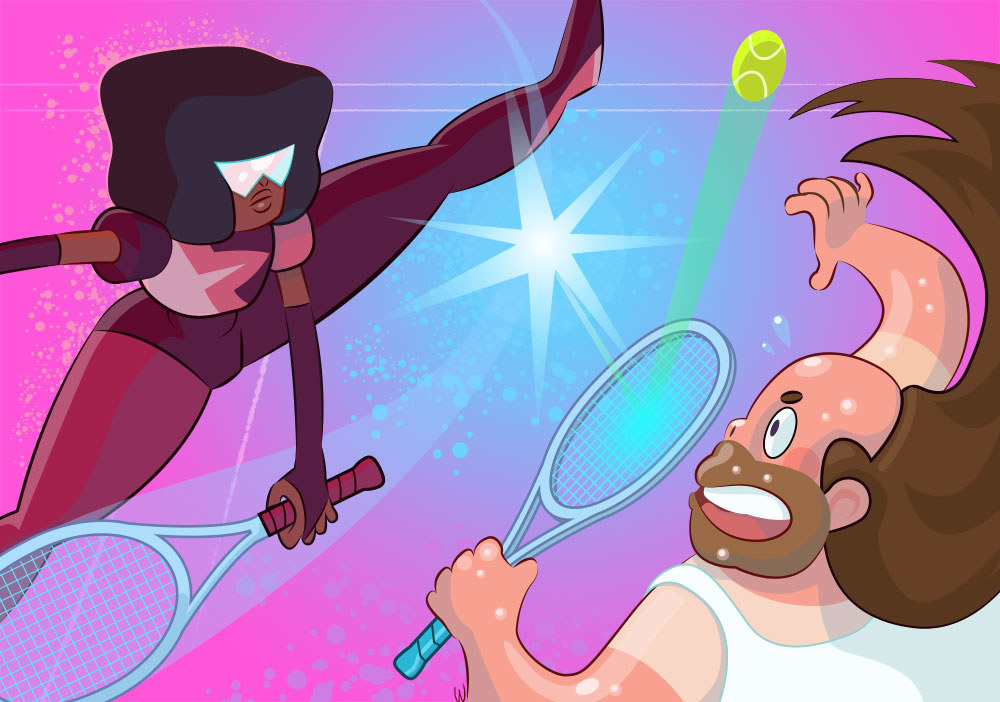 8.
We'll never know if Onion has any reoccurring dreams or nightmares, because even Rebecca Sugar herself doesn't know what goes on in his head.