Replace your boring shower head with Shower Wow to release a waterfall of LED color. It's a rainbow party in your shower!

Via asseenontv.com

Are you a woman on the go? Just clip on this mock camisole to give your outfit some business casual ~pizzazz~.

Via asseenontv.com

It's hard being away from your loved ones. Sure, we have the technology to keep in touch, but cell phones and computers just aren't that cuddly! That's where Cloud Pets come in — now, you can communicate with your loved ones through adorable stuffed animal. iPhone, who?

Via asseenontv.com

Eggs are a great breakfast object, but let's face it — sometimes they're just TOO messy and time intensive. With the Egg-Tastic, you won't have to waste time and clutter your sink with extra dishes!

Via asseenontv.com

Tending to your garden can produce delightful results, but at what cost? Banish scrapes, cuts, and lesions from pesky thorns a pair of Gardening Sleeves.

Via asseenontv.com

Raking leaves used to be a chore, but with Rake Hands they can be a BLAST! Rake Hands magically grant you the strength to pick up every single leaf in your yard with just one scoop. This time, it won't be your hands gettin' down and dirty!

Via asseenontv.com

What would you call these unquestionably fashionable hair decorations?

asseenontv.com

Do you want more friends? Then stamp some stars and circles into your hair with Hot Stamps! Hot Stamps work with every hair style (as long as it's pin straight)!

Via asseenontv.com

What about these glowing orbs and sticks radiating endless power?

asseenontv.com

Move over, Legos. There's a new building toy in town, and this one lights up. With Light Up Links you can make jewelry, wigs, tigers — even triangles. You can probably outfit an entire disguise for yourself with the 158-piece set, but you didn't hear that here.

Via asseenontv.com

With Air Curler, you can create stunning, luscious curls in mere seconds. Simply place your hair in the blender, whirl it around like a hurricane, then voila! Perfect bouncy curls.

Via asseenontv.com

Eating is hard, and that's why Slob Stopper's got your back. Slob Stopper is perfect for the car, movie theaters, or your child's soccer game. You'll never know when you'll encounter a spill!

Via slobstopper.com
Do You Know What The Hell These "As Seen On TV" Products Are Called?
You definitely do not know what the hell these "As Seen On TV" products are called
To be honest, I wouldn't be too upset. In fact, maybe you should be a little relieved. Either way, you're always free to try this quiz again.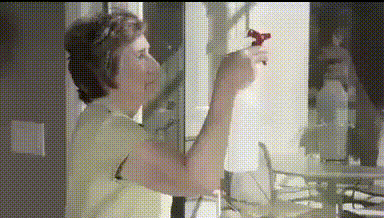 You sort of know what the hell these "As Seen On TV" products are called.
Not shabby, not shabby at all. Either you're a really good guesser, or you like to sneak into those "As Seen On TV" stores in the mall. Feel free to try again!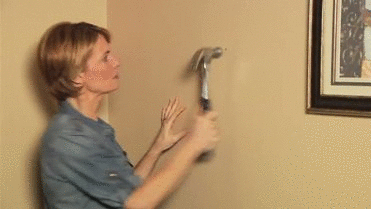 You know exactly what the hell these "As Seen On TV" products are called.
You are a true "As Seen On TV" aficionado, a dedicated appreciator of the unsung hero that is mail-order merchandise. You can undoubtedly rehearse the commercials by heart, and you likely frequent the retail locations in suburban malls. The pride you take in your love of products sold on television brings hope and inspiration into our hearts.