Is this a cheese?

Thinkstock

That's not a cheese, that's a LIE.

It's a precious ball of mozzarella. We were sent here to protect it.

Via Thinkstock

Yes, without a doubt, this is a cheese.

Yes, without a doubt, this is a cheese.

A perfect, spherical cheese.

Via Emma Nagle CC / Flickr: etcher

Of course this is a cheese!

Of course this is a cheese!

A perfect, triangular, Leyden cheese.

Via Alexander van Loon CC/Flickr: avanloon

Why yes! It is indeed a cheese.

Nonsense! It is not indeed a cheese.

Nonsense! It is not indeed a cheese.

Alas! It's peanut butter and curry with a cocoa butter shell. Such a bitter disappointment!

Via Charles Haynes CC / Flickr: haynes

This is cheese, I have faith!

That's not cheese! That's sadness in a blanket.

This is cheese, I have faith!

How dare you doubt this sweet bundle of ricotta?

Via yashima CC/Flickr: yashima

It's a marvelous cheese sauce!

No, that's plain white sauce! Plain white sauce makes your teeth go grey.

No, that's plain white sauce! Plain white sauce makes your teeth go grey!

It's actually white chocolate, but close enough.

Via Gayatri Krishnamoorthy CC/Flickr: rosemilkinabottle

Oh that's cheese, alright.

That's not a cheese, that's deception sliced into neat little cubes.

That's not a cheese, that's a lie sliced into neat little cubes.

Sadly, that's tofu, not cheese. Sorry cheese.

Via Jenny Hones CC/Flickr: asianlifestyledesign

Is this a cheese?

Thinkstock

It's cheese! Beautiful, translucent cheese!

Falsehood! Everyone knows you should only trust opaque foods.

It's cheese! Beautiful, translucent cheese!

These parmesan flakes would probably taste lovely on a salad.

Via Thinkstock

Yes, a cheese! A dinner party cheese!

No way. I don't trust it.

No way. I don't trust it.

FINE, you nonbelievers. It's slowly defrosting butter. Are you happy now?

Via jensteele CC/Flickr: jensteele

Uh duh, look at all that cheese grease.

Uh no, those are cooked worms.

Uh duh, look at all that cheese grease.

Just warm and gooey melted cheese.

Via Retinafunk CC/Flickr: retinafunk

It's a smooth cheese that I would love to cup in my hand like a baby bird.

Egads! That's no cheese, that's an imposter!

Egads! That's no cheese, that's an imposter!

It's actually unbaked rosemary bread just trying it's darndest.

Via Ben Wilson CC/Flickr: mynameiswilson

Is this a cheese?

Thinkstock

That has to be the most honest cheese in the world.

Trust nothing, love no one. That is not a cheese.

Trust nothing, love no one. That is not a cheese.

To be skeptical is to be wise, for that is a bar of soap and probably very bad for your stomach lining.

Via Thinkstock

I know it in my heart to be cheese.

I know it in my heart to be cheese.

A perfectly sliced cascade of munster cheese.

Via bl0ndeeo2 CC/Flickr: bl0ndeeo2

Is this a cheese?

Thinkstock

I believe this is cheese. I believe IN the cheese!

Weep not, for this is cocoa butter. It's much more useful than cheese.

Via Thinkstock
You May Think You're A Cheese Expert, But You Could Be Wrong
Don't feel bleu, you can always try again
You didn't ace it this time, but second and third times are always a charm.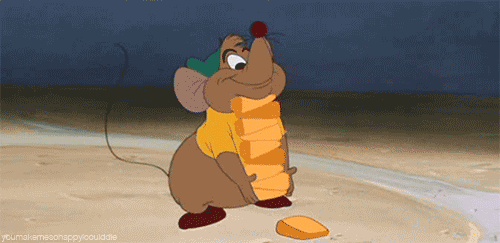 You're gouda, but you could brie better
You didn't prove yourself as a total cheese connoisseur, but you still did a decent job. Feel free to try this quiz again! Plus the better you do, the fewer horrible cheese puns you'll see.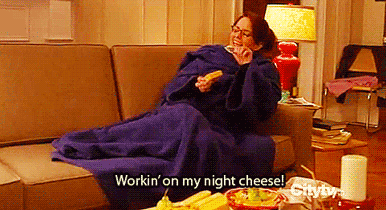 You're a total cheese whiz
Holy cheesus, you know your cheeses! Great job on knowing curdled dairy inside and out. Now go and brag about it to the world.