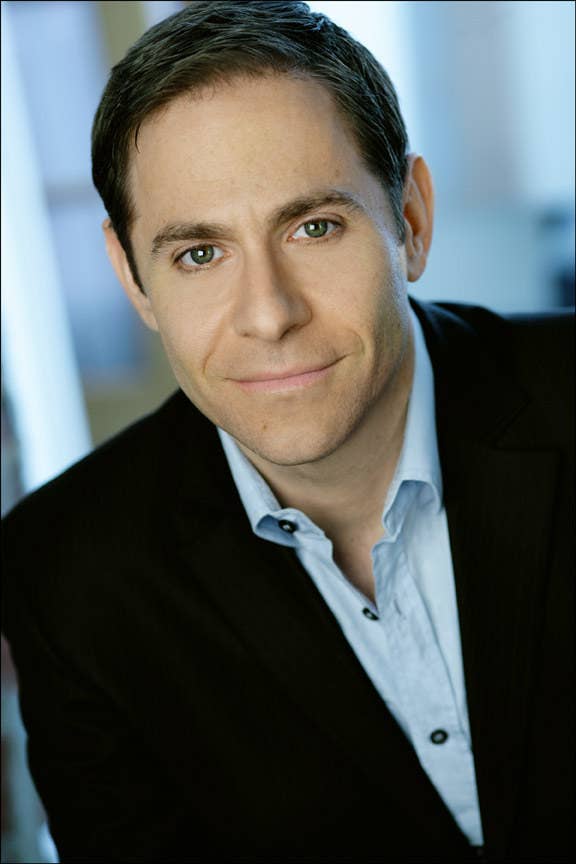 MTV is launching a new campaign to appeal to younger viewers by tapping into the issues affecting them right now: race, gender, and sexual identity, the network's president, Stephen Friedman, told BuzzFeed.
The network's new "Look Different" campaign — a combination of on-air and digital content, plus social media, which will be officially announced later today — is aimed to "accelerate [the] fight against racial, gender & LGBT inequality," according to a press release.
"What [we've] found is that these issues are a little bit of a third rail and there's not a place for people to have the dialogue," Friedman told BuzzFeed. "Our audience feels really strongly about fairness and equality, yet they don't even really have the language to talk about it or the forum."
The "Look Different" campaign will roll out over the course of several years in three phases: The first will focus on racial bias, the second will focus on gender bias, and the third will focus on anti-LGBT bias. Much of the on-air and digital content, which will be hosted on lookdifferent.org, is aimed at dismantling implicit biases and combating microaggressions, brief and often non-intentionally offensive verbal slights that have damaging effects on members of minority groups. (Get an exclusive sneak peek at an example of that project below.)
MTV
A new MTV PSA aimed at combating microaggressions.
In particular, Friedman said, the network hopes to give young people — especially young white people — the language to talk about a topic in which they're deeply interested, but also, he said, uncomfortable talking about. He cited original research conducted for MTV by David Binder Research, which consisted of surveys given to a U.S. representative sample of the network's current viewers between the ages of 14 and 24 over the past three months.
"You look at our white audience: They said only 30% of them growing up ever talked about race. So, that's 70% that are not talking about it," Friedman said. "Half of our audience in general doesn't feel comfortable even having a conversation around gender, around LGBT issues, or race. So the question was: Why?"
MTV's study also found that 8 in 10 young people felt that bias is at the root of social issues such as prejudice and racism. Yet, despite these findings, a majority of young people felt they didn't engage in bias themselves. Two-thirds of young white people in particular felt that social progress, such as having a black president, demonstrates that people of color now have the same opportunities as whites. Though those members of MTV's audience who were surveyed may have had good intentions, the study showed that there was a disconnect between the way many millennials believe in having an equal society and understanding the historical and systemic inequities that continue to keep us from attaining one.
Friedman, himself fluent in the web's current language of race and the digital conversation about it, described "colorblindness" as the main source of this disconnect, as it's the notion that's led many young people to believe that talking about race is inherently racist or bad.
"[They] feel like [they're] going to step on a land mine if [they] say the wrong thing," Friedman said. "The heart of that made us realize there's an opportunity to look at these issues, dive in, and create a real forum — whether it's through our spots on air or online — to have a conversation that excavates this very complicated, thorny issue."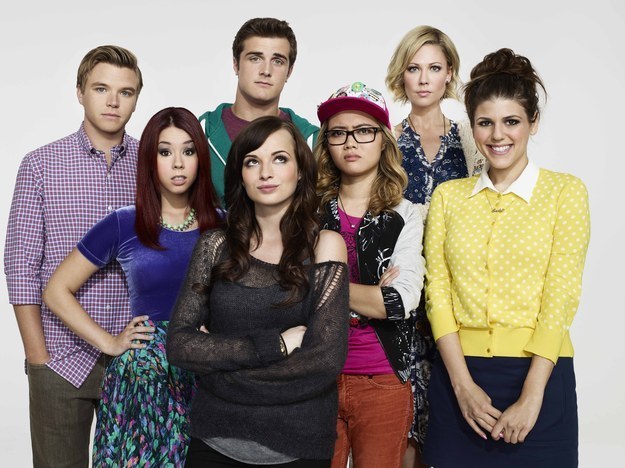 In addition to on-air PSAs, MTV is developing a documentary-style Untitled Whiteness Project, which will explore the anxieties of white youths grappling with America's shift to a majority-minority society.
"There's an opportunity to open up and explore by putting the spotlight on the experiences of young white people as they're navigating the college admissions process or they're wondering how come there are diversity clubs for all these different groups, how come there isn't a white club?" Jason Rzepka, MTV's SVP of Communications & Public Affairs, told BuzzFeed. "There will be instances in which we need to make clear that there are privileges that people have inherently — if that's class, if that's race, if that's gender. That's part of the equation: to create an understanding and acknowledgment of privilege as a concept. Through working on this campaign, what I feel is that I'm very aware of my privilege and I want to use my privilege for good. Any great social movement is populated by allies. It can't just be about the oppressed people."
The "Look Different" campaign will also ask MTV viewers to participate in online activities like an "Implicit Bias Quiz" and seven-day "Racial Bias Cleanse," the latter of which includes downloading a "non-stereotypical image," such as that of a black female scientist, and setting it as the background of one's phone. A "See that/Say this" section on the campaign's website will ask participants to send tweets, facts, or GIFs in reaction to problematic statements like, "Asians can't fail, it's like genetically impossible, right?"
"[Though] our audience is great on certain issues and understanding what feels homophobic, or sexist, or racist, it's the obvious examples, like the Clippers example," Friedman said, citing the recent incident in which former L.A. Clippers owner Donald Sterling was recorded making overtly racist remarks against black people. More insidious examples of racism, such as asserting that someone looks or does not look like they belong to a particular racial or ethnic group they identify with, are often left unexamined, Friedman said. "I think it's those hidden biases that we want to surface and have a conversation about."
"Look Different" follows several other MTV campaigns that have encouraged the network's audience to engage in social movements. The pro-democracy initiative "Choose or Lose" — which has since been rebranded to suit each presidential election (most recently "Power of 12" in 2012) — has been a staple of MTV since 1992 and encourages young adults to register and vote. The blog MTV Act which launched two years ago, spotlights the intersection between pop culture and social activism. MTV's international channels have also championed various causes; the Staying Alive Foundation is focused on global HIV prevention, while MTV EXIT is geared toward ending human trafficking.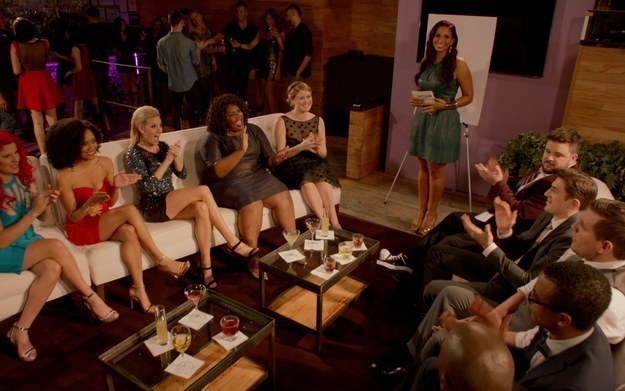 Though the network does not publicly release information regarding the racial breakdown of its audience, MTV leads cable networks in Hispanic viewers ages 12–34, according to Nielsen television ratings. But the network's current shows, particularly scripted fare like Teen Wolf, Awkward, and Faking It, still have largely white casts.
Washington Heights, a short-lived 2013 reality show, followed the trials and tribulations of young residents of New York's majority-Dominican neighborhood. However, the series was canceled after one season and received mixed reviews from Latinos and Dominican-Americans, some of whom said it perpetuated damaging stereotypes. Buckwild, a show centered on a nearly all-white cast of young West Virginians, raised similar concerns regarding mass media stereotyping a U.S. subculture. (That show was also canceled in the wake of the death of one of its cast members, but an upcoming series called Slednecks is expected to follow in its footsteps, only it will be set in Alaska instead of West Virginia.) Of MTV's upcoming projects, only the amusement-park set soap Happyland seems to have people of color at the center of the series.
Friedman said the network is "always" working for more diverse casts on its shows. Girl Code, a female-driven comedy show that debuted last year and was recently renewed for a third season, features several women of color. Friedman also noted that "anyone touching creative" will undergo an Anti-Defamation League training on implicit bias that "Look Different" organizers underwent at the outset of the project.
"Anything we do, we need to question ourselves and figure out how do we do it better?" Friedman said. "Our audience will call us on it. They do very quickly. I think we've always had that conversation, but it's important for us to think about how it impacts us."