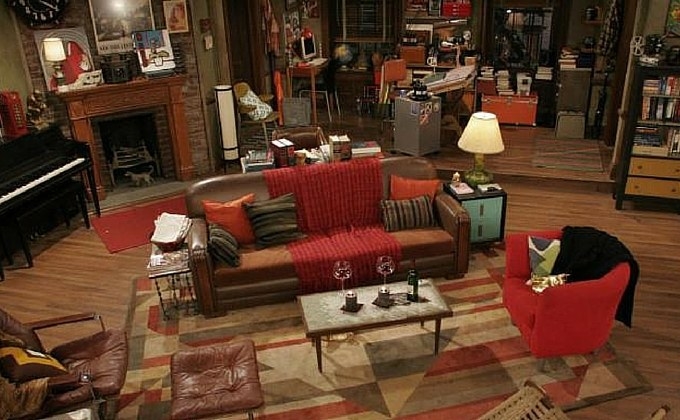 Many viewers of television shows often complain on the unrealistic epitome of life. The truth be told, there are several factors why TV characters often live lives that seem unproblematic: Manhattan apartment, fantastic work-life balance having to spend many of their time in both day and night in either McLaren Pub (How I Met Your Mother) and Central Perk (Friends), easy way of pulling men and women (Sex and the City and How I Met Your Mother specifically depicted by Barney Stinson) and twenty four seven available friends to hang out with whenever we can.
The first factor is basic psychology, the alter-ego. We all have some sort of alter-ego that imagines 'living the life'. Idealising the wealthy Manhattan life with a lucrative investment banking career that has actual tangible free time or pursue that passion in art that has free time with limited pennies – these idealisations are create actual frustration, the ache that leads in to art. There are conversations in our head that we wish we can say to a friend or several but they are either busy living their lives or our busy lives and principles we have built have let us burn bridges along the way. In television shows such as 'Curb Your Enthusiasm' and 'Episodes' where main characters Larry David and Matt LeBlanc are playing the fictional characters of themselves. Matt LeBlanc received his first Golden Globe Award in 2016 for his role in 'Episodes' and his speech admitted this: 'most importantly I think, thanks to our writer producers, whoa I'm so nervous, our writers producers Jeffrey Klarik and David Crane who I have known for a really long time and I hold in the highest regard as friends and his writers and they write a Matt LeBlanc, who let's be honest is way more interesting and fun than the real thing. I wish I was him'.
Secondly, there are moments in our lives that are unforgettable from paying the first alcohol paid through our first wages with friends, celebrating a promotion, whining on a foreign post or saying farewells to friends leaving the country. The episodes written by the writers often are the highlights of their lives. To be able to write a series, is hardly ever going to be easy especially when there is a day time job involved which makes these pub nights and cafe afternoons to be memorable. It is when we get out of our way that makes things super special. In real life, these events hardly happen – because truly, how many 'friends' do we actually have? A friend list on Facebook, a network list on LinkedIn and followers list in other apps – how many are they who know us, whom we are comfortable to let our hair down and who we trust to show our vulnerability and won't leave us or show our strengths without the feeling of envy.
Thirdly, the regrets we all hold in our mind and hearts. The moments that lapsed, the opportunities we missed and the thing we wished we had done but were too afraid to take risks. These thoughts stay for a very long time in our lives. We imagine the what-ifs endlessly, and the only way to move on is through writing or creating art out of it until the next opportunity we will later regret.
Television series, are not any different than the witchery world of Harry Potter or fairy tales of little girls – they represent idealisations and wishful thinking of the life we wish to have, memories we cannot forget and how things could have unfold had we said the right things in the right time and in the right moment.
This post was created by a member of BuzzFeed Community, where anyone can post awesome lists and creations.
Learn more
or
post your buzz!