Nickelback is a rock band from the cold nation of Canada.
And people like to make jokes about them.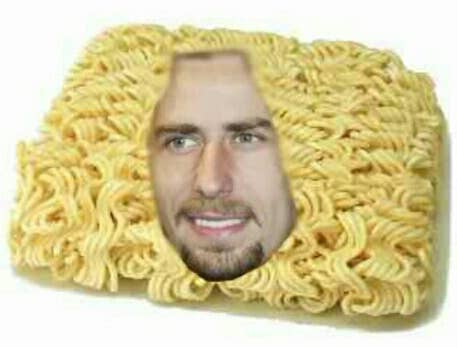 Particularly about lead singer Chad Kroeger's ramen-like hair.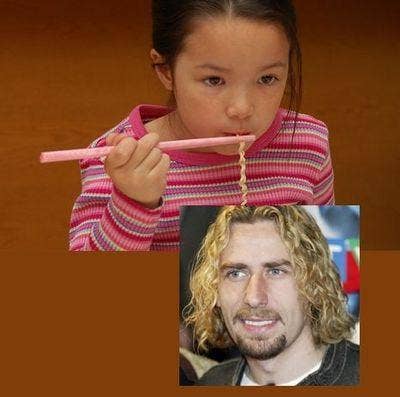 You see, people have questions about Nickelback.

And they wonder about Nickelback's historical role in the world of music.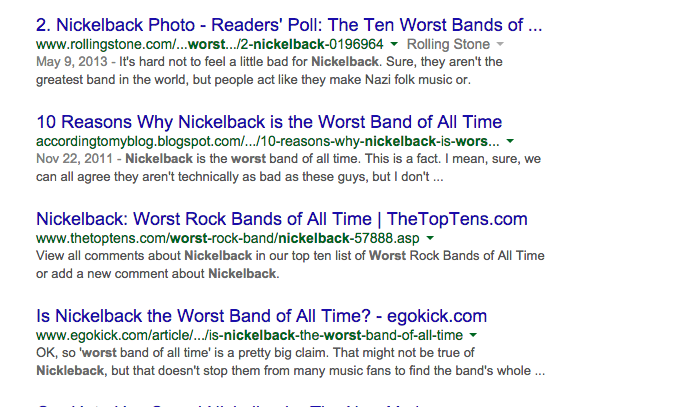 And question the band's role in larger, geopolitical workings.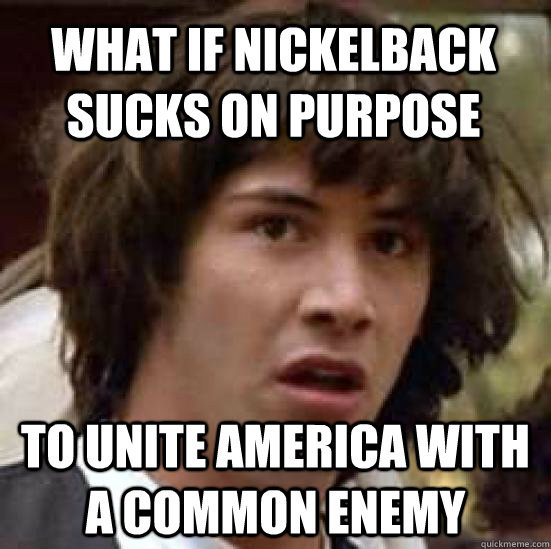 Like, we're still making Nickelback jokes after all these years.
Concerned citizens feel the need to protect others from accidental Nickelbacking.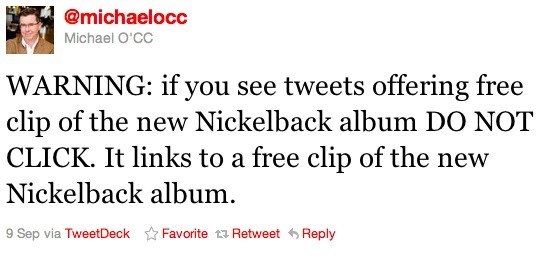 Even Idahoans think they're too good for Nickelback.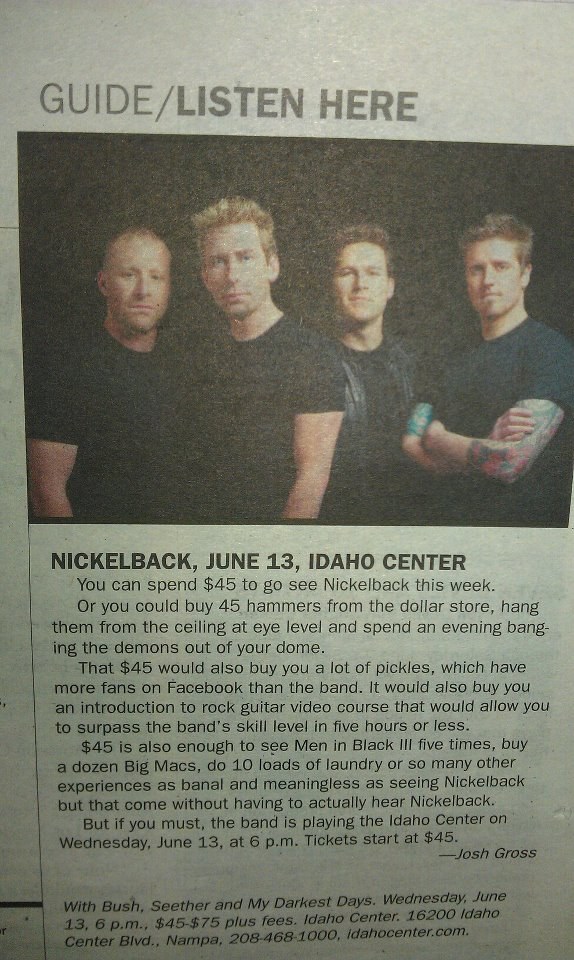 You may have downloaded the infectious hit from an incredible, illegal service like LimeWire or Kazaa.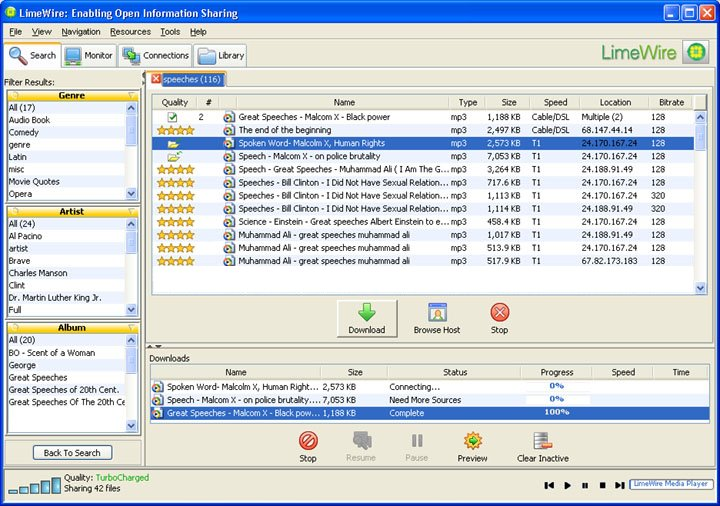 ...and then burnt "How You Remind Me" to a mix that looked something like this: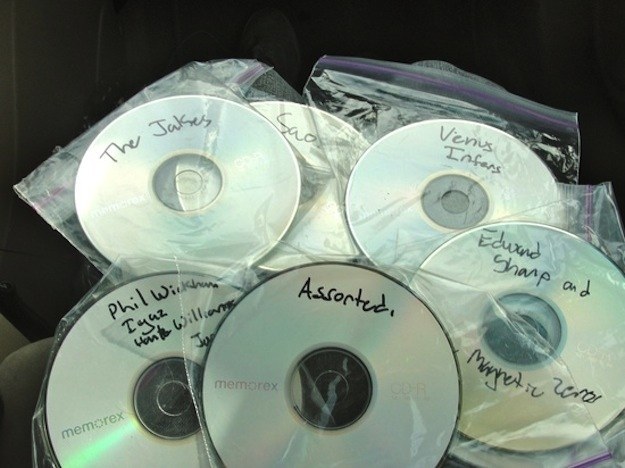 Because you really related to TFW your girlfriend disappears behind a Jeep Grand Cherokee.
...and went on to write songs intended only to play behind sappy slideshows at graduations.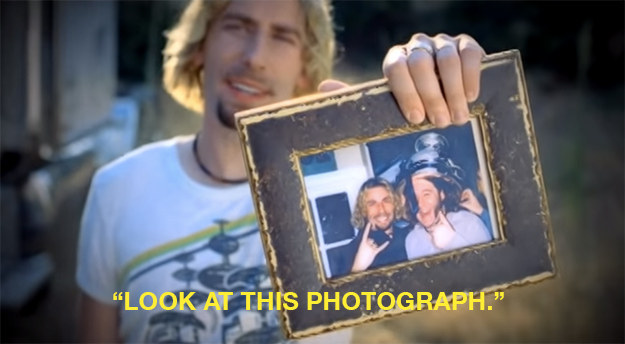 BUT HOLD UP — NONE OF THAT CHANGES THAT FACT "HOW YOU REMIND ME" IS A CERTIFIED, GRADE-A, LEGENDARY FUCKING BANGER.
A SLAPPER (AS THE KIDS SAY.)
A seminal song that, as one incredible YouTube commenter pointed out, people will be listening to generations and generations.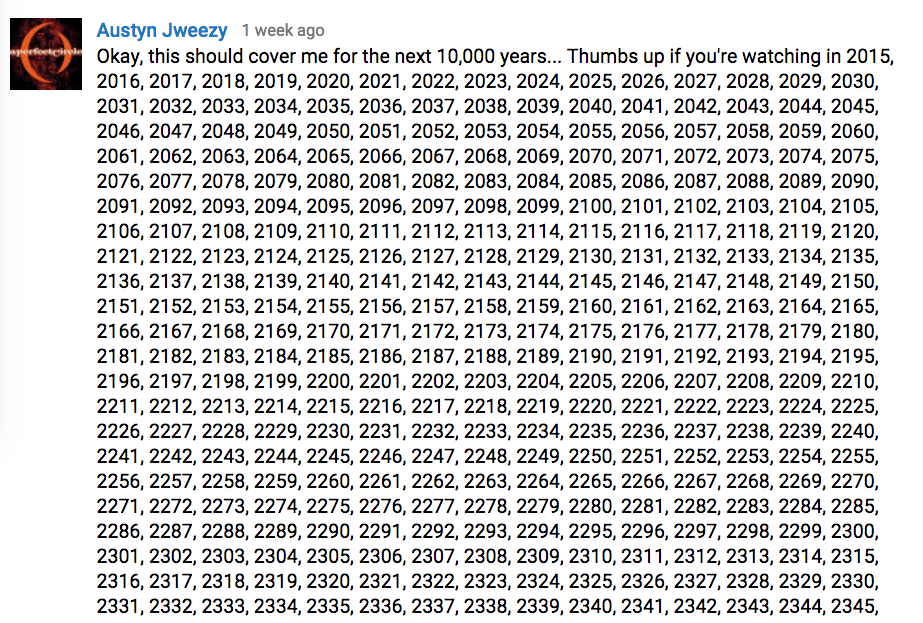 AND IF THEY'RE SO BAD, WHY DO SO MANY PEOPLE LISTEN TO THEM, HUH?

So after 15 years of hiding, I am finally comfortable saying THIS SONG IS MY FUCKING JAM.