Last night the Mets lost the World Series to the Royals in the 12th inning. Here's how Mets fans are coping on Twitter.
1.
Many plummeted to the depths of despair.
4.
6.
7.
8.
10.
Expectedly, the Post was here to throw salt in the wounds.
11.
12.
13.
Some celebrated a little too early.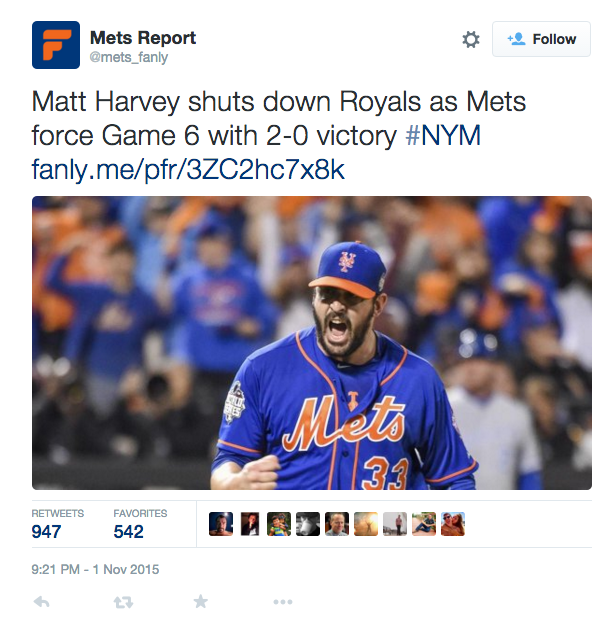 14.
15.
While some fans found ways to make the most of the loss.
16.
18.
Others gave into delusion.
19.
20.
21.
But in the end some fans found a way to stay positive in the face of despair.