1.
First things first, this overview of styles:

2.
Cover your bases with these four staple styles: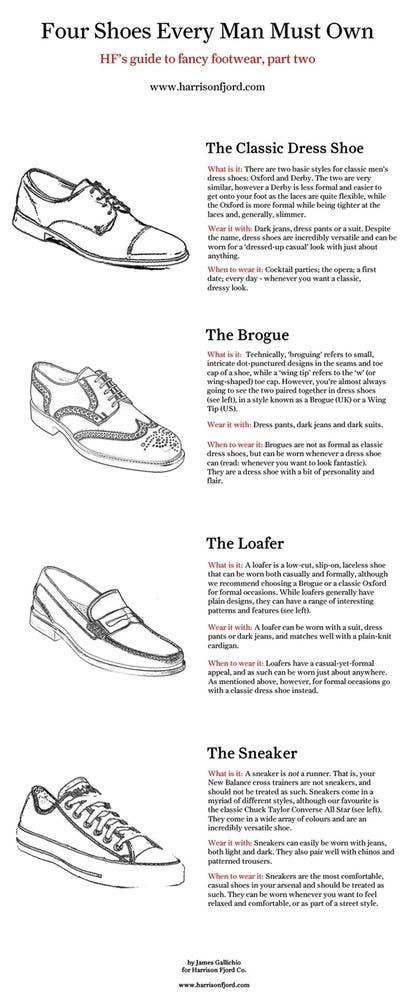 3.
Understand the right sneakers for the right activity.

5.
Study this comprehensive guide to dress-shoe jargon:

6.
Now learn how to shine your dress shoes: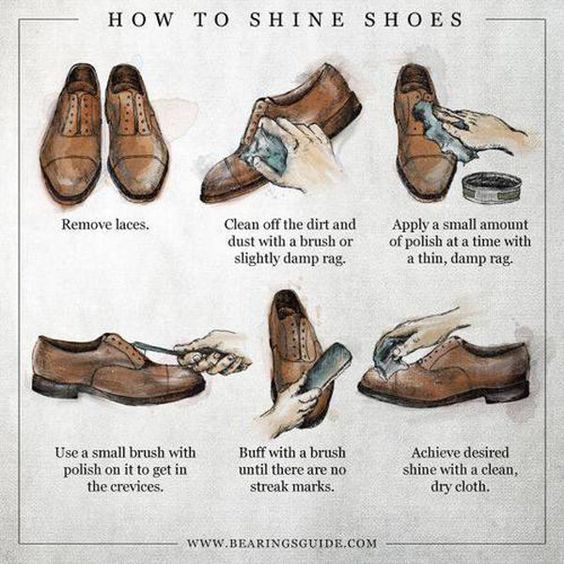 7.
Speaking of laces, they can be changed depending on your specific foot problems: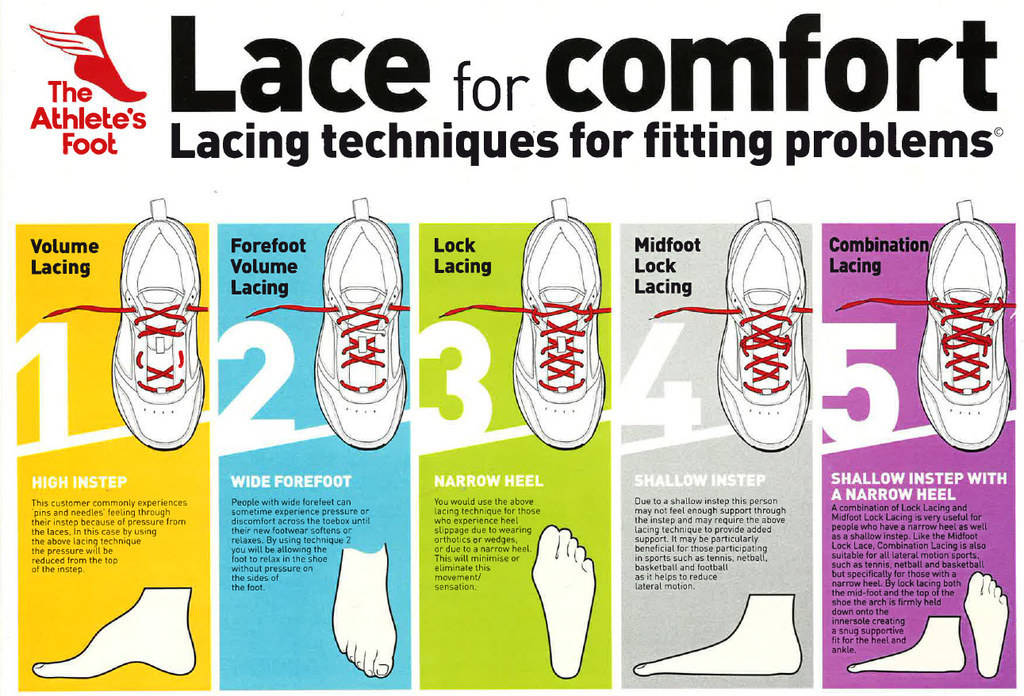 8.
Save this if you need tips specifically for brown shoes: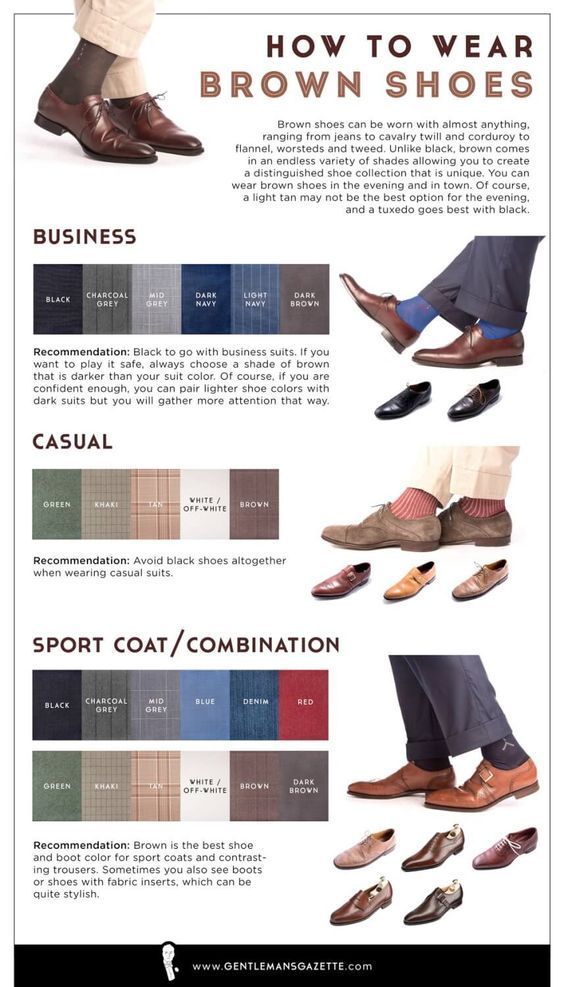 9.
BUY SHOE TREES!
10.
Save this easy guide for pairing shoes and pants: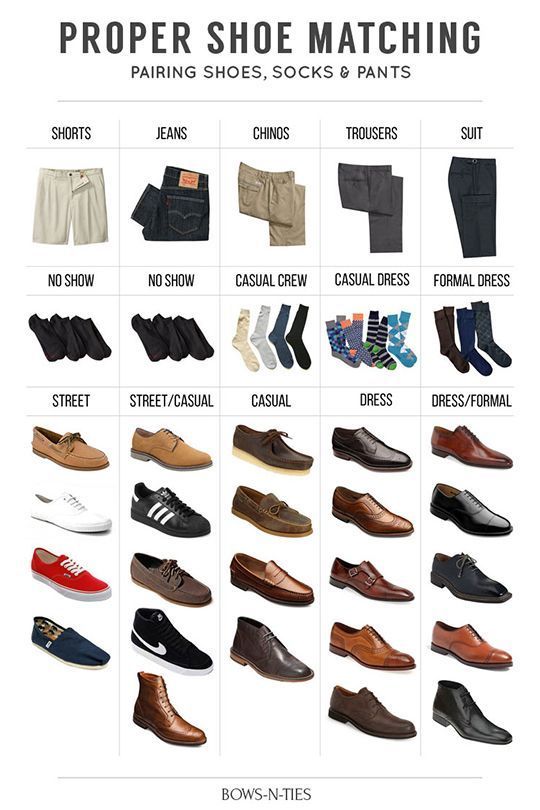 UPDATE
This post has been updated to reflect Buzzfeed's imaging sourcing standards.