You left work. You went out...and you didn't make it home. Nobody cares where you were as long as you don't smell like trash. This will help.
Start with a pouch-like thingy. You can put stuff in here.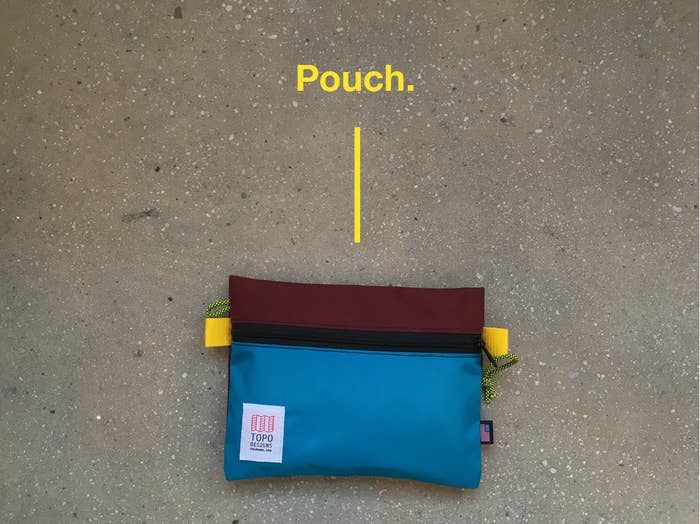 Such as condoms.
And stuff to make your mouth not gross.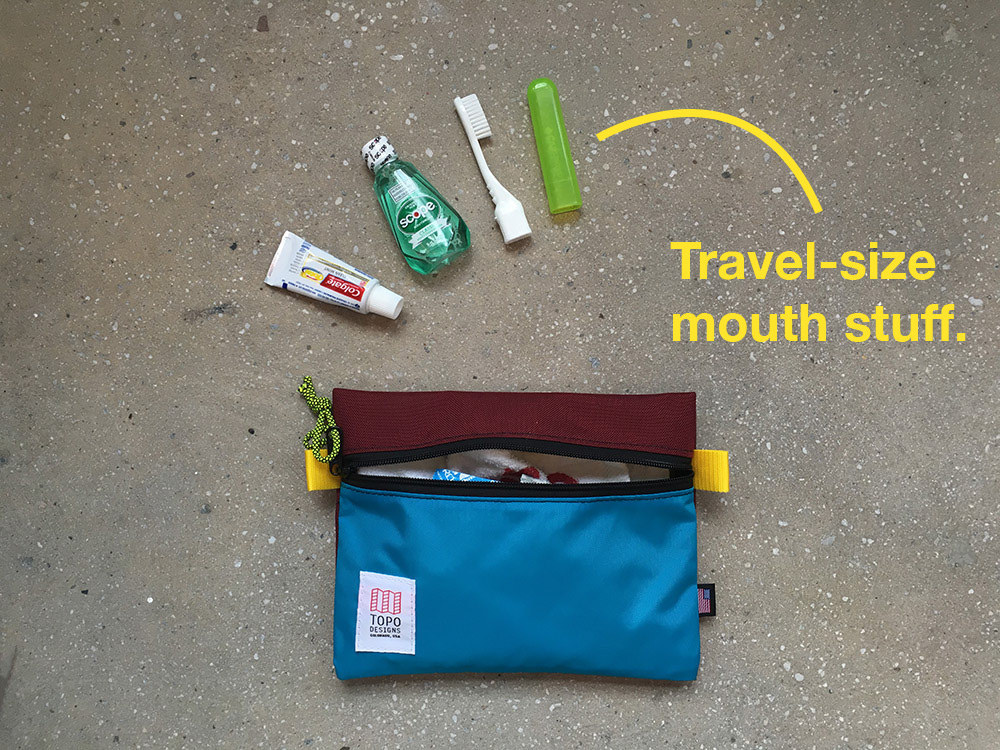 Tums, because you were probably drinking a lot.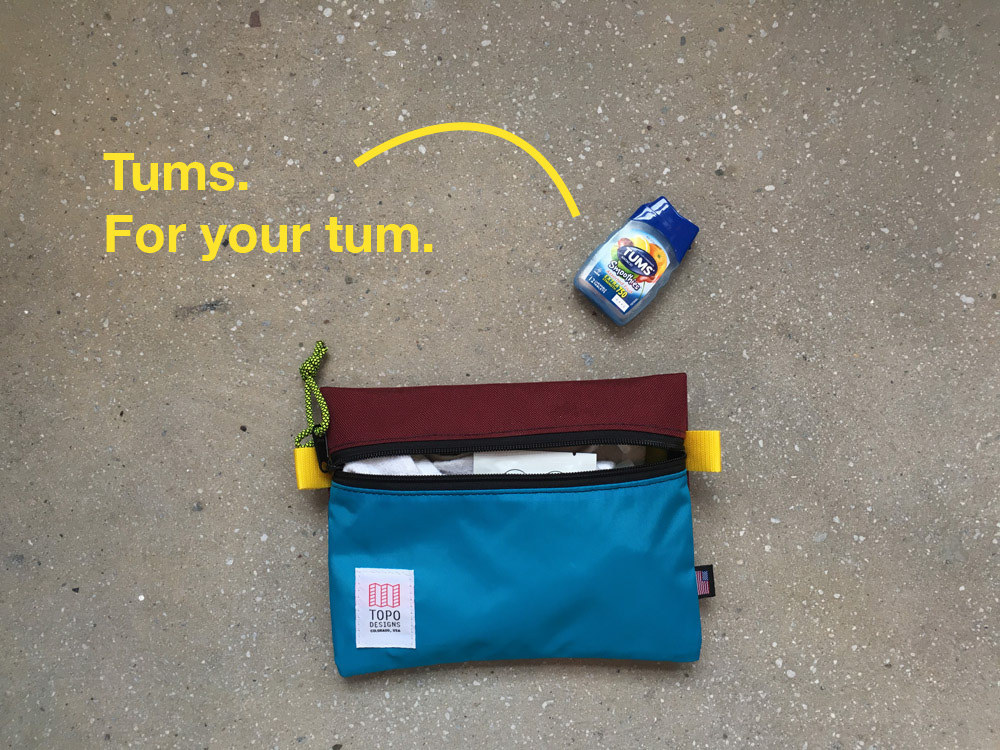 Aloe-peppermint wipes, because you didn't shower.
Your favorite scent, if you have one.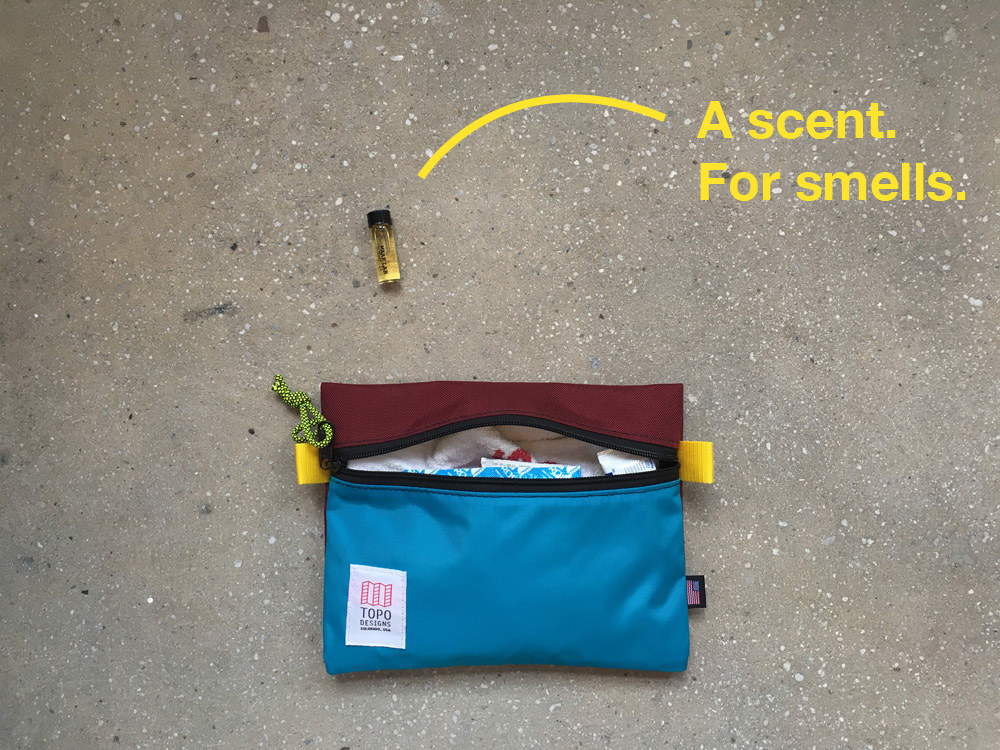 Something to wipe up sweat, or other things.
And most importantly: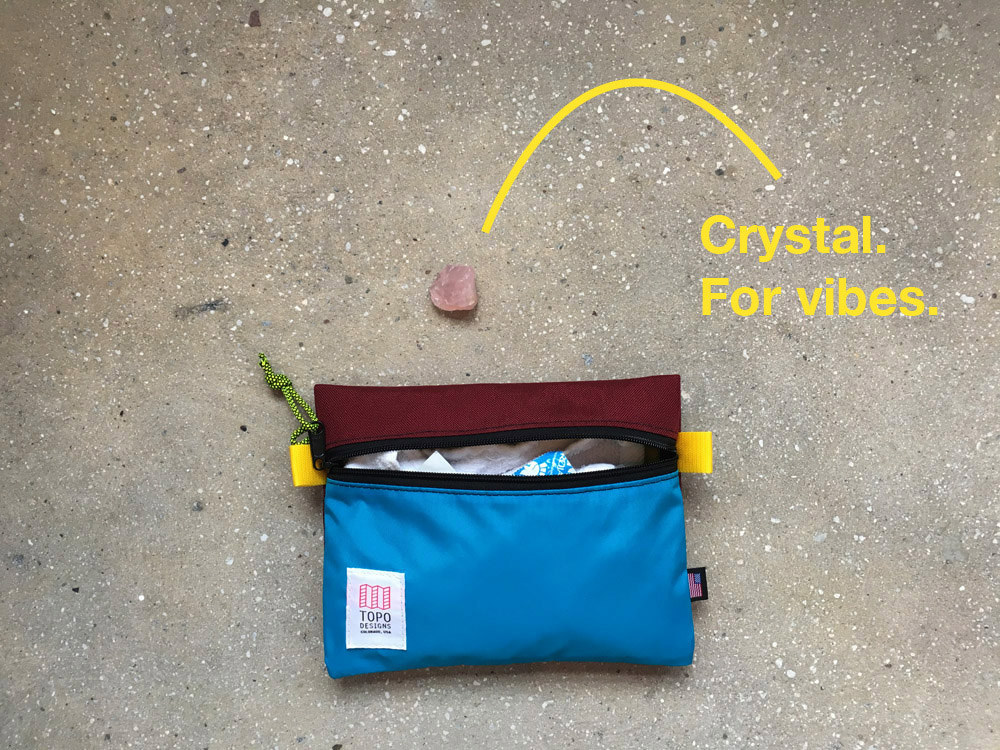 Now put it in your daily carryall, whatever that may be.