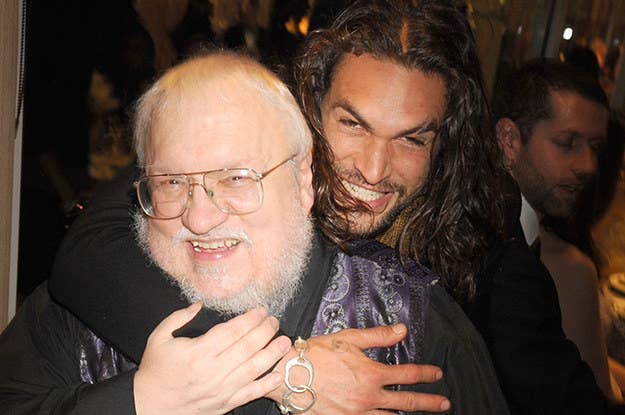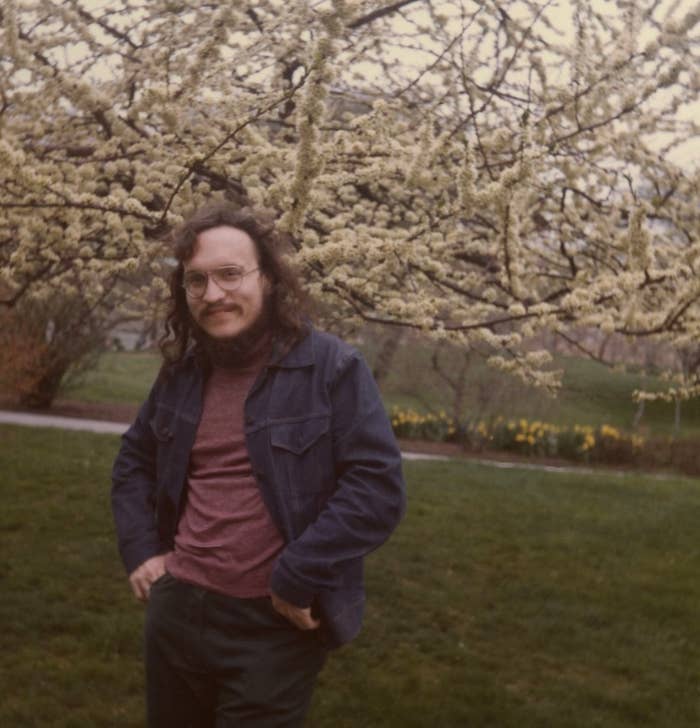 6. Martin says the POV structure (with each chapter written from a different first-person character, and usually ending with some sort of cliffhanger) is something he learned from working in television.
7. Publisher HarperCollins expected A Game of Thrones (the first book of the series) to sell around 5,000 hardback copies. The series has gone on to sell more than 70 million copies worldwide.
8. Literally no one showed up to one stop of the first US book tour in St. Louis, Missouri. Actually, Martin says, four people left the store while he was there.
9. Martin originally planned the series as a trilogy.
10. In the 23 years since he started writing the series, Martin has written an estimated 1.8 million words of A Song of Ice and Fire.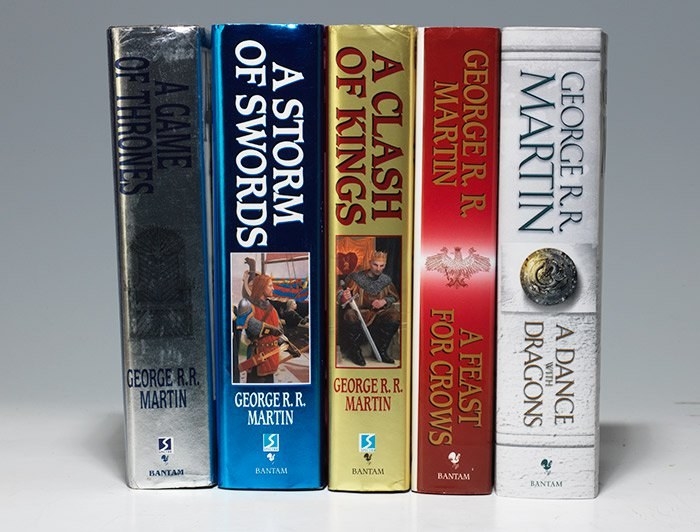 11. Martin is a noted fan of the NFL's New York Giants.
12. In fact, there are a few football references sprinkled throughout A Song of Ice and Fire.
13. Martin says he's not influenced by fan theories, because he doesn't read them.
14. The author believed A Song of Fire and Ice was so big that it couldn't be adapted into a feature film.
15. In fact, he turned down several offers to turn the series into a movie before eventually meeting with HBO.
16. Martin's first meeting with Game of Thrones showrunners David Benioff and D.B. Weiss lasted more than four hours. It was a lunch meeting that ran through dinner.
17. The decision not to include Lady Stoneheart in the television version of the series was one of the first major disagreements Martin had with the showrunners.
18. Though Martin is involved with the show, he has no contractual power to stop the showrunners from making any specific decisions.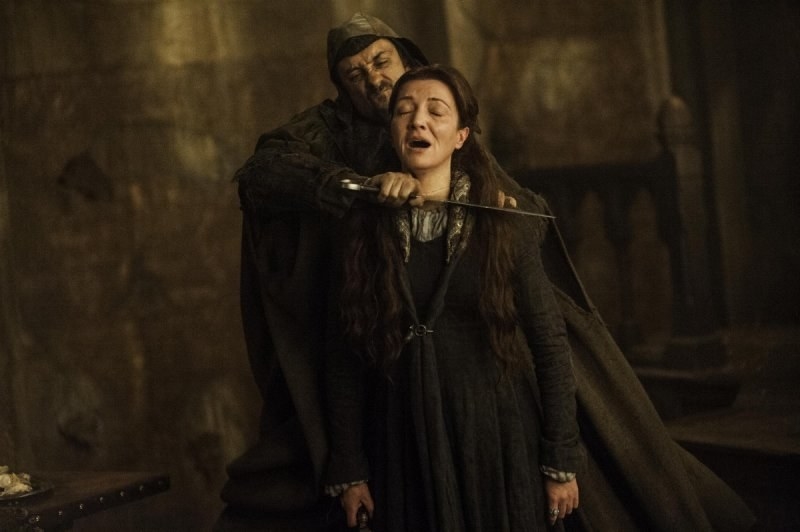 19. Martin says The Red Wedding was the hardest scene for him to write. He put it off until writing the entire rest of A Storm of Swords.
20. The author says the Game of Thrones character he's most like is Samwell Tarly.
21. A Song of Ice and Fire almost had no dragons! Martin says he debated not including them, but was convinced by his friend and fellow author Phyllis Eisenstein.
22. Martin and his wife Parris live in Santa Fe, New Mexico. They own two houses on the same street, one of which they use as an office and for storage for their books, records and for Parris' collection of Lord of the Rings figurines.
23. Forbes estimates Martin earns around $15 million a year.
24. In 2010 Martin bought and renovated the historic Jean Cocteau Cinema in Santa Fe.
25. Martin is a professed Marvel Comic fanboy.
26. He has actually met Stan Lee a number of times, but Lee never seems to remember him.