This Cat Video Should Basically Win The Oscar For Best Picture
White Cat is the hero we need.
Hello, Academy of Motion Picture Arts and Sciences voters. As I'm sure you know, the Oscars are fast approaching. I have here a film you may have missed. It's called White cat very angry.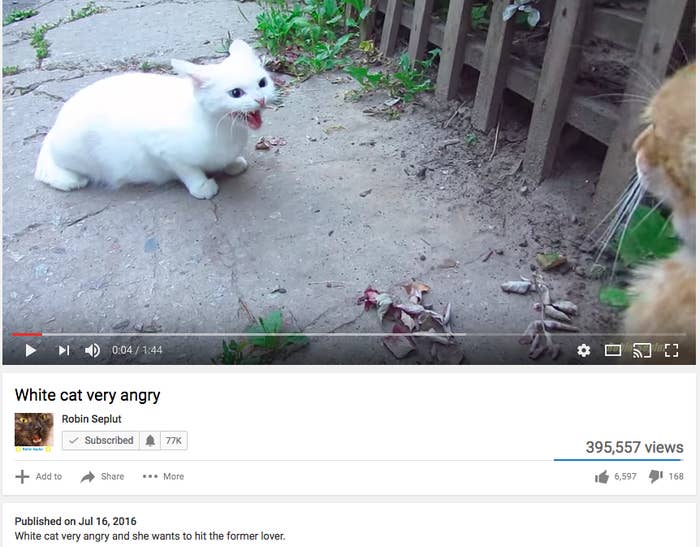 It's a story of love and betrayal, grief, acceptance, and growth.
White cat very angry follows the protagonist, White Cat, as she tries to survive on the streets while navigating the complicated world of modern dating.
You see, White Cat is just trying to mind her business, but her asshole ex won't leave her alone.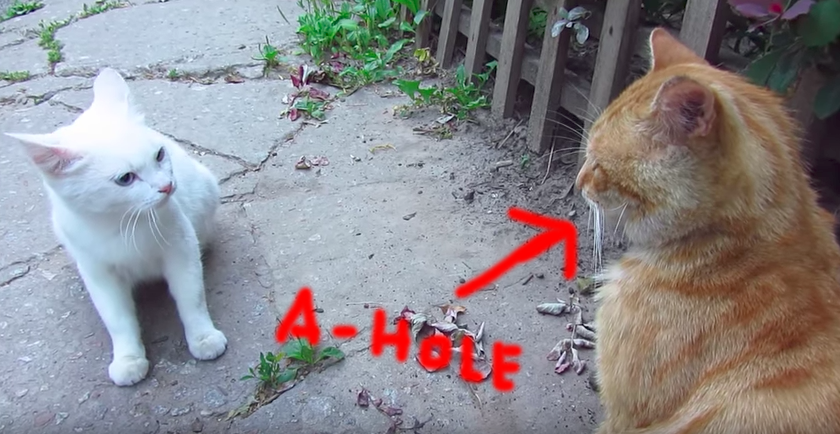 Don't worry though, because she knows exactly what to do.
Defeated, the fuckboy ex leaves, allowing White Cat to return to being her natural, sweet self.
The film comes from visionary director Robin Seplut. You may recall Seplut's other hit films such as:
The people have spoken. Now it's up to you to give this film the recognition it deserves.

Thank you for your consideration. I hope you will make the right choice.