Timothée Chalamet And Pete Davidson Were The Best Part Of "SNL" Last Night, And I Need Everyone To See It
Don't mind me, just patiently waiting for someone to put them in a movie together.
Last night, Timothée Chalamet hosted an incredible episode of Saturday Night Live, with Bruce Springsteen and the E Street Band as the musical guest.
During the episode, Pete Davidson — who typically doesn't make more than a cameo on the show — appeared in a whooooole bunch of sketches with Timothée, and tbh, they were the perfect duo.
Let's take a look back at their best moments from the episode, shall we?
Pete first joined his BFF Timmy during his monologue, where Timothée was playing the piano and reminiscing about Christmas in Manhattan.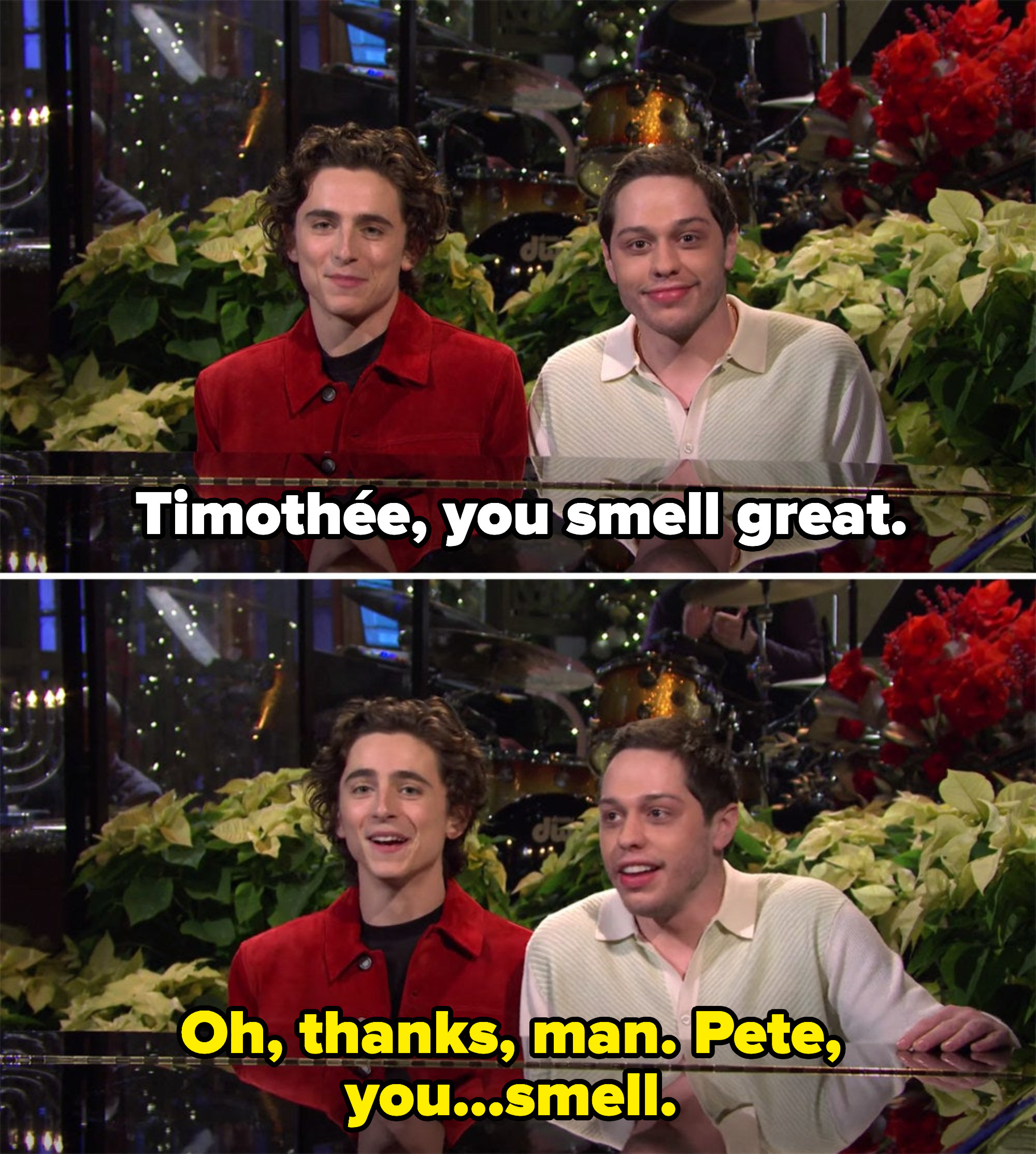 As a fellow native New Yorker, Pete shared his ever so slightly different Staten Island Christmas experiences, while Timothée tried not to laugh.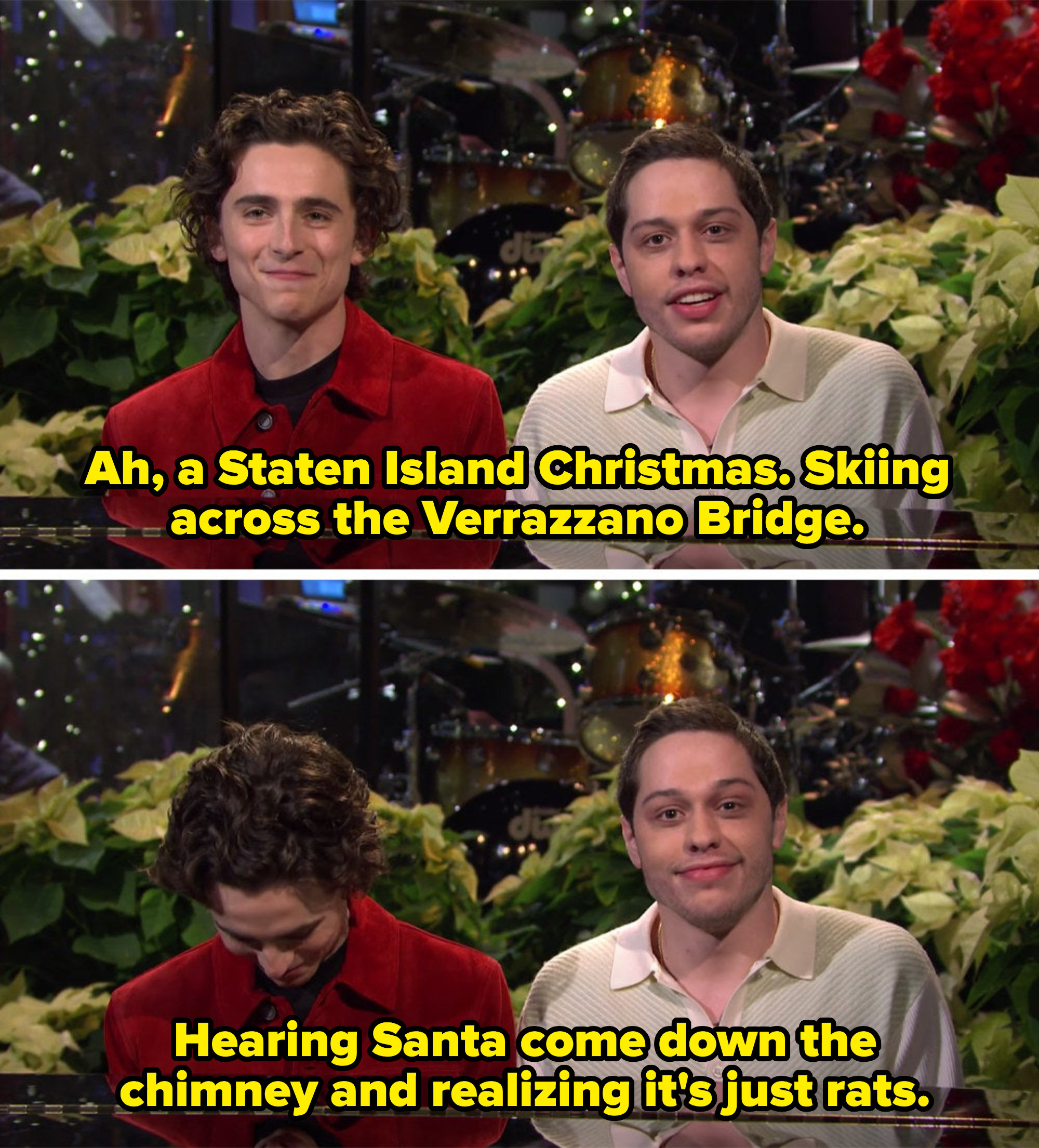 The two came back later in the episode for the "Rap Roundtable" sketch, where they played the SoundCloud rap duo Guaplord and Smokecheddathaassgetta.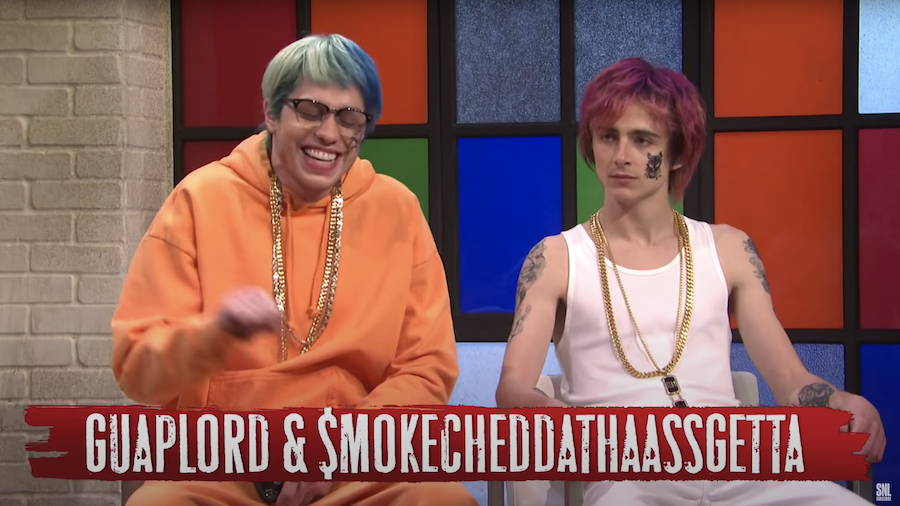 They shared their ~fresh~ take on the current state of hip-hop...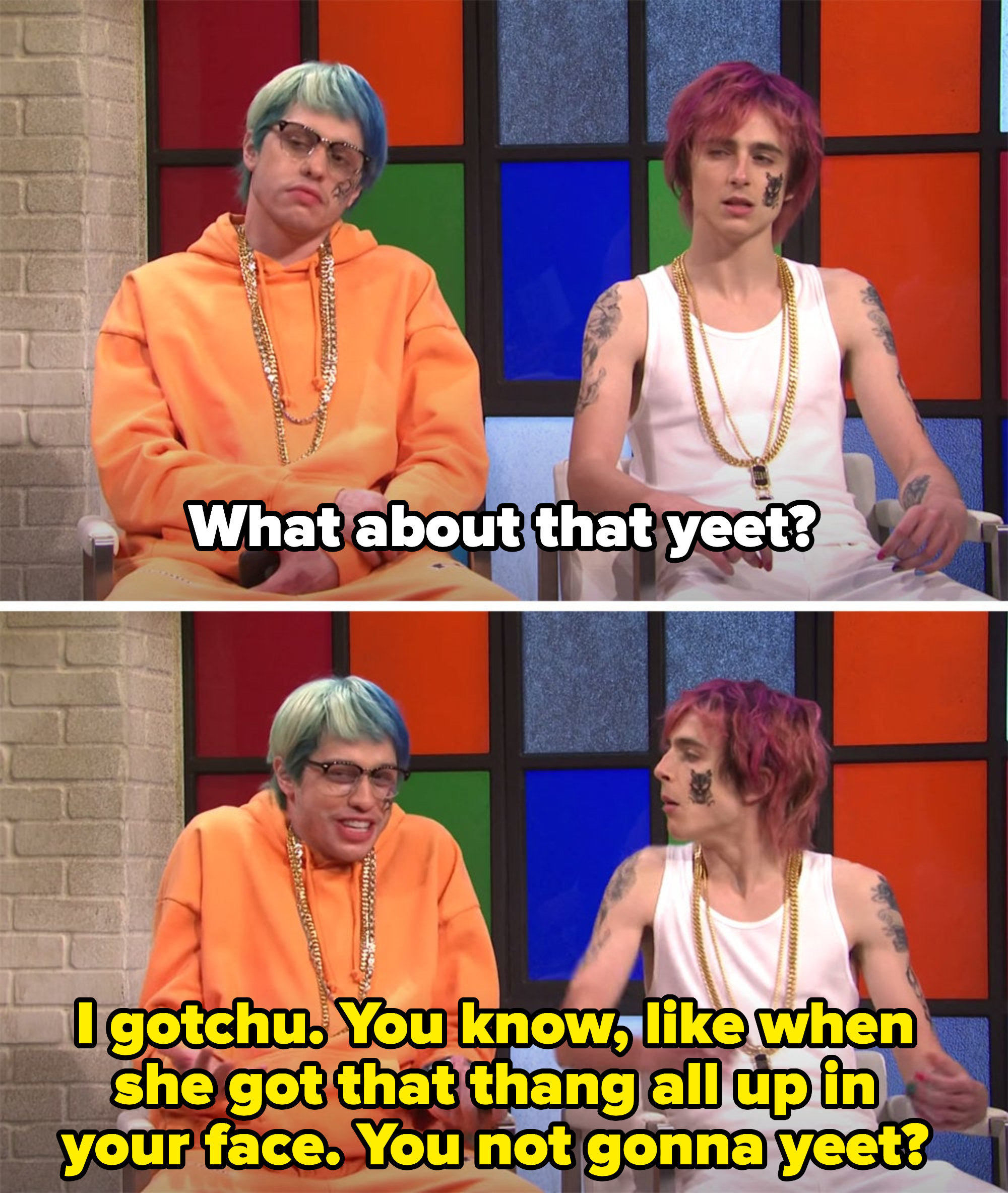 ...and even performed part of their hit song "Yeet," which I'm gonna need on Spotify ASAP.
The pair played diehard Jets fans who refused to admit that the Jets weren't the greatest team ever, while Pete aggressively shoveled cheese fries into his mouth.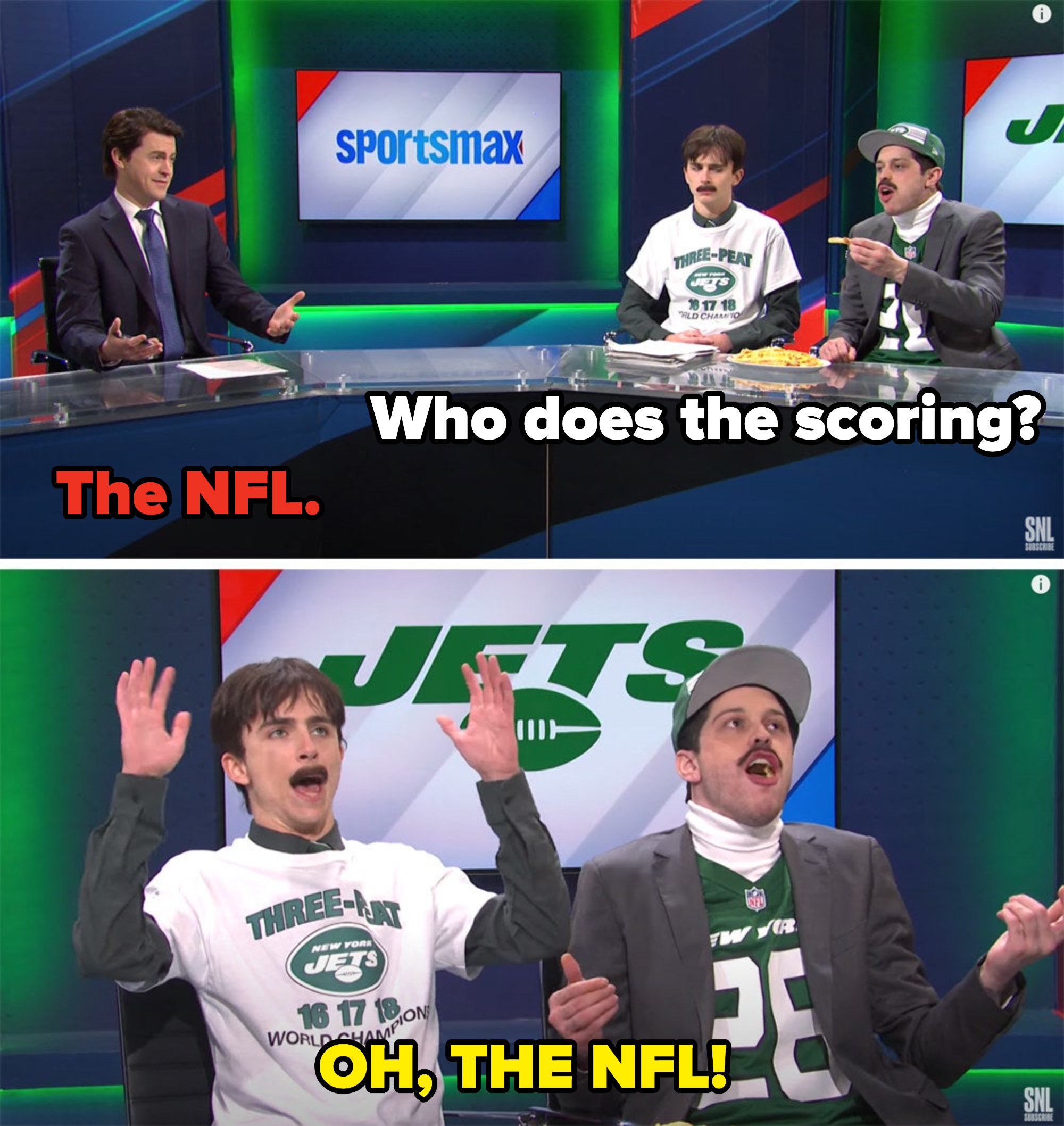 Timothée and Pete as a pair were *chefs kiss*, and fans certainly seem to agree:
In conclusion, I stan this friendship and am 100% ready to fork out some $$$ to see them play BFFs in a movie together. Who's with me?