This weekend, Saturday Night Live started its 45th season off with a bang.
But one of the standout moments of the night came from the "Inside the Beltway" sketch, which starred Aidy Bryant, Kenan Thompson, Cecily Strong, and Woody Harrelson as talk show hosts discussing Trump's possible impeachment.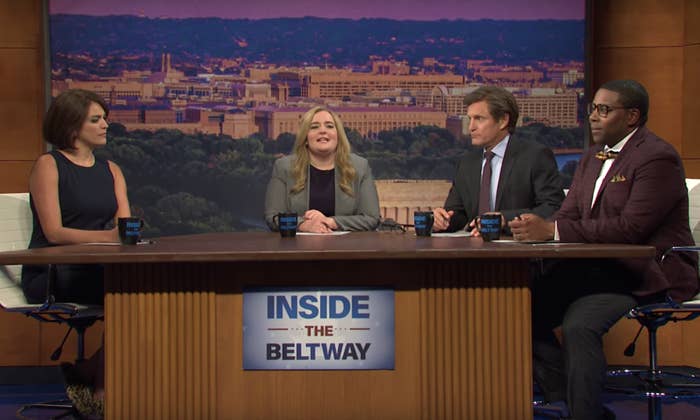 The sketch called back to previous episodes of the "show," requiring a few insanely fast wardrobe changes while the screen cut away.
Well, all was going according to plan until the very last outfit change, when Aidy's dresser ran onto the set just a liiiiittle bit too soon.
Can we just appreciate her face for a second.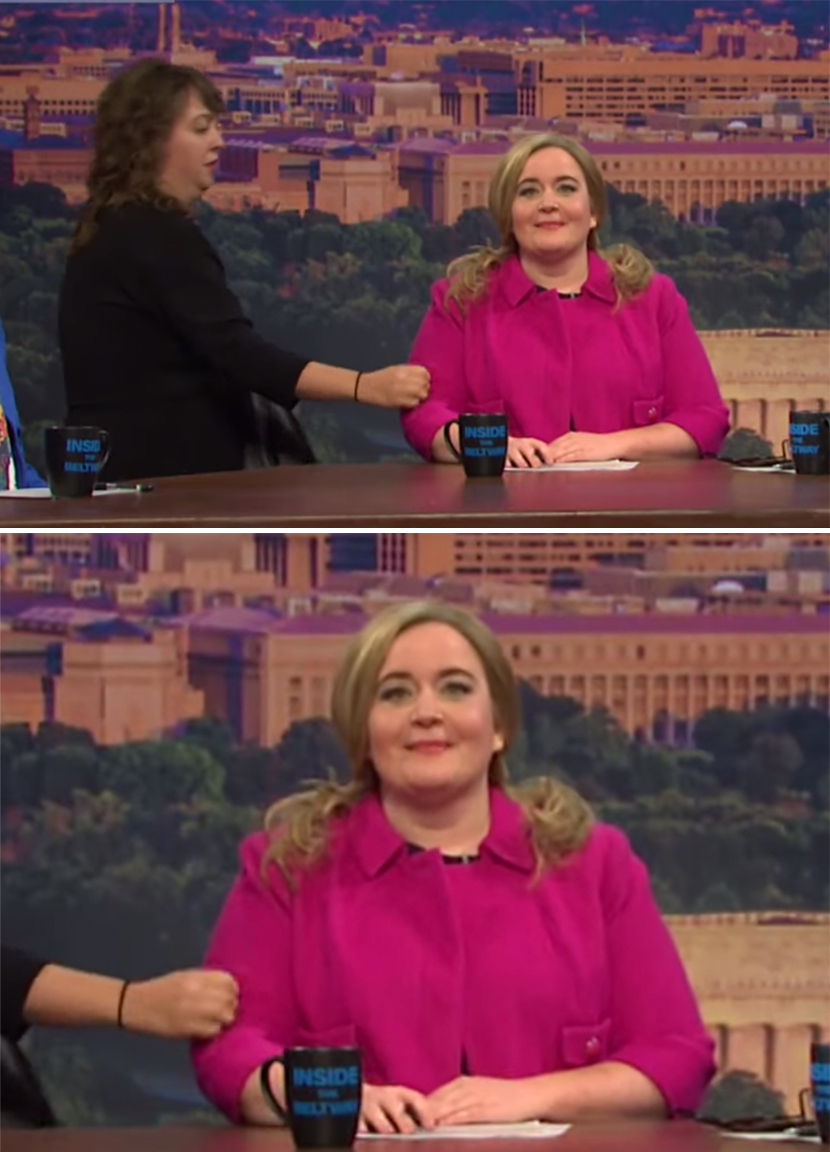 And y'all, 👏🏼 everybody 👏🏼 lost 👏🏼 it.
Aidy couldn't stop laughing.
Cecily couldn't help herself.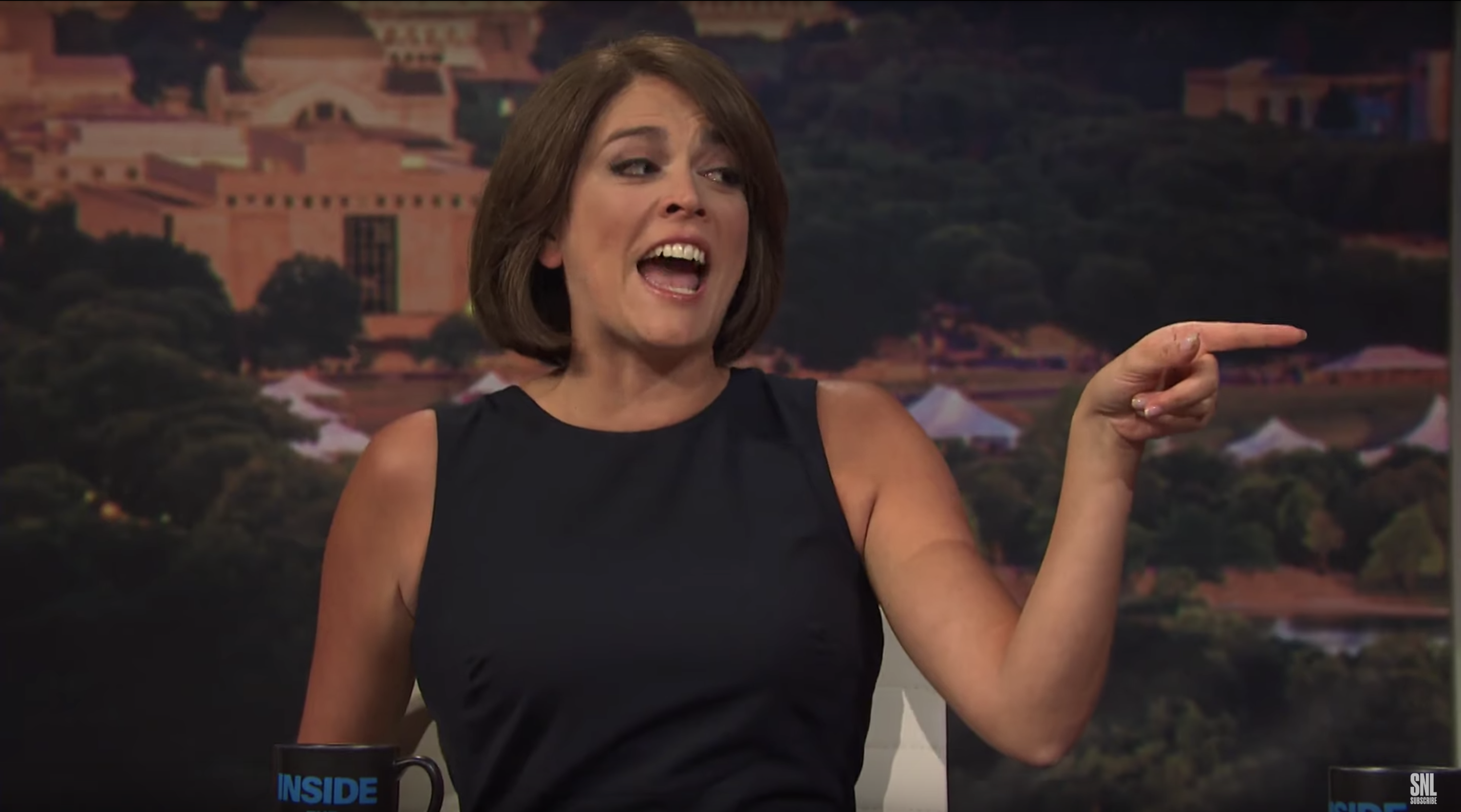 Kenan was struggling to stay composed with his own lines.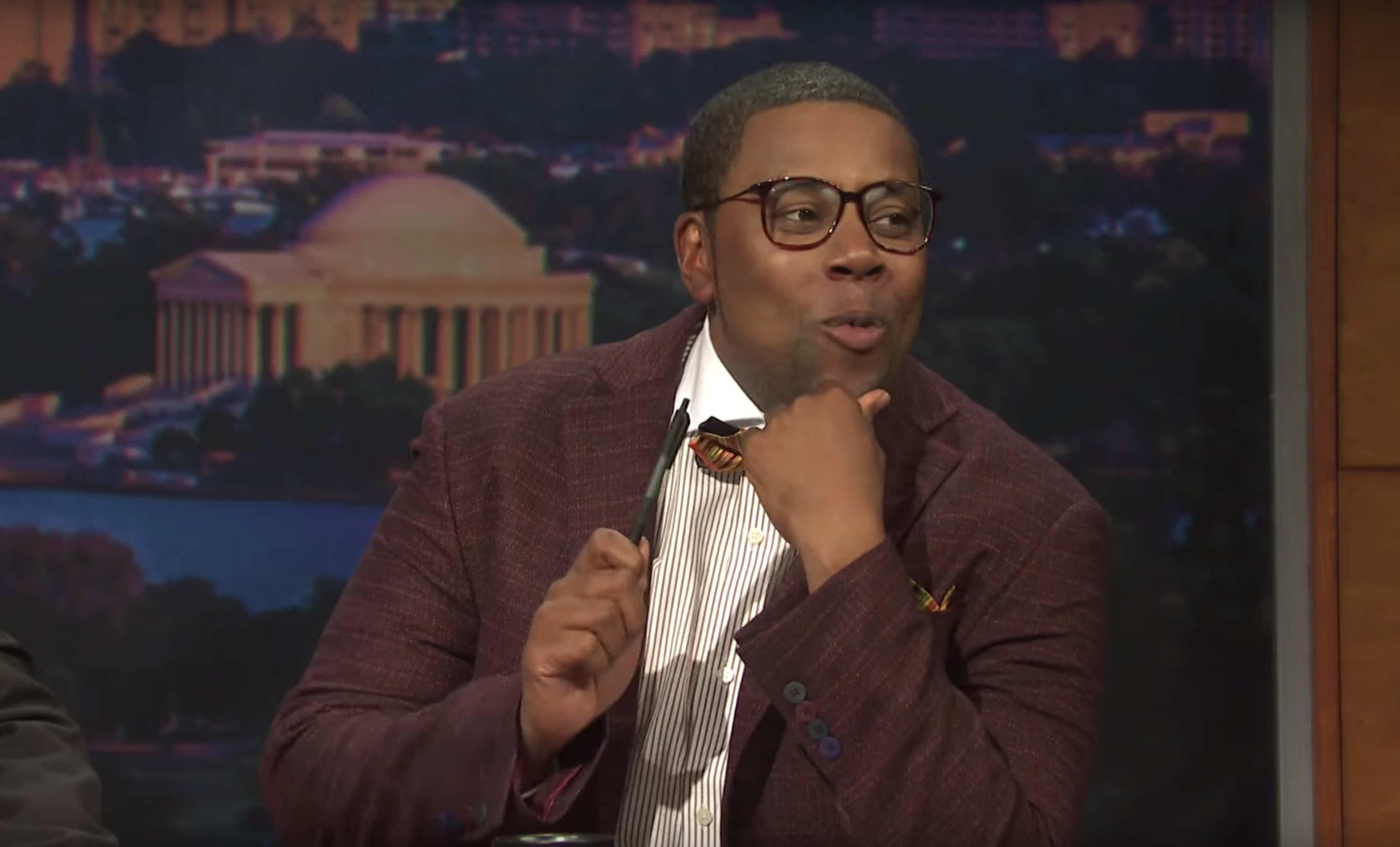 Even Woody was having a hard time keeping his cool.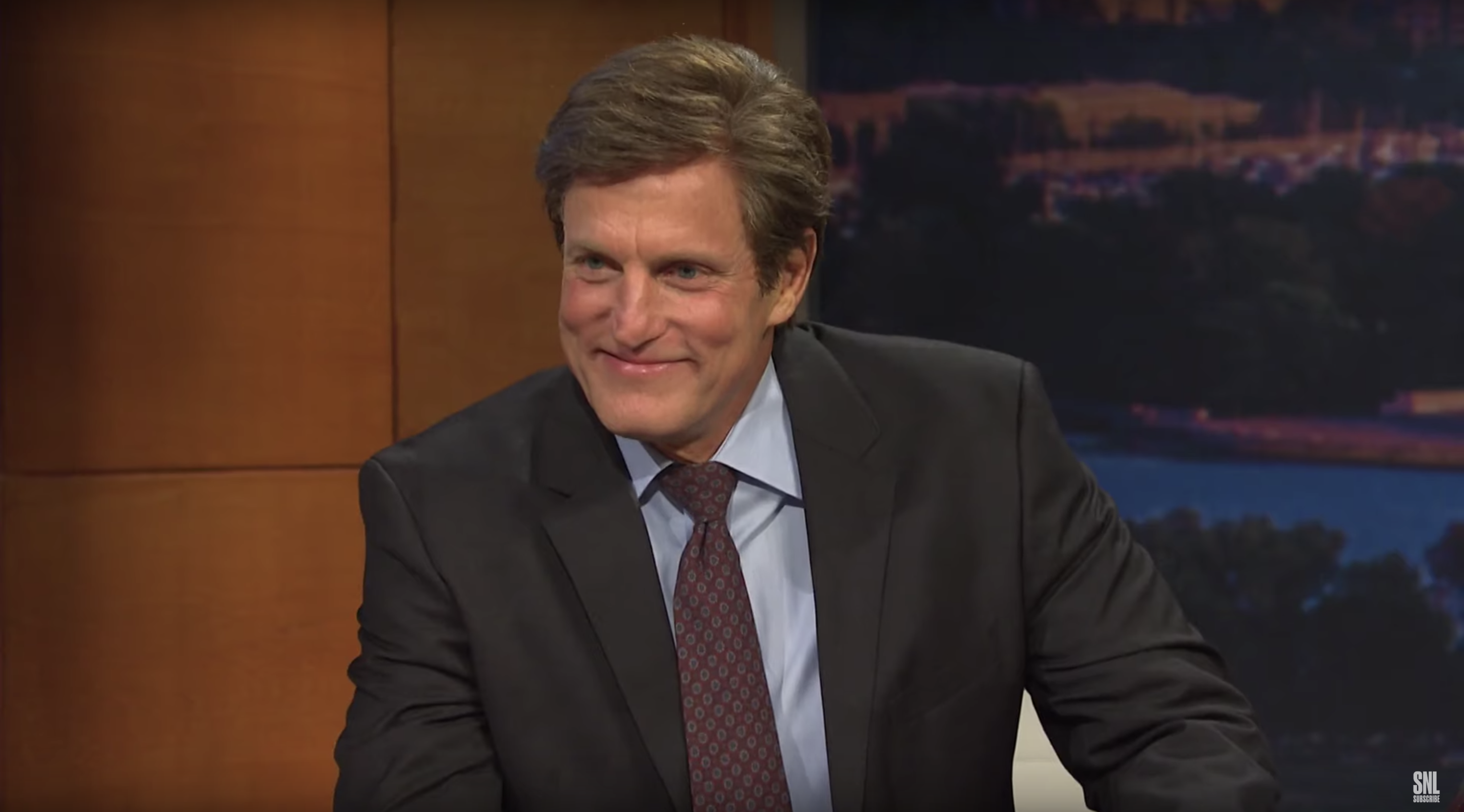 The sketch ended in a fit of giggles with Aidy's character yelling, "Go to commercial!" and tbh, who knows if Aidy was being herself or her character at that point.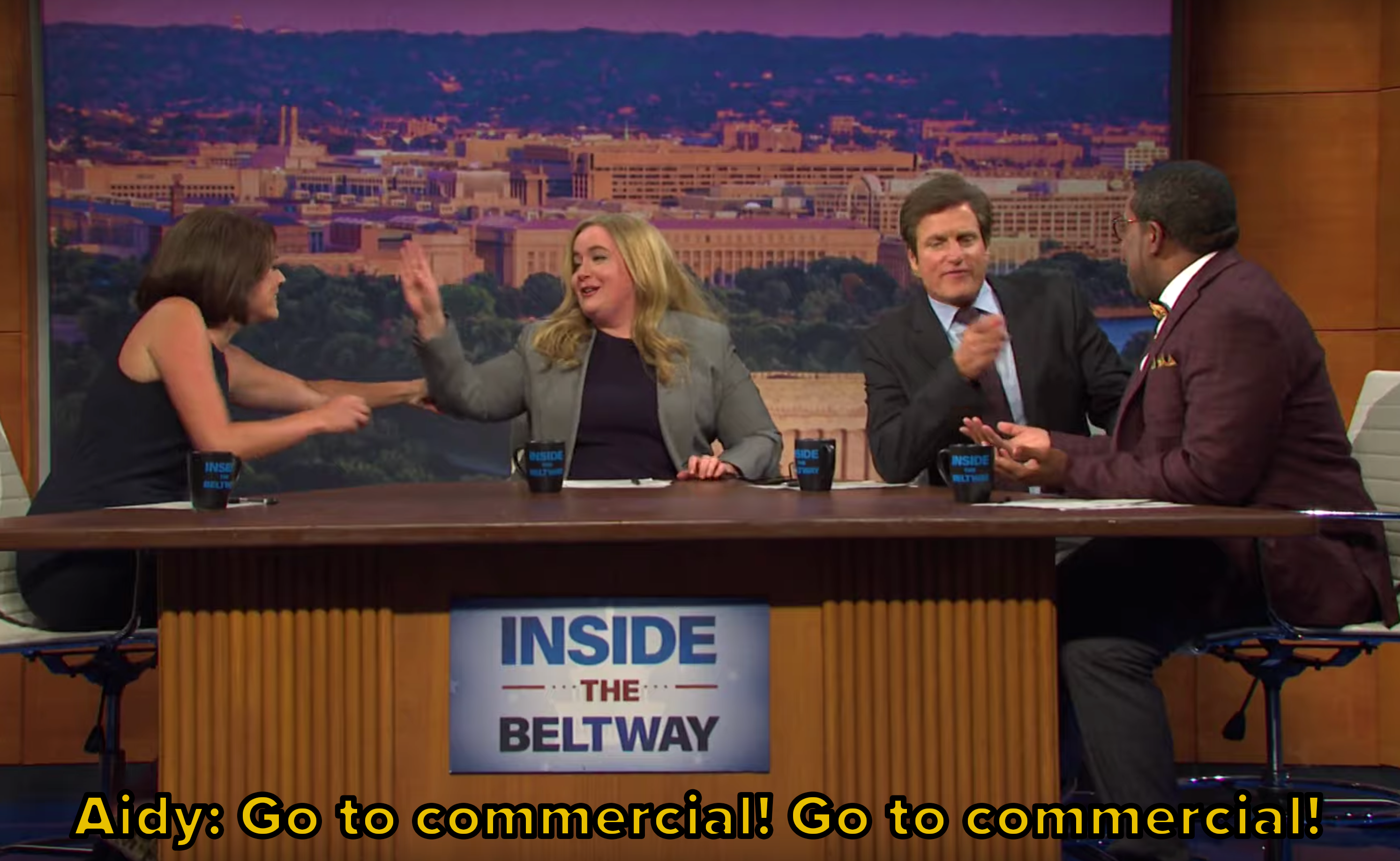 The next morning, Aidy shared a little appreciation post for her longtime dresser, Audrey, and y'all...it's so sweet. We have no choice but to stan.