This past weekend, Daniel Craig hosted Saturday Night Live and gave us an episode full of guest stars, outrageous props, and James Bond references. It was a great time!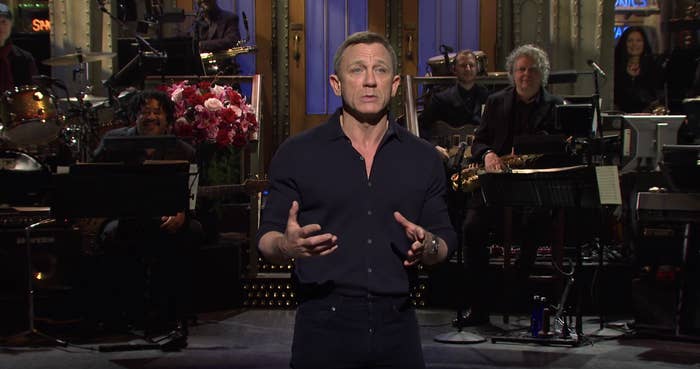 And, of course, the wonderful folks at SNL couldn't let Craig host without dedicating a sketch to his incredible role as Detective Benoit Blanc in Knives Out.
If you're anything like me, you were a little shocked to hear a Southern drawl come out of Blanc's mouth when he first appeared in Knives Out. Well, SNL took it upon themselves to "explain" how the accent came to be. It's all thanks to this man right here: Franklin Hughes!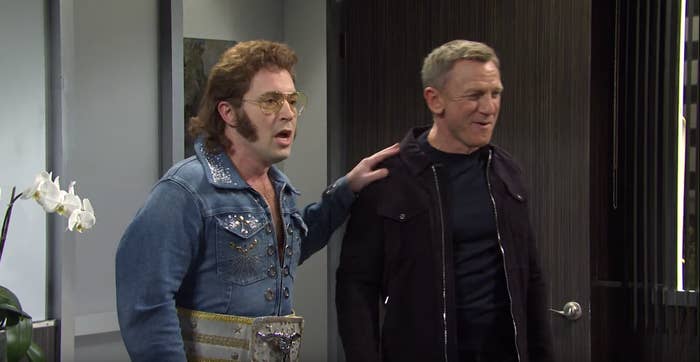 In a "flashback" to the making of Knives Out, they show Hughes showing off a few of his best Southern accents for Craig to learn. He started with this very extra Arkansas accent: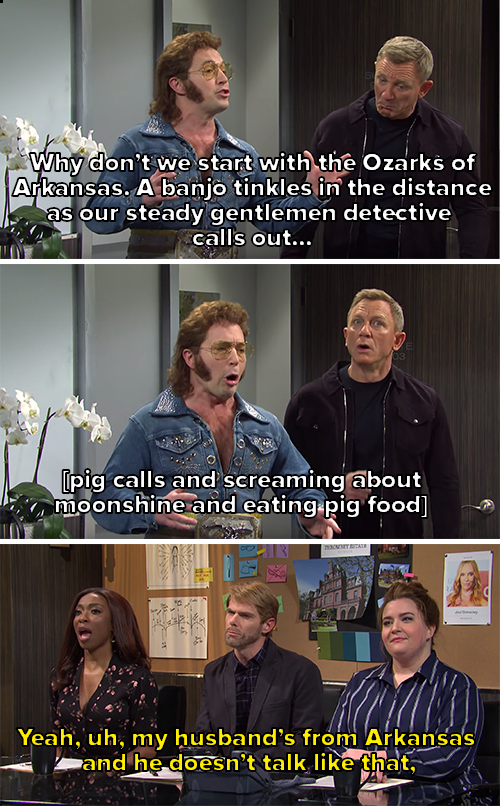 Of couse that was a bit much, so he decided to tone it down with this more subtle Alabama accent: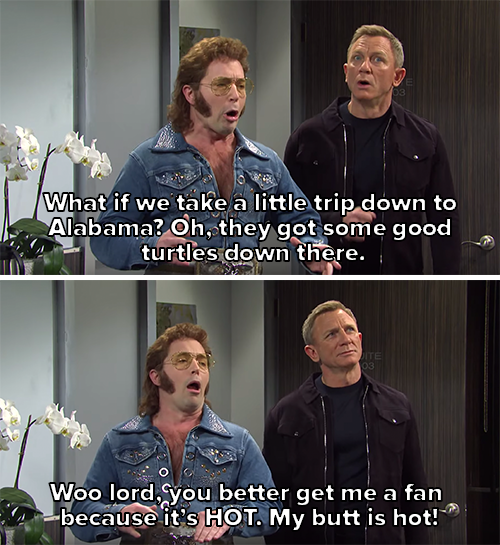 Craig was so excited, he decided to try it out himself and...
As it turns out, Hughes isn't exactly from the South...but he's definitely done his research!
Which, of course, he demonstrates with this 100% accurate Georgia accent: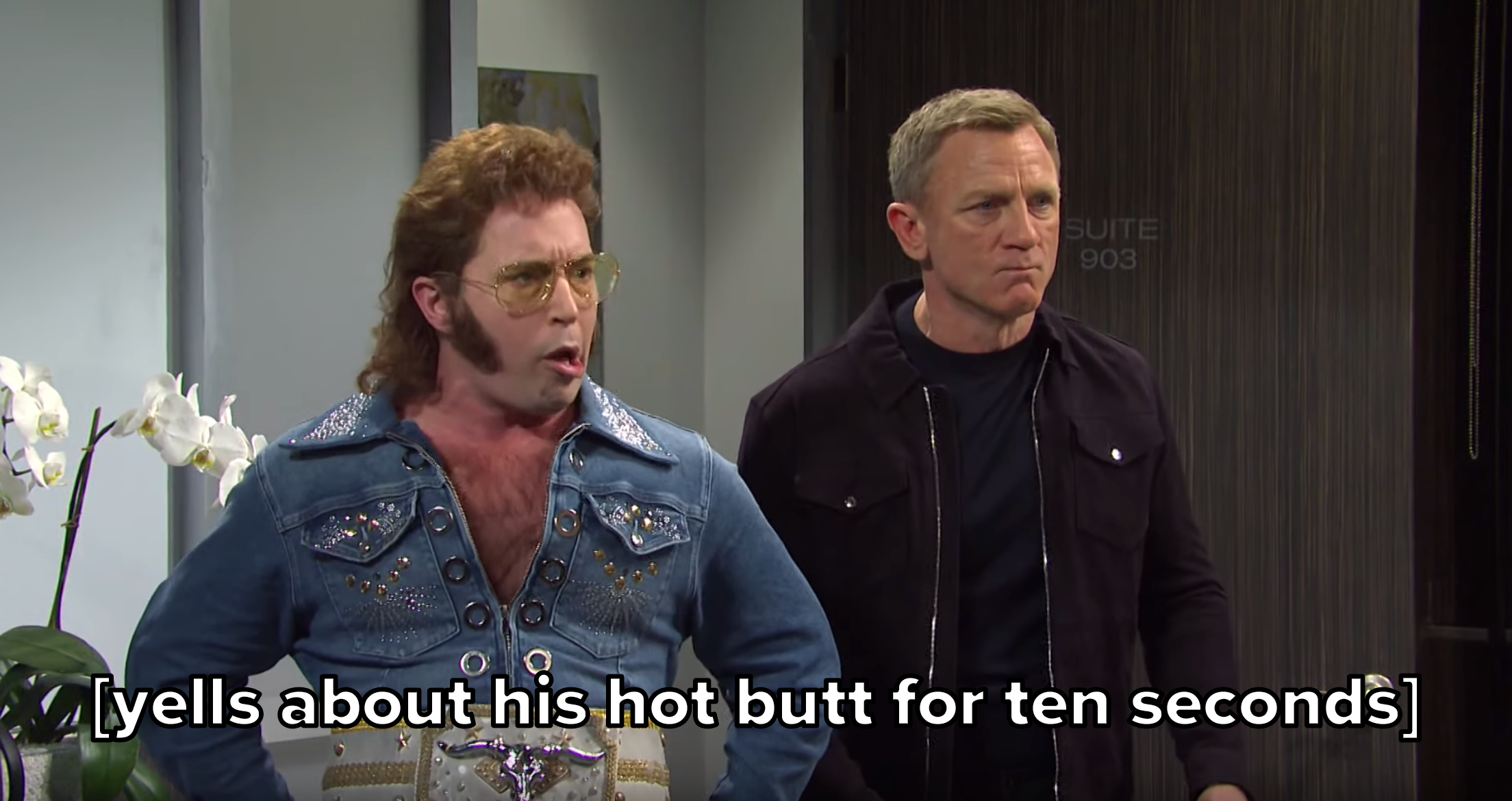 At this point, you might be wondering what the heck is up with all this talk about hot butts? Don't worry, Hughes had a very logical answer.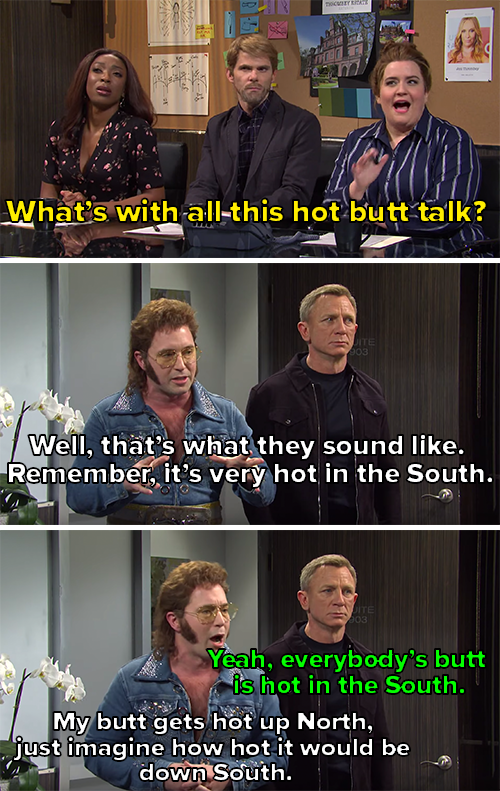 The two finally put their accent skills to the test with the movie's script. Hughes read for Marta, and...let's say he was just as good as the Thrombeys at figuring out where Marta was from.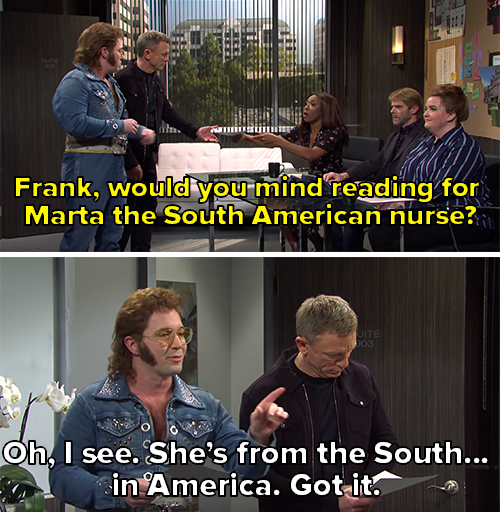 Marta, of course, is known for her inability to lie without puking and...well...did you really think we'd make it through a Knives Out sketch without a good ol' puke hose cameo?
It looks like Knives Out writer and director Rian Johnson enjoyed seeing himself on TV too. He shared this selfie of himself alongside Mikey Day, who played him in the sketch, and it's safe to say he looks pretty excited about it.