Over the past few months, many late-night and talk shows have made some pretty drastic changes to the way they operate to account for the coronavirus.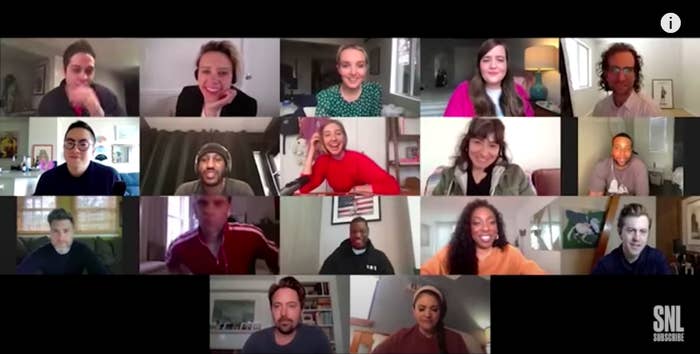 Since the start of the pandemic, we've seen a lot of different approaches to making TV shows feel ~normal~ again when the world is decidedly not. Some shows, like The Tonight Show, returned to the studio without their traditional live audiences. Others, like The Kelly Clarkson Show, opted for virtual audiences instead.
Like many of these shows, Saturday Night Live will be returning to the studio this season. However, things will be a little different, since it's set to be one of the first shows welcoming back a live audience.
Tickets for the Season 46 premiere went up on 1iota this weekend, including a special ticket section specifically for healthcare workers.
According to the posting, the folks at SNL will be taking quite a few precautions to keep audience members safe. Everyone entering the studio must take a rapid, self-administered COVID-19 test, answer the questionnaire below, and pass a temperature check. Masks will be required at all times.

On top of these conditions for guests, the cast and crew are also required to pass temperature and rapid COVID-19 tests before entering the building. Masks are required for crew at all times, but cast members will remove theirs while on camera for their sketches.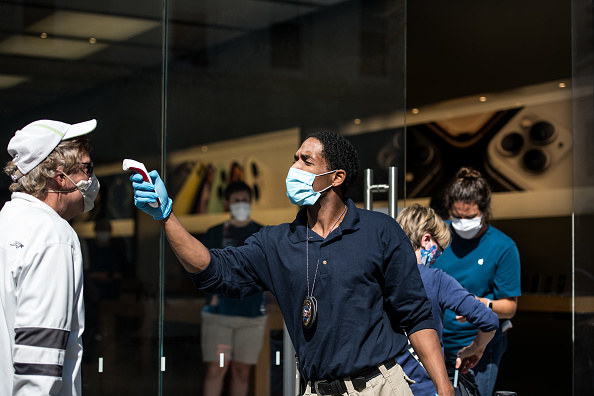 As of right now, SNL is set to return every weekend in October to make the most of its 2020 election coverage. While tickets haven't been released for any more upcoming shows yet, there are "coming soon" pages prepared for the remainder of the month.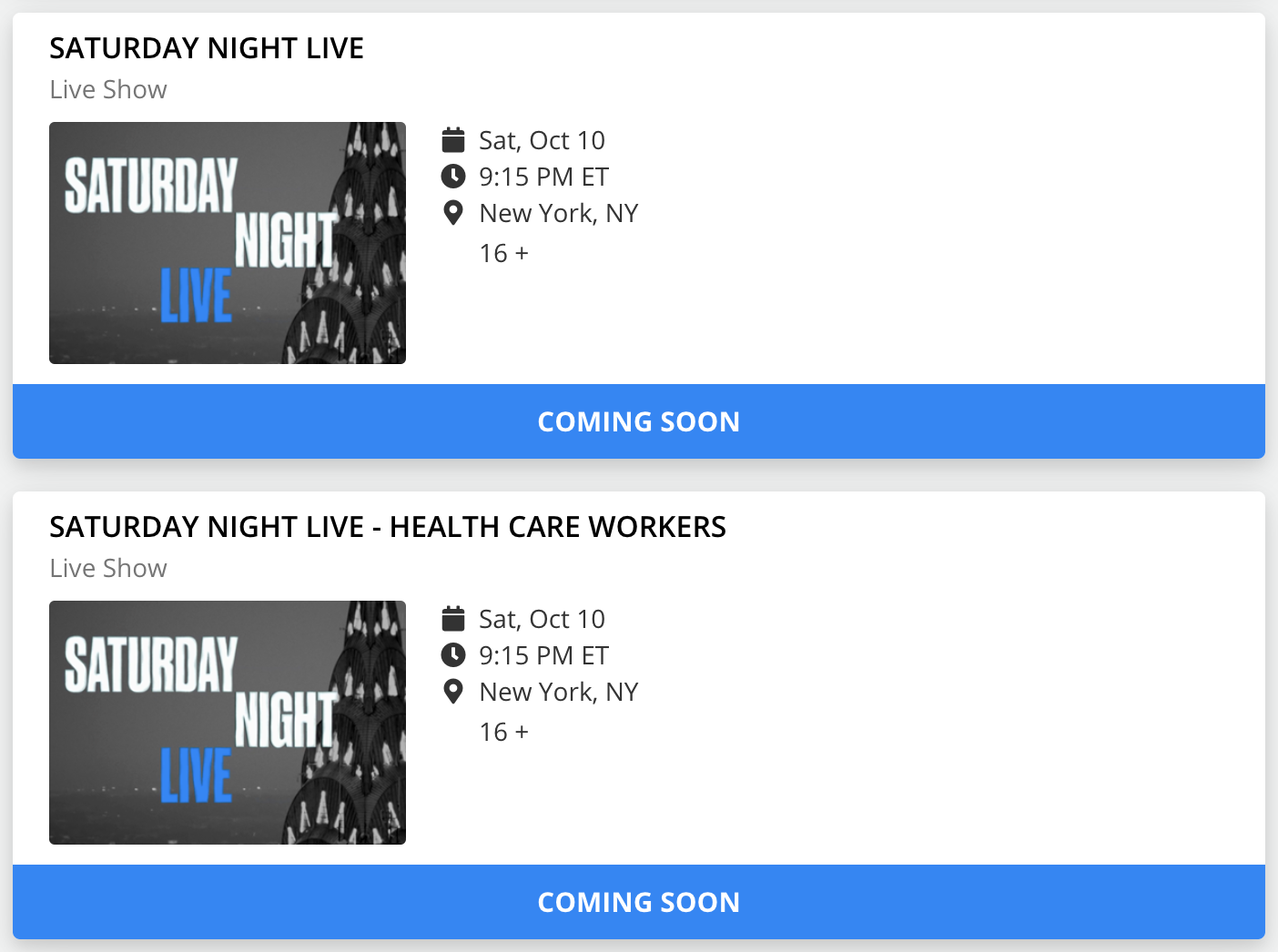 Well, guess we're just gonna have to wait and see what the show looks like on Saturday night!