This election week has been wild for all of us, but there's one group of people who have had their hands especially full: the SNL writers room.
Given all the chaos — and potential material — that has happened in the past 24 hours alone, fans were buzzing to see what the crew would put together for this highly anticipated episode. Lucky for you, I've got the answers right here. Let's get into it!
The episode started off with a cold open at CNN, where Wolf Blitzer had just called Biden's win and John King was fresh out of fingers from five loooong days of tappin' away at the Electoral College map: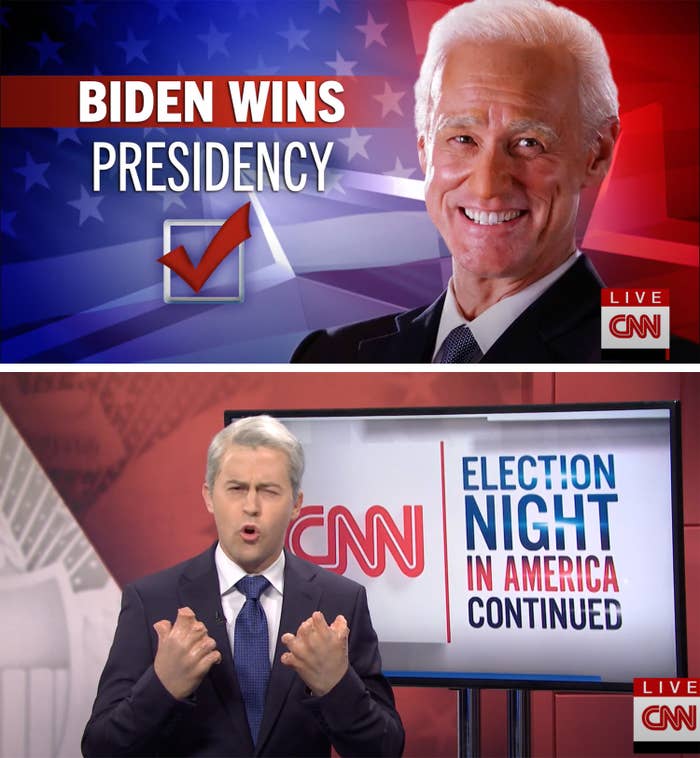 Blitzer handed it over to Carrey, who began spoofing Biden's victory speech: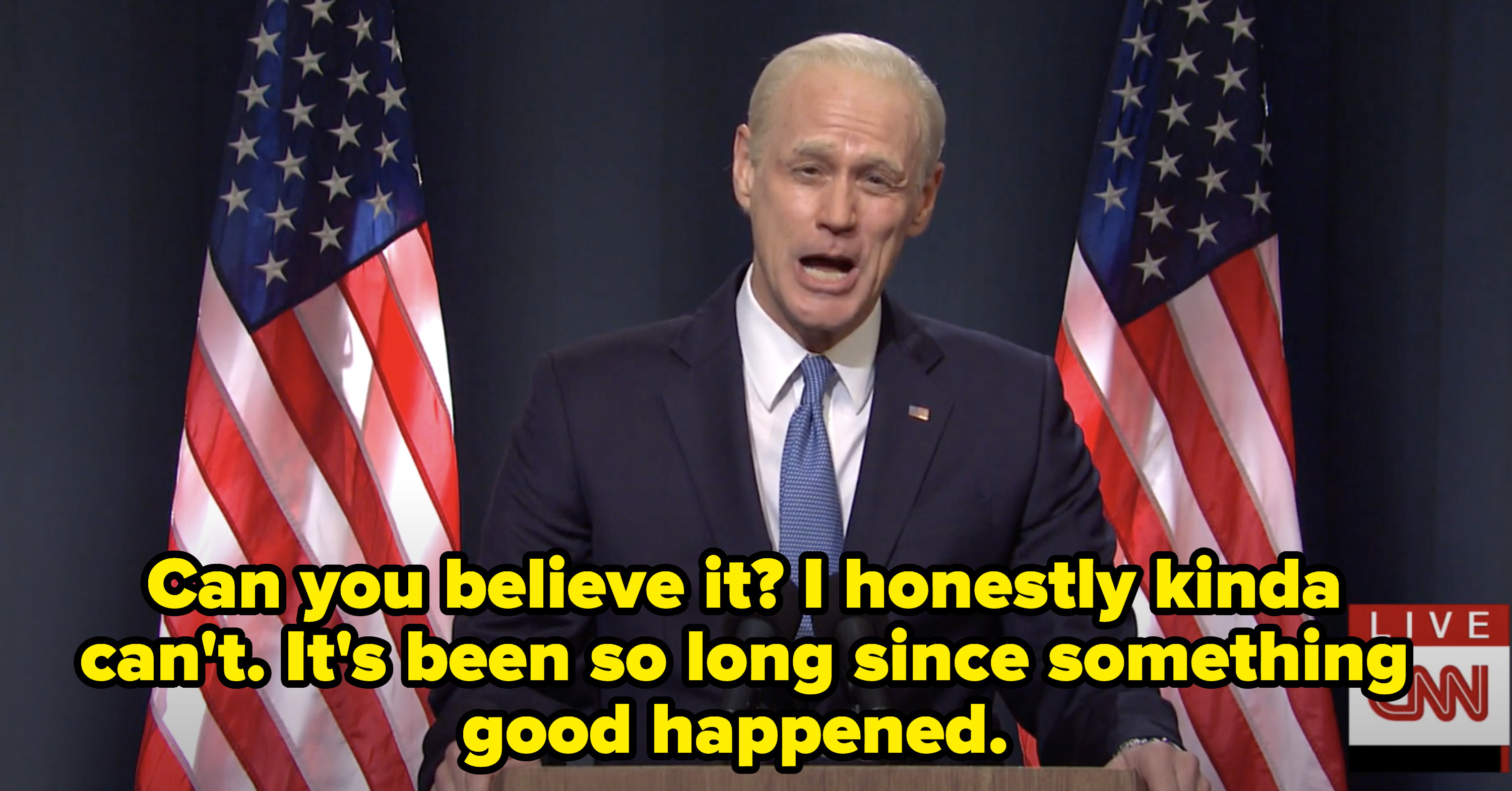 And Maya Rudolph of course made an appearance as Kamala Harris, once again owning her title of America's cool, fun aunt, or funt: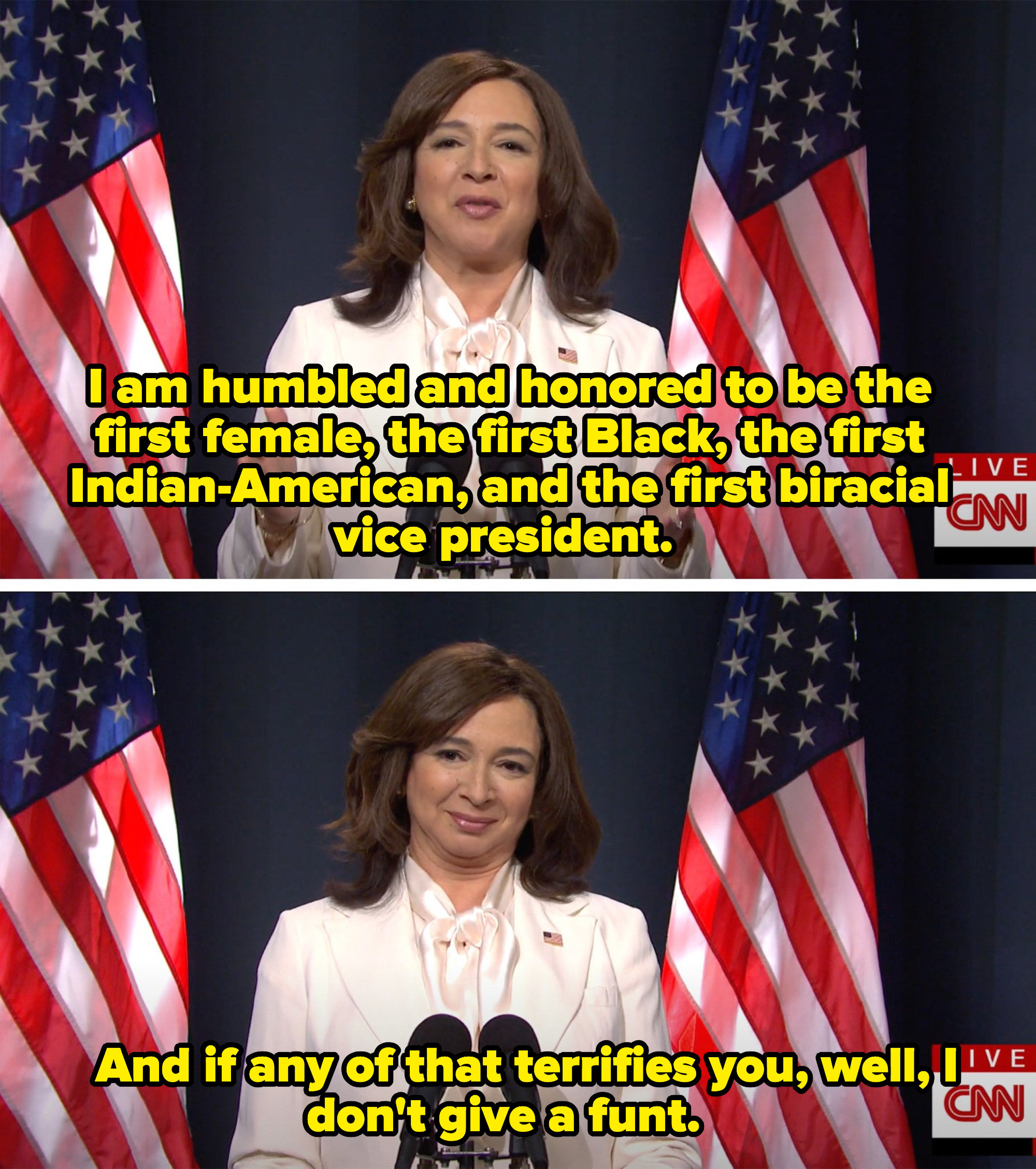 The duo did a fun little dance to "Lose Yo Job" in reference to this viral video that took the internet by storm these past few days:
Then the tables turned to Trump, who delivered his own ~victory~ speech: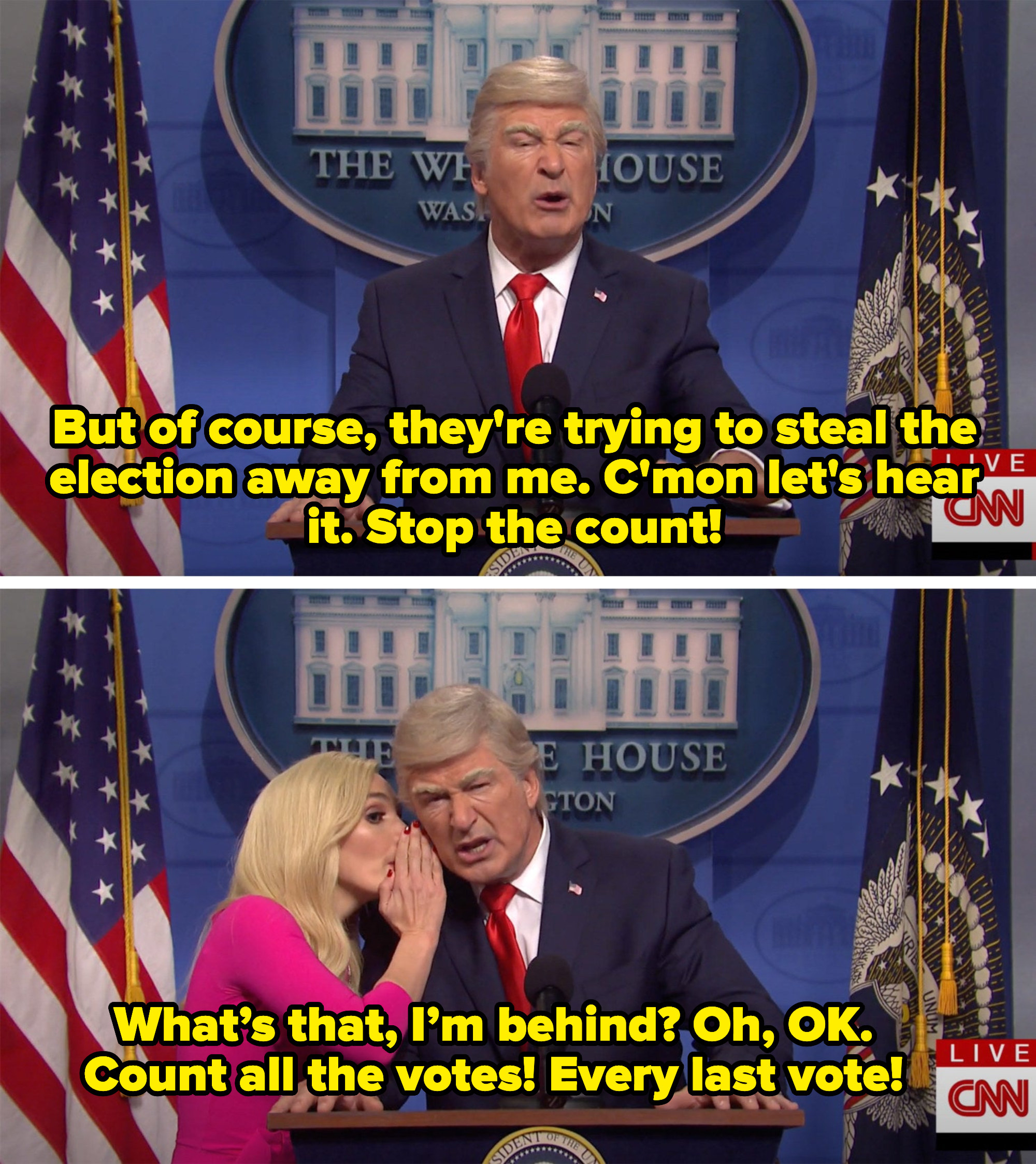 They paid homage to McKinnon's (as Clinton) performance of "Hallelujah" after the 2016 election with Baldwin's slow, ~dramatic~ rendition of "Macho Man" by the Village People — a favorite at Trump's pre-election rallies.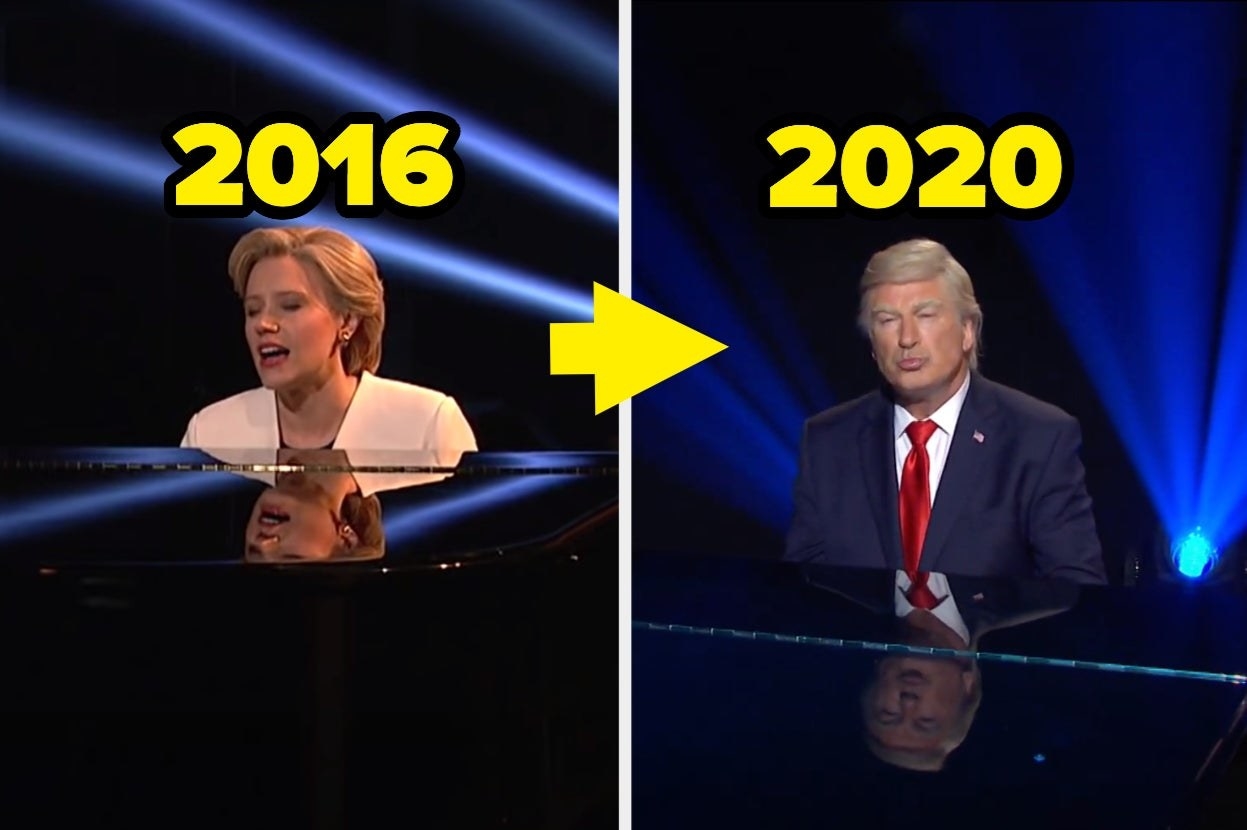 SNL kept the election content coming throughout the episode, notably with an appearance by Rudy Giuliani (McKinnon) on "Weekend Update." During the segment, he discussed his press conference at Four Seasons Total Landscaping that was straight out of a Parks and Rec episode: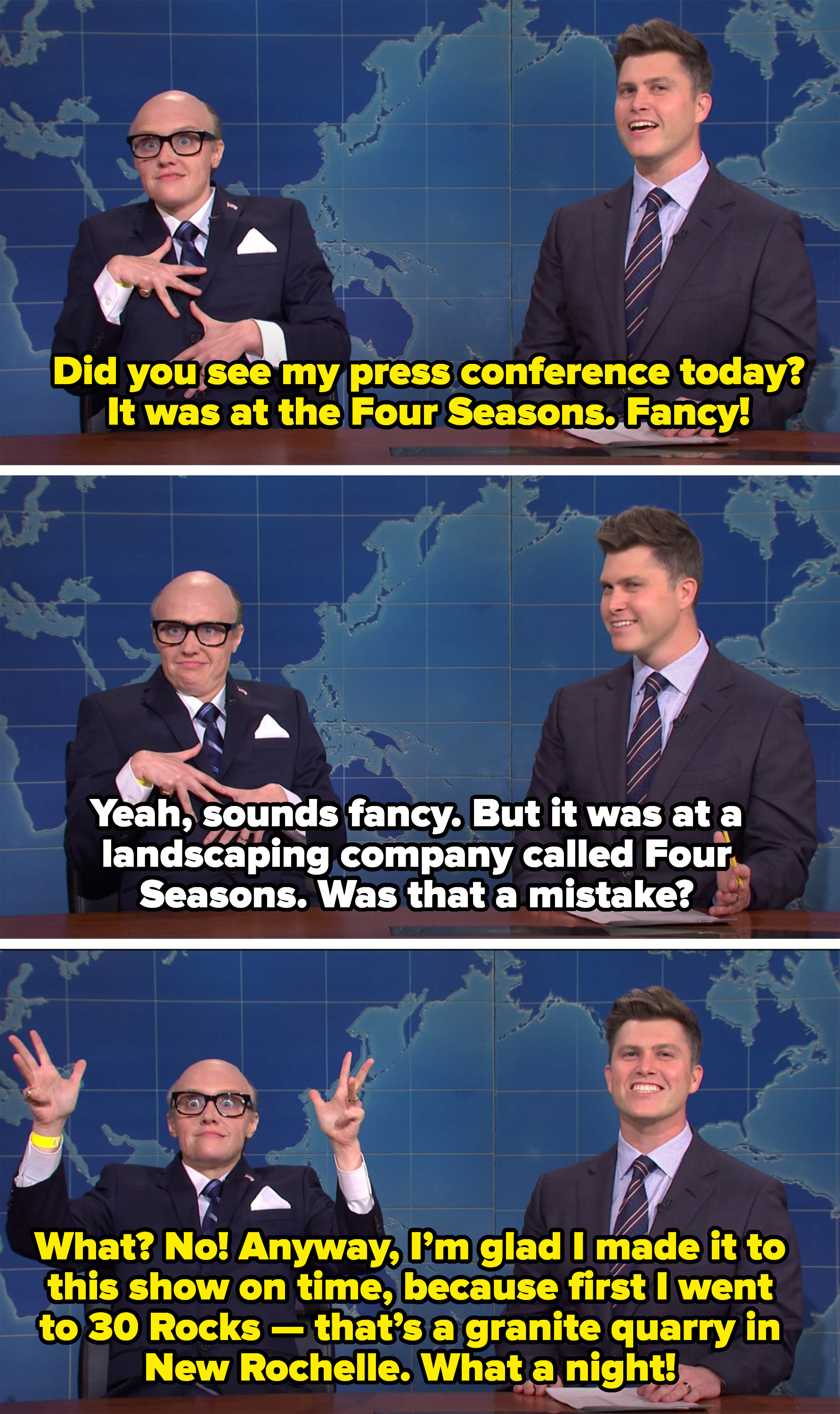 He also offered commentary on how the Trump team thinks they could still win this election: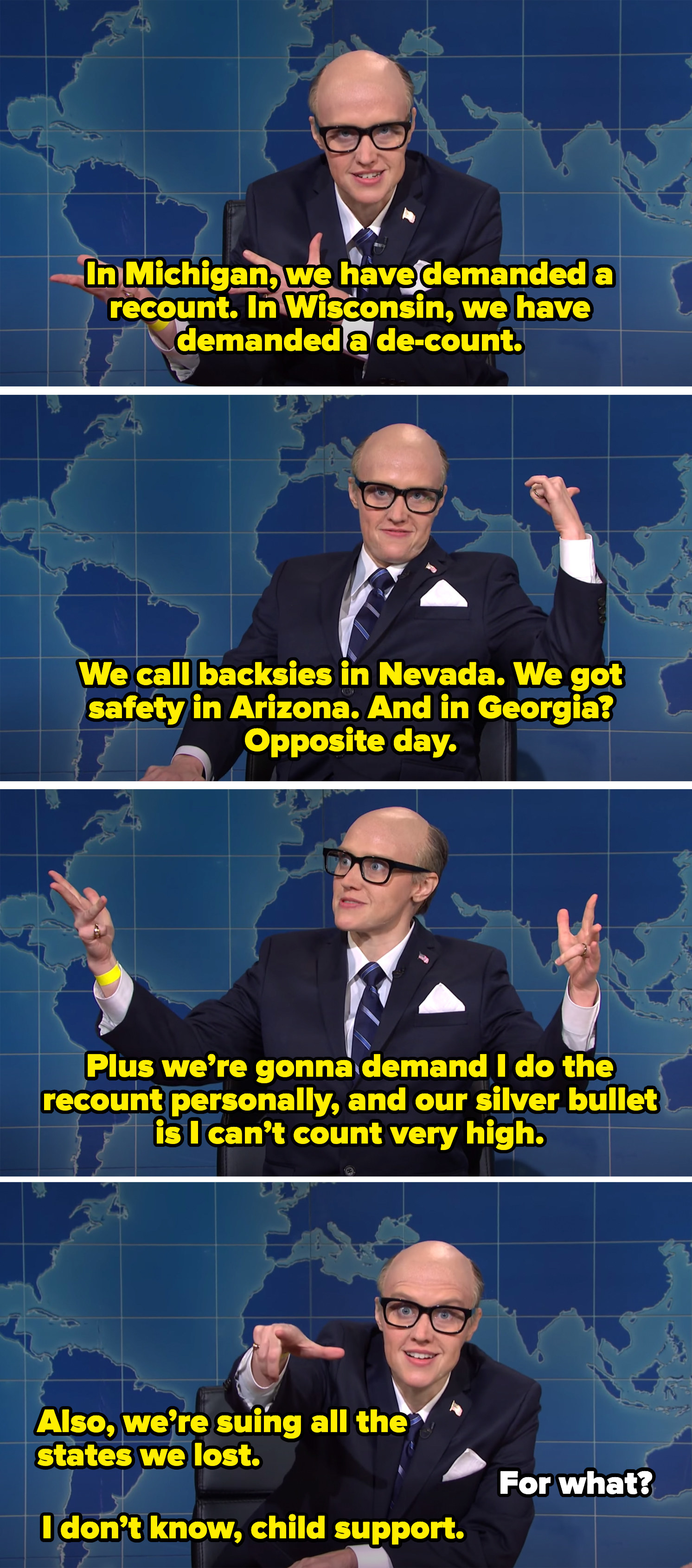 And finally, SNL closed out the show with a sketch about Trump and Don Jr. fleeing the White House, using footage of O.J. Simpson's car chase as ~inspiration~: