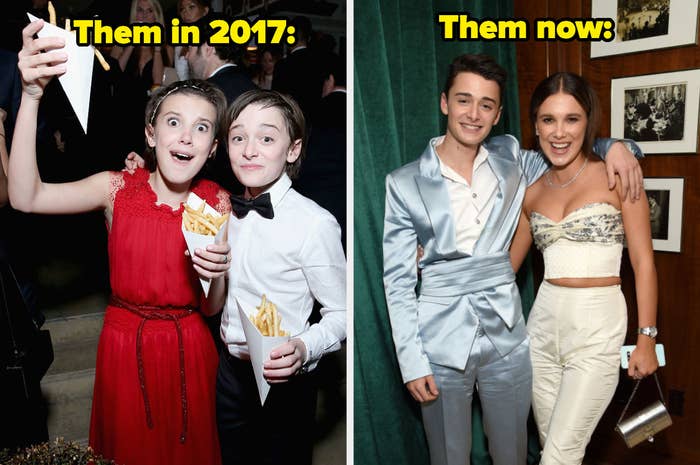 From on-set shenanigans to chaotic interviews, here are 16 of their very best moments over the years:
1.
When Noah joined Millie's Instagram Live and forgot it was not, in fact, one of their normal FaceTime calls:

2.
When Noah came in hot with a guest appearance on Millie's episode of Hot Ones: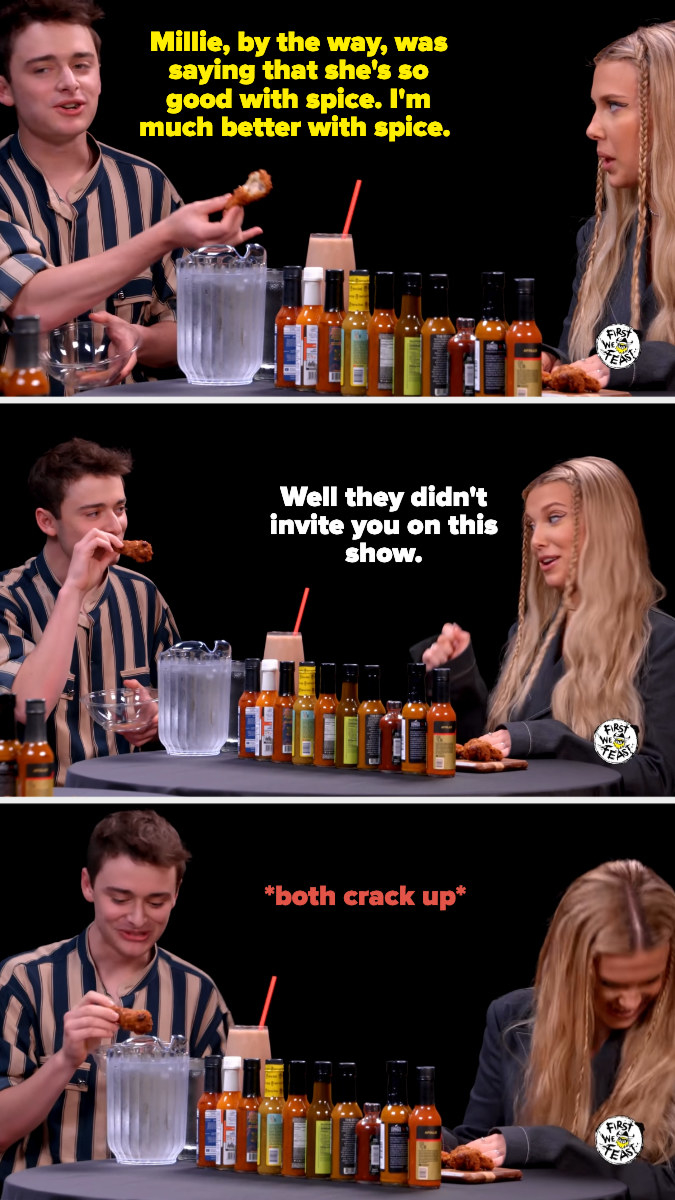 3.
When Noah was too busy bugging Millie to focus on what Finn was saying: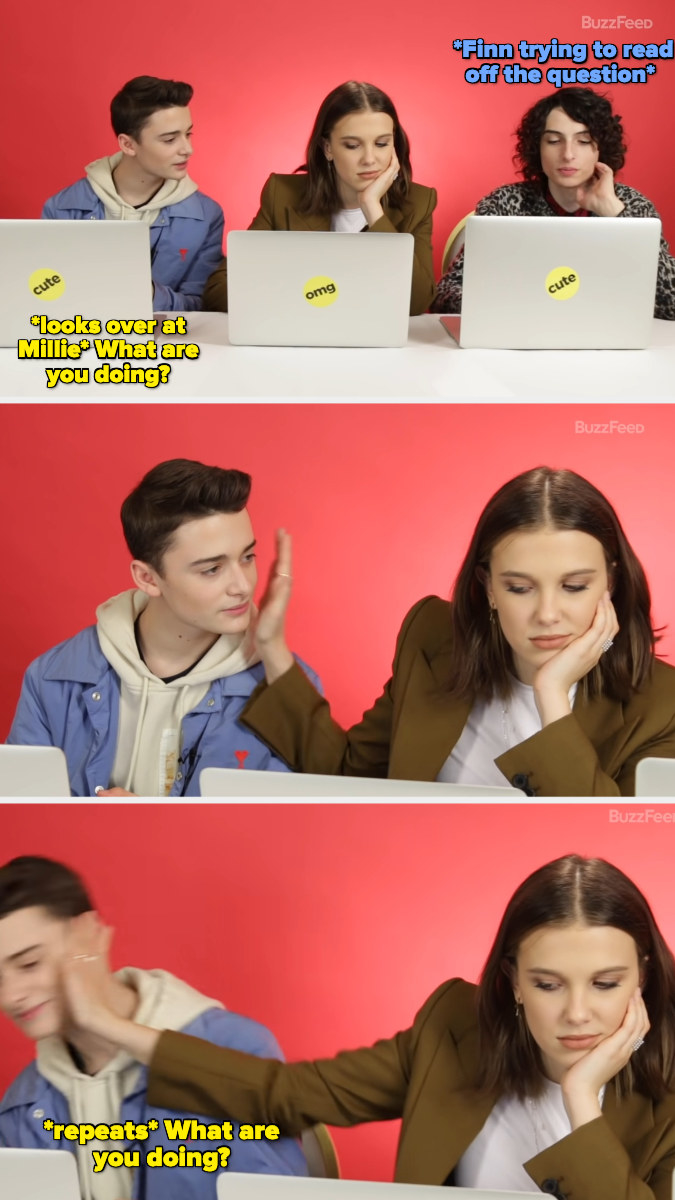 4.
When he kept it real with Millie's personality quiz answers (so she could get the most accurate result, obviously. It's what friends are for!):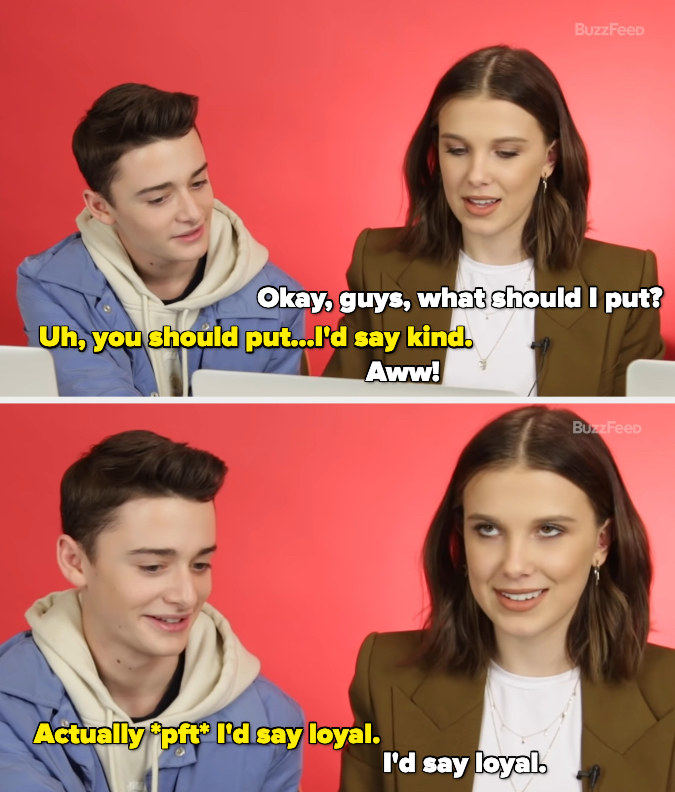 5.
When they showed us what the difference between "friends" and "practically siblings" was:

6.
When Millie was supposed to compliment Noah and proceeded to roast the heck out of him, as all good friends do: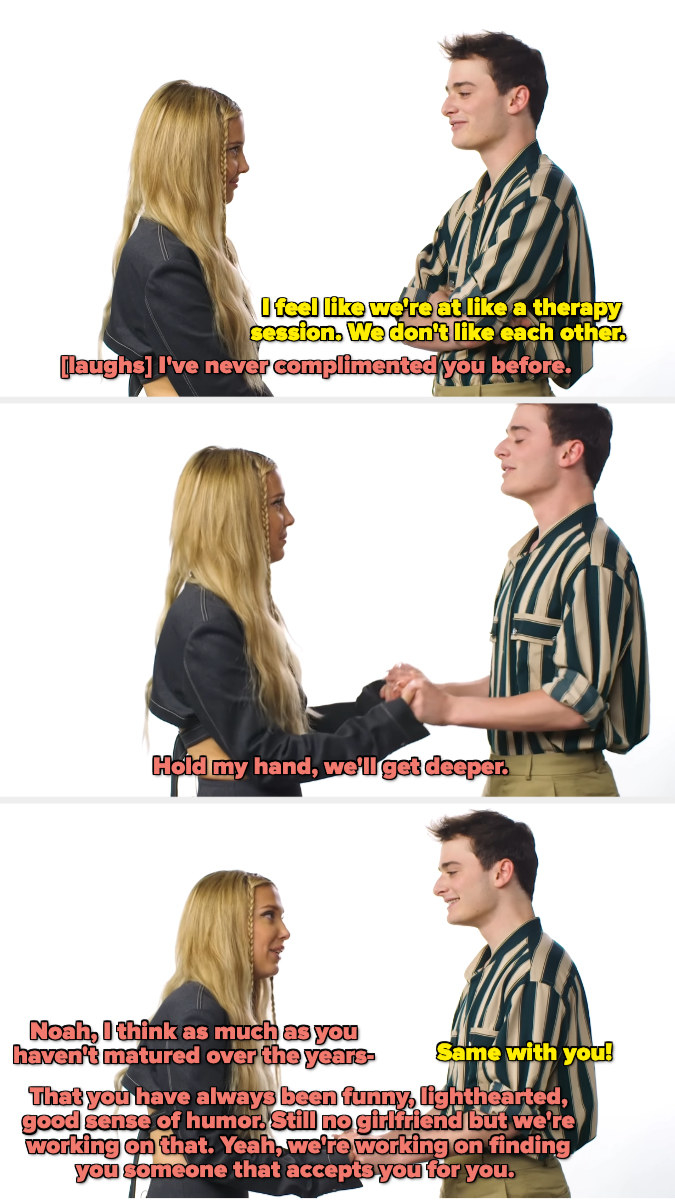 7.
When they revealed the details of their marriage pact: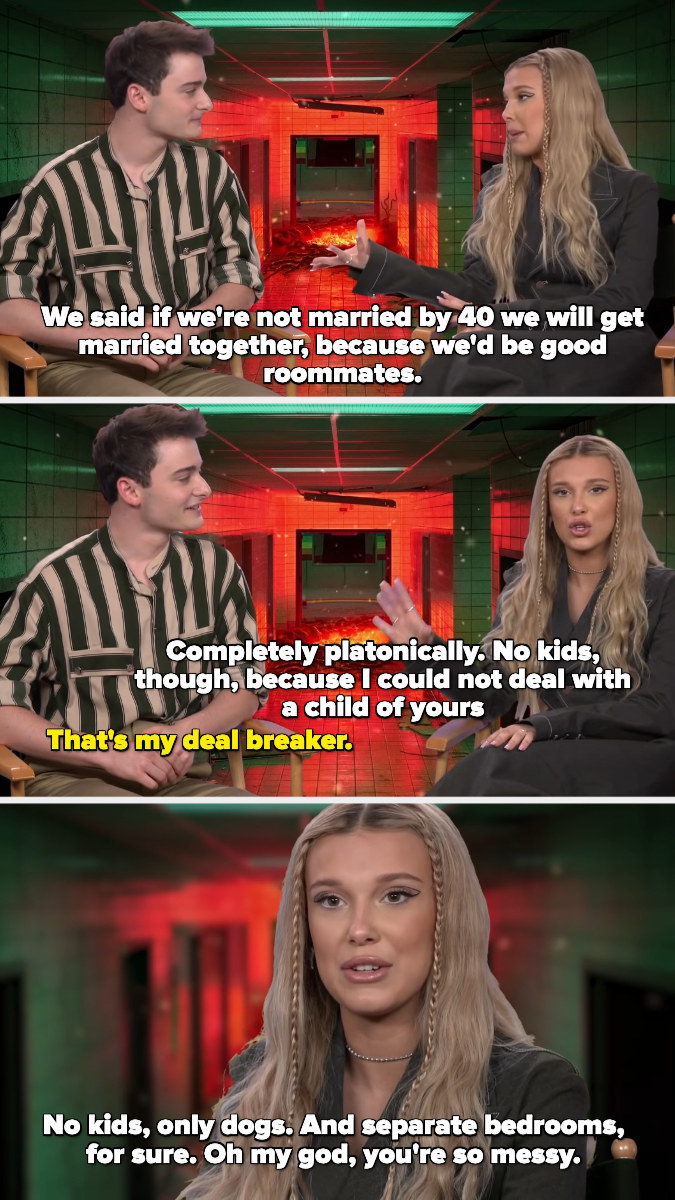 8.
When they shared their honest feelings about who they think should survive Season 5: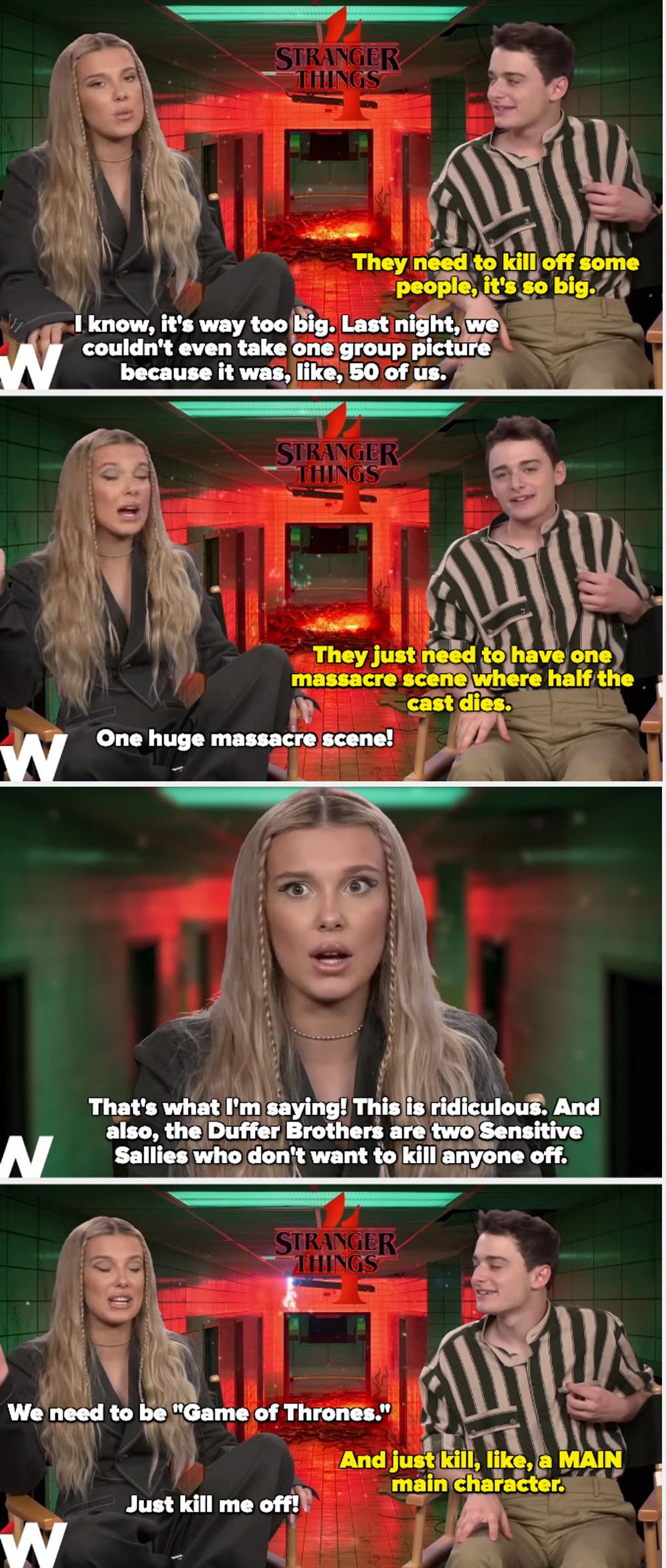 9.
When they got competitive over who was the crew's favorite cast member:

10.
When they did the "Best Friends Challenge" with their costar Finn Wolfhard and were basically kindergarteners Finn was looking after: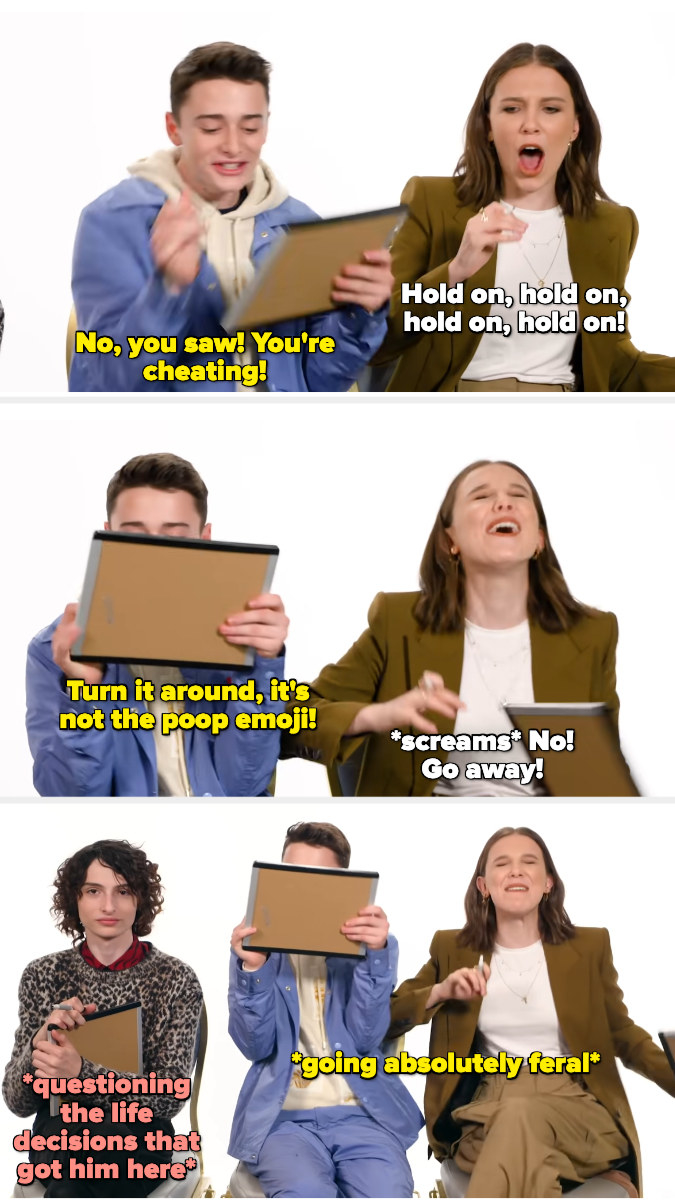 11.
When they had to film promo for Stranger Things Season 4, Vol. 2 and could not for the life of them stop laughing:
12.
When Millie roasted Noah over his celebrity crushes: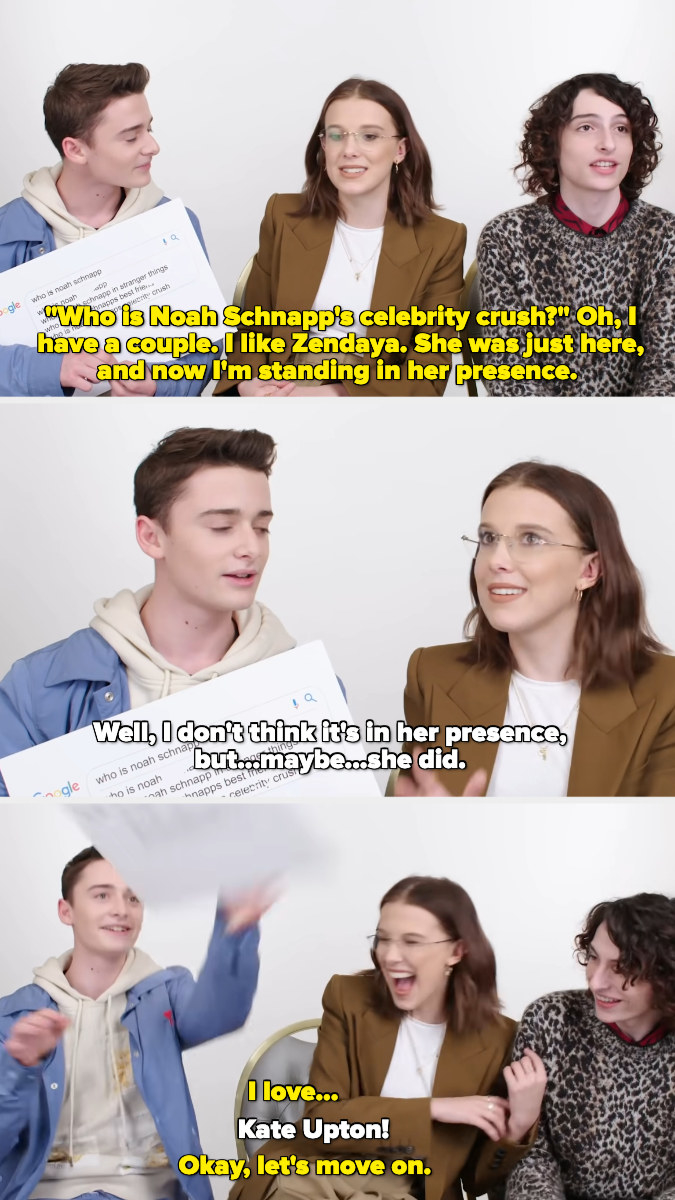 13.
When they filmed a Q&A together on Noah's YouTube channel and did more goofin' around than answering actual questions:

14.
When they revealed that they're just as goofy on set as they are in interviews: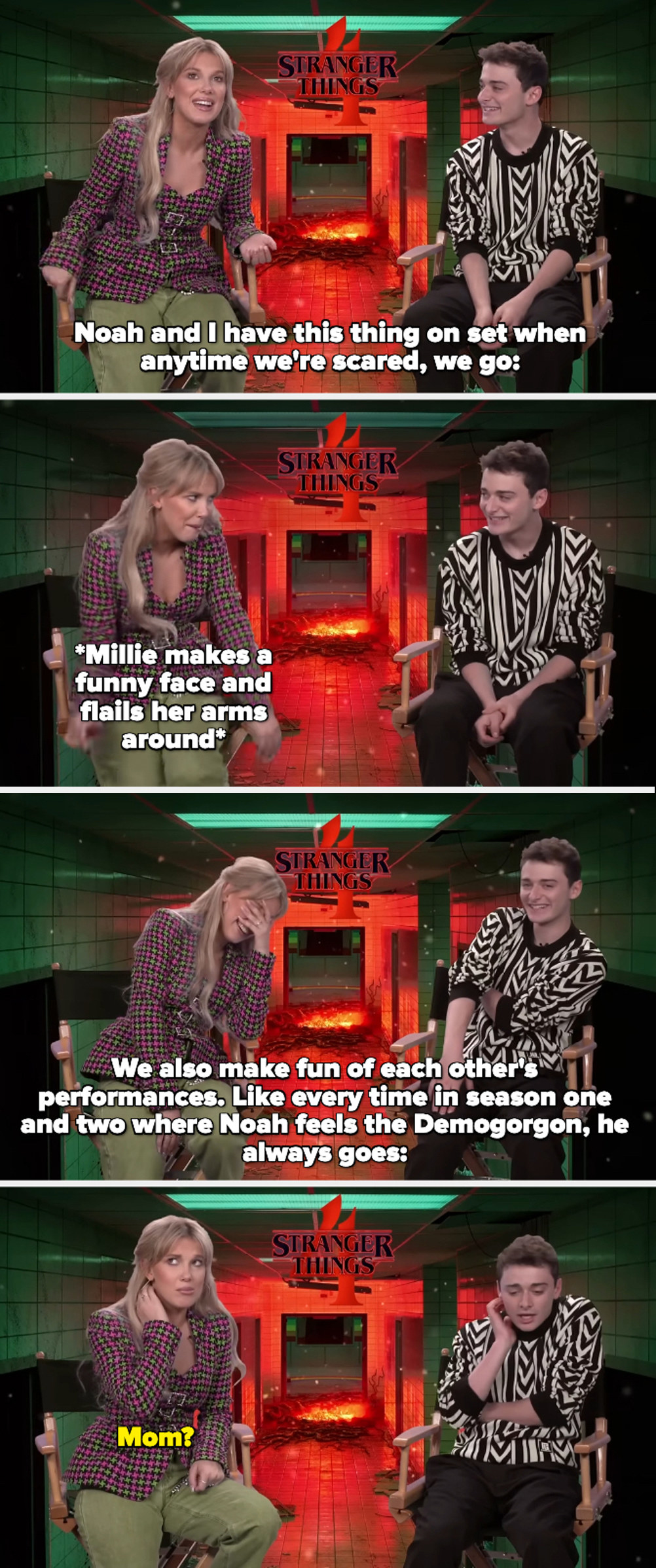 15.
The entire 5:55 of "Song Association" in which these two were as competitive as they were chaotic:

16.
And finally, when they finished the game and learned they were, in fact, on the same team and not competing against each other.