1.
When he adorably sang along to Post Malone even though he didn't know all the words: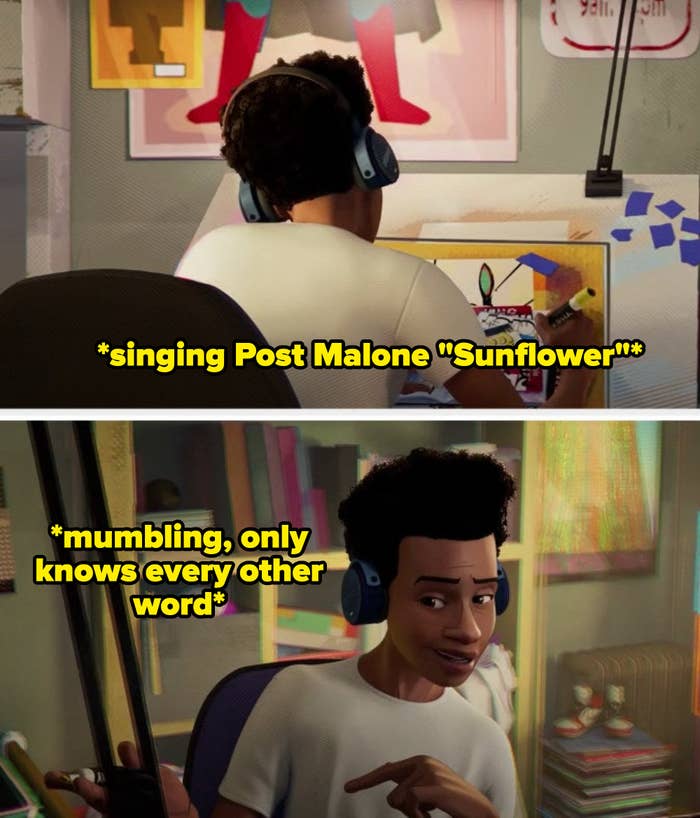 4.
When he and his dad had this all too relatable moment at school: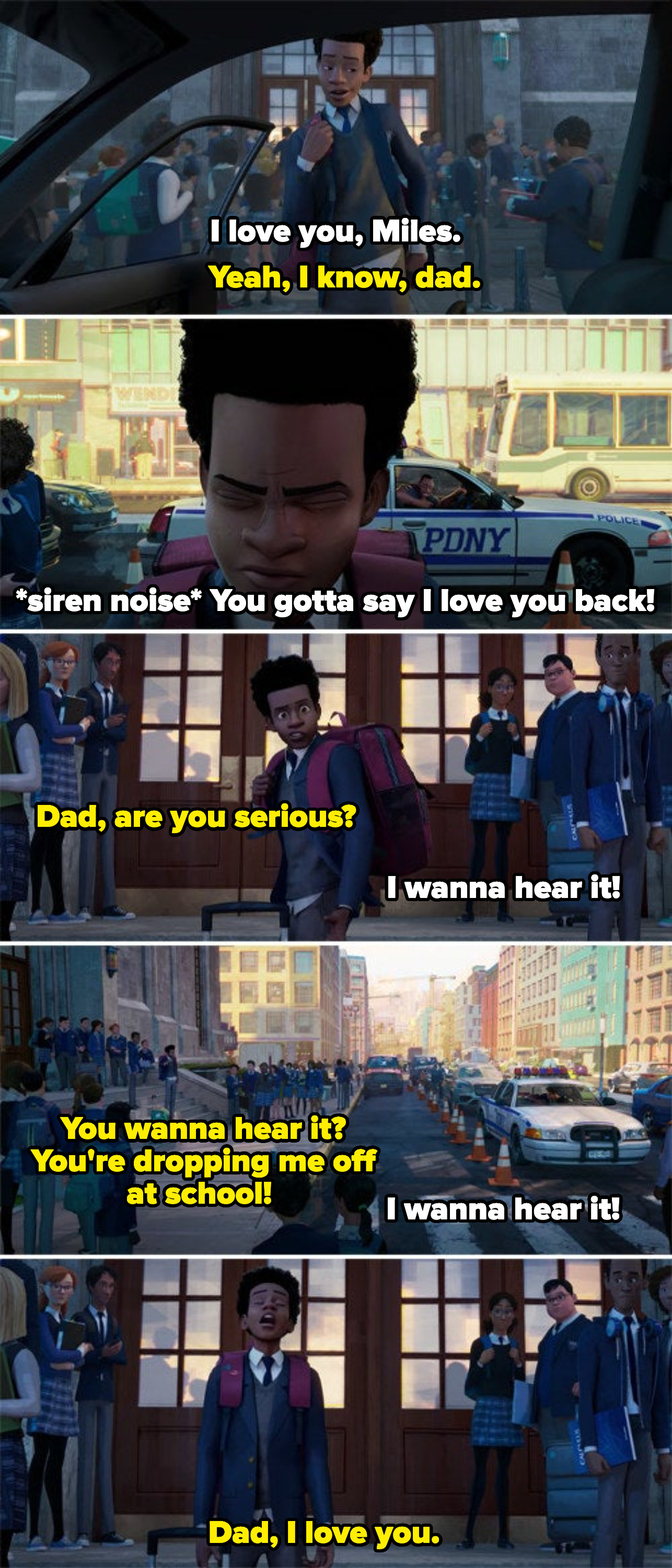 7.
Specifically, when he went to Aaron for girl advice:

8.
...and then used it on Gwen the next day: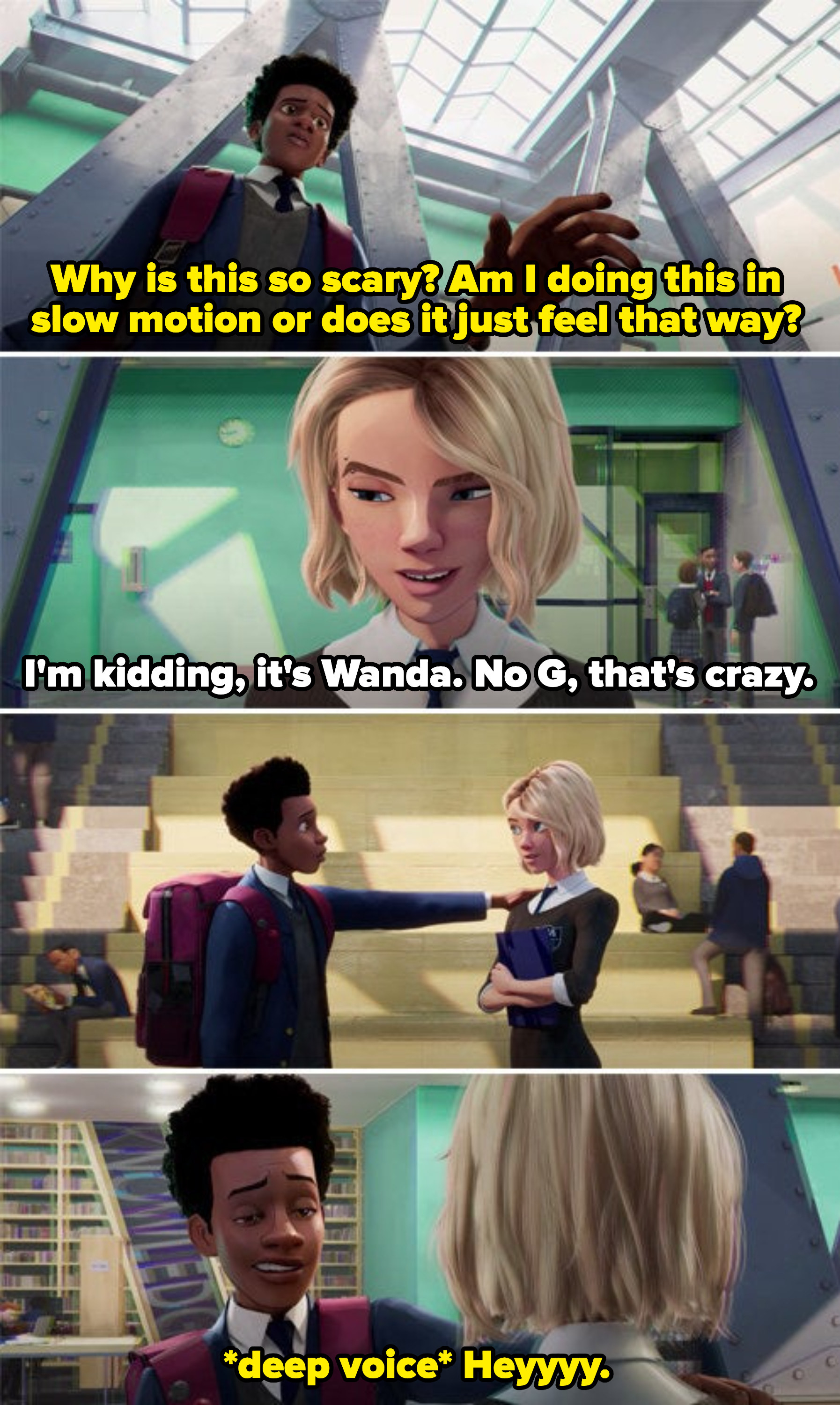 10.
When he had the most realistic superhero training montage: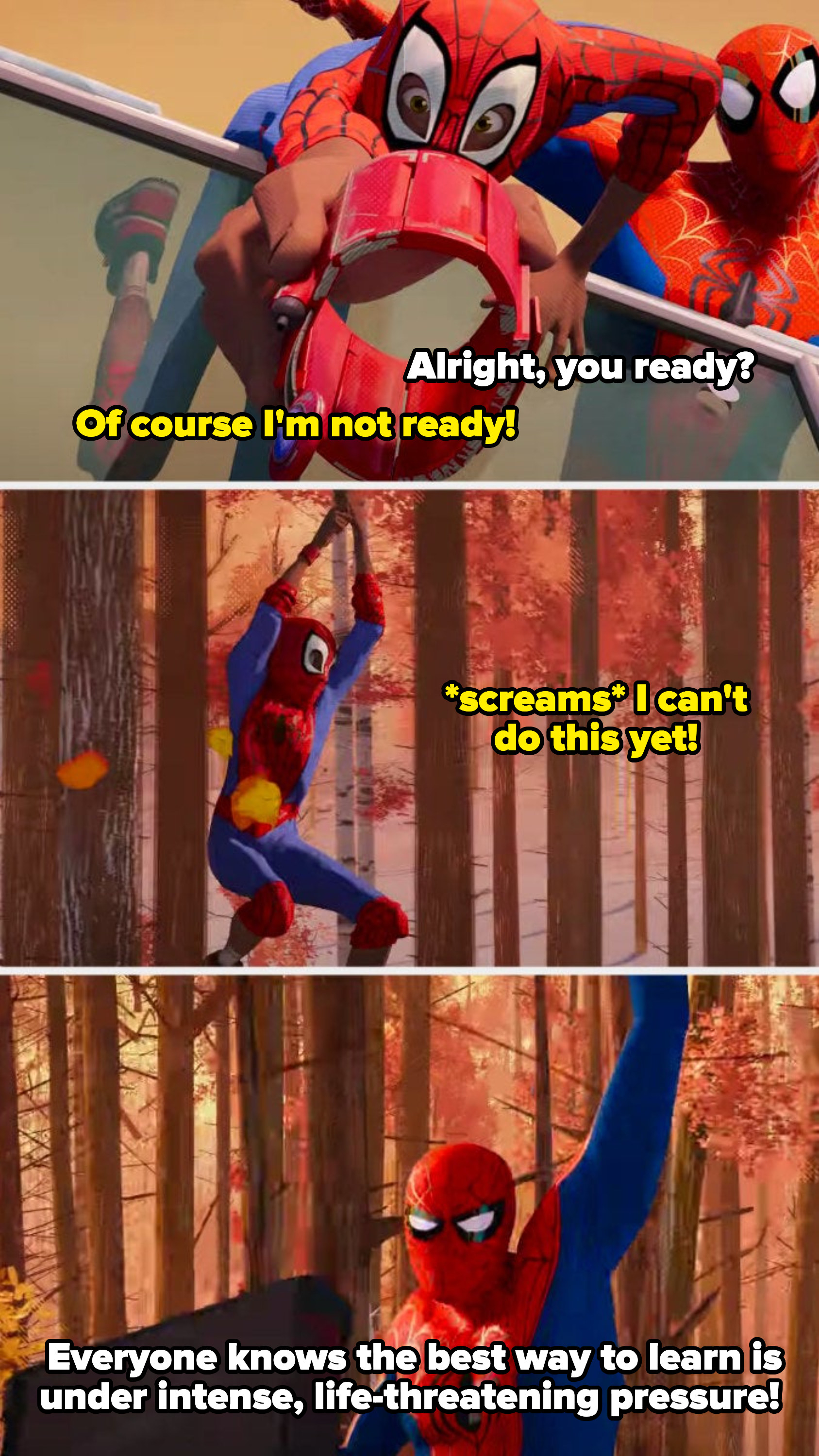 13.
When he gave us the leap of faith scene, AKA one of the greatest scenes in the history of film and also the universe:
Here's to excitedly and impatiently waiting for Into The Spider-Verse 2!