2020 might be feeling like a never-ending dumpster fire of a year at this point, but if there's anything making it even a liiiiittle but more bearable right now, it's Maya Rudolph being back on SNL. She kills her Kamala Harris impression every 👏🏼single 👏🏼time👏🏼.
Just how incredible is it, you might ask? Well, it was incredible enough to win her a gosh dang Outstanding Guest Actress In A Comedy Series Emmy this year!
Lucky for us, it looks like Maya loves doing her Kamala Harris impression just as much as we love to watch it.
So, let's take a little look back at some of Maya's very best Kamala Harris impressions thus far:
1.
Maya first played America's funt — our fun, cool aunt — in last year's DNC Town Hall sketch, where she took some playful jabs at the then–presidential hopeful: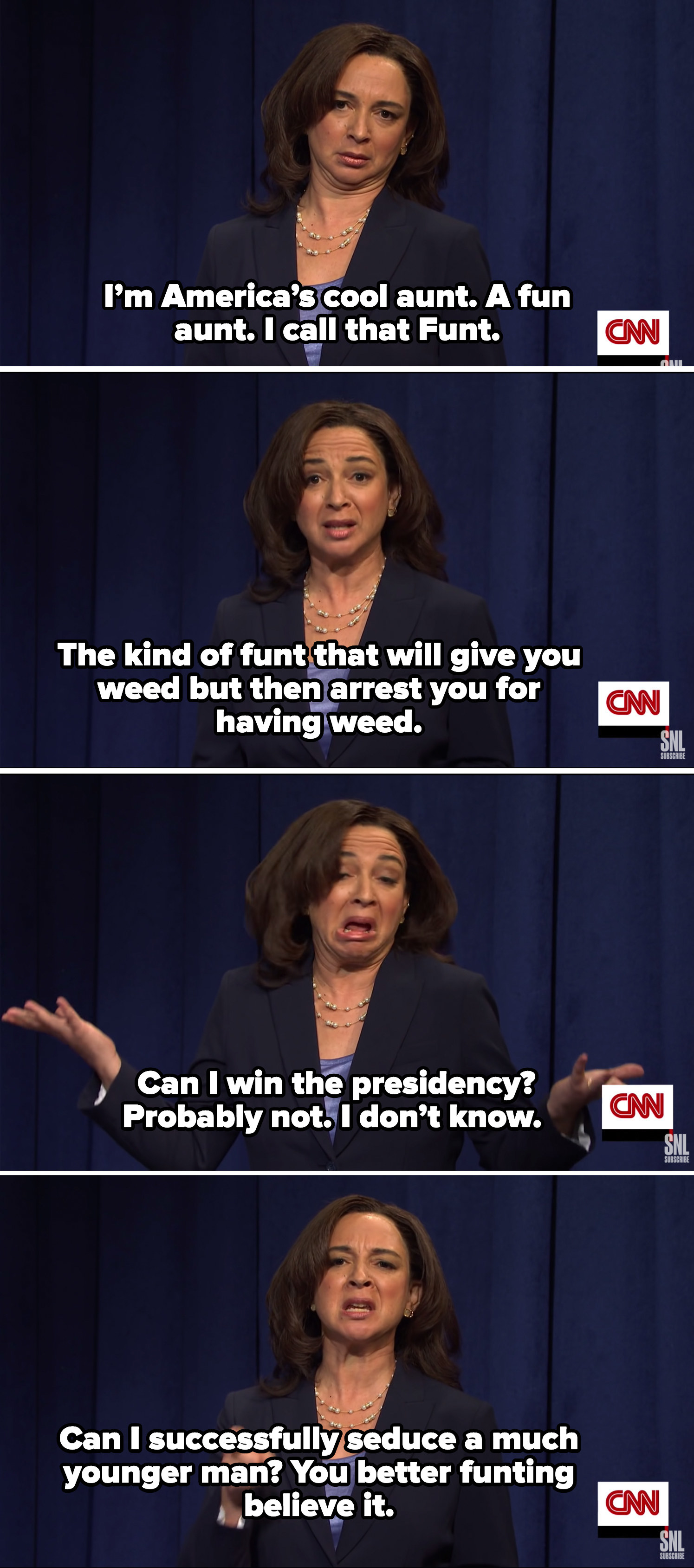 2.
We were blessed with all these old-school Harris memes when Maya returned a month later in the 2020 Democratic debate sketch and tried to create some "viral moments" like these: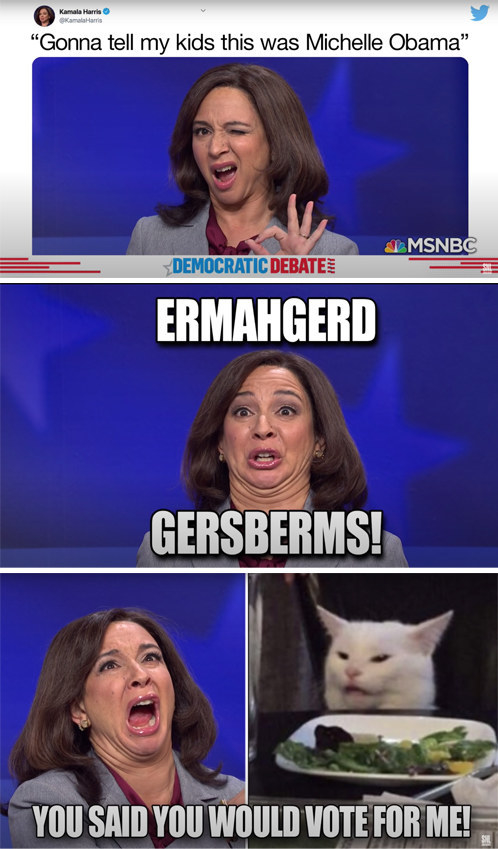 3.
In the PBS Democratic debate cold open, Maya returned with a martini in hand and the perfect Lizzo reference right after Harris dropped out of the race: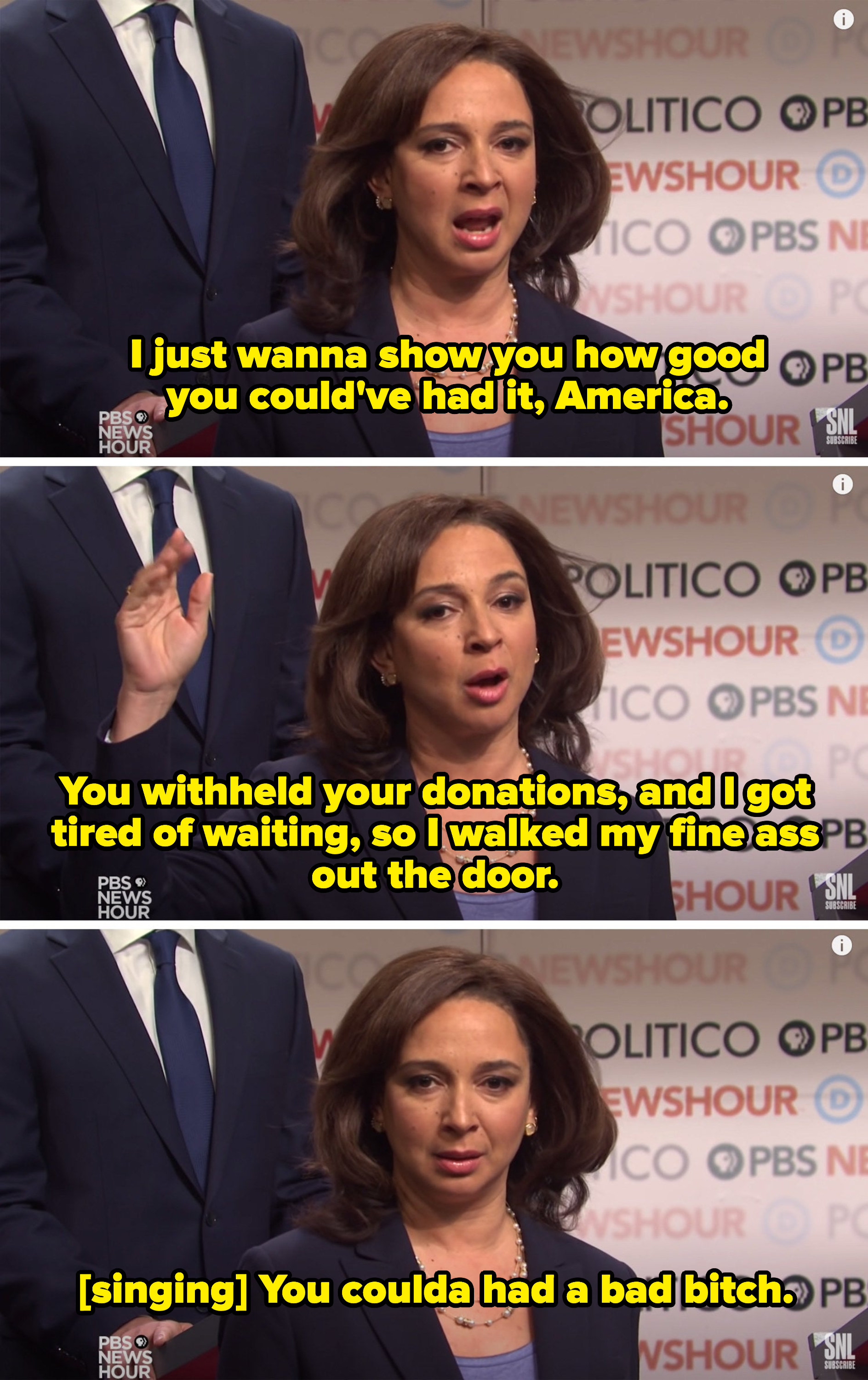 4.
What, you thought one musical moment in that sketch was enough? Nope! She also gave us this rap that's, tbh, a bop: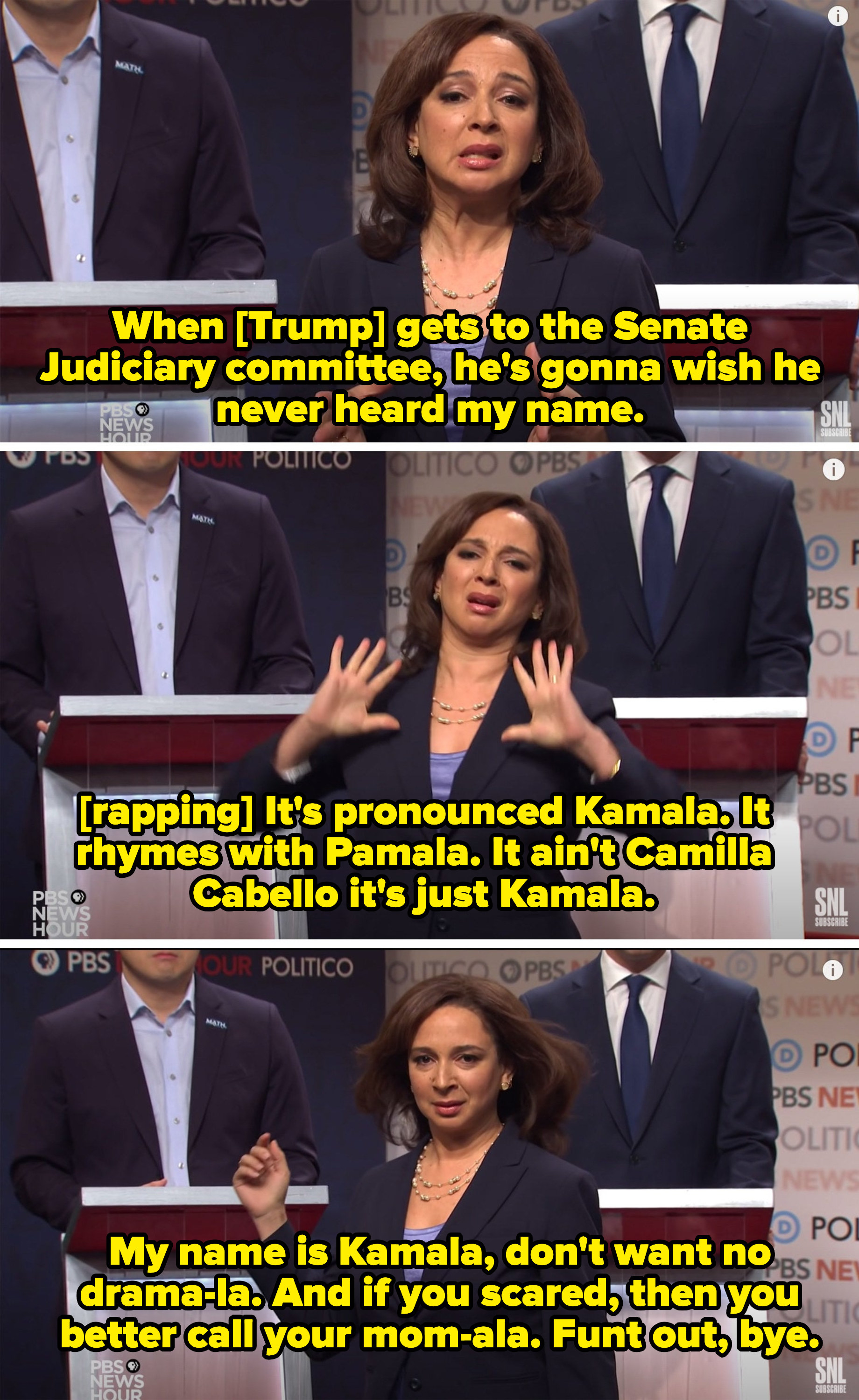 5.
In her first appearance after Harris was announced as Biden's running mate, Maya popped in to moderate the presidential debate when Chris Wallace failed to do it to Harris's liking: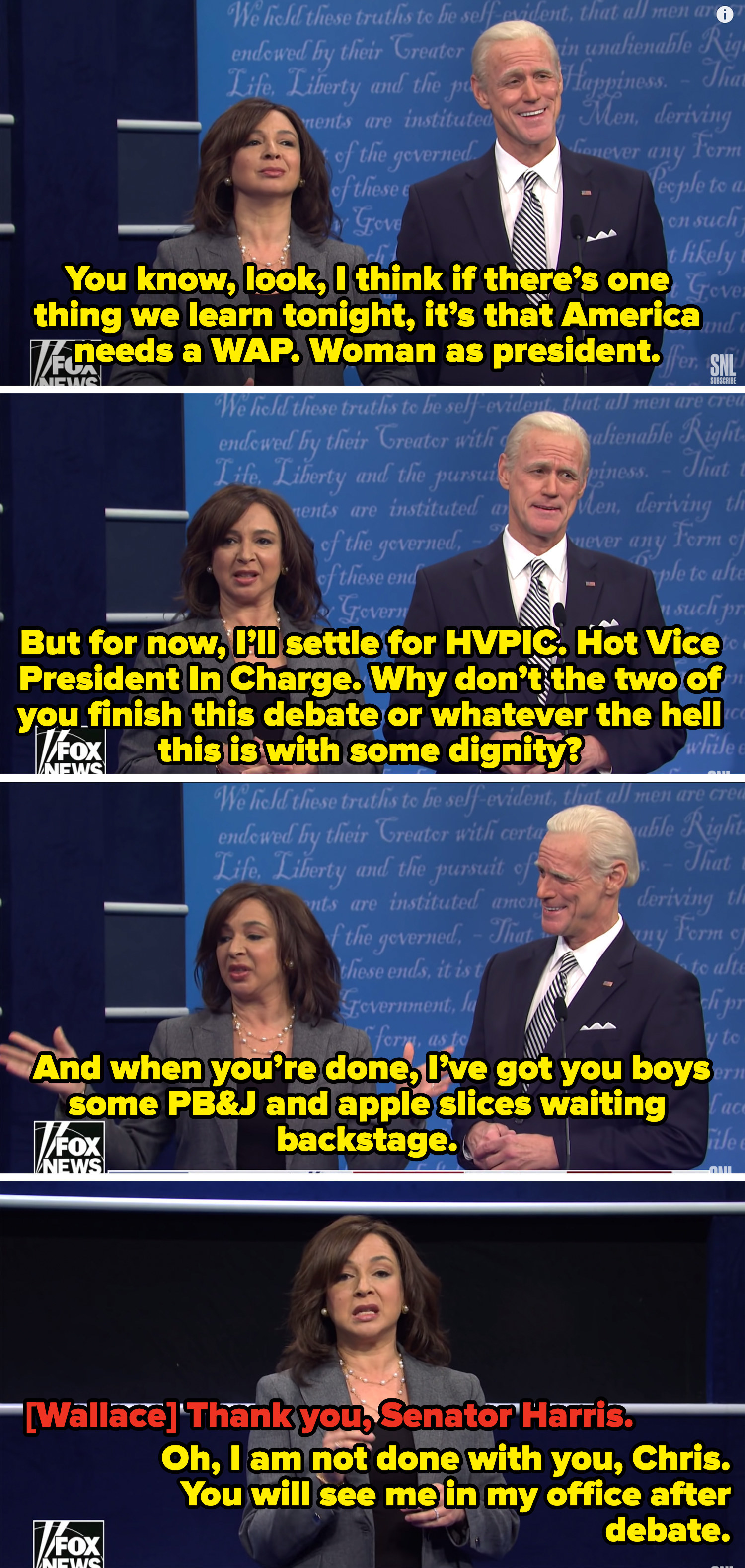 6.
In her most recent appearance, Maya made a cameo in Trump's town hall, where she called out the girl nodding "like a bobble head" in the background: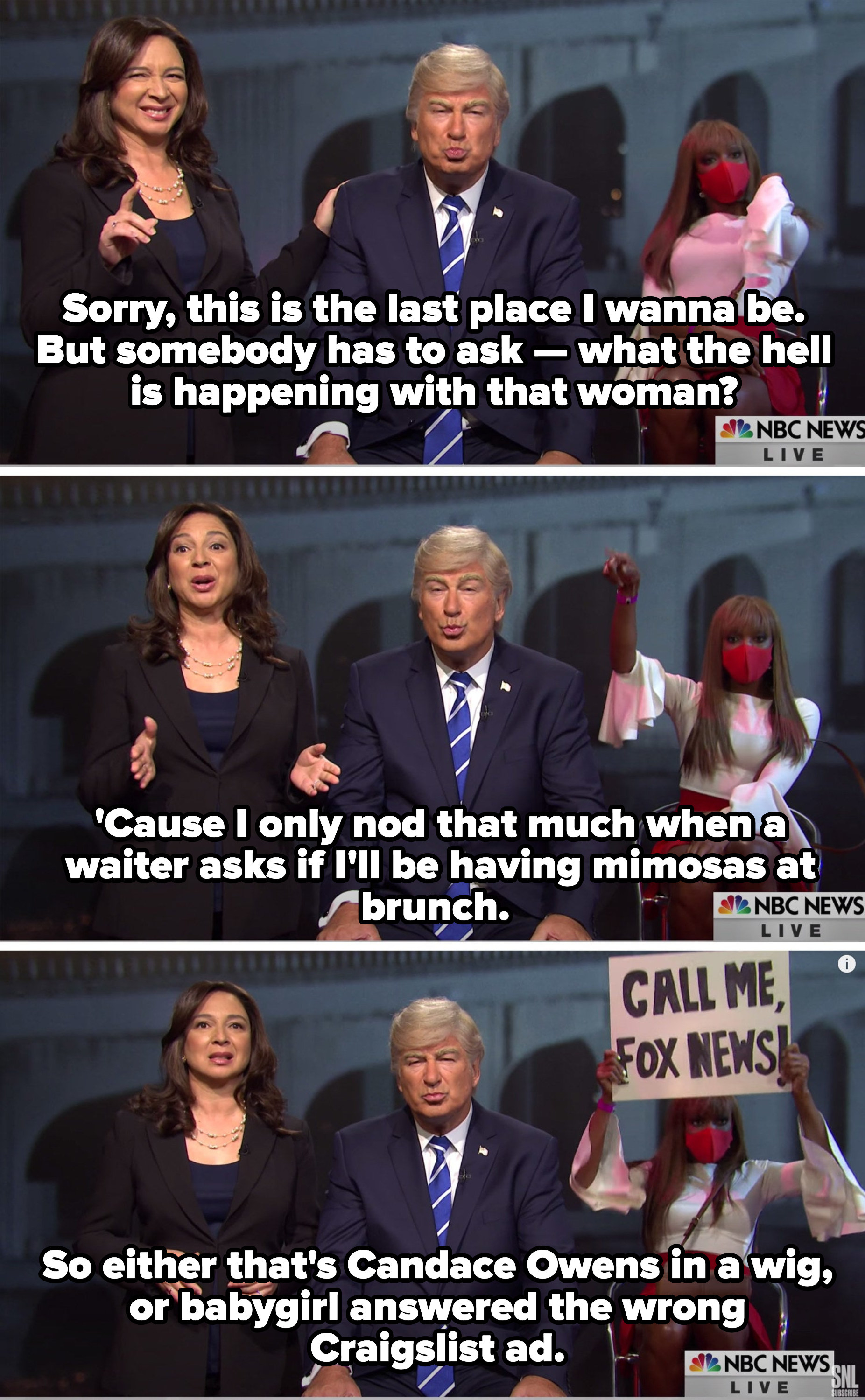 7.
Perhaps her best performance yet was in the vice presidential debate cold open, where she perfectly spoofed Harris's memeworthy reaction faces: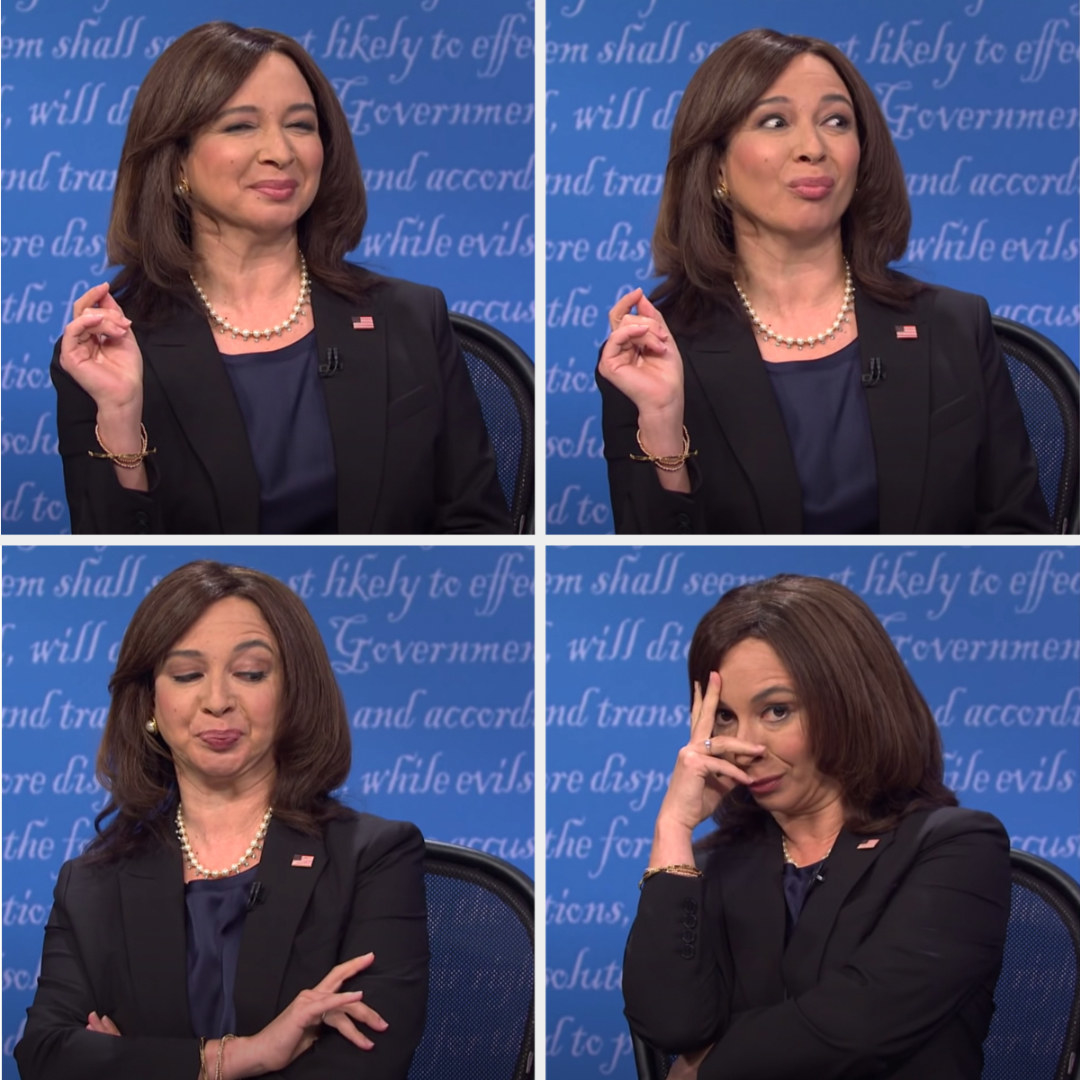 8.
She gave her take on Harris's iconic "I'm speaking" quote: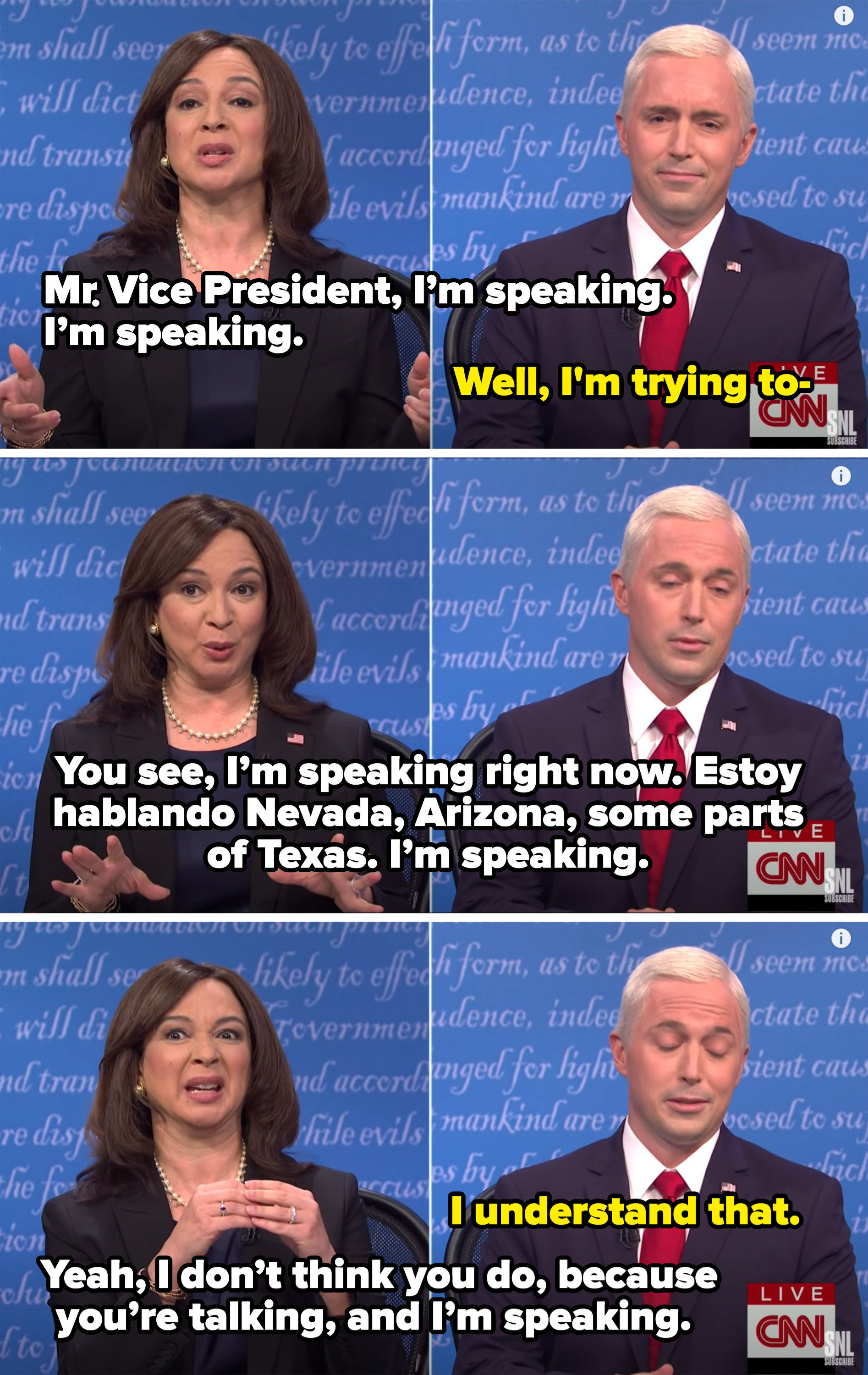 9.
In that same sketch, she went on to embody all of us while watching that fly chill out on Pence's head: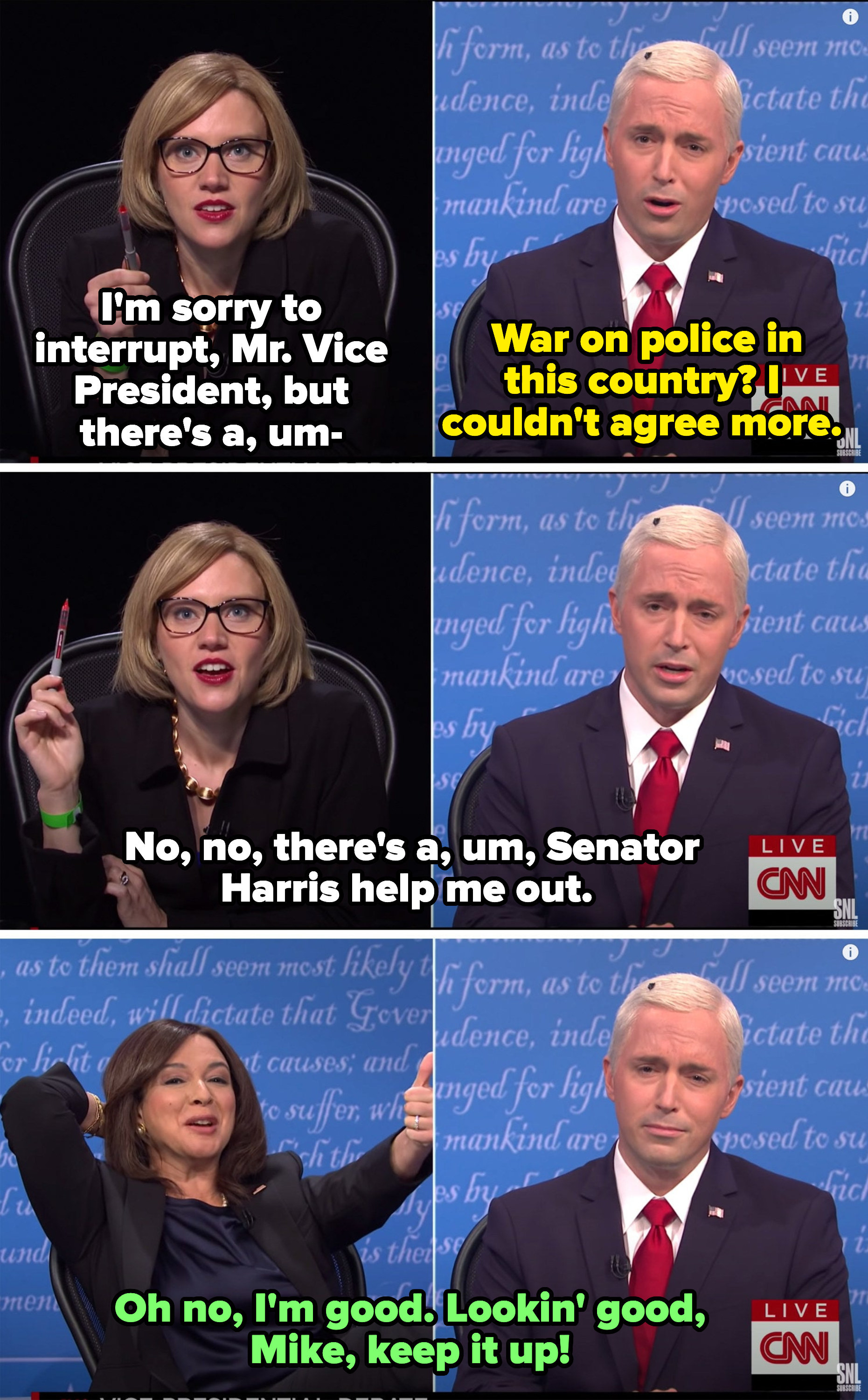 10.
And finally, she ended it the exact way we all wish the IRL debate had ended: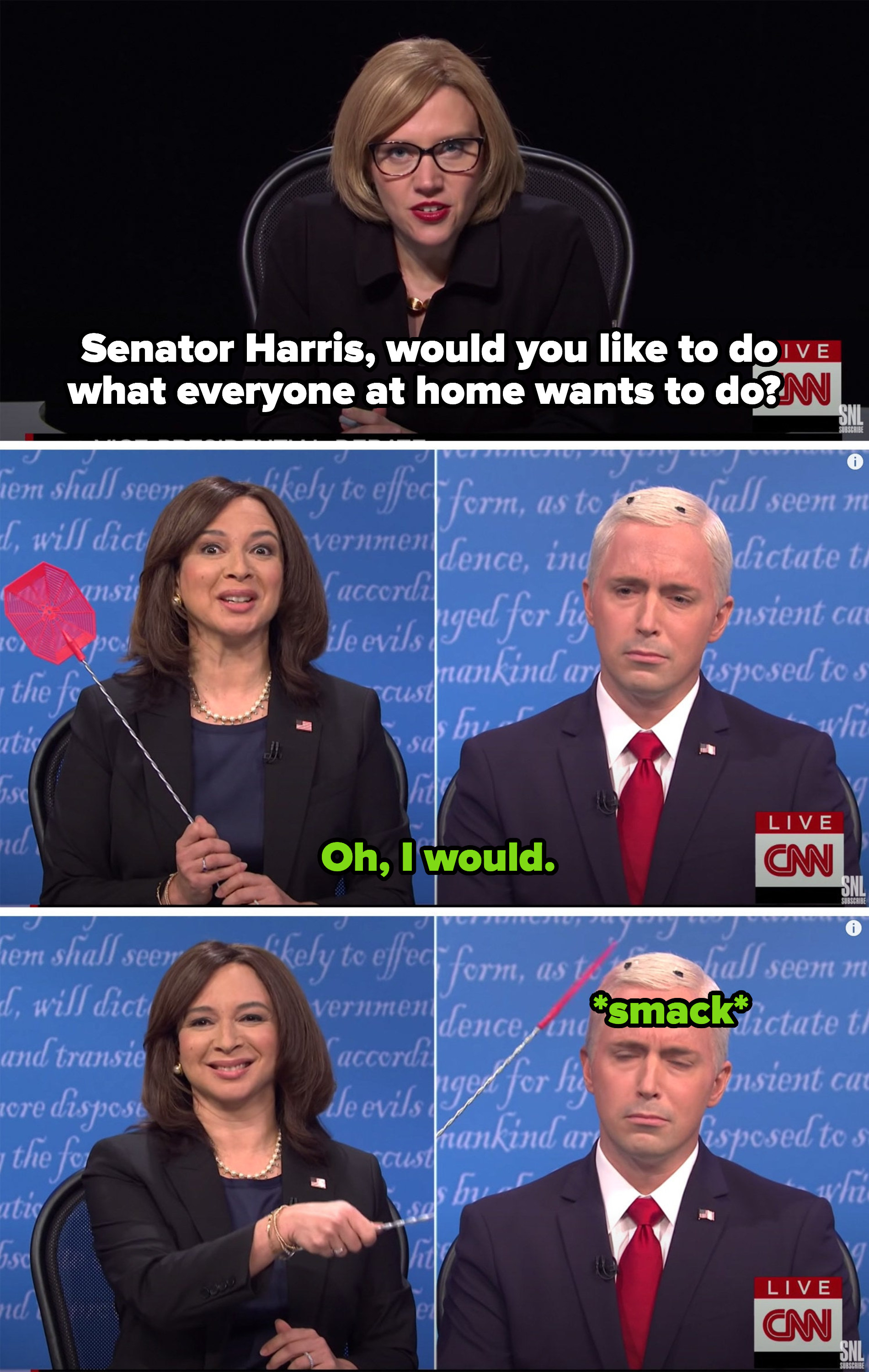 Here's to hoping for even more of Maya's perfect impressions in the future!