But while everyone was distracted with the idea of what Peter Kavinsky might have up his sleeve for Lara Jean on Valentine's Day, they might've missed a familiar face in the background. Doesn't that girl look a lot like Maddie Ziegler??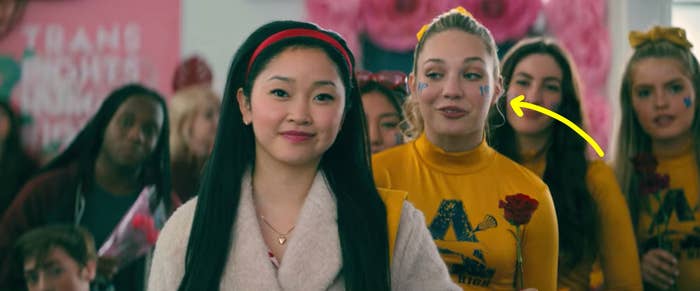 Well, it turns out it really is Maddie!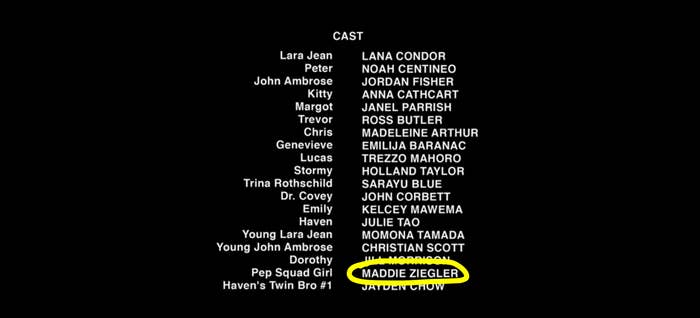 Maddie made a cameo as a cheerleader toward the beginning of the movie, during the a cappella rendition of Billie Eilish's song "Ocean Eyes" in the cafeteria.
She also showed up again later in the movie, doing a killer aerial and a leap as the lacrosse team was getting ready to board the bus for an away game.
You might remember Maddie from Dance Moms, where she was undeniably Abby's favorite and was famous for the dramatic ~Maddie face~ she always made while dancing.
You might also recognize her as the girl from Sia's music videos like "Chandelier," "Elastic Heart," and "Cheap Thrills."
It's so cool to see she's still killin' it with her dance moves! Here's to hoping for another Maddie cameo in TATBILB 3!