Fellow Bleachers fans, the wait is finally over! This afternoon, the band released two highly anticipated new tracks off its unannounced third LP, which is set to be released in 2021.
We also got some BTS details about the inspiration behind these two new songs straight from Jack Antonoff, whom you might also recognize as the much-loved producer of and cowriter with some of music's biggest stars, like Taylor Swift, Lorde, and Lana Del Rey.
The second new song, "Chinatown," features fellow New Jerseyan Bruce Springsteen. The two also filmed a music video for the track, which mixes the comfort and familiarity of a home movie with the contemplative nostalgia of looking back at it when you're all grown up. You can give the video, directed by Carlotta Kohl, a watch below:
Both new songs feature lines that Antonoff previously teased on Twitter, which undeniably left fans on the edge of their seats. There's this one from "45"...
...and this line from "Chinatown," too:
Bleachers' two new releases are just as refreshingly honest and heartfelt as the rest of their discography. The songs draw inspiration from Antonoff's upbringing, with "Chinatown" in particular starting in New York City and making its way back to his home state of New Jersey.
Also, Antonoff explained that both "45" and "Chinatown" are tales of self-reflection from different perspectives.
Antonoff said it was "the honor of a lifetime" to work with Springsteen. "He is the artist who showed me that the sound of the place I am from has value and that there is a spirit here that needs to be taken all over the world."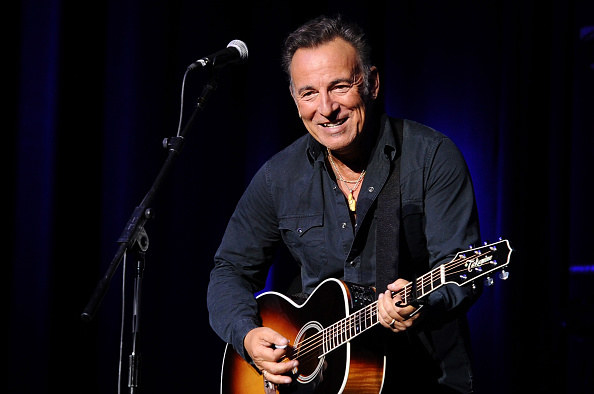 Well, who else cannot wait until the whole album is released?? Here's to listening to these songs over and over and over until then!