Whether you know him as the actor who plays Elvis in Baz Luhrmann's 2022 film, Elvis, or — like me — as the school hottie in every late-2000s children's TV show, this is Austin Butler.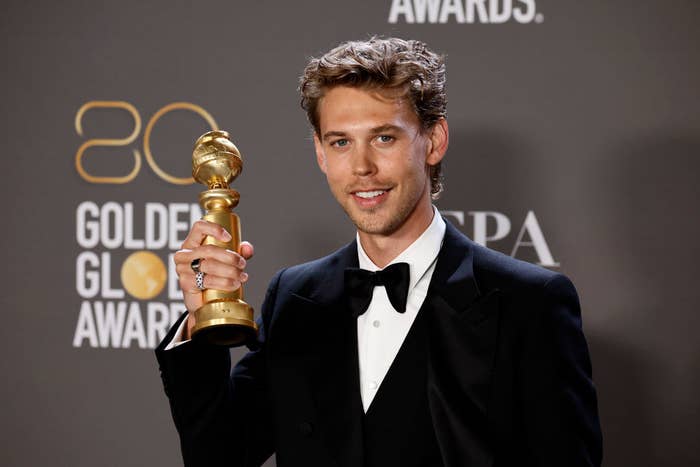 Recently, a TikTok showing photos of Austin's ex-girlfriend Vanessa Hudgens and current girlfriend Kaia Gerber meeting for the first time went viral. Now, you might be wondering why such a seemingly innocent and, tbh, random interaction would garner such a reaction. Well, allow me to give you some backstory...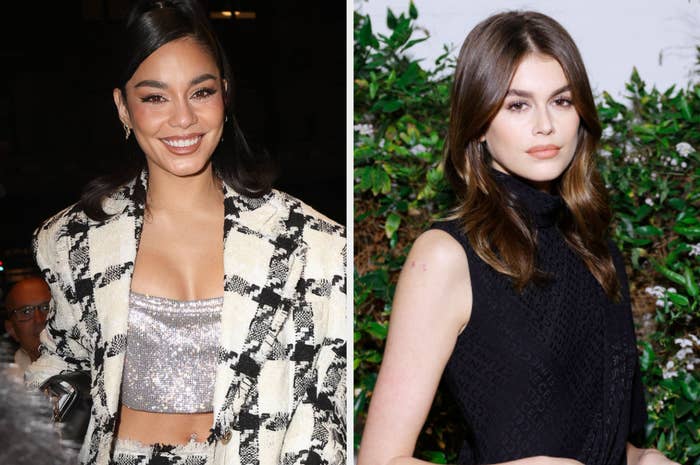 Austin and Vanessa met on the set of High School Musical and started dating a couple of years later, in 2011. They were together for eight years and reportedly called it quits in early 2020.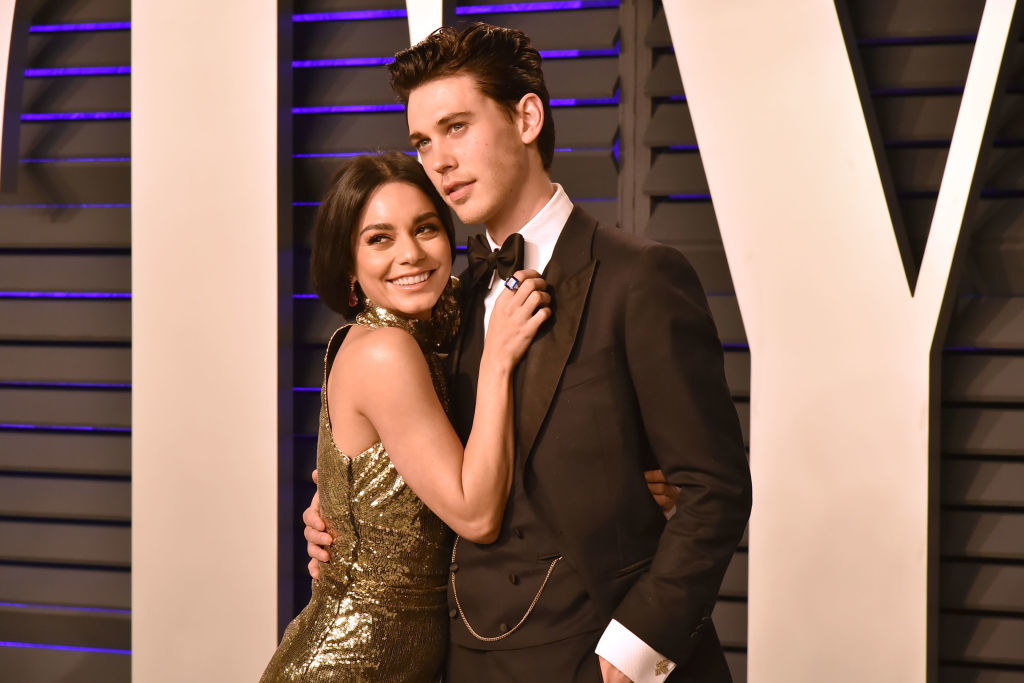 In late 2021, Austin and Kaia began sparking dating rumors before making things official at the 2022 Met Gala.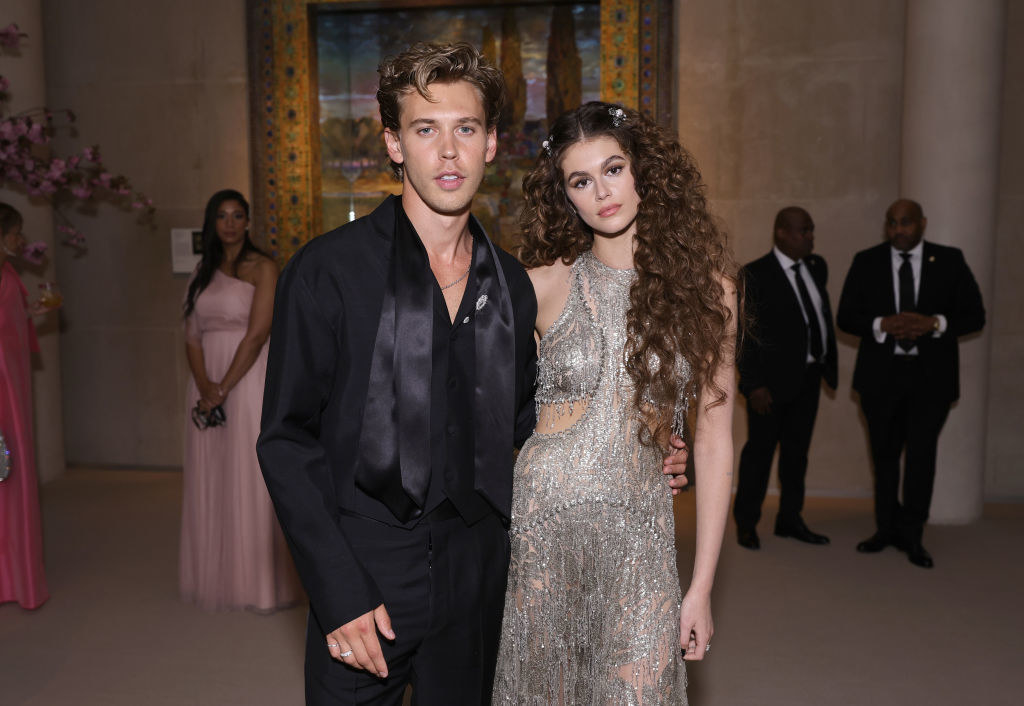 Austin and Kaia have a 10-year age gap: He is 31 and she is 21. In that viral TikTok, some old pictures from the High School Musical 2 red carpet were unearthed, and...well...nothing illustrates just how big their age gap is better than these photos.
Pictured below is Austin's ex-girlfriend Vanessa — who was 19 at the time — meeting his now-girlfriend Kaia, who was just 6 years old.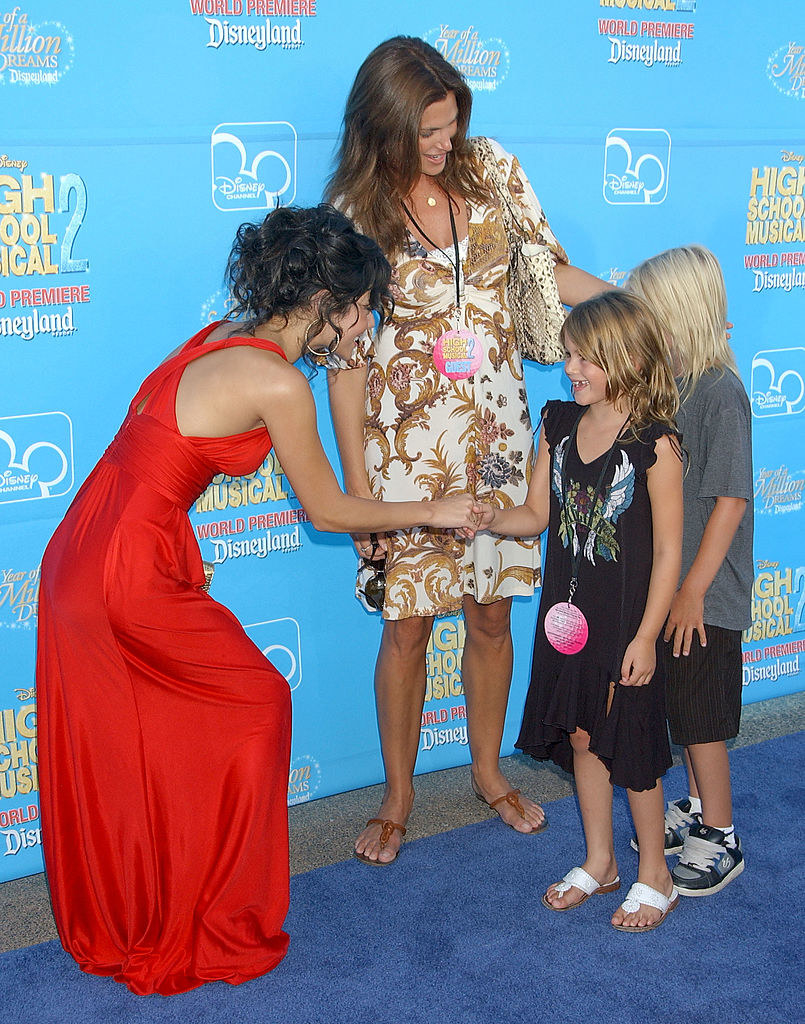 Like, let's take a moment to process this. Kaia — a literal child — who was probably as obsessed with Vanessa singing Breaking Free as I was in 2007, is being brought out to meet Vanessa by her MOM — who, of course, is Cindy Crawford — because she's too young to be there alone!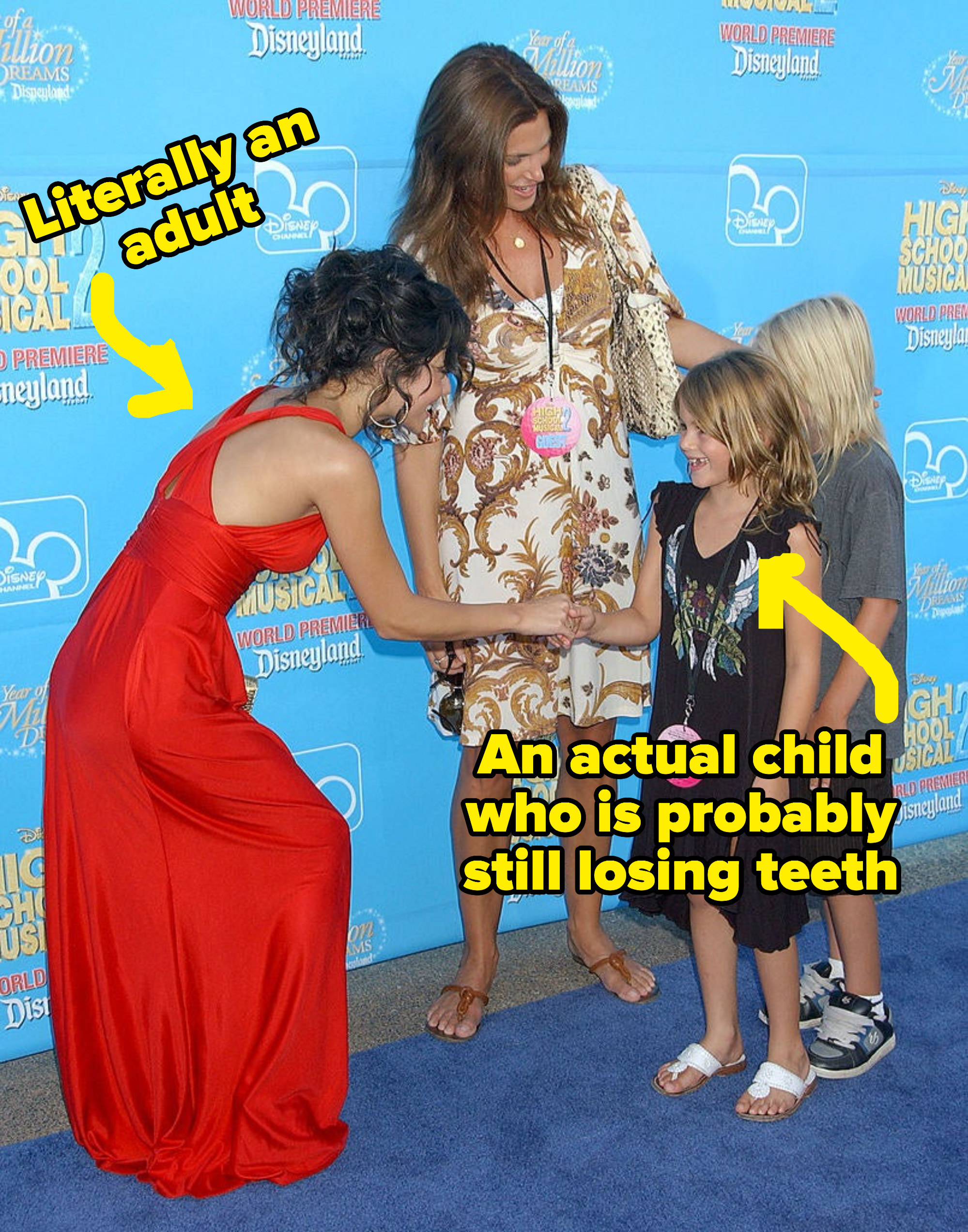 Here's another view of them together so you can really soak in the fact that Kaia is currently just two years older than Vanessa was in these photos.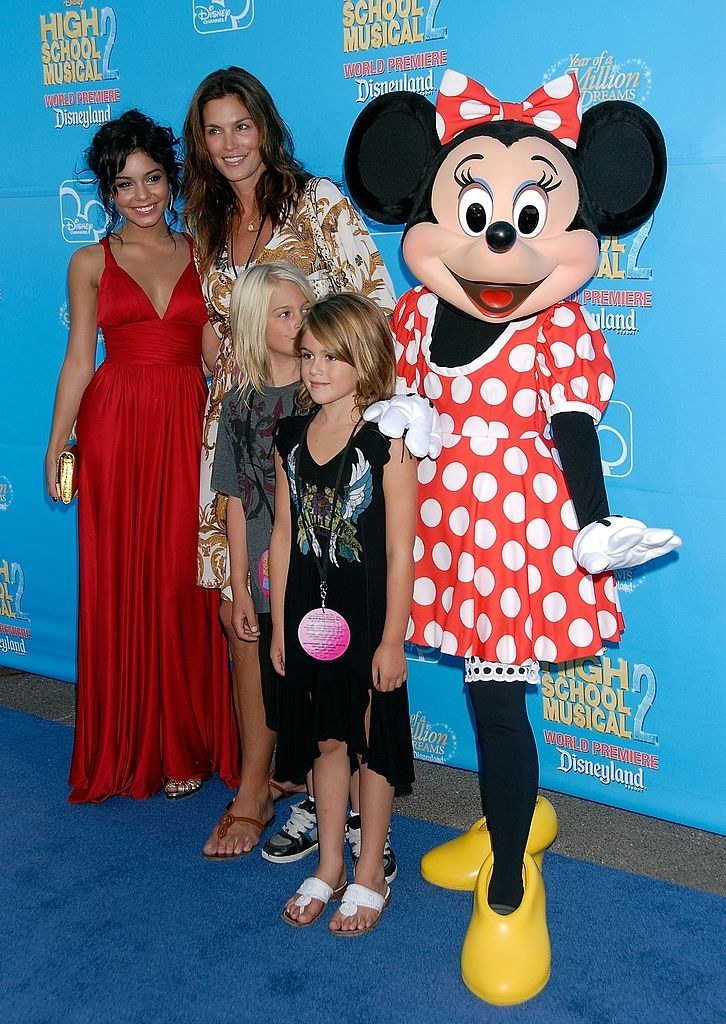 Listen, I am not joking when I say my jaw dropped when I first saw this video. And given the comments on it, it seems like I'm not alone in that.