1.
Take a Sharpie to a plain white tee and you get a 404 Error.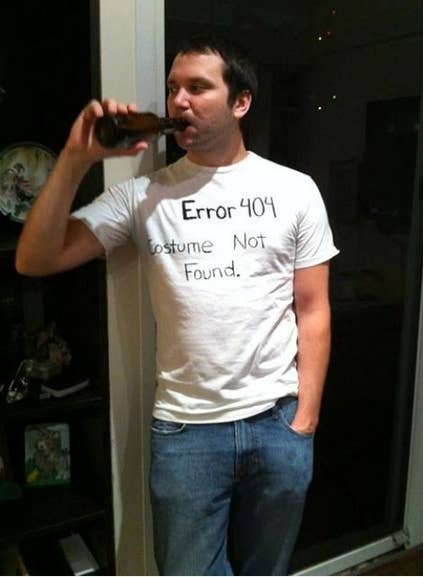 2.
Affix clothing and dryer sheets to yourself to personify static cling.
3.
A plaid shirt and rugged stubble can help you identify as a Brawny man.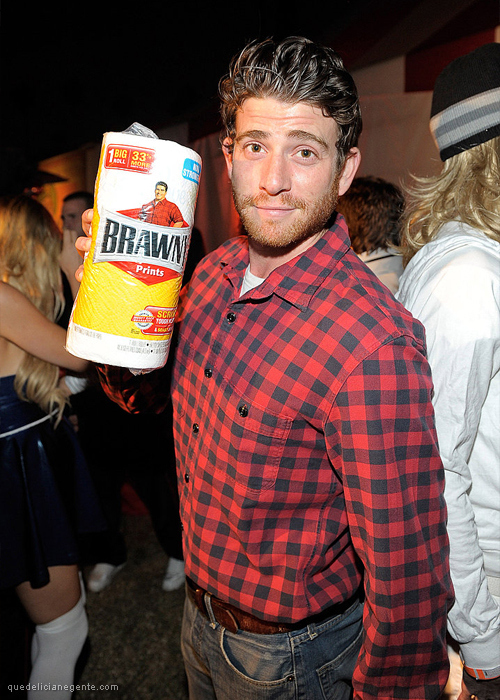 4.
Buddy up with a thinner doppelganger and go as a before-and-after weight loss ad.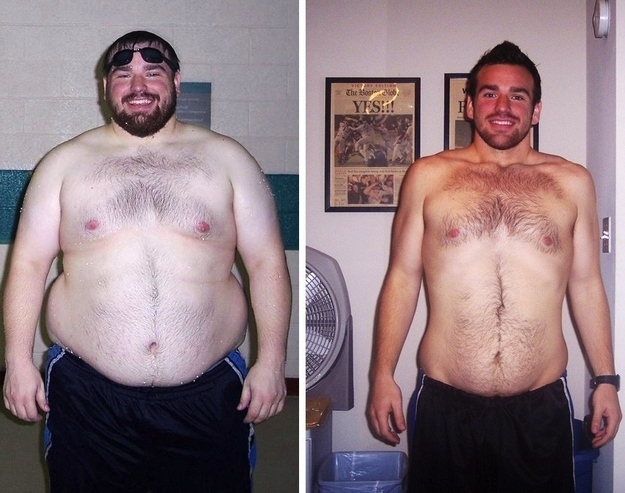 5.
Ping-Pong balls and a baggy sweater can instantly transform your child into a hideous* monster.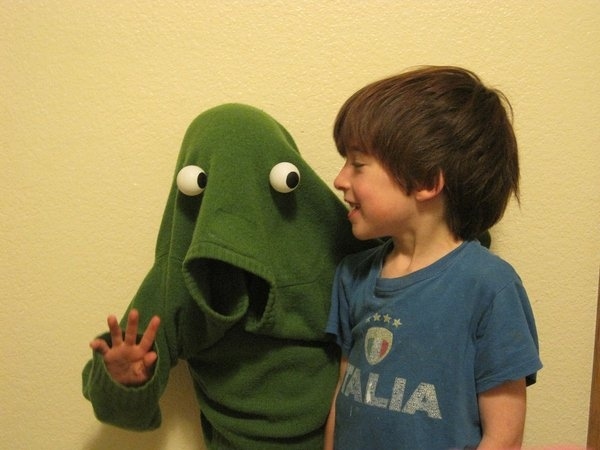 6.
A light blue placard against a navy background makes a Photoshop costume for the lazy.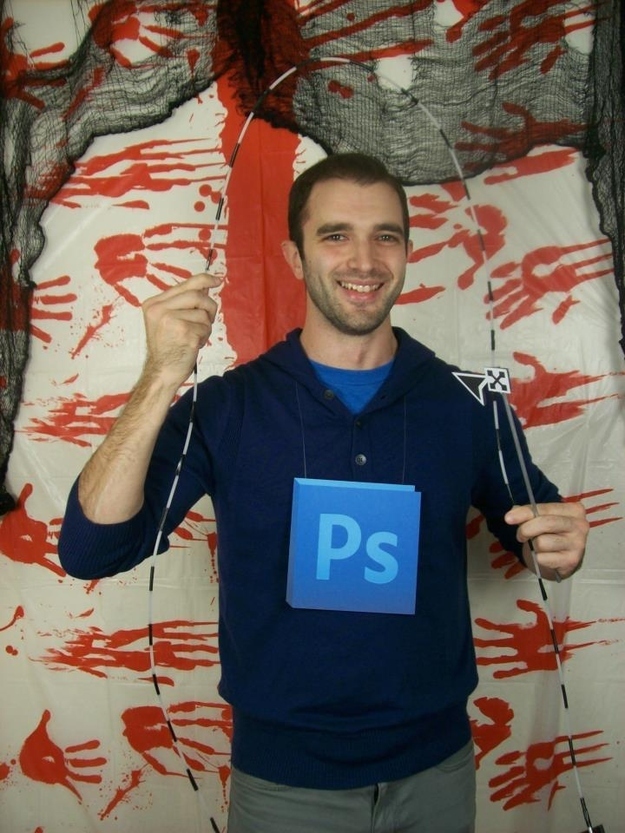 7.
Stick black dots on a red outfit and you, my friend, are now a ladybug.
8.
Add a fanny pack to literally any outfit you already have and you're instantly a tourist.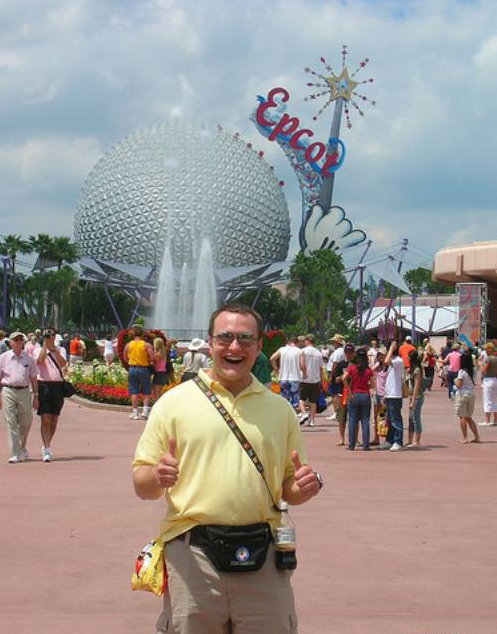 9.
Show of your dual appreciation for wordplay and slapstick with this pun.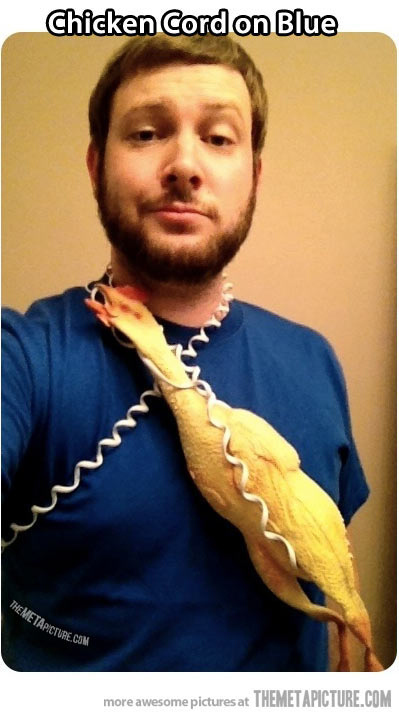 10.
All it takes to be bouncers are black suits, sunglasses, and a rope running between you.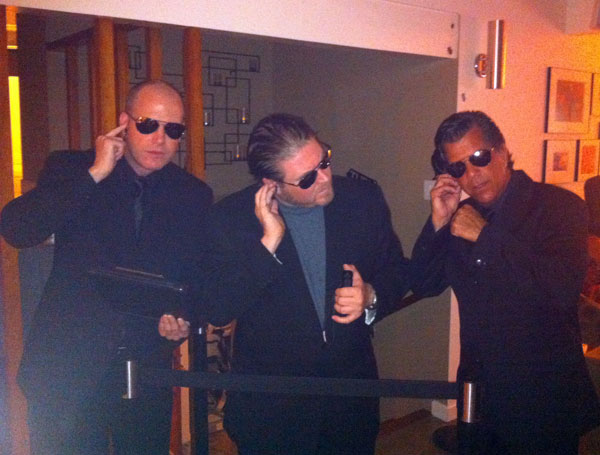 11.
Another great play on words: ceiling fan.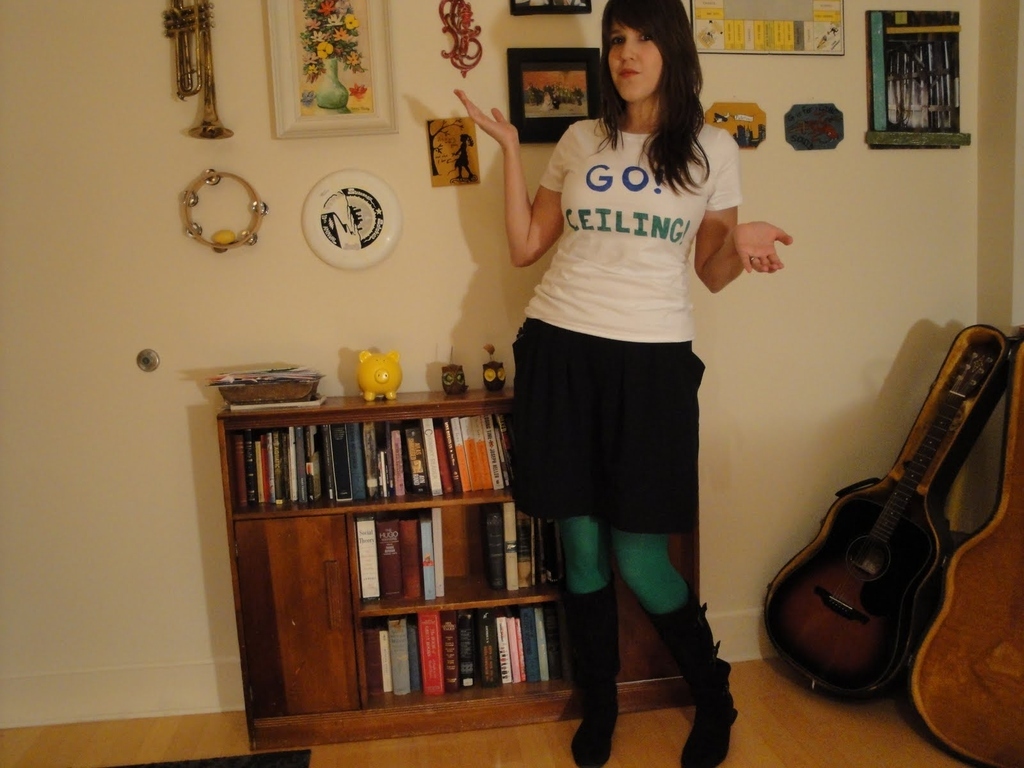 12.
Don a fake ponytail and wear an unbuttoned flannel shirt — you're Billy Ray Cyrus (which is so much more subversive than Miley).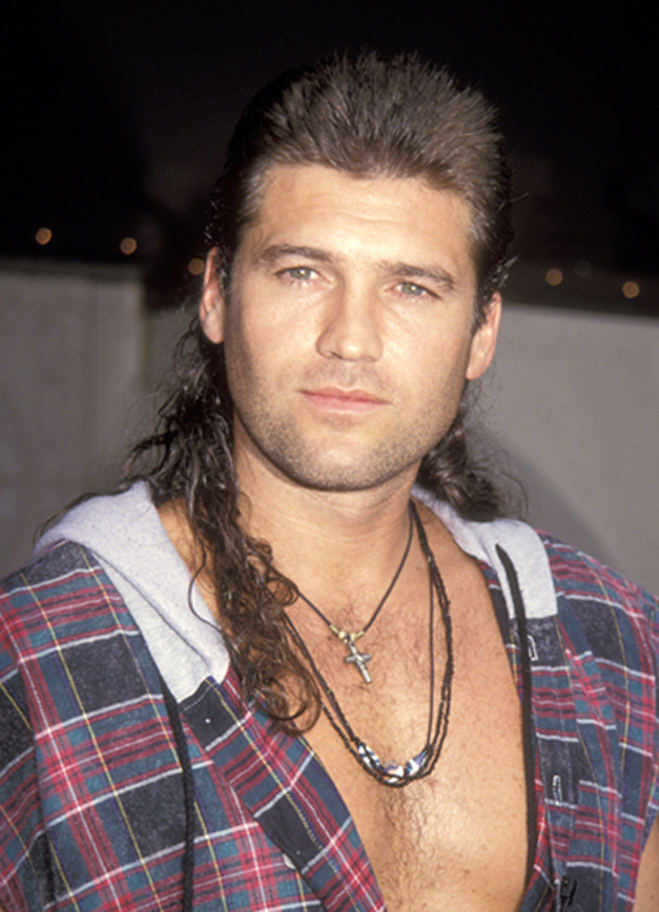 13.
Channel Jane Goodall in head-to-toe khaki and a stuffed chimpanzee.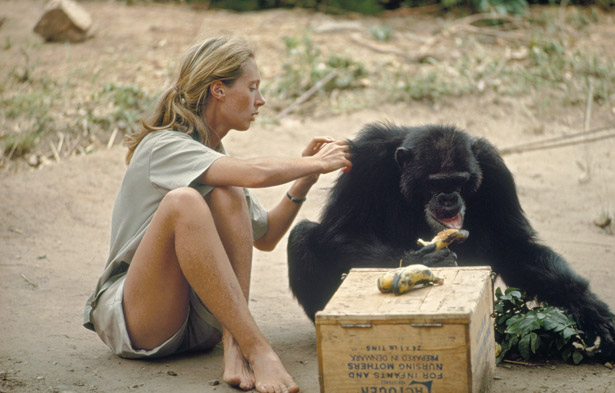 14.
Wednesday Addams made easy with a black button-down tucked into a black skirt. Add braids and make use of your bitchy resting face.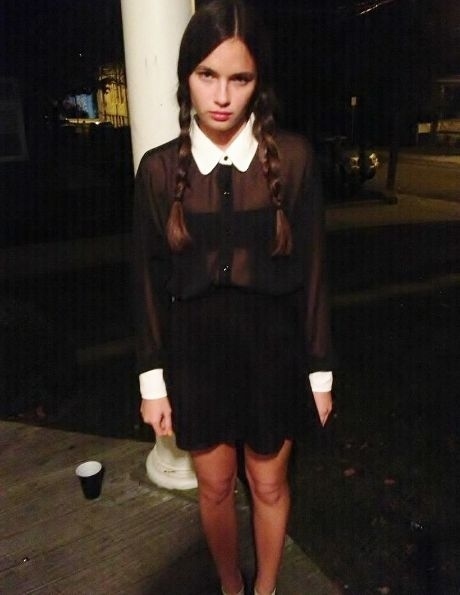 15.
Don an oversize suit jacket and menswear-inspired pants for a look worthy of Elaine Benes.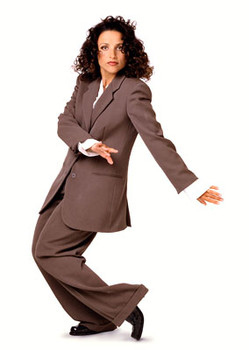 16.
Take your basic cat costume one step further with a nod to a musical legend.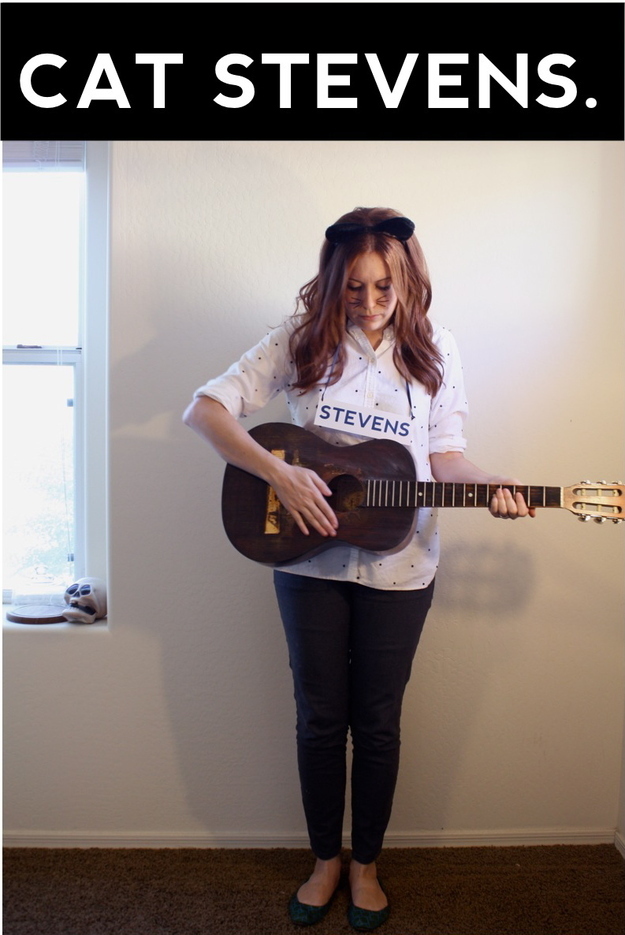 17.
Let everyone know you'd rather be at home with a "night in" costume.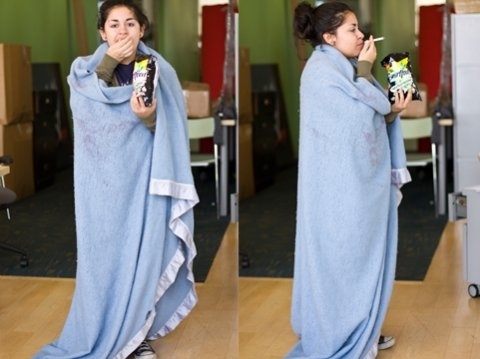 18.
You don't need a hazmat suit to be Walter White.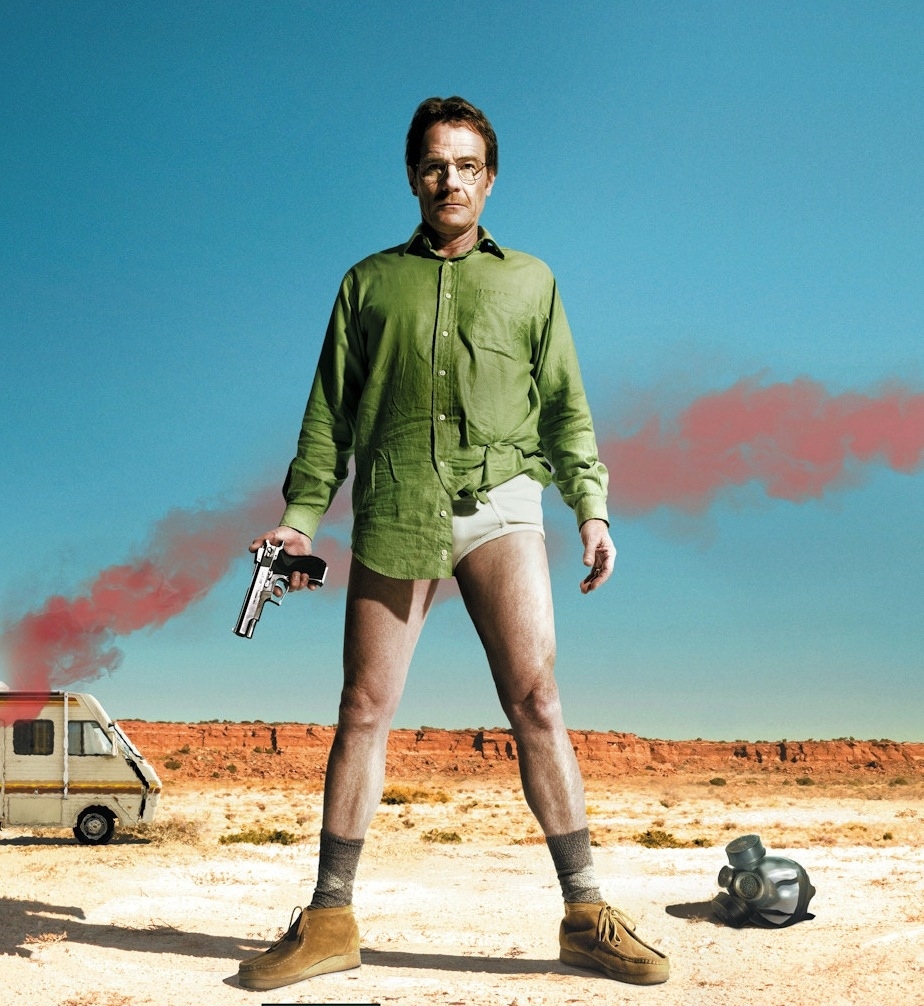 19.
An extra-large shirt and a frenemy make a costume moms everywhere will love.
20.
A little construction paper and elementary drawing skills go a long way in an Operation costume.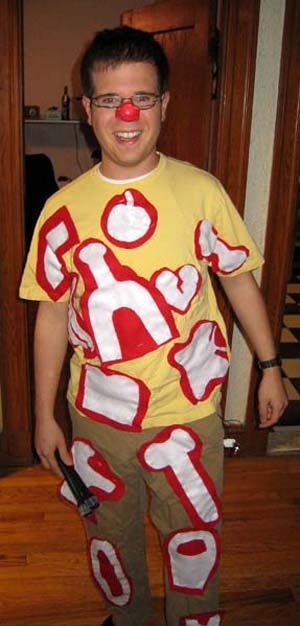 21.
Household products and numbered sweaters make an easy Supermarket Sweep costume.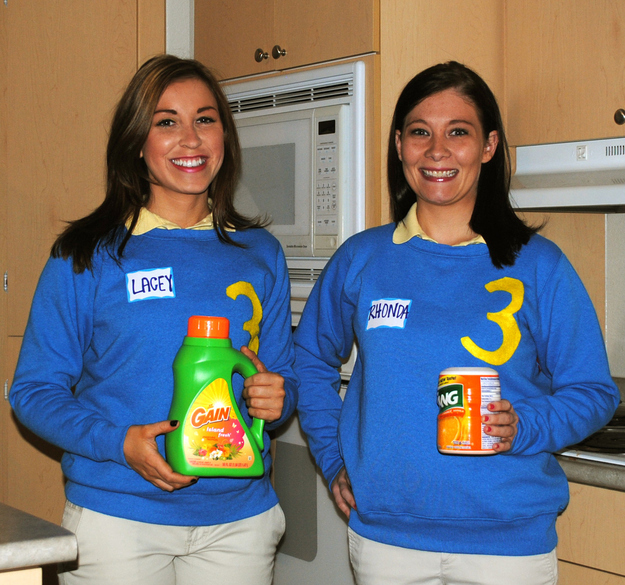 22.
A black top, white bottoms, backward cap, bandana, and a bouquet make you a Banksy piece.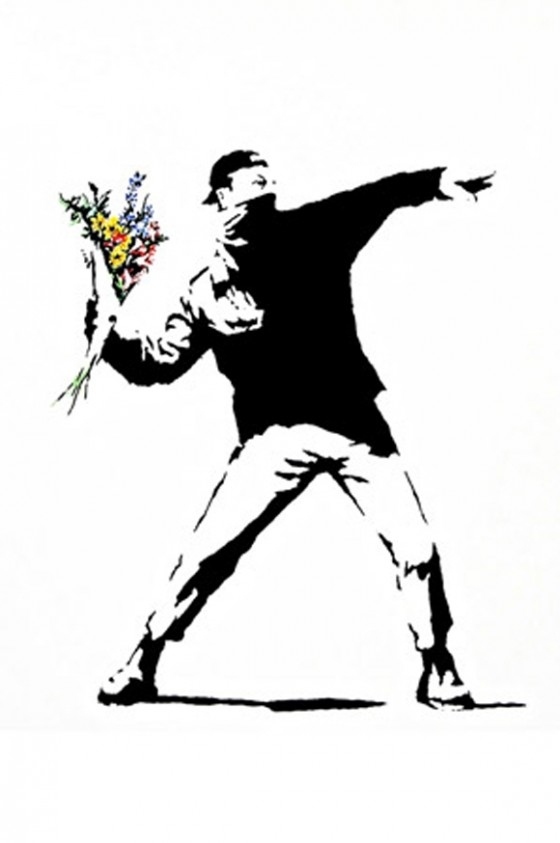 23.
Put that vintage leather jacket you're too nervous to wear to good use and release your inner Fonz.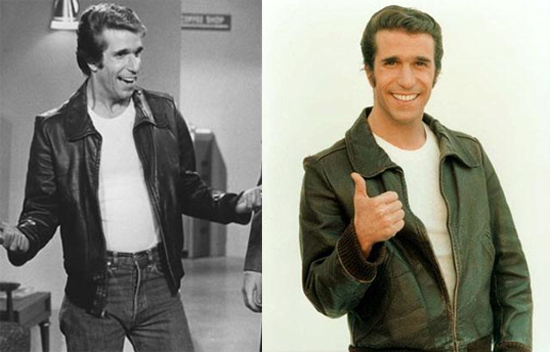 24.
Wear a nondescript outfit and carry a puppet. You're a puppeteer now.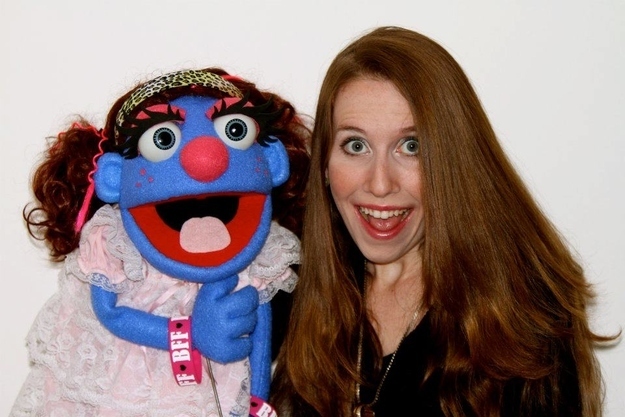 25.
All you need is a sign to be an out-of-work nudist.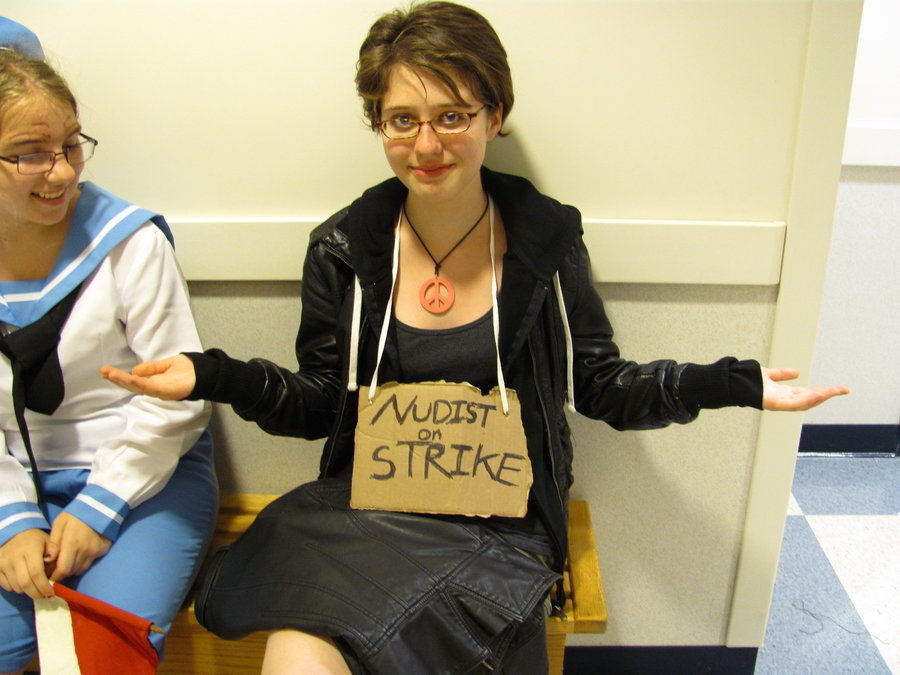 26.
A Snuggie and a football helmet turns you into Fantasy Football.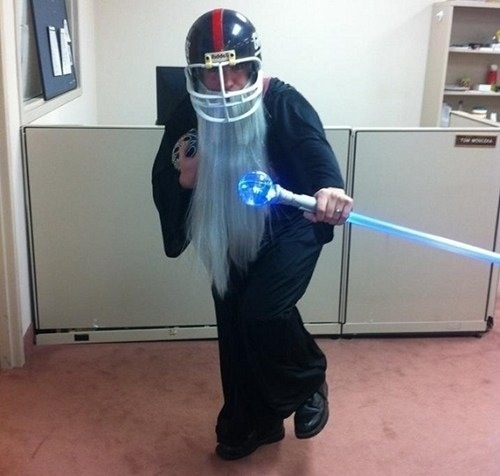 27.
A tank top with boob-circle cutouts turns you into Regina George.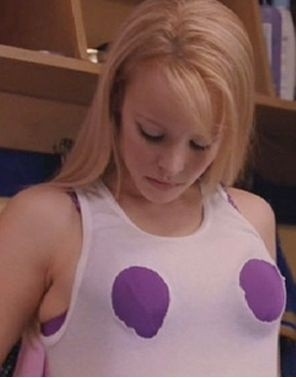 28.
Become a human stick figure with a monochromatic outfit and a contrasting tape color.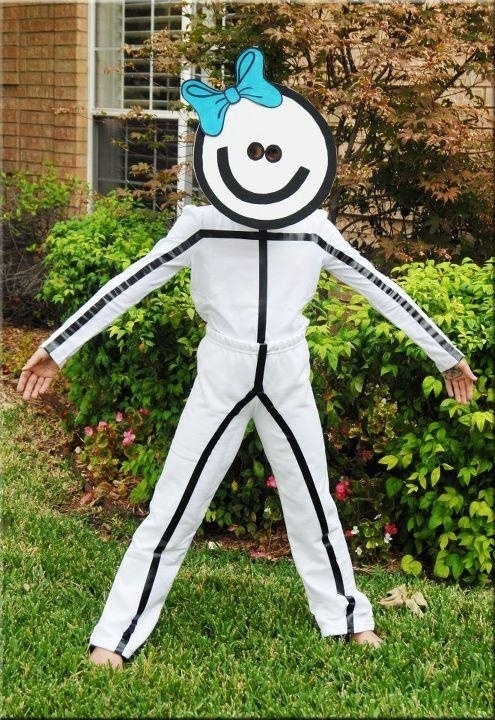 29.
If you really have nothing to wear, strip (nearly) bare and go as an underwear model.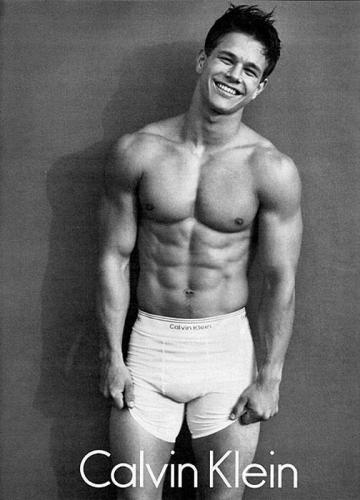 UPDATE
The Bill Cosby costume, formerly item #5 of this list, has been removed in light of recent publicized sexual assault and rape allegations against Cosby.