The Oscars are one of Hollywood's biggest nights of the year. There can be openings, or highly-anticipated premieres, but nothing beats the air of competition and fashion that the Academy Awards brings.
Actors are there for the official accolades, but they're very much about their fashion, too. Viewers at home (like me) are very into critiquing those looks.
In the nearly 100 years since the award show's debut, we've seen how styles have shifted and changed.
Let's take a look back at all the major moments in Academy Award fashion history.
1.
Janet Gaynor was the first Best Actress winner at the inaugural Academy Awards ceremony in 1930. The event wasn't televised or broadcast via radio.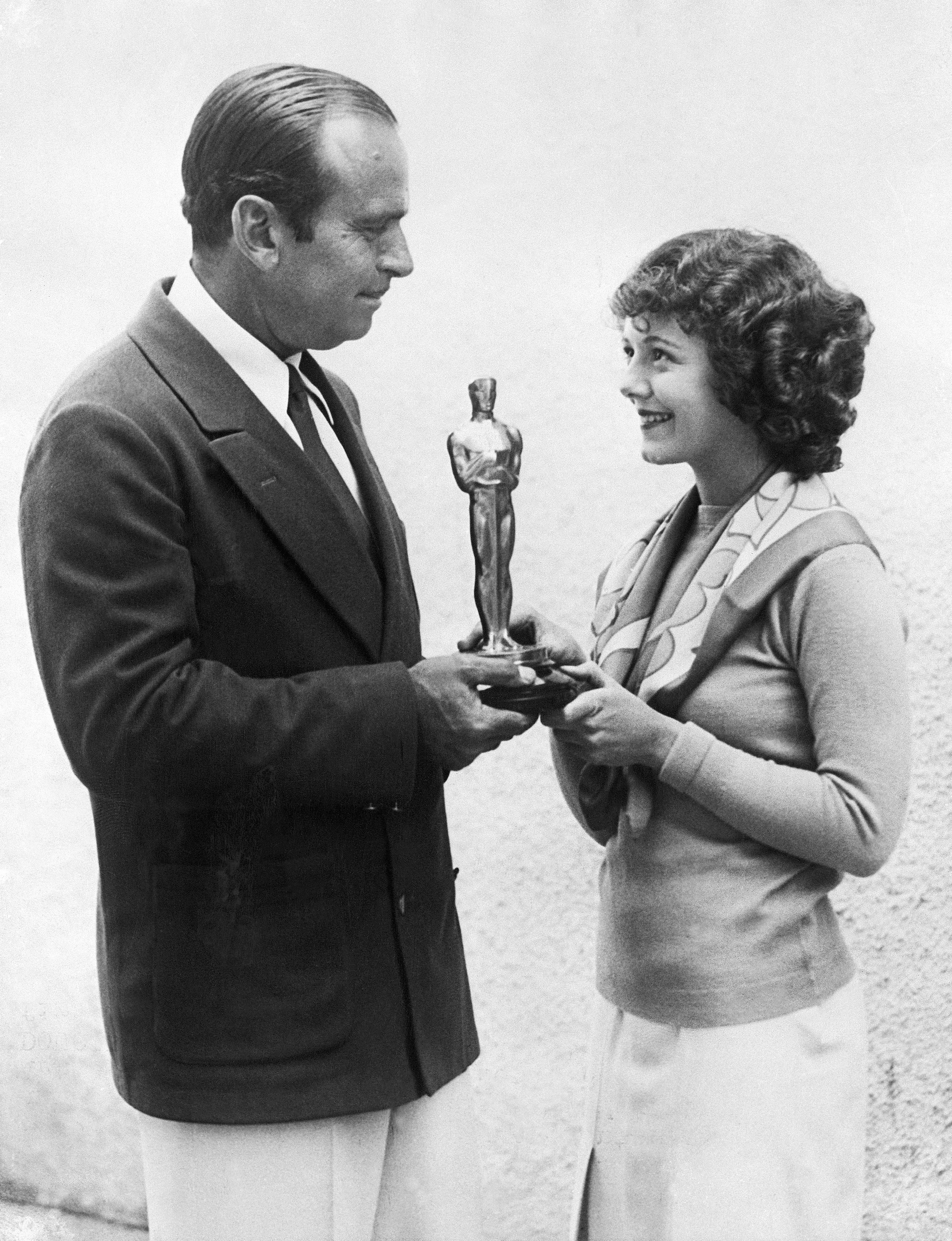 2.
The next year, things got more formal when Mary Pickford won her Best Actress Oscar for Coquette, which was also the first win for a sound feature.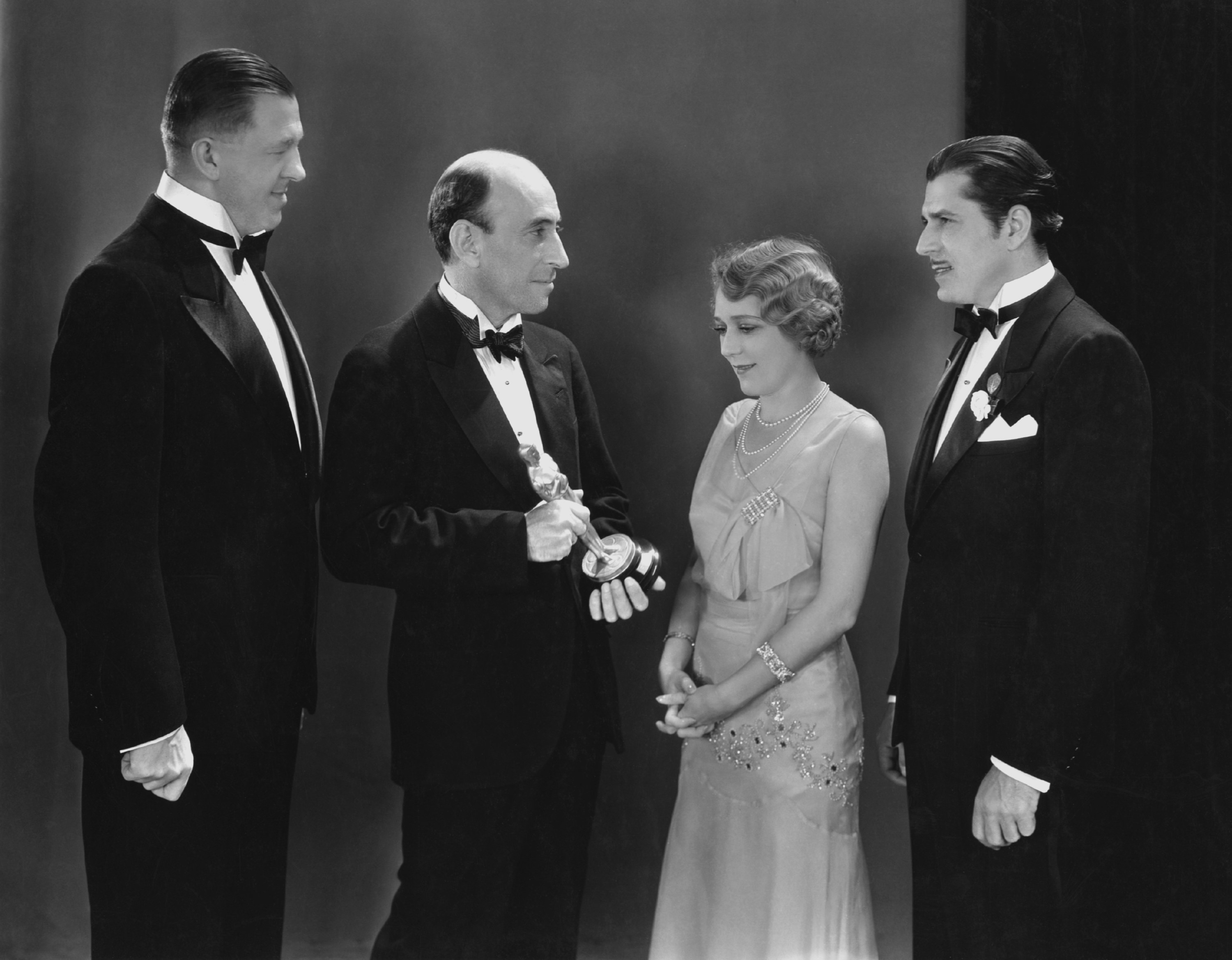 3.
There were two Academy Award ceremonies in 1930. The November 1930 Best Actress award went to Norma Shearer for The Divorcee.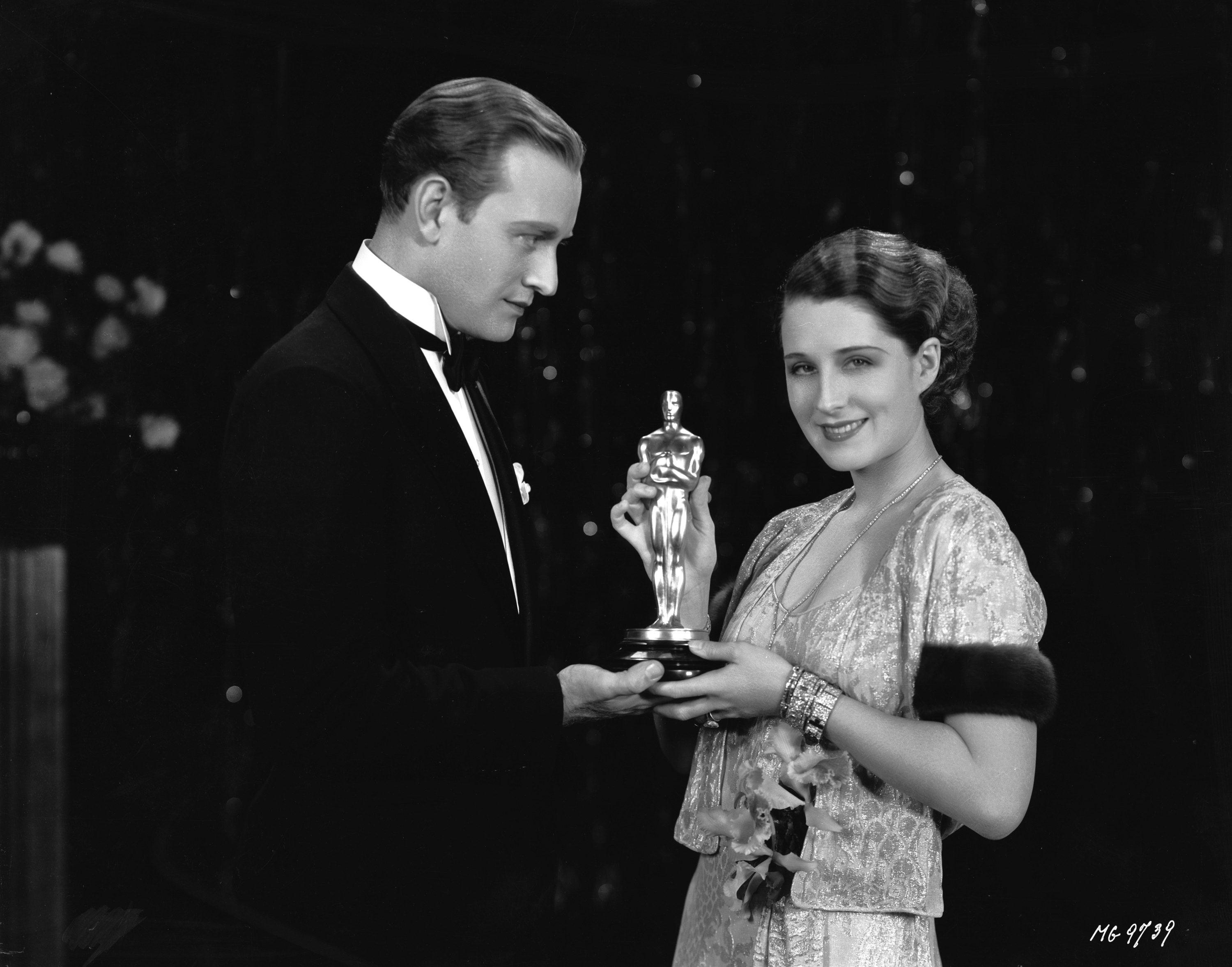 4.
If you're wondering about men's looks, the tux took the lead from the very beginning. Here's November 1930 Best Actor George Arliss accepting his award.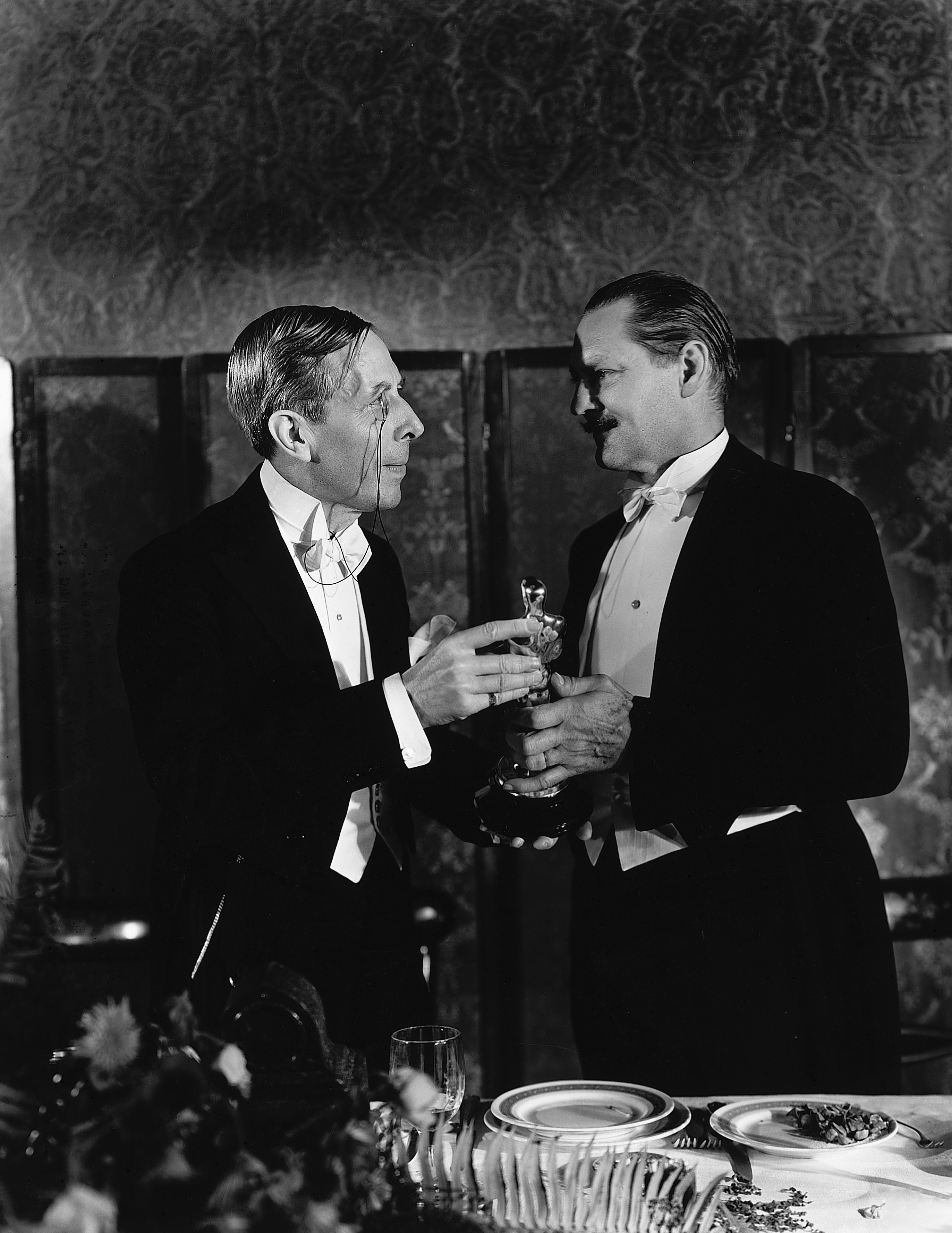 5.
Helen Hayes had an LBD moment when she accepted the Best Actress statue for her role in The Sin of Madelon Claudet in 1933.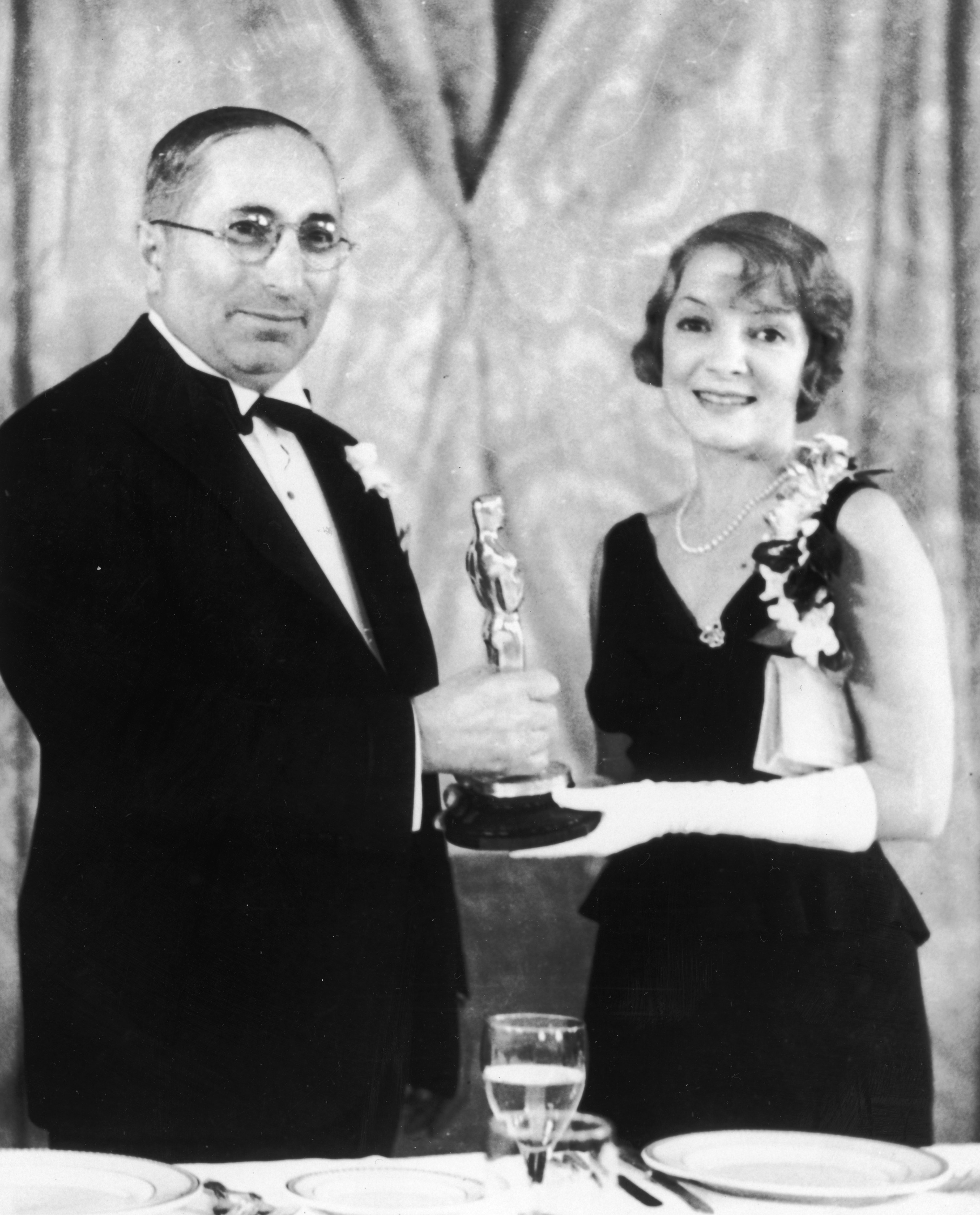 6.
French-born actress Claudette Colbert wore a smart suit when accepting Best Actress in 1935 for It Happened One Night.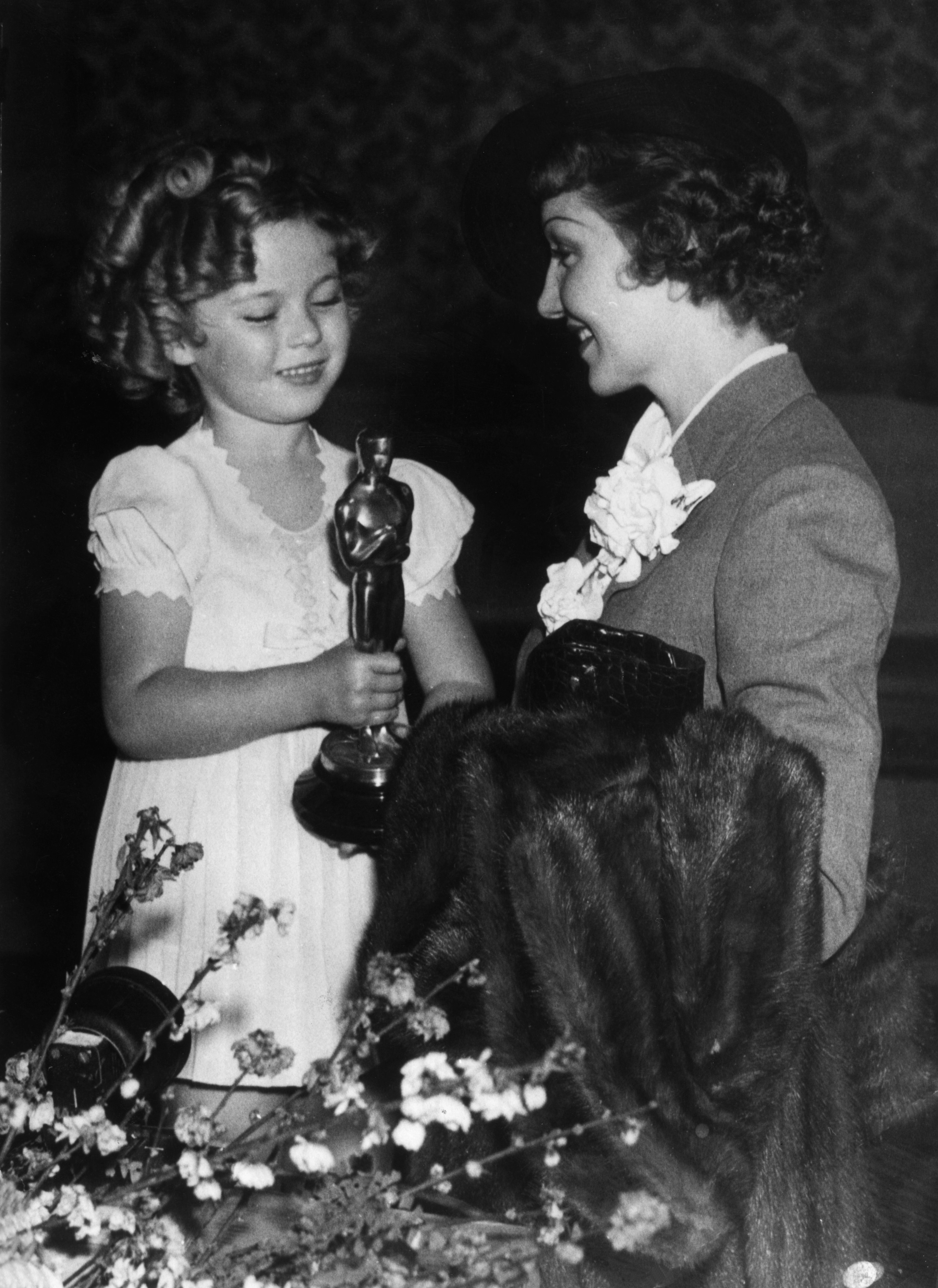 7.
Bette Davis wore something of a design by costume designer Orry-Kelly that she believed looked like a domestic uniform in 1936. It was in protest of her Warner Bros. contract she wanted to be released from.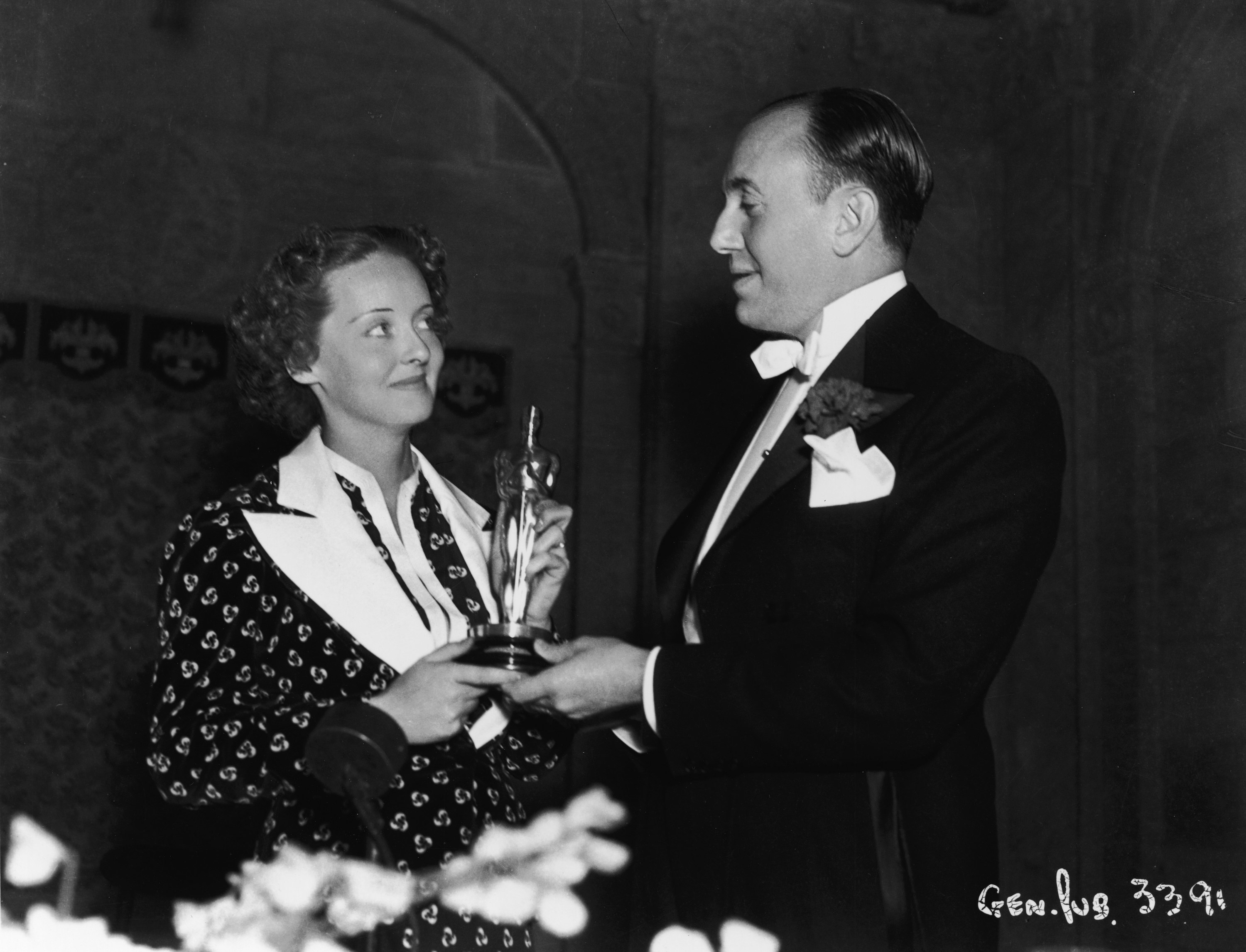 8.
There was another major Oscar moment when Vivien Leigh took home the Oscar for her role as Scarlett O'Hara in Gone with the Wind in 1940.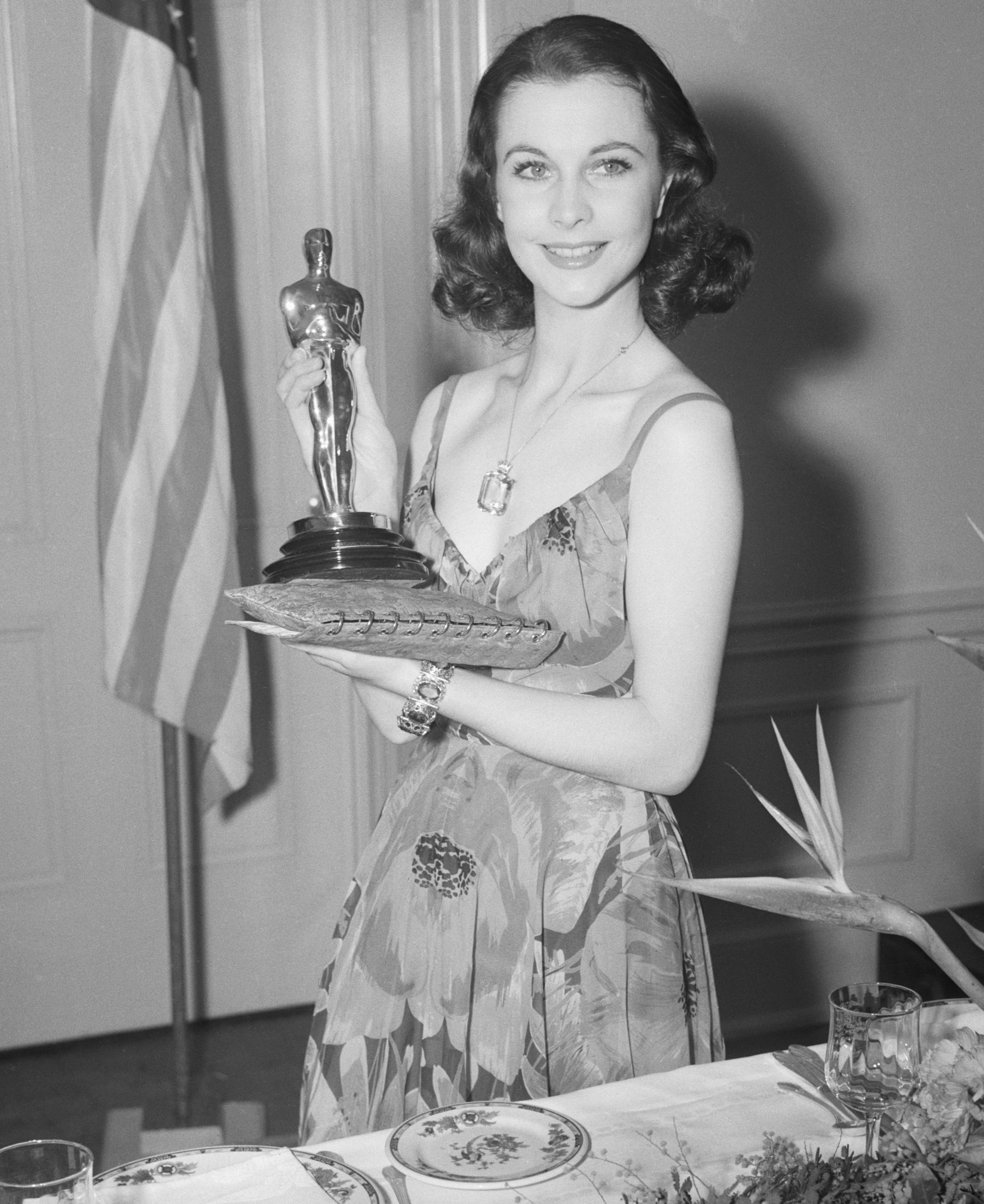 9.
Carmen Miranda, aka The Brazilian Bombshell, turned heads with a head wrap in 1941.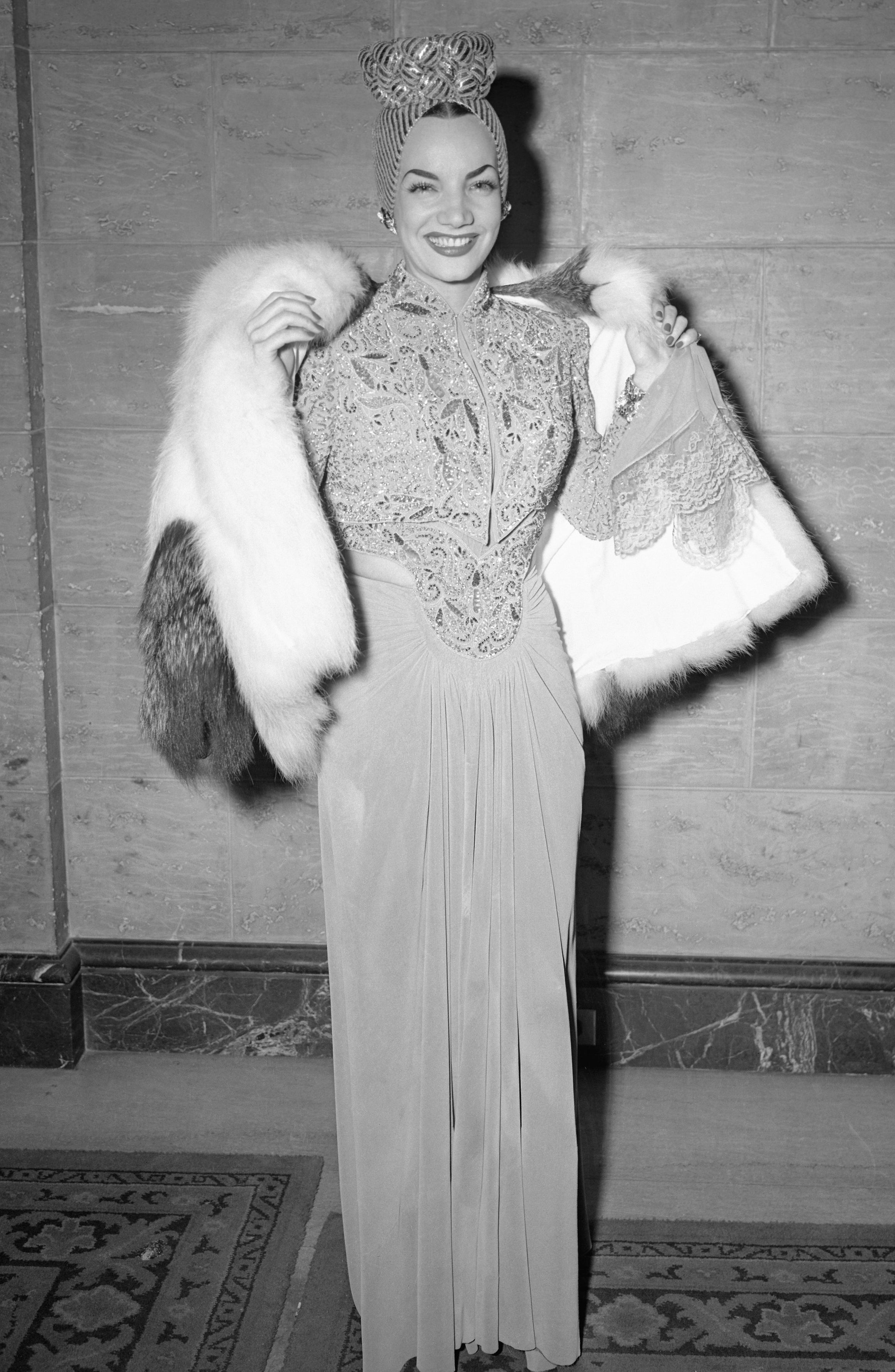 10.
Greer Garson showed how a war-time award look could be both classy and respectful at the 1943 ceremony.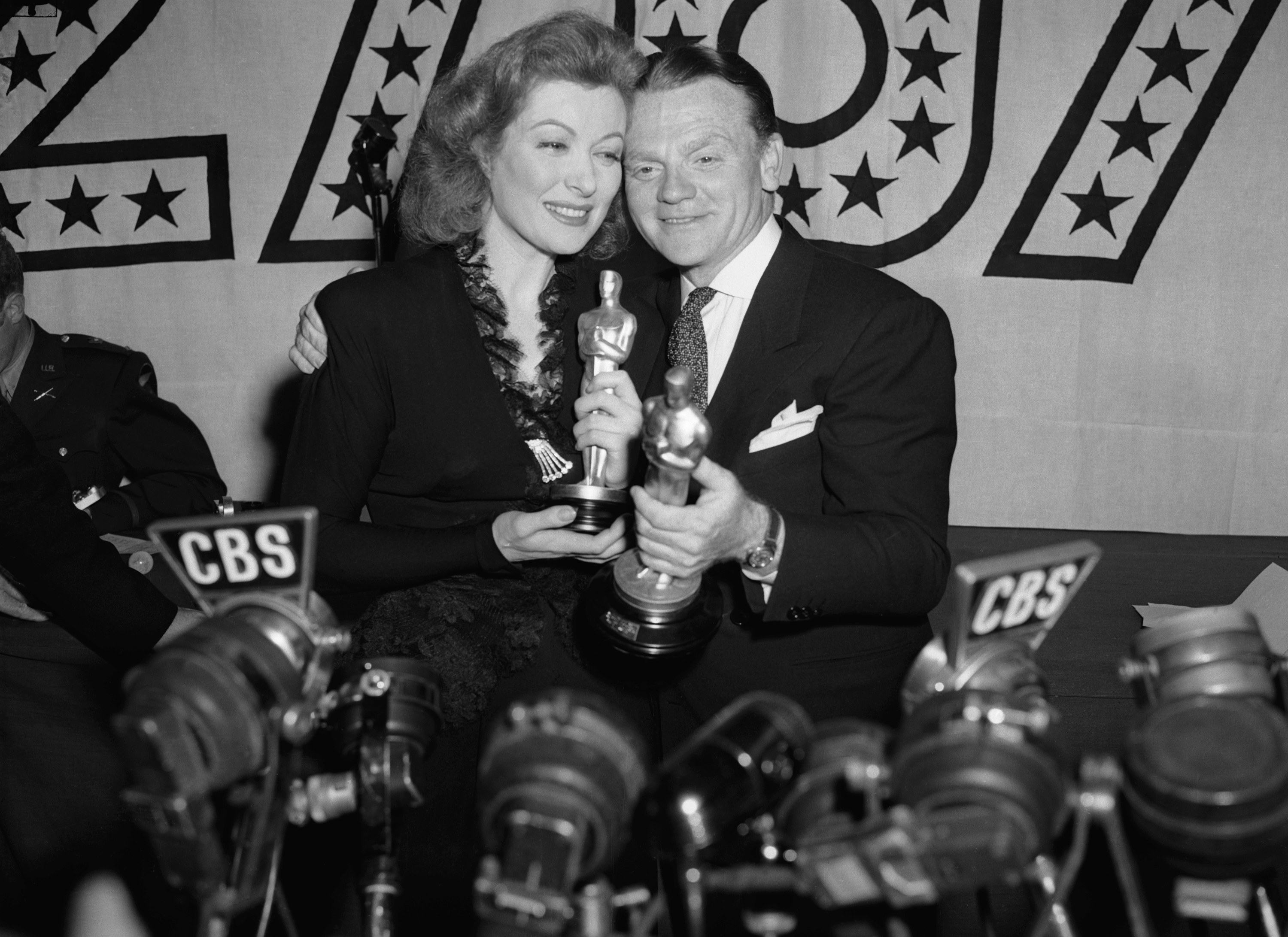 11.
Joan Crawford accepted her 1946 Best Actress award for Mildred Pierce in a nightgown, in bed, while battling the flu.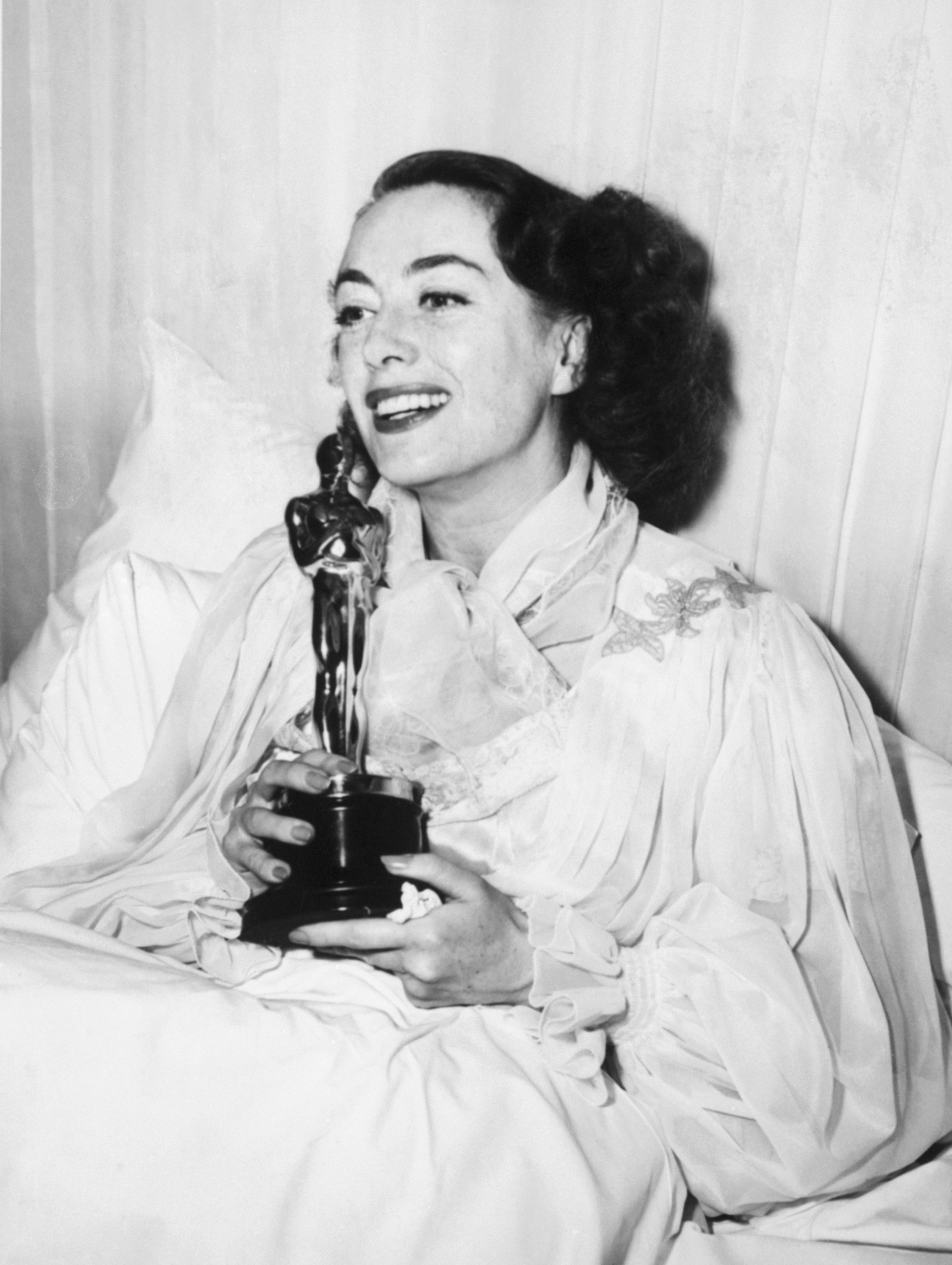 12.
Loretta Young's big, ruffly, green dress caught the attention of everyone at the 1948 Academy Awards, where she took home Best Actress for her role in The Farmer's Daughter.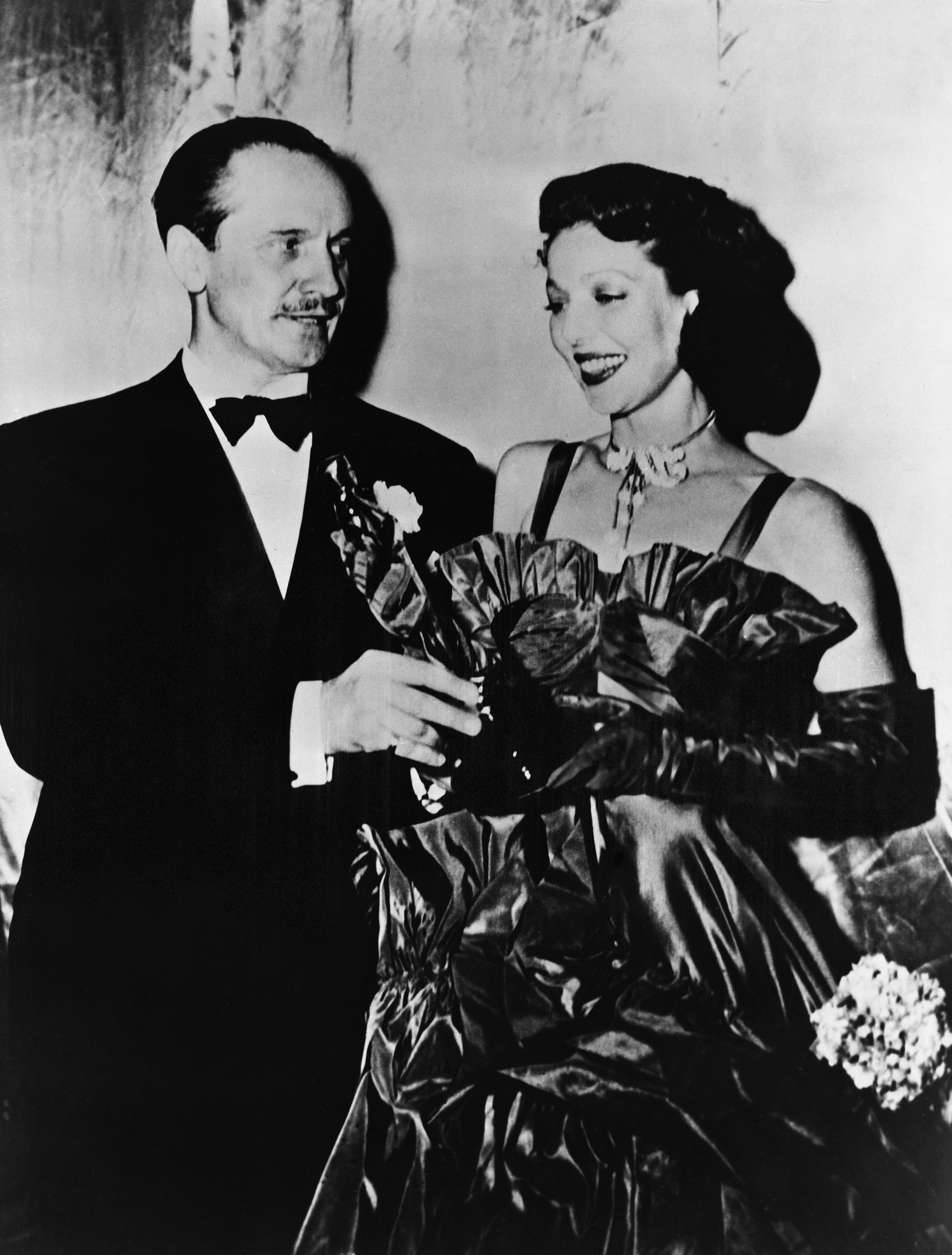 13.
Elizabeth Taylor was at the 1953 ceremony with husband Michael Wilding, though she wasn't a nominee. Her light pink, corset-style dress was a statement for the time.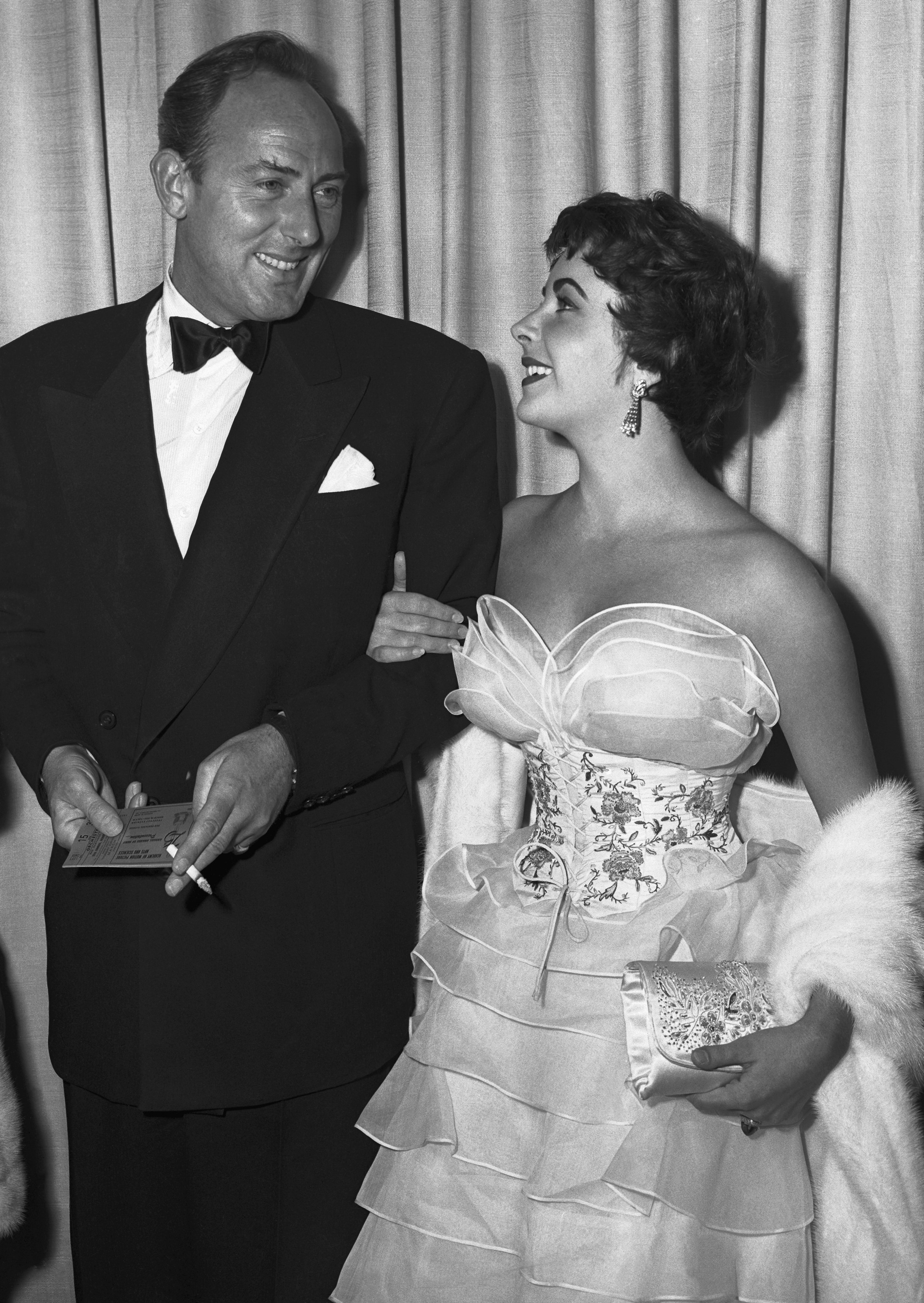 14.
Audrey Hepburn wowed in her white, floral Givenchy dress and pixie cut as she accepted the Best Actress award in 1954 for Roman Holiday.
15.
The 1950s had a lot of iconic Oscar fashion, since that was followed up with Grace Kelly's 1955 Best Actress win for The Country Girl.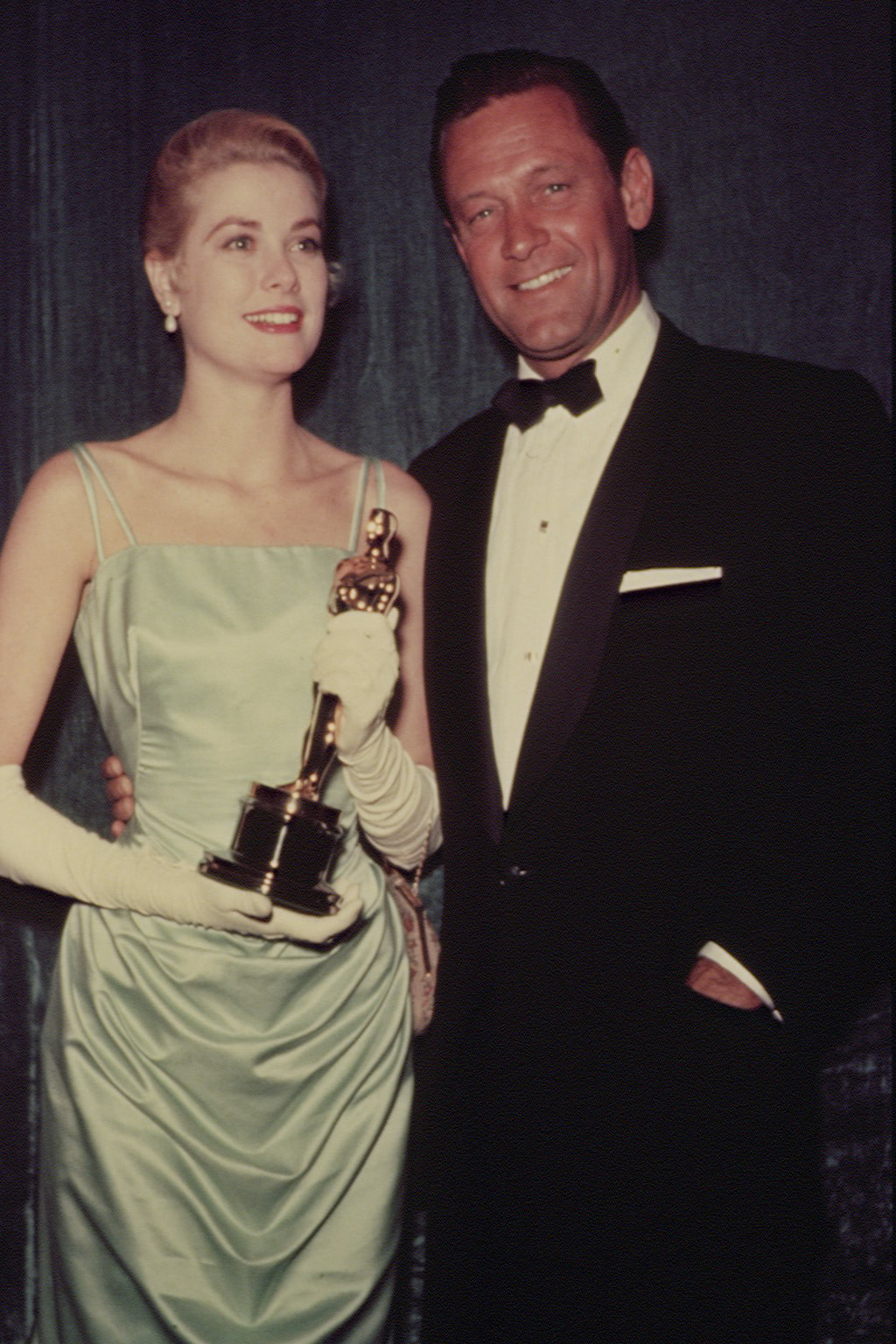 16.
Elizabeth Taylor was back and became a Best Actress winner in 1959 for BUtterfield 8, in a full-skirted Dior design that epitomized the '60s.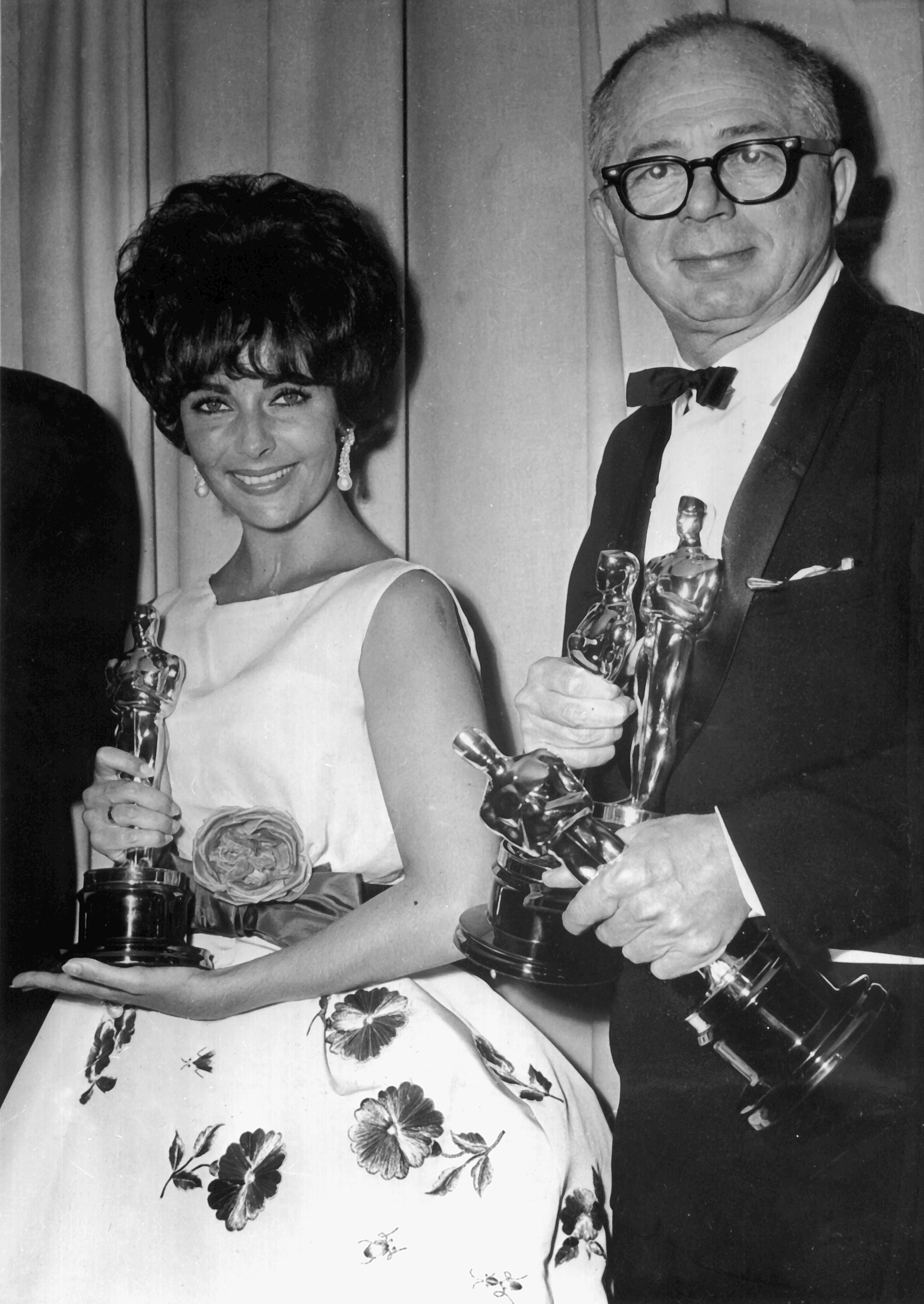 17.
Rita Moreno kept that chic, fabulous silhouette going in 1962 when she won Best Supporting Actress for West Side Story.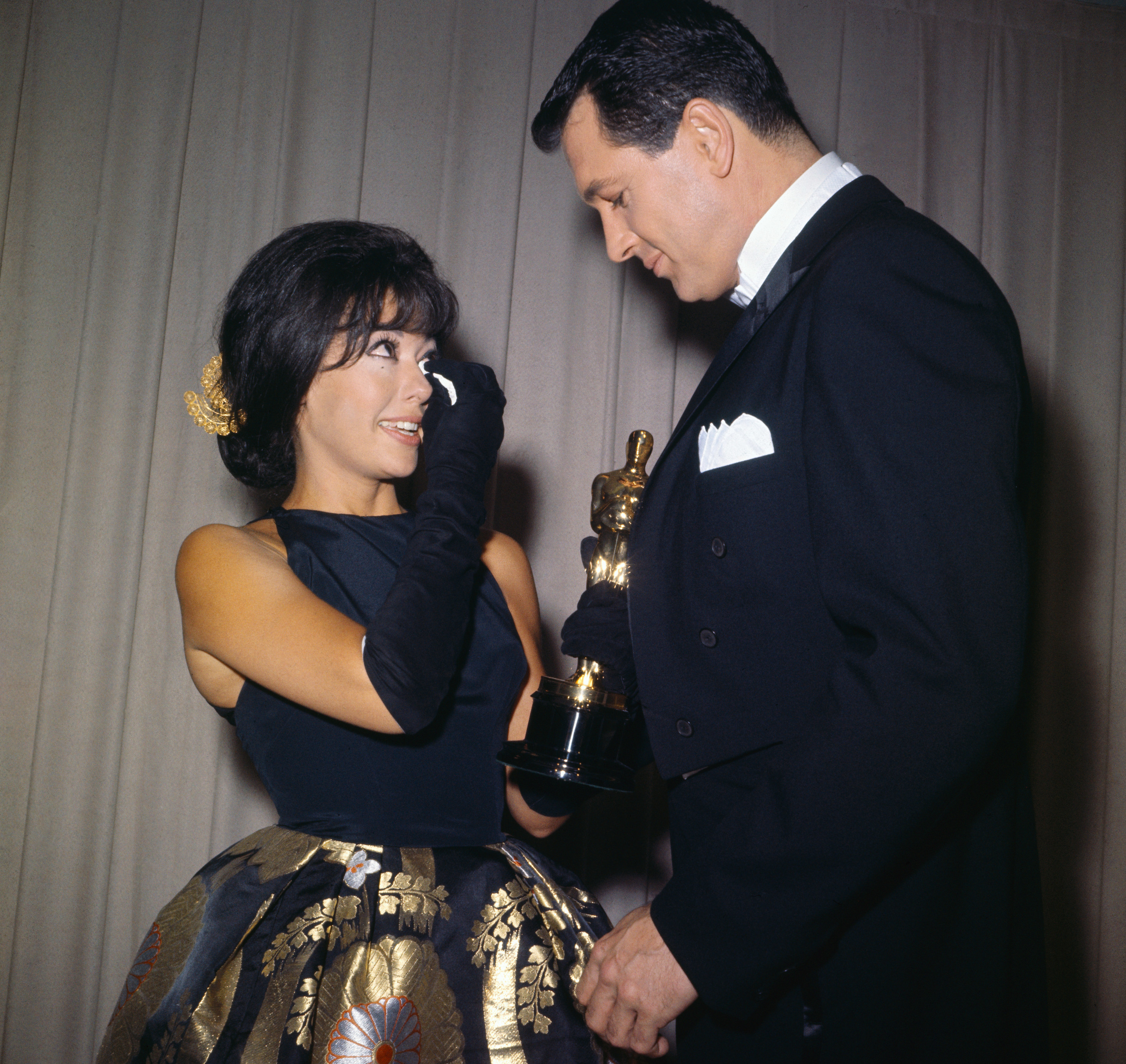 18.
Julie Andrews may not have taken home any awards on Oscar night 1968, but her statement sleeves definitely stole the show while she presented Best Picture.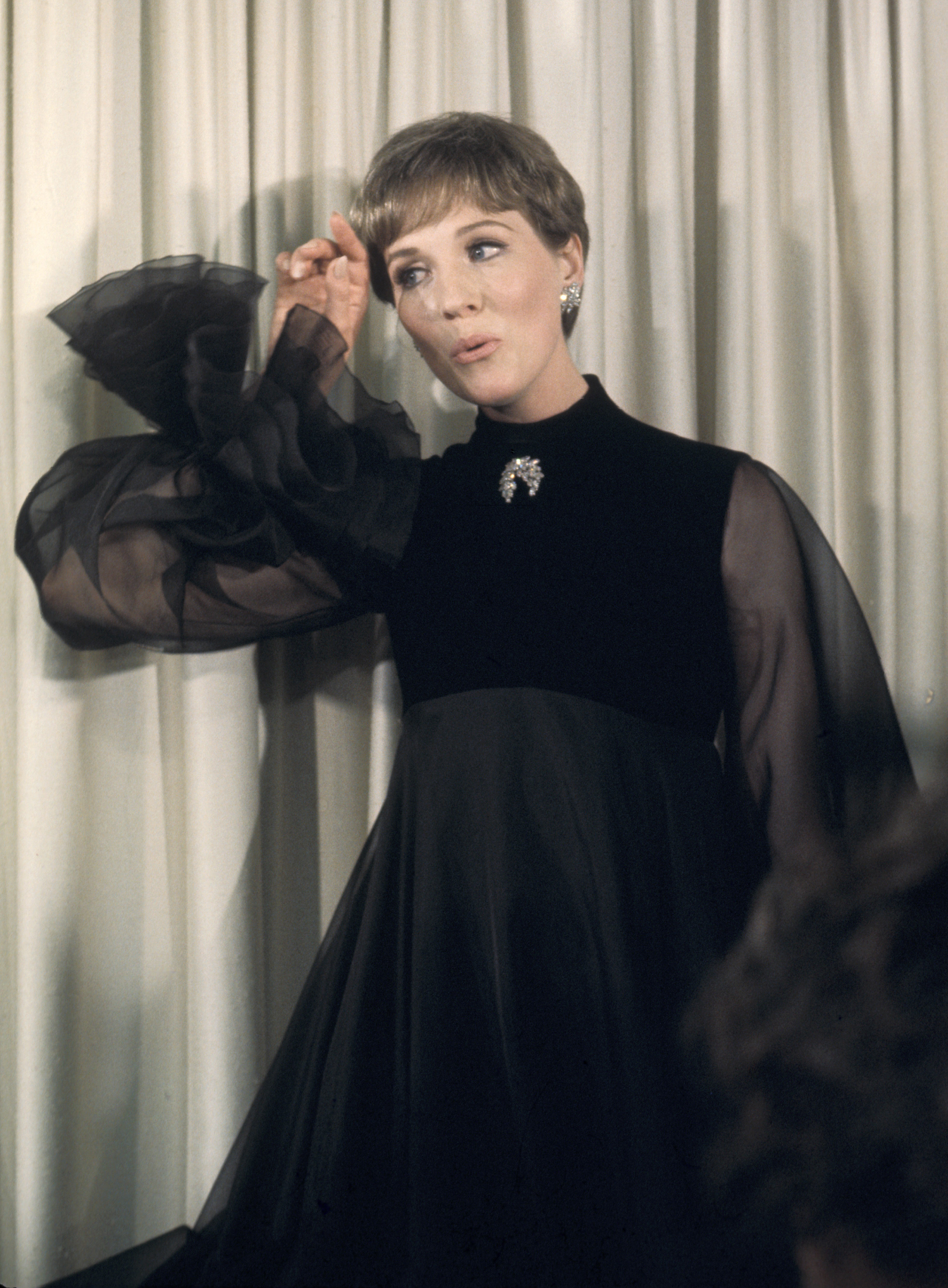 19.
Barbra Streisand accepted the 1969 Best Actress award for Funny Girl in a sheer, sequined bell-bottomed jumpsuit by Arnold Scaasi.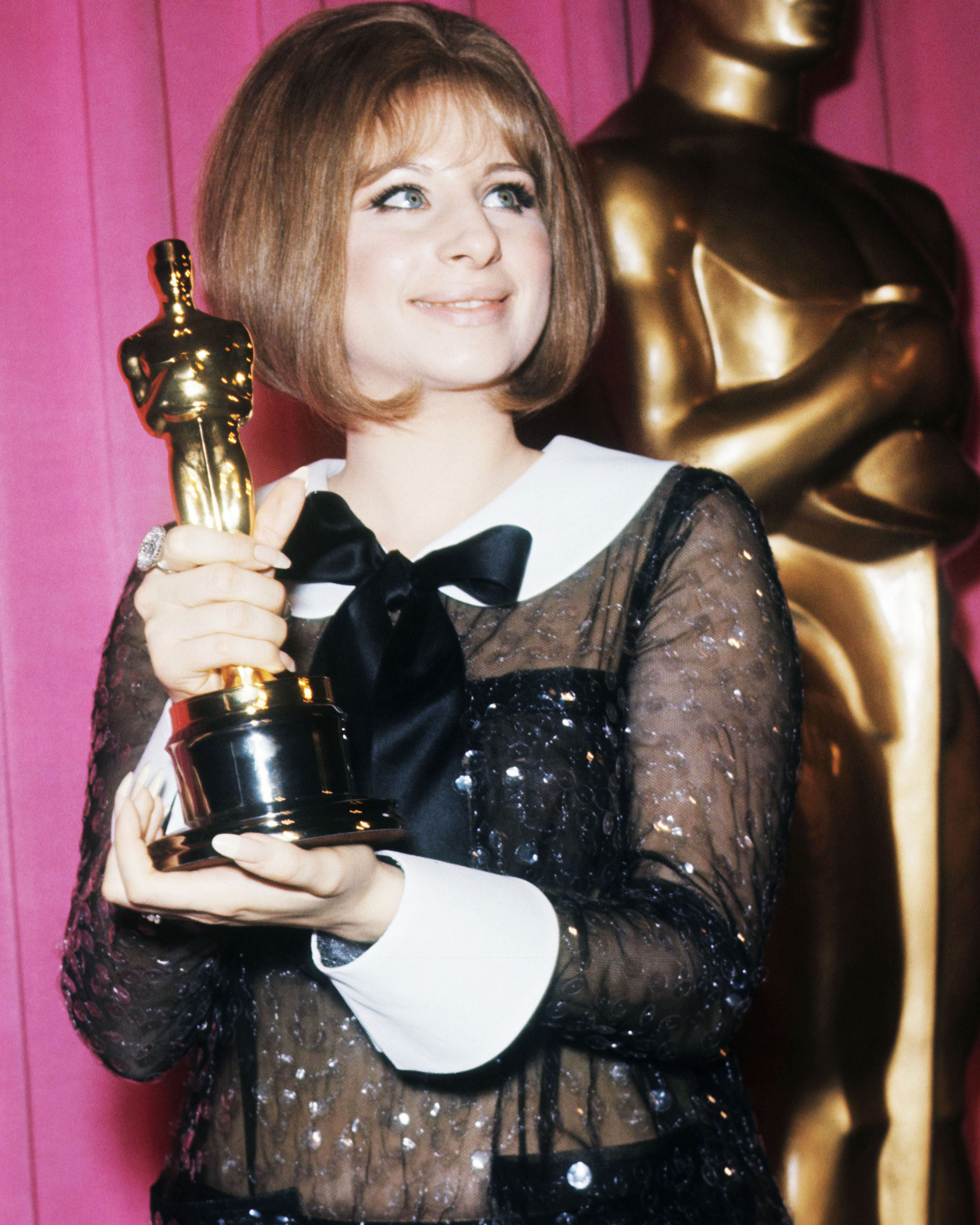 20.
Jane Fonda made a fashion statement and a political one in 1972 when she wore a black Yves Saint Laurent pantsuit as part of her anti-Vietnam War stance.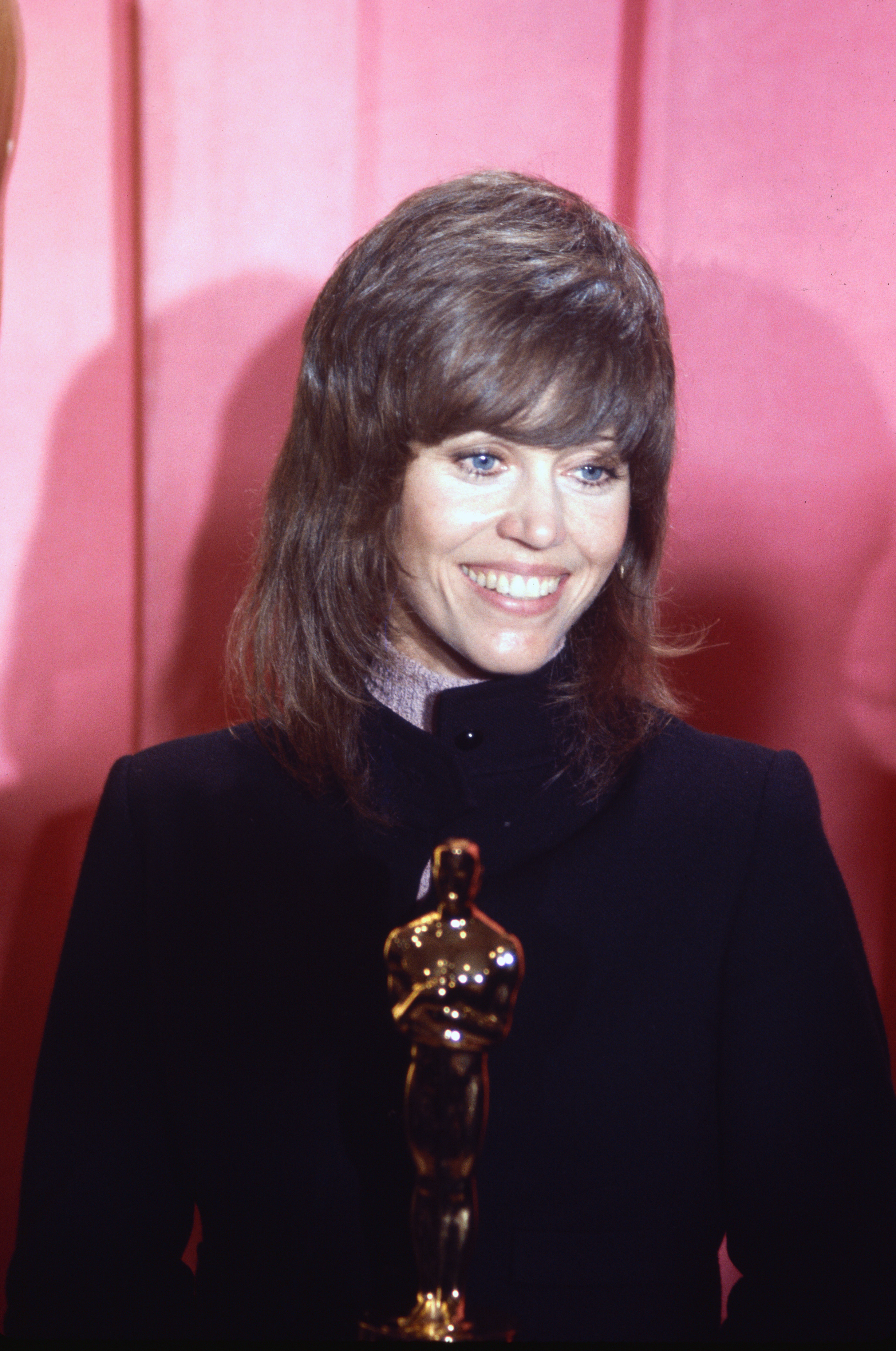 21.
Sonny and Cher presented at the 1973 Oscars for Best Original Song for the Picture. Cher's gold, sari-style two-piece showed off her insanely-toned abs.
22.
Diahann Carroll brought the traditional ballgown to new heights that same year. No accessories, no flashy makeup, but flawless in her simplicity.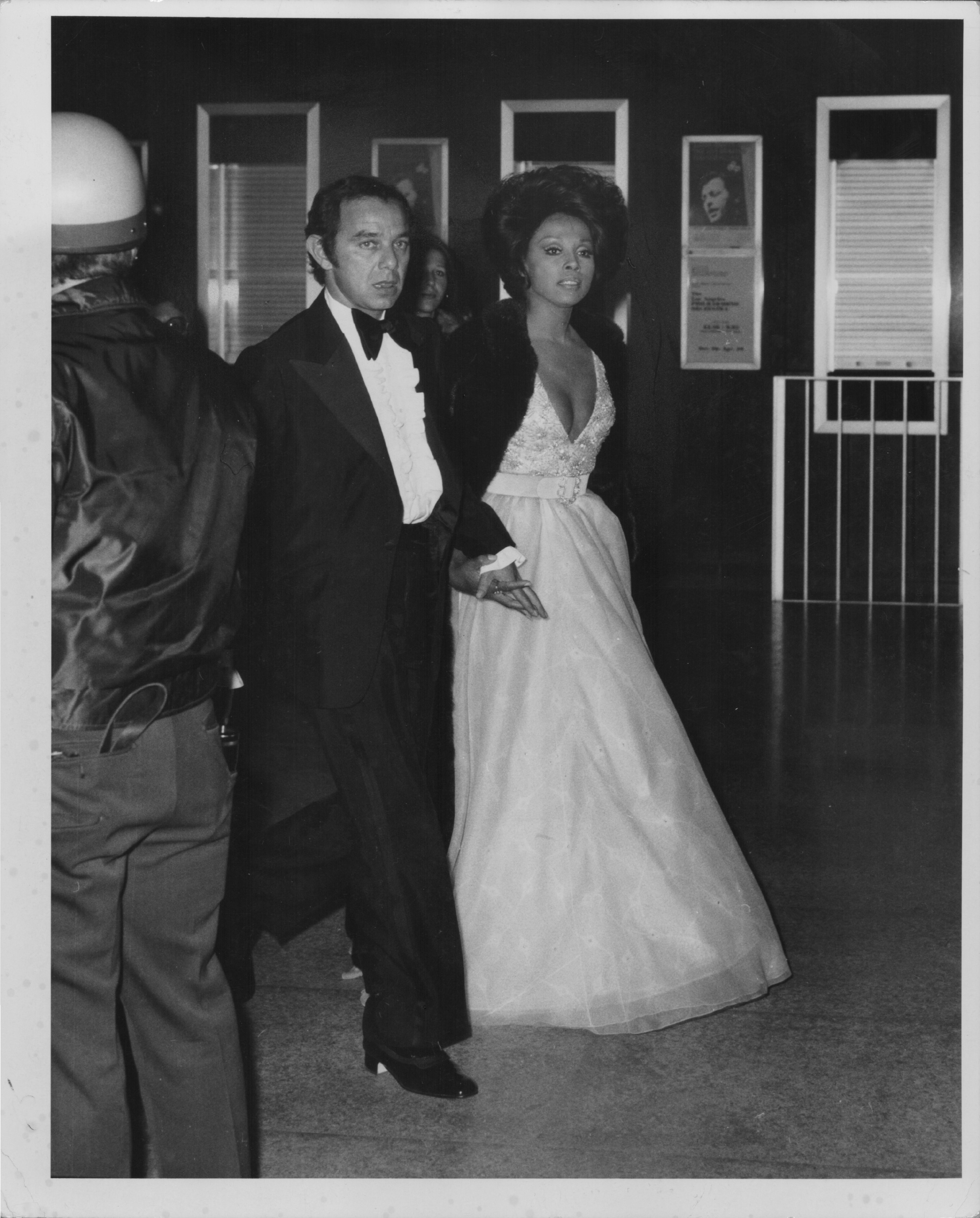 23.
Farrah Fawcett was another presenter whose fashion was the talk of the night when she wore this slinky, gold chainmail tank dress by Stephen Burrows in 1978.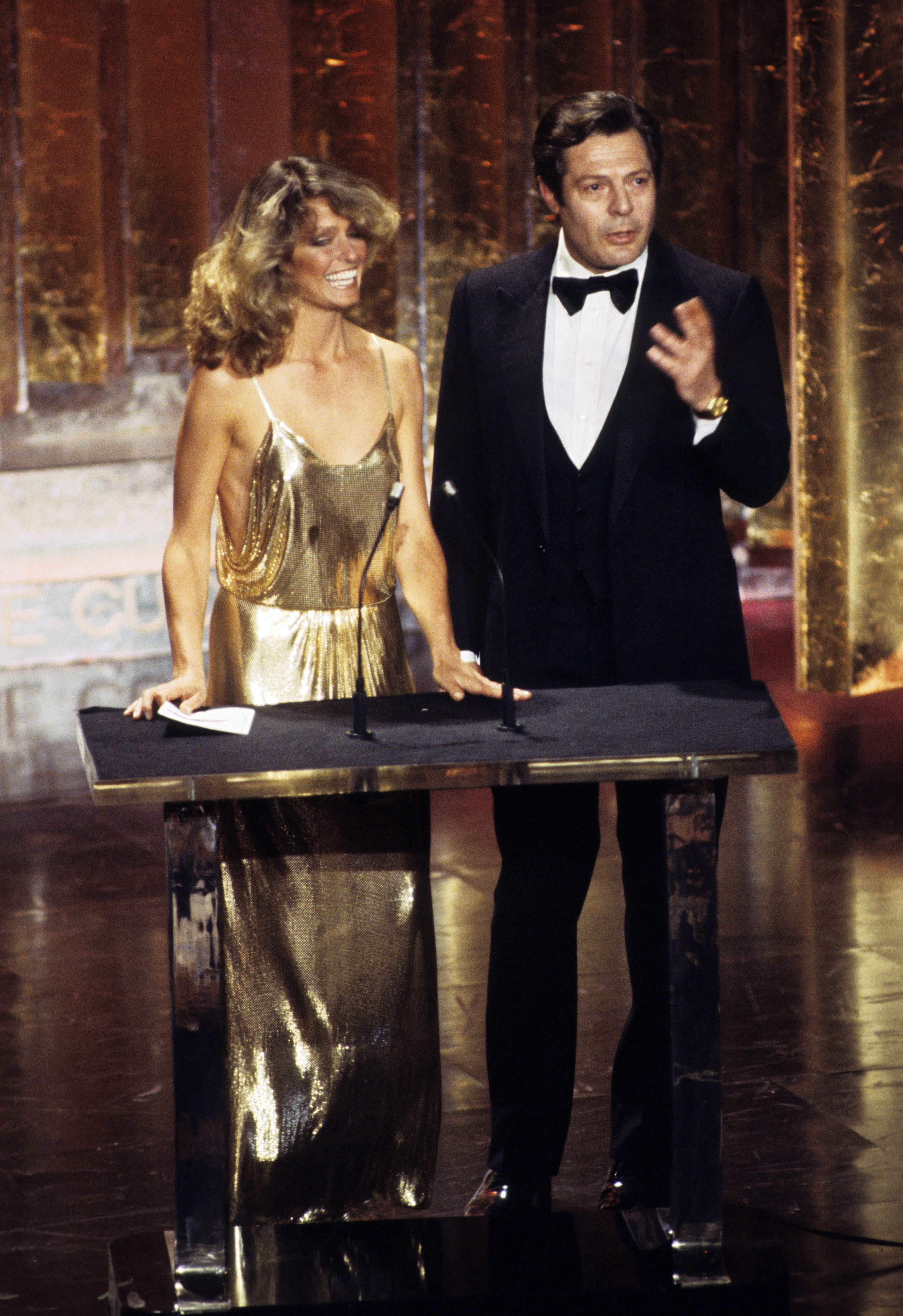 24.
Diana Ross appeared at the 1982 Oscars to perform "Endless Love" with Lionel Richie, and she showed out in a red, sequined dress with a high slit, cut front, AND she paired it with a fur stole.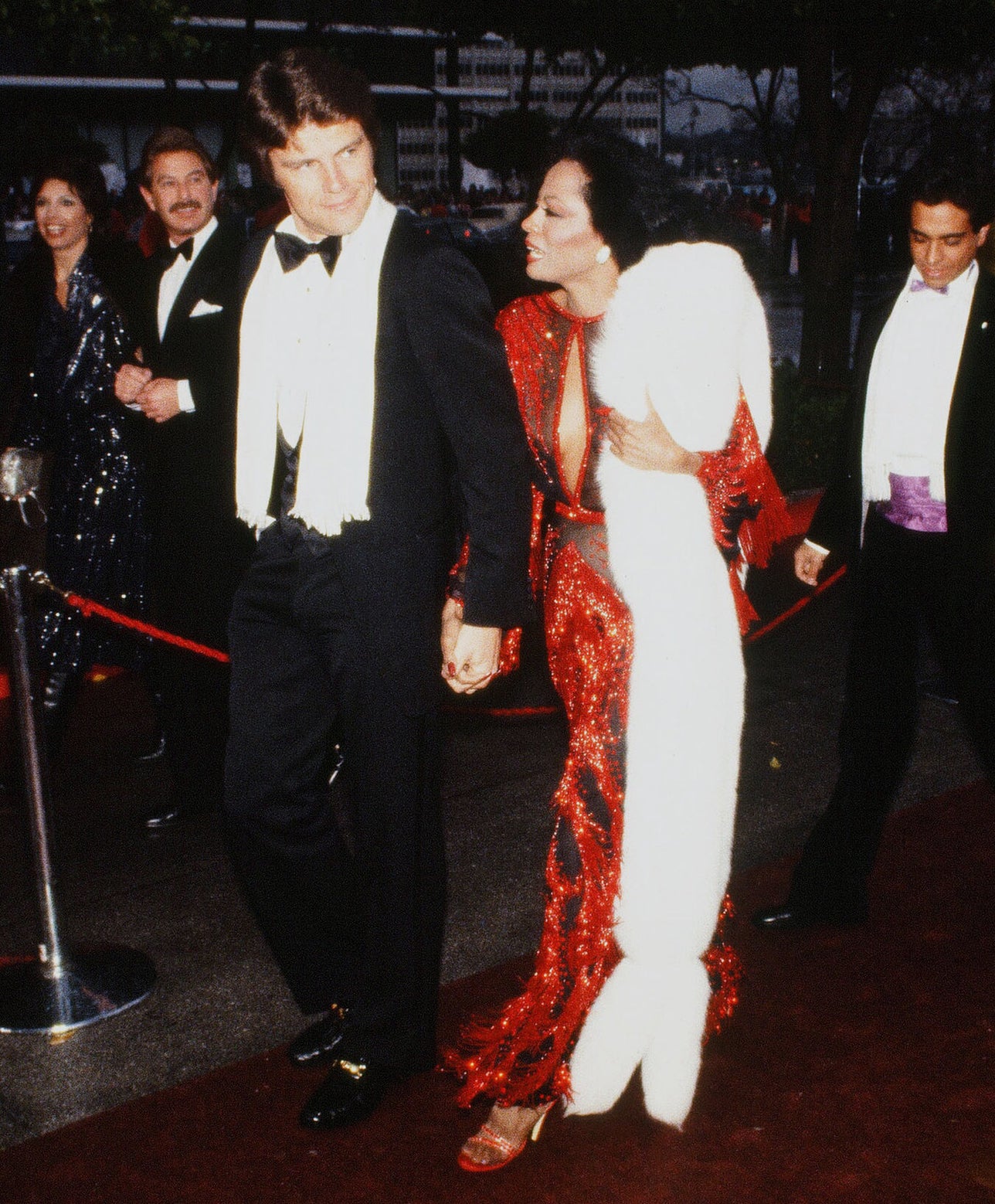 25.
Cher was back to challenge Oscars' fashion in 1986, defying the dress code with her latest from Bob Mackie while presenting Best Supporting Actor.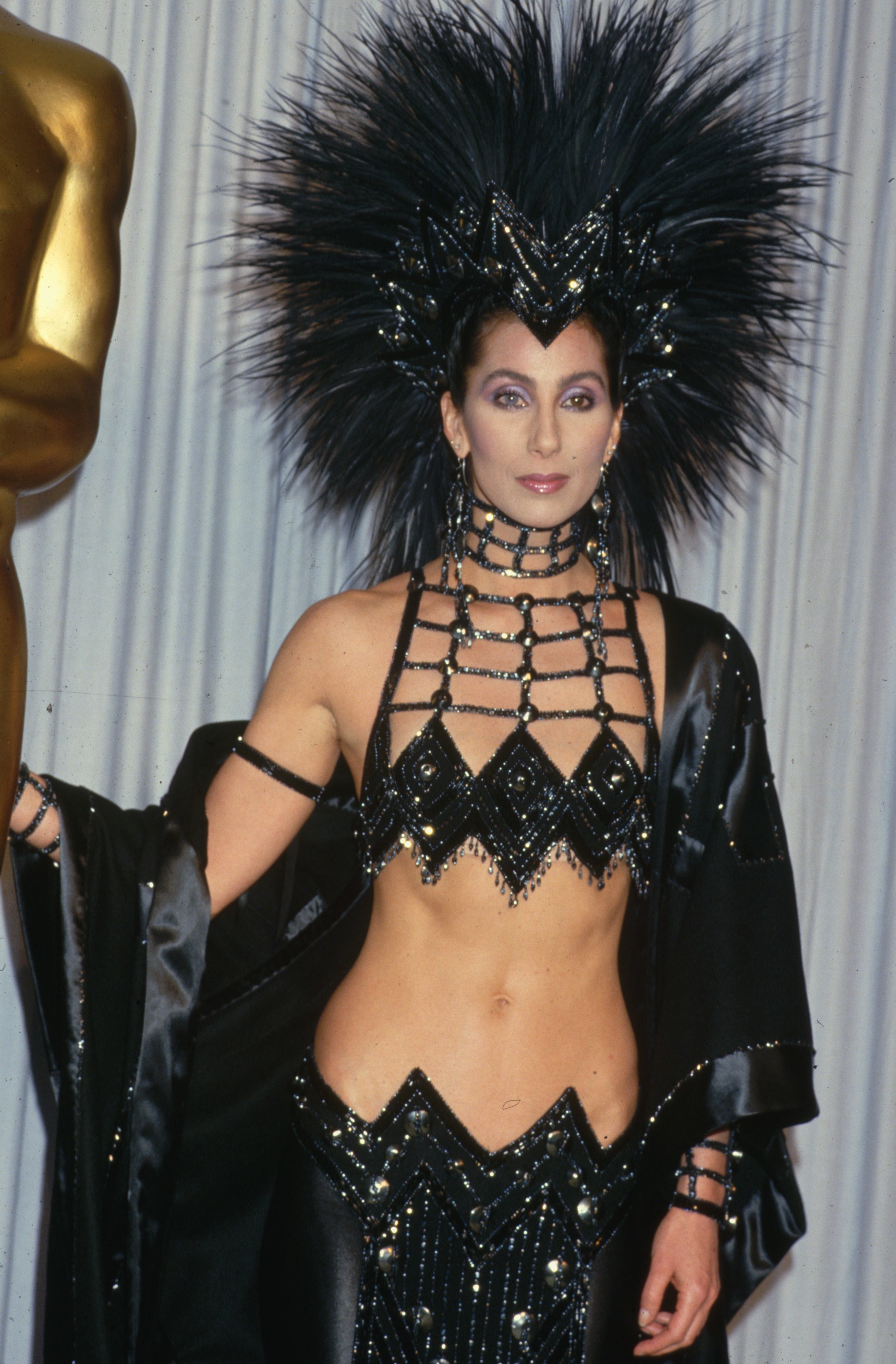 26.
That same year, Anjelica Huston wore a custom-made Tzetzi Ganev asymmetrical dress to honor her Irish upbringing.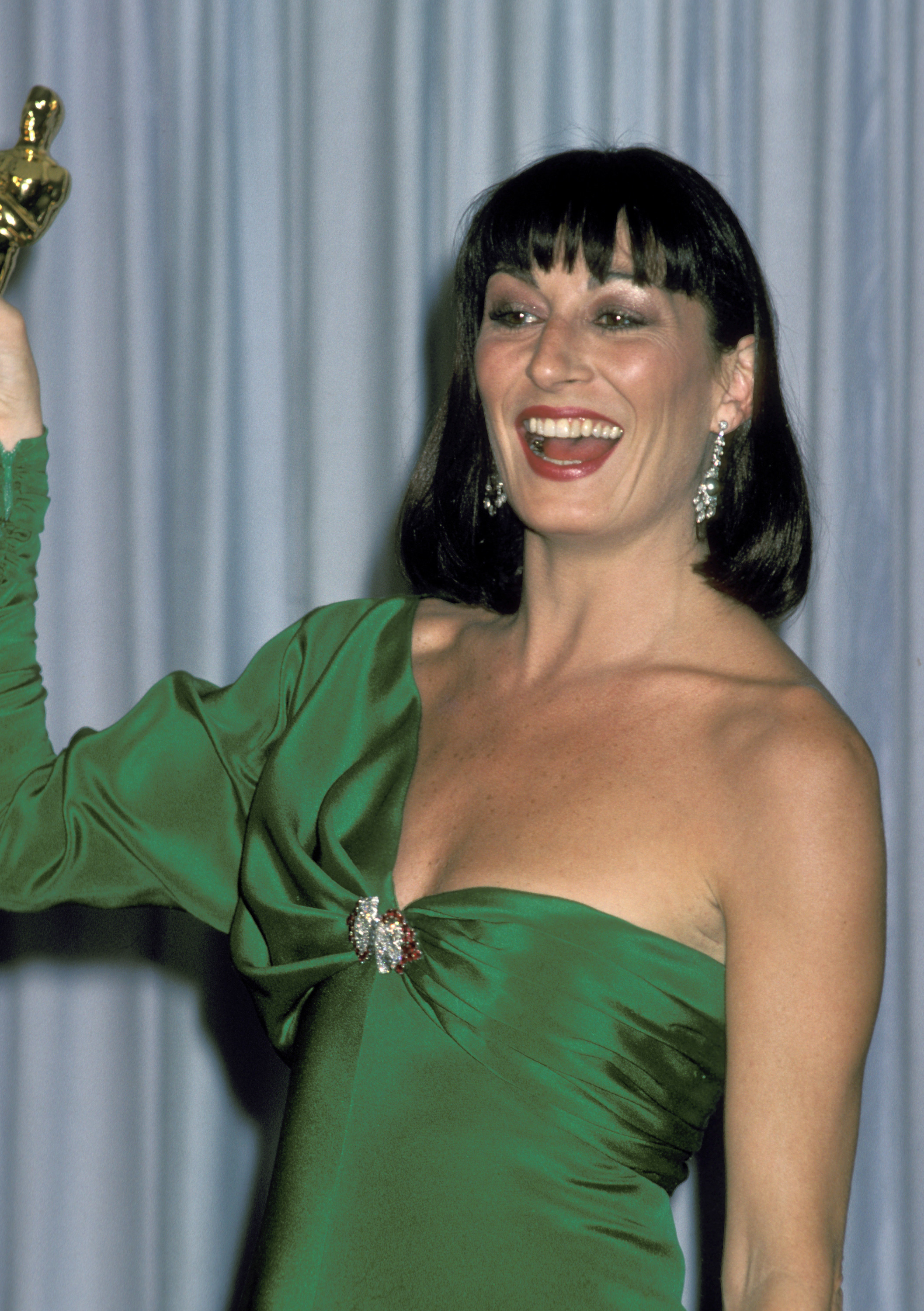 27.
Marisa Tomei was radiant in a white Chanel gown with black piping when she took home the Best Supporting Actress Oscar in 1993 for My Cousin Vinny.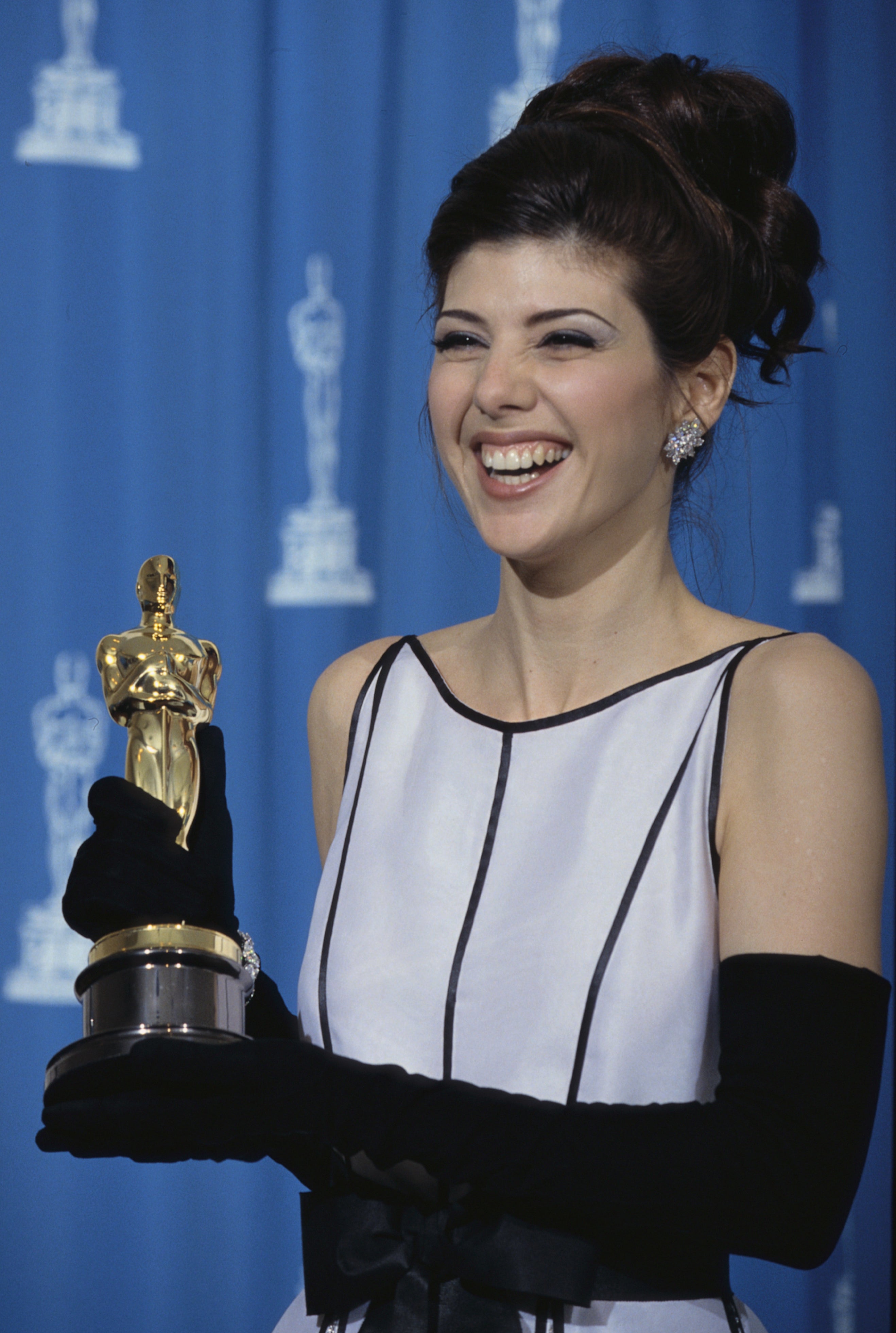 28.
Susan Sarandon shined in a Dolce & Gabbana copper ballgown when she took home the 1996 Best Actress award for Dead Man Walking.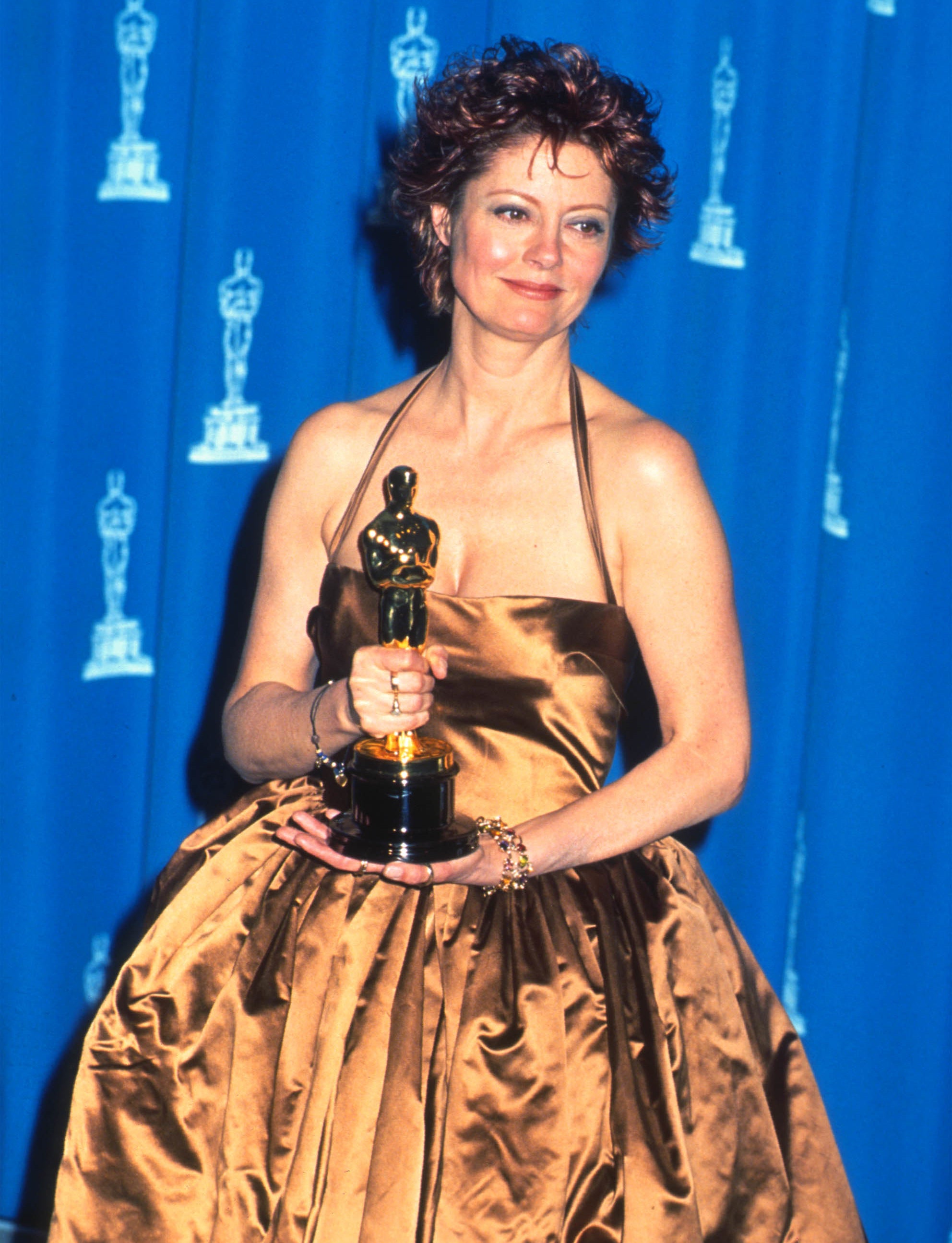 29.
Juliette Binoche had a unique look when taking home Best Supporting Actress in 1997 for The English Patient.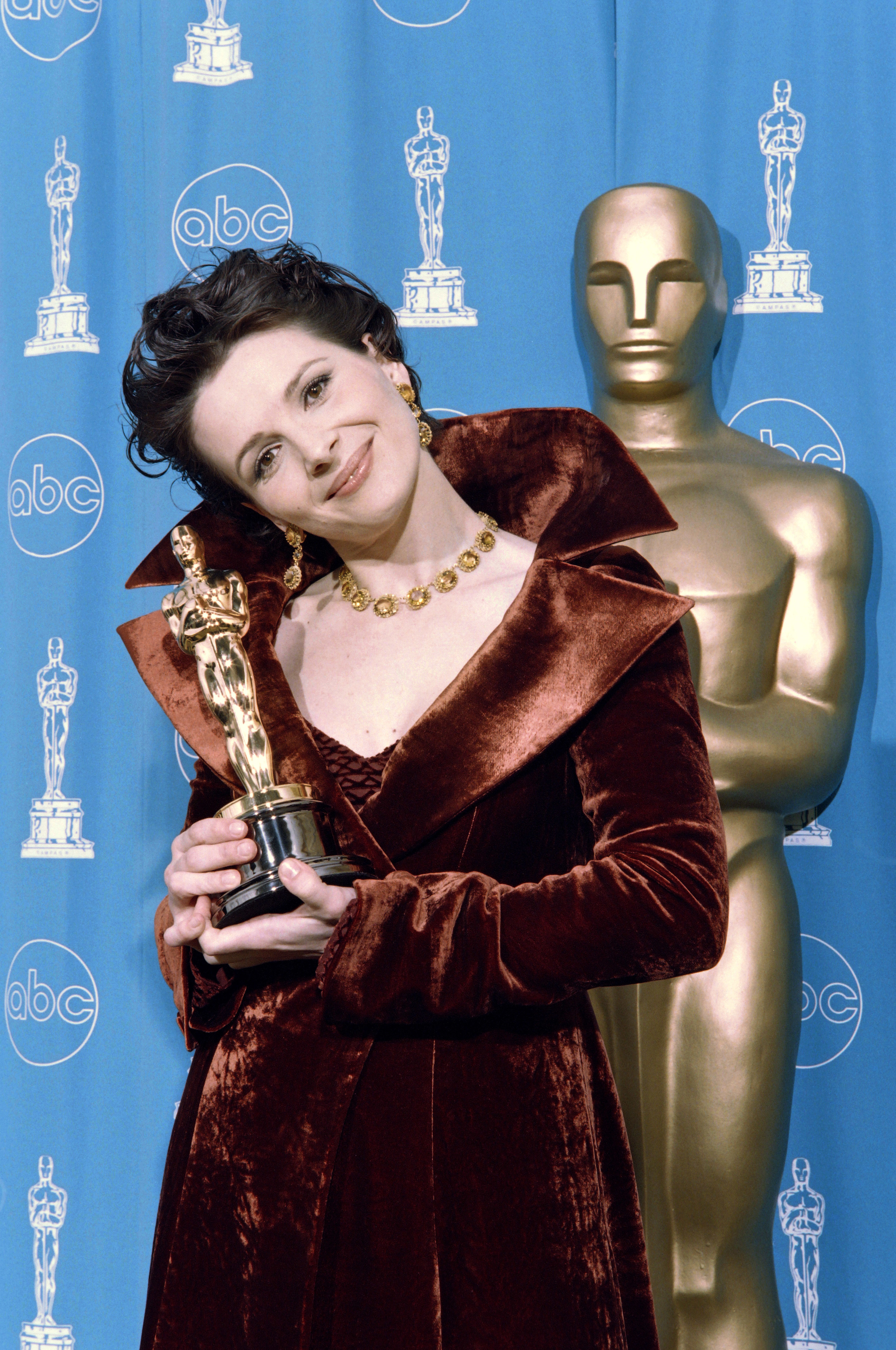 30.
Who can forget Gwyneth Paltrow's 1999 princess moment? She shined in a pink Ralph Lauren ballgown when she won Best Actress for Shakespeare in Love.
31.
Angelina Jolie gave us goth glam in 2000 with her long-sleeved column gown from Marc Bouwer. That night, she took home Best Supporting Actress for Girl, Interrupted.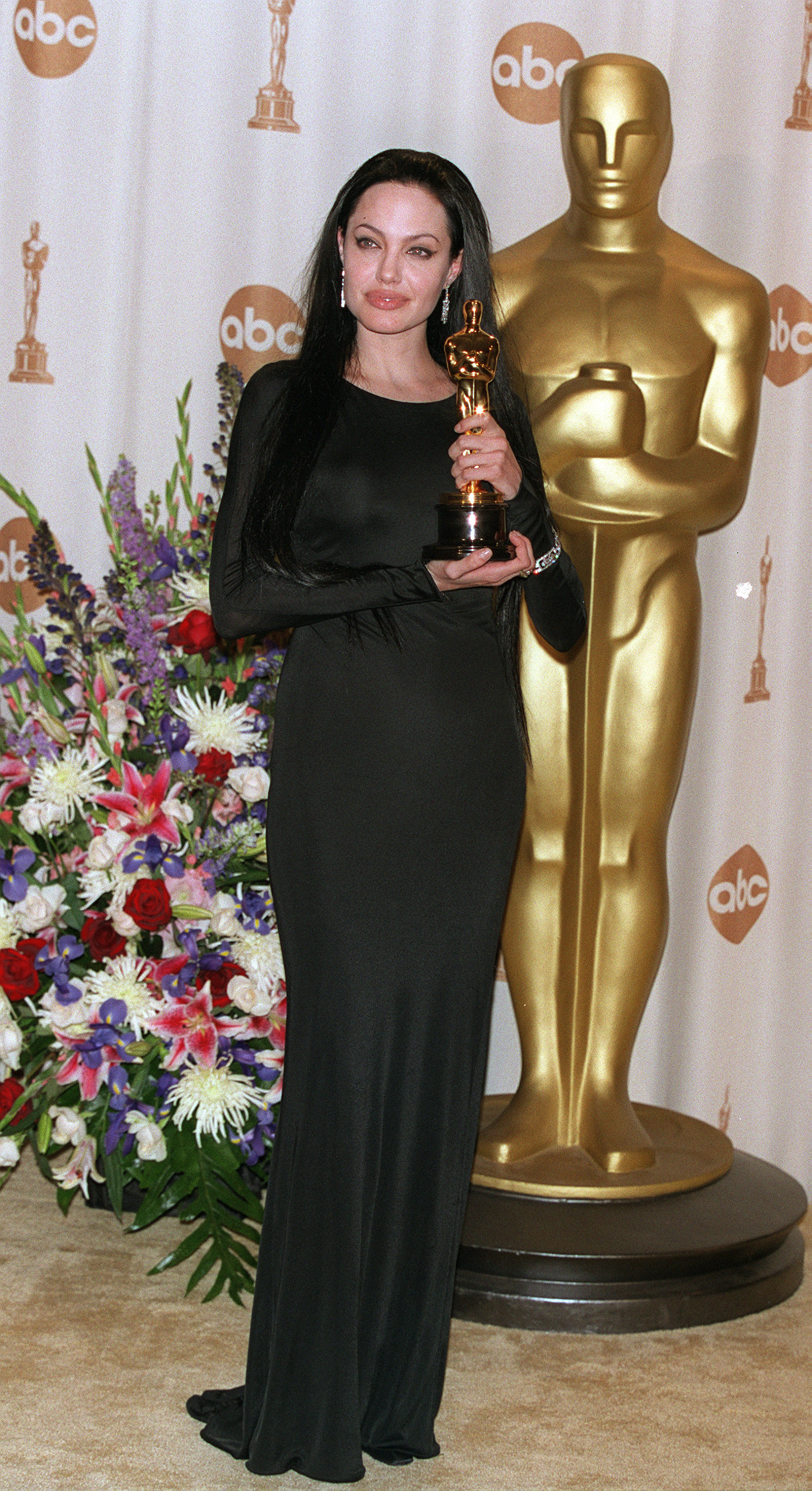 32.
That was the same year Best Original Song nominee Björk donned the swan dress by Macedonian designer Marjan Pejoski.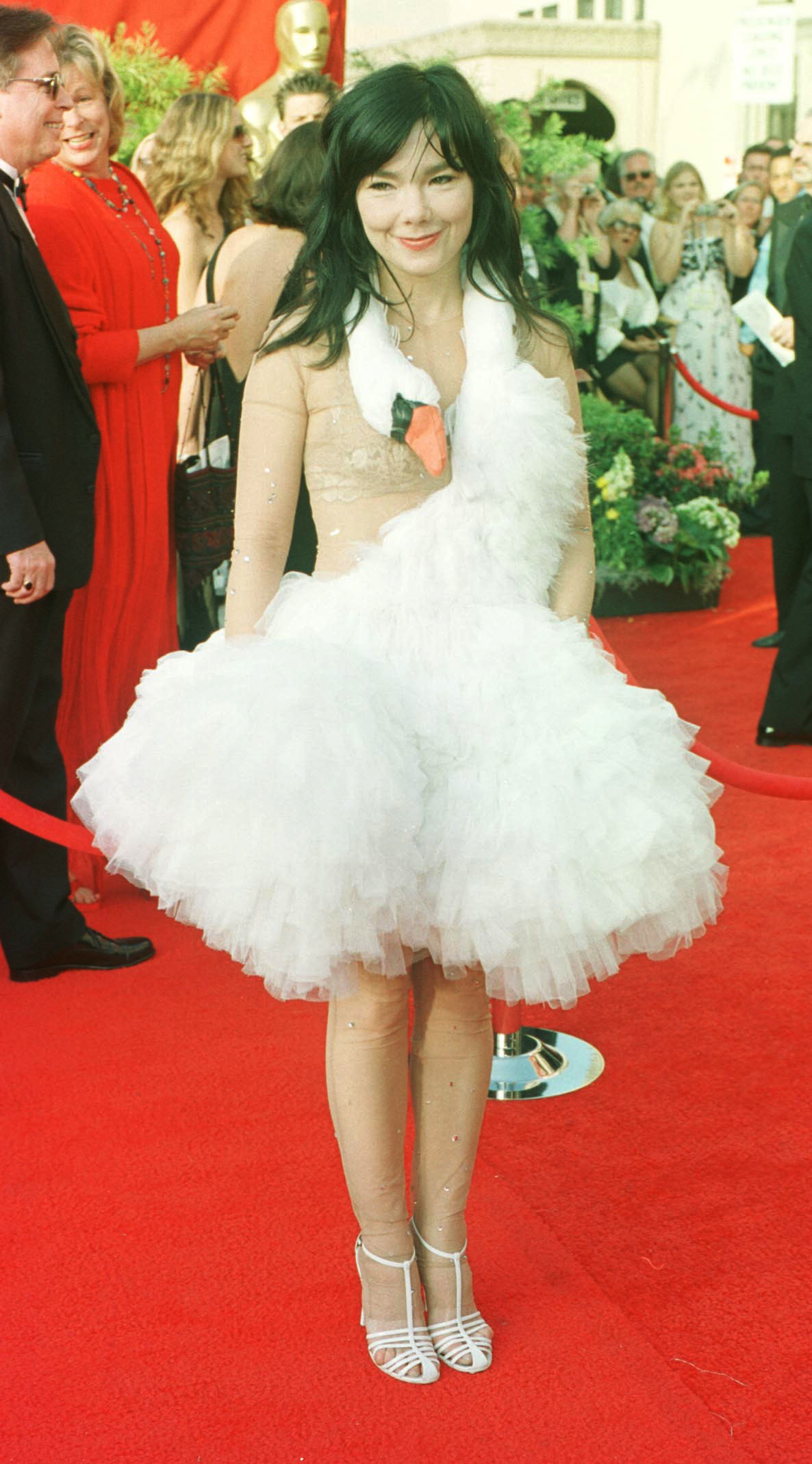 33.
Julia Roberts looked breezy and beautiful in a vintage black-and-white Valentino when she won Best Actress for Erin Brockovich.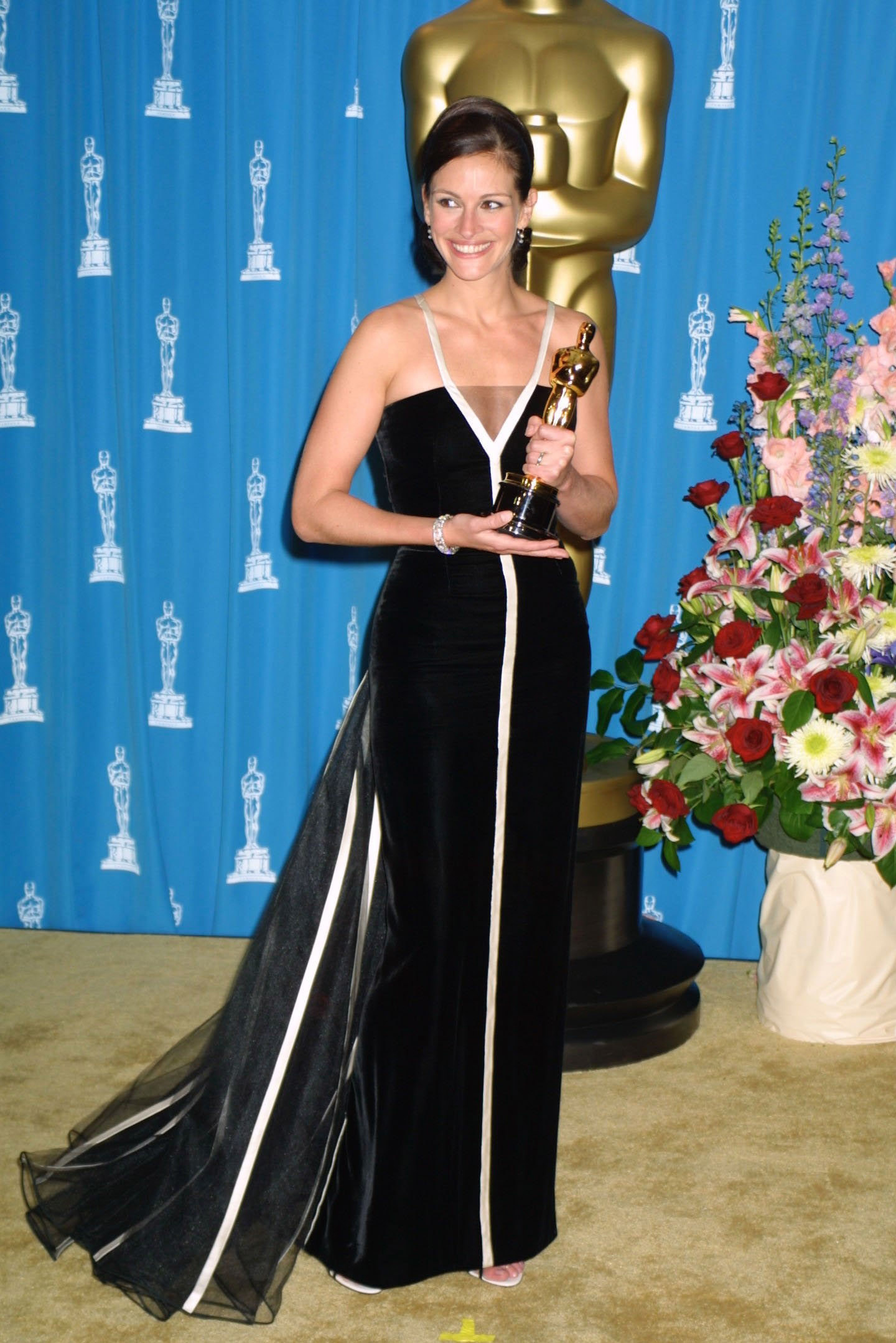 34.
Halle Berry was breathtaking in this Elie Saab gown with the sheer, flower appliqué top at the 2002 Academy Awards.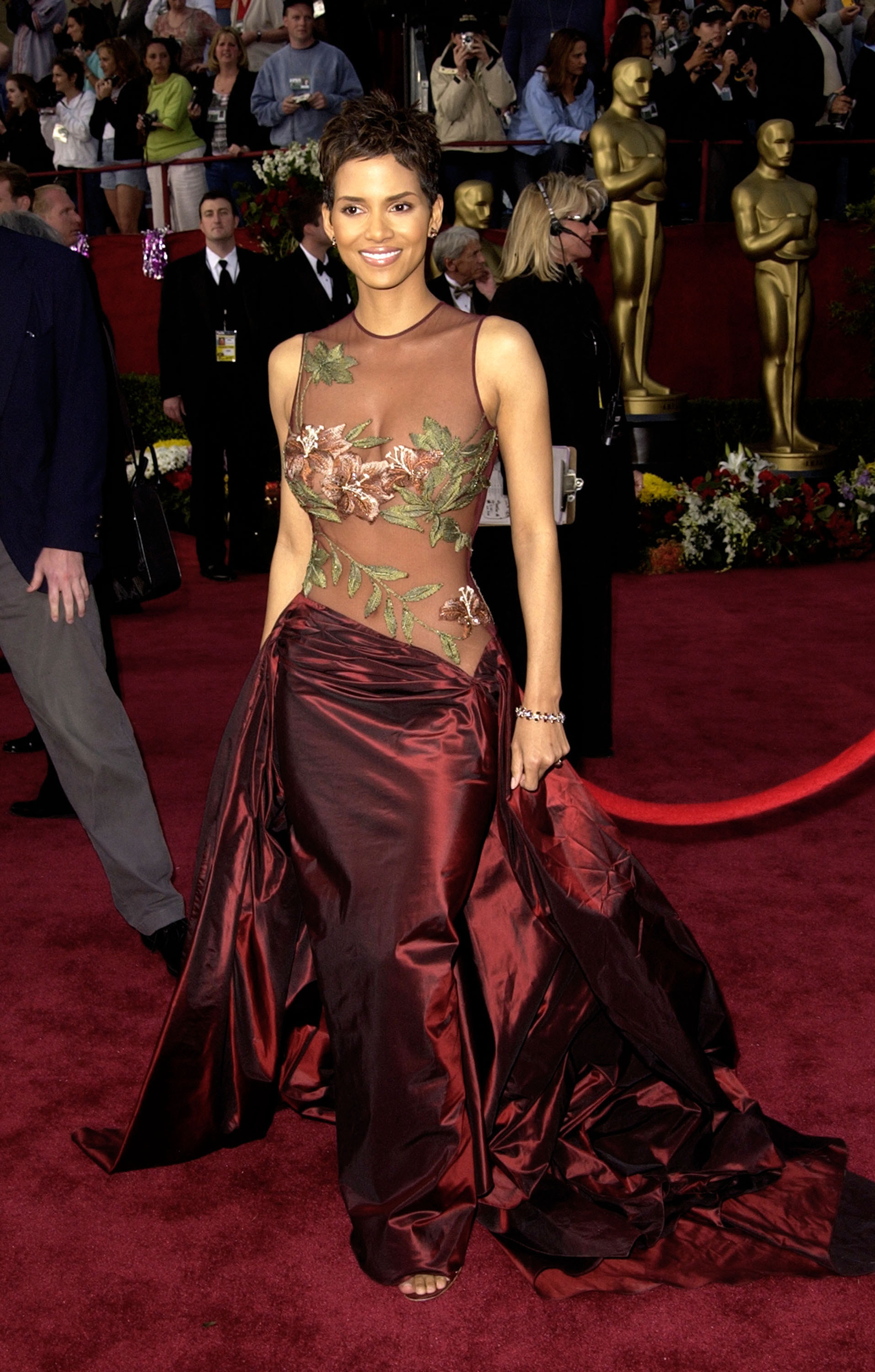 35.
Charlize Theron stunned in 2004 in this beaded Gucci gown. She won Best Actress for Monster.
36.
Nicole Kidman looked statuesque in a bright red Balenciaga gown, complete with bow and train, that she wore in 2007.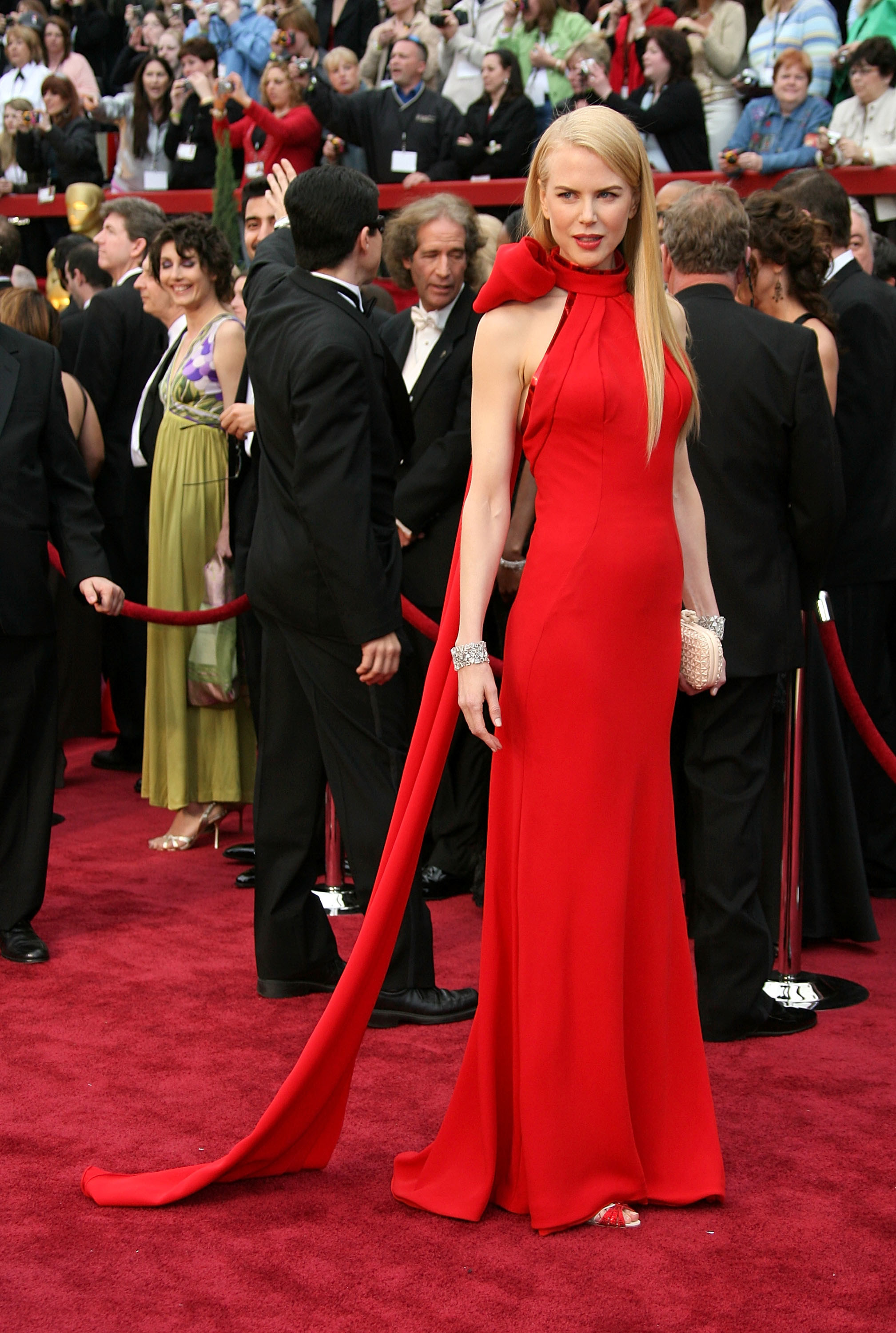 37.
Angelina Jolie made the moment with this sky-high slit asymmetrical gown from Versace at the 2012 ceremony.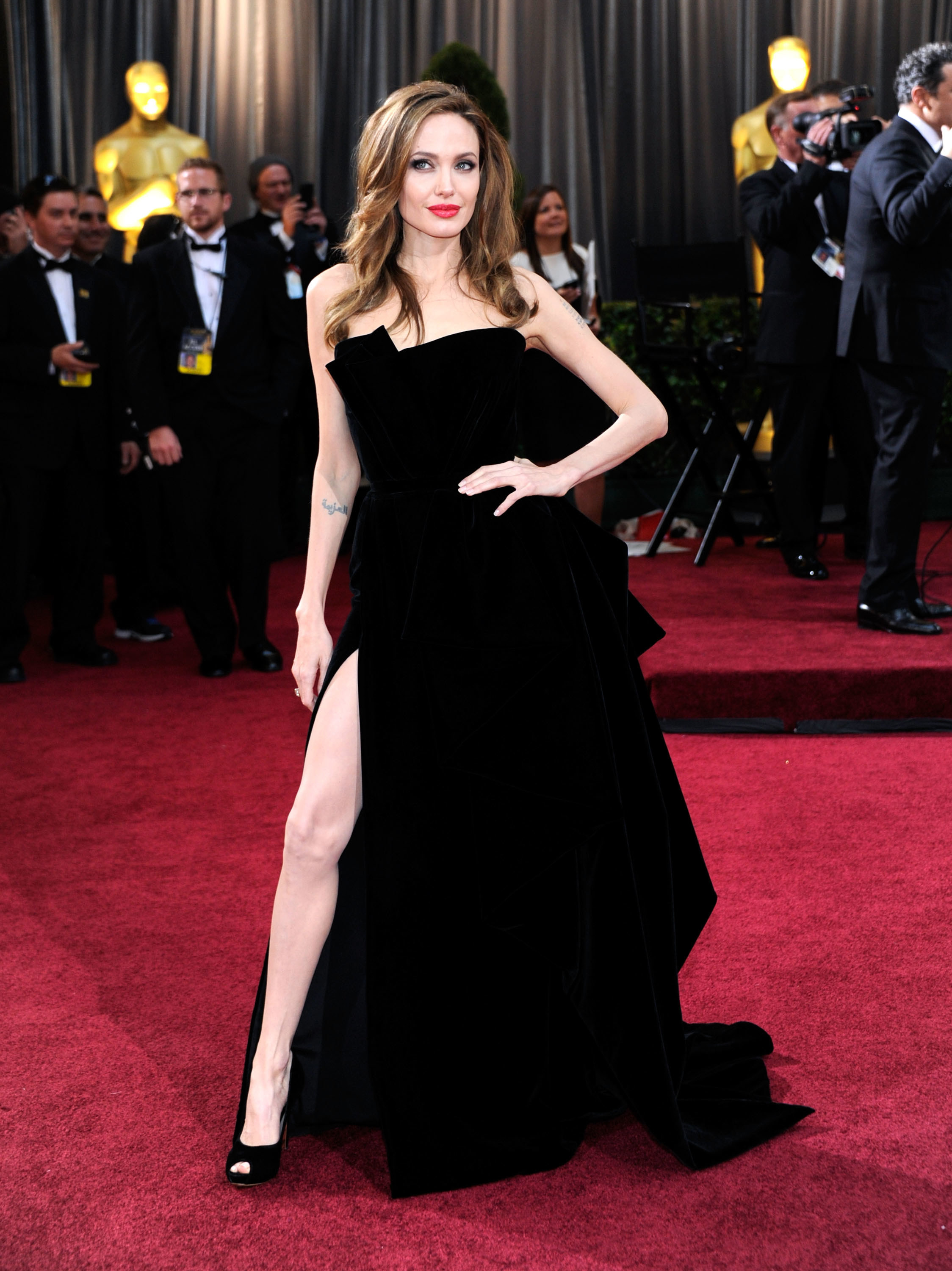 38.
That same night, Octavia Spencer was radiant in a hand-beaded, ivory silk tulle Tadashi Shoji gown after winning Best Supporting Actress for The Help.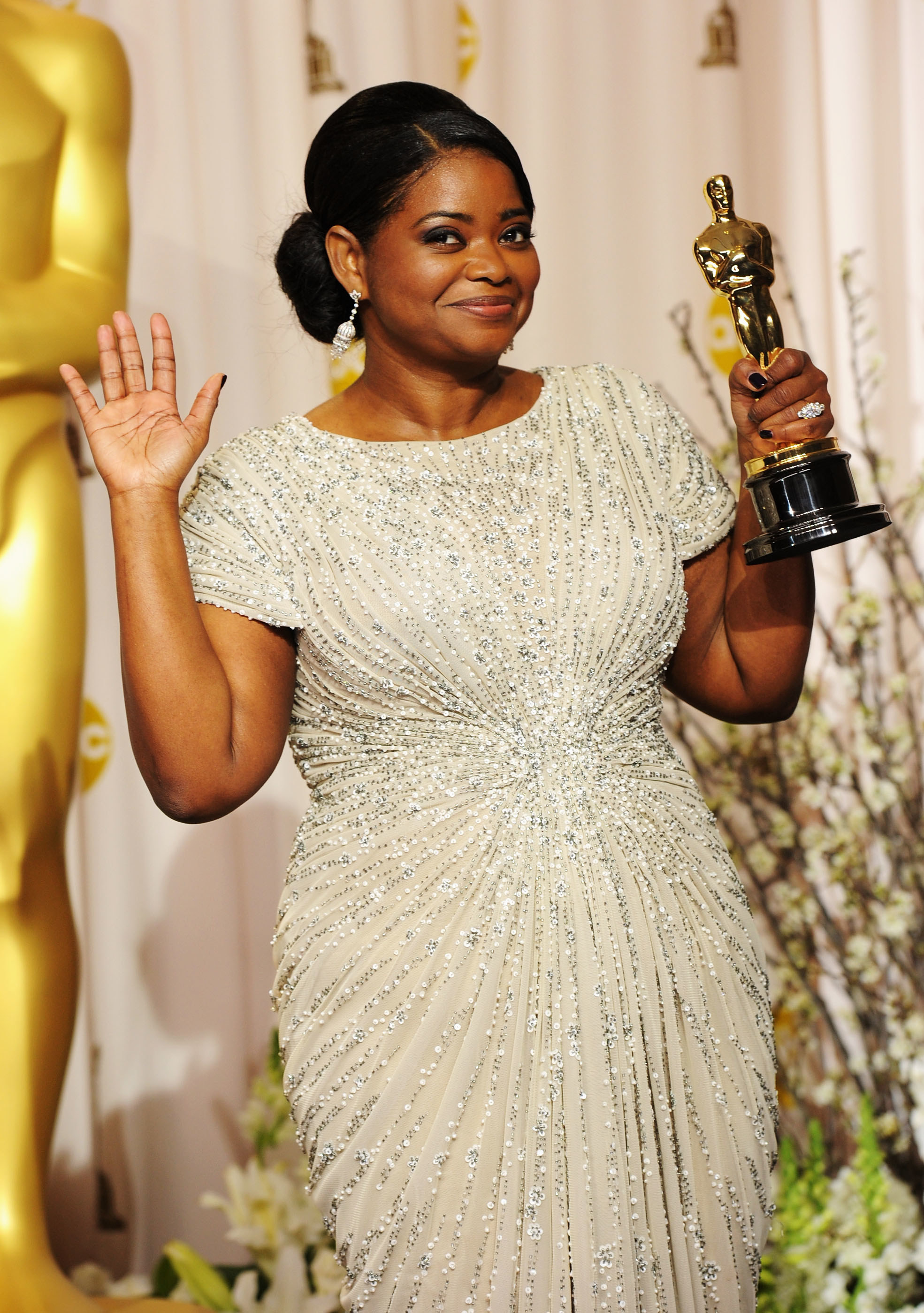 39.
Jennifer Lawrence had the most expensive dress in Oscar history so far with her cream-colored gown in 2013, designed by Raf Simons for Christian Dior Haute Couture.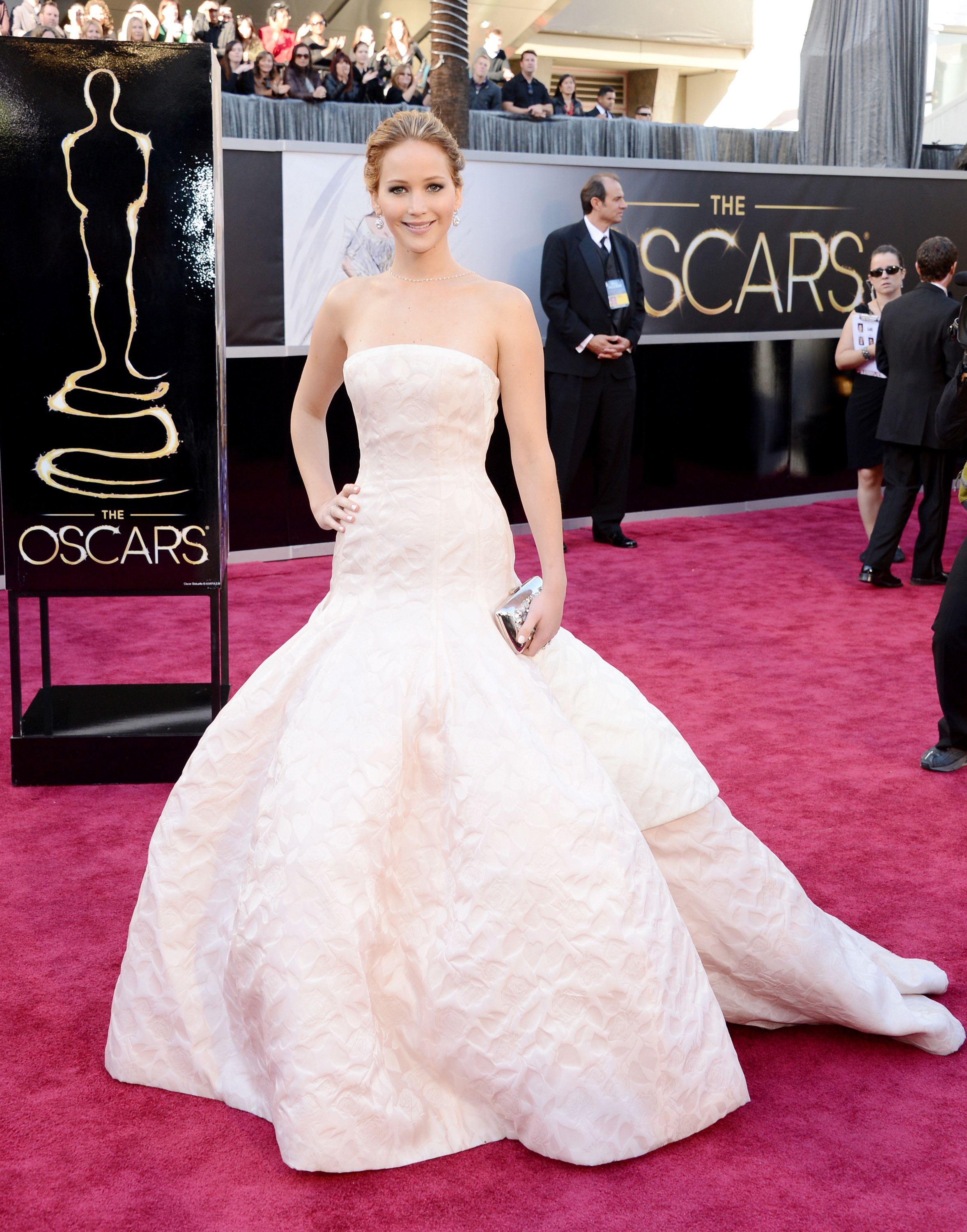 40.
Lupita Nyong'o oozed joy and fun in her sky-blue Prada gown in 2014, when she took home the award for Best Supporting Actress for 12 Years A Slave.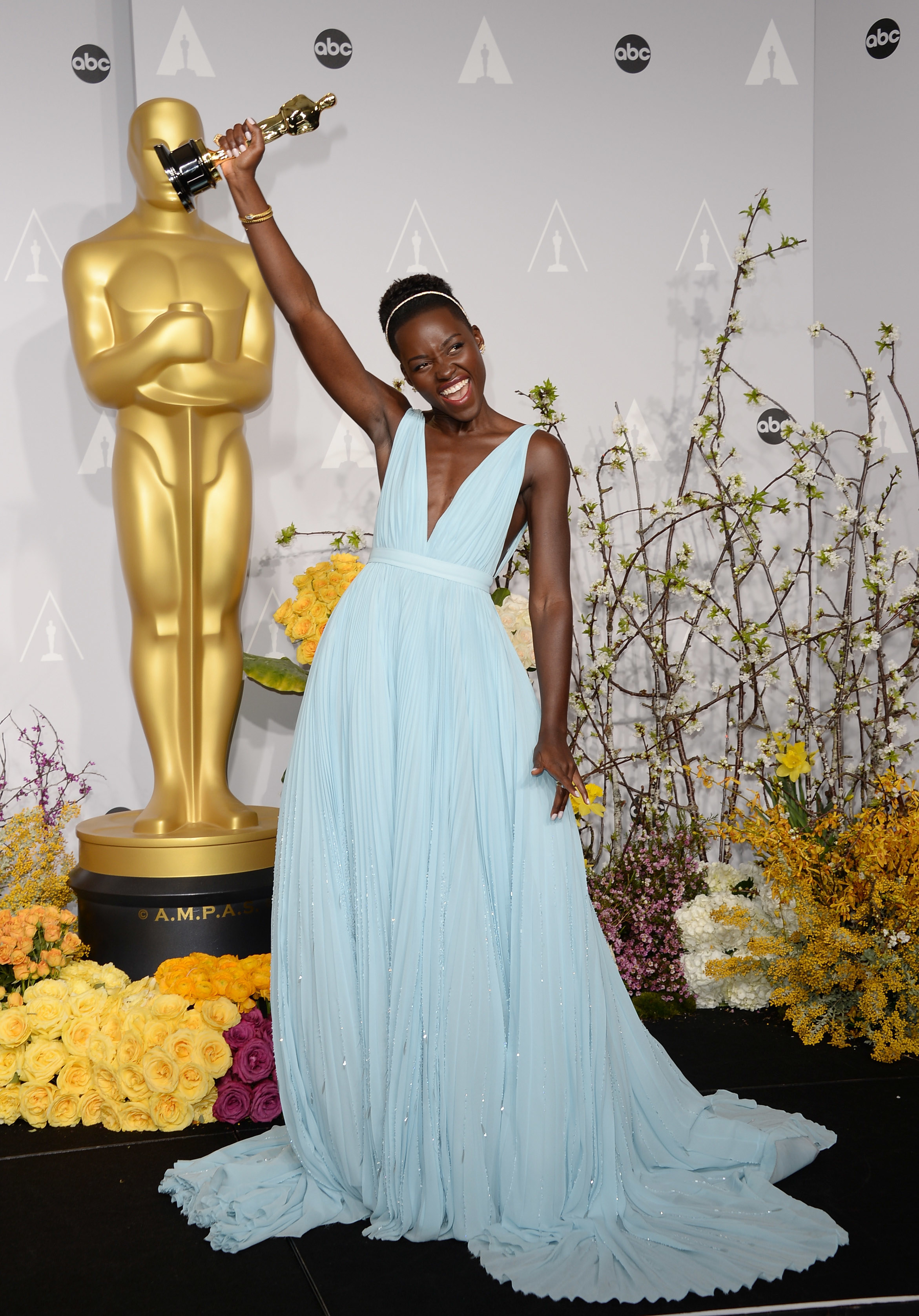 41.
Viola Davis was flawless in red when she took home Best Supporting Actress for Fences in 2017 while wearing an Armani Privé Dress.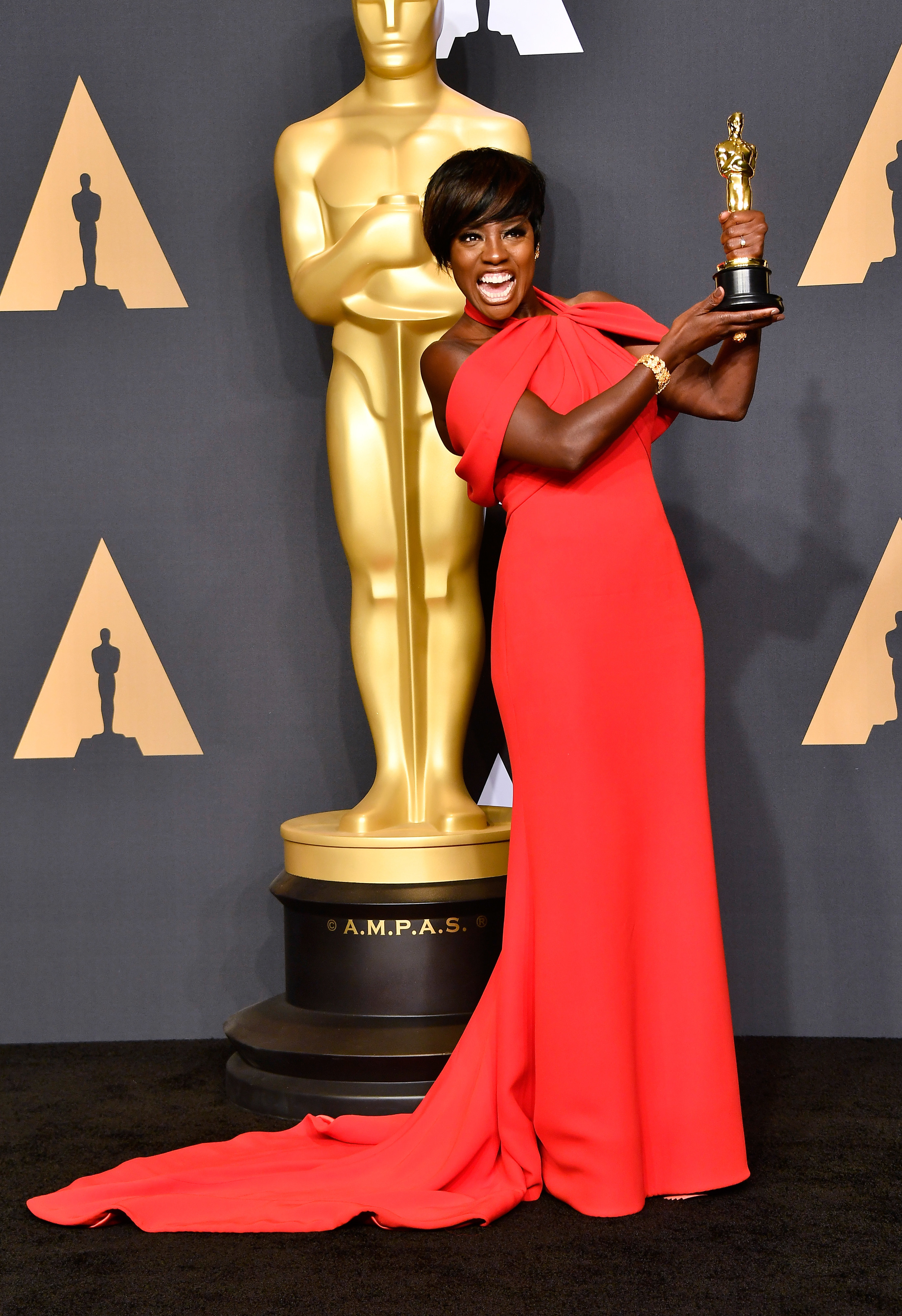 42.
Billy Porter brought the night to its knees with his 2019 tuxedo dress by Christian Siriano while working the red carpet for ABC.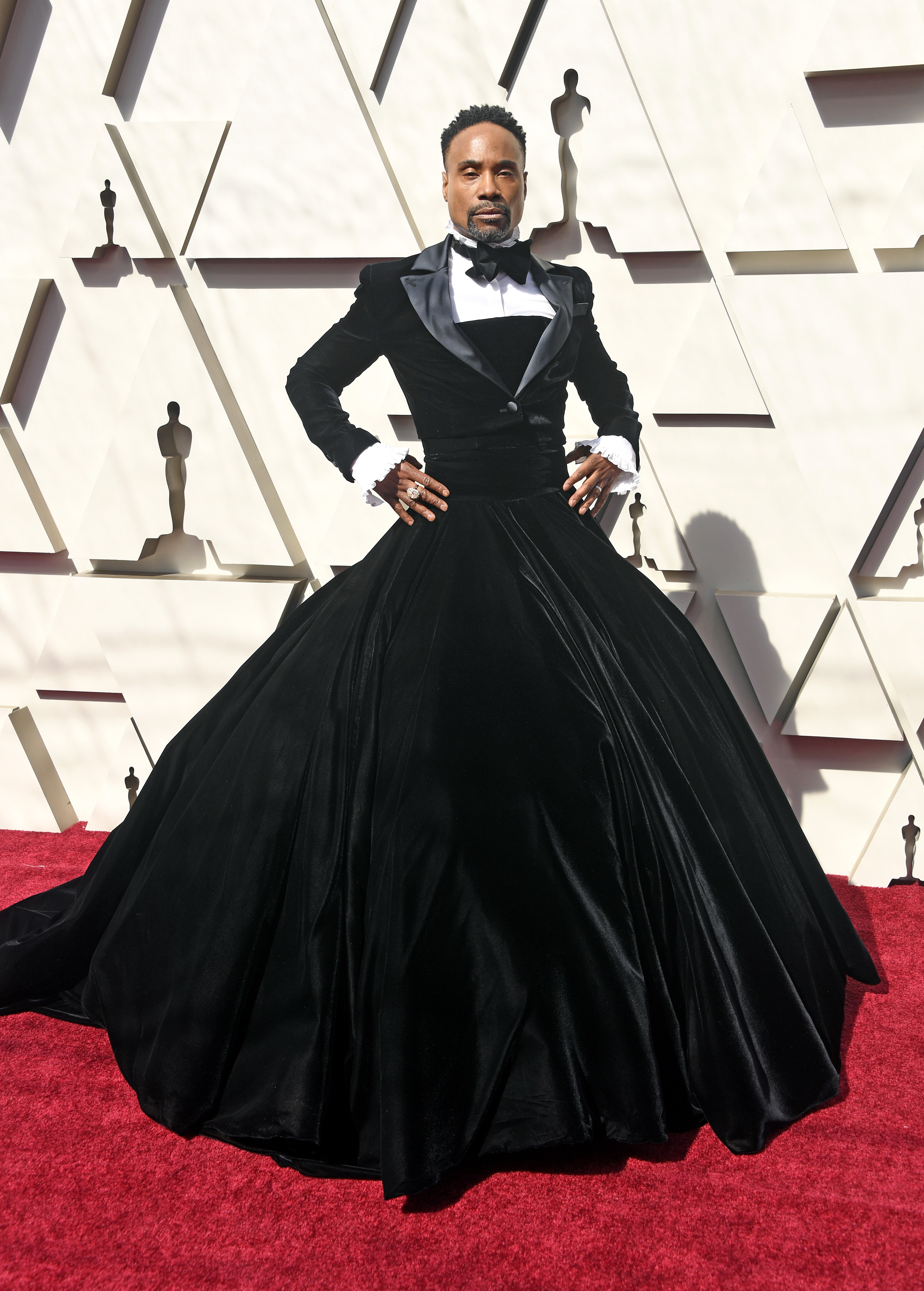 43.
Zendaya gave everything with her 2021 look, a yellow custom Valentino cutout dress with Bulgari jewelry and Jimmy Choo heels. Who needs to be a nominee to take home a win?