What's the difference between a good rom-com and a bad one? I don't know about y'all, but for me, it's all about the chemistry!
Even the corniest plot can turn into something wonderful when the feelings between the characters are palpable.
Alternatively, a good story can be totally ruined when things between the main character and their main squeeze feel flat!
So let's take a look at some examples of what I mean, shall we?
WARNING: Some spoilers lie ahead for these classic rom-coms!

1.
Starting off on a high note, some couples really know how to give you romance with a bit of heat, like Kate Hudson and Matthew McConaughey as Andie and Ben in How to Lose a Guy in 10 Days.
2.
However, some pairs can only "sell it" until a more compelling character comes along, like Kristen Stewart and Mackenzie Davis as Abby and Harper in Happiest Season.
3.
Sandra Bullock and Ryan Reynolds knew how to make you root for an unlikely couple in The Proposal.
4.
On the other hand, some couples are just not believable by ANY stretch of the imagination — like Jennifer Lopez and Owen Wilson in Marry Me.
5.
Julia Stiles and Heath Ledger might as well have written a master class on chemistry, using their roles as Kat and Patrick in 10 Things I Hate About You as the lead example.
6.
While strangers meeting under unusual circumstances CAN be cute, Ashton Kutcher and Lea Michele as Randy and Elise in New Year's Eve was not.
7.
Ali Wong and Randall Park as Sasha and Marcus in Always Be My Maybe were absolutely incredible.
8.
Meanwhile, Kumail Nanjiani and Issa Rae portray a floundering couple better than a reconnecting one as Jibran and Leilani The Lovebirds.
9.
Lesser known actors can bring a romance to life, like Arye Gross and Eric Schweig as Henry and Pike in Big Eden.
10.
Whereas, sometimes, big names make it hard to believe the connection works, as seen with Matthew McConaughey and Sarah Jessica Parker as Tripp and Paula in Failure to Launch.
11.
But you can totally understand why they'd put Ryan Gosling and Emma Stone together as Hannah and Jacob in Crazy, Stupid, Love.
12.
On the other end of that spectrum, there was N O T H I N G between Hugh Grant and Drew Barrymore as Alex and Sophie in Music & Lyrics.
13.
Some rom-com characters hit you right in the feels, like Jennifer Garner and Mark Ruffalo as Jenna and Matty in13 Going On 30.
14.
However, that was far from the case with Jessica Alba and Dane Cook as Cam and Charlie in Good Luck Chuck.
15.
Salma Hayek and Matthew Perry prove convincingly that you can accidentally marry the right person as Alex and Isabel in Fools Rush In.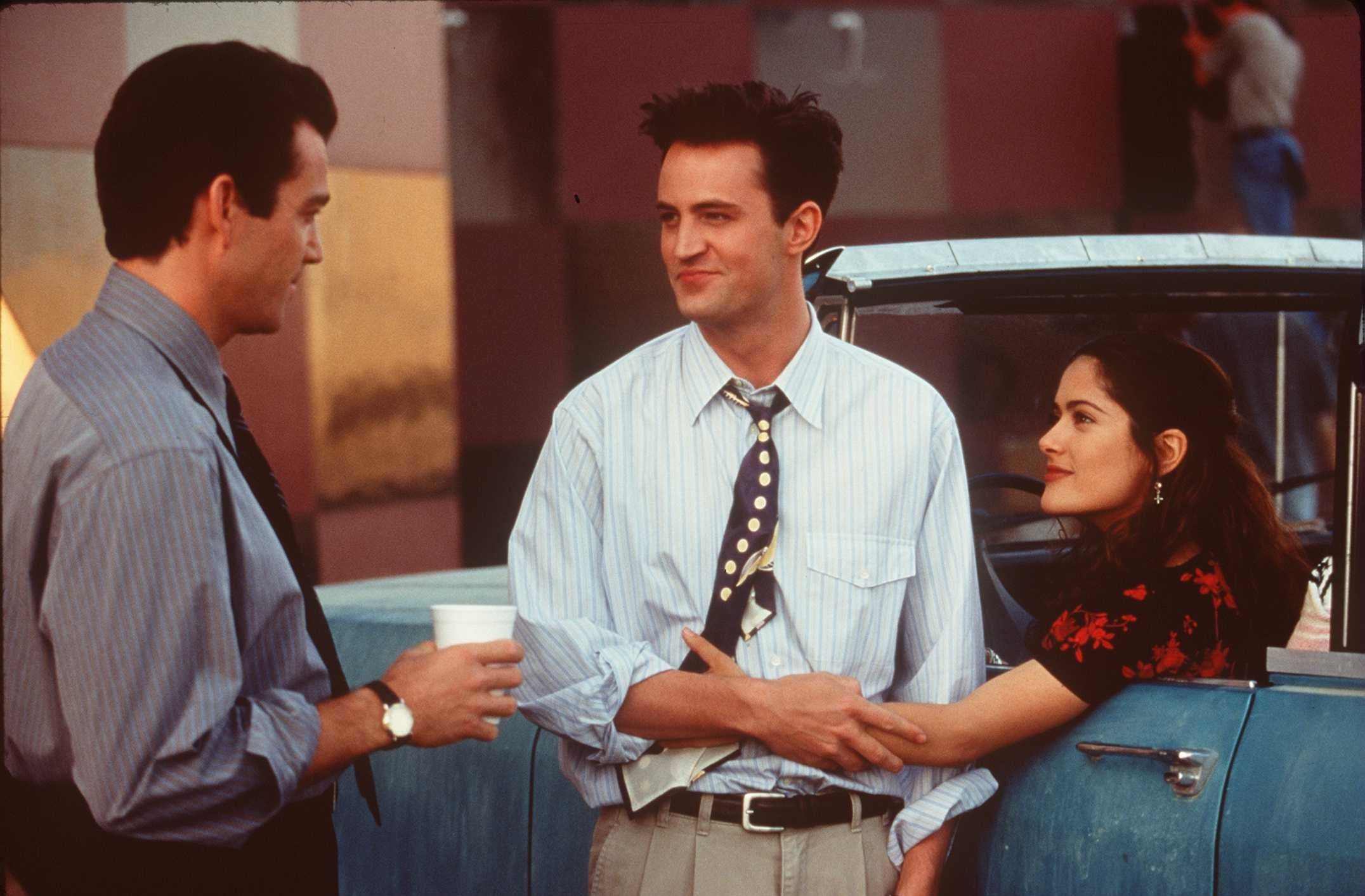 16.
But some characters can feel like they're torturing you with their highs and lows, like Joseph Gordon-Levitt and Zooey Deschanel as Tom and Summer in (500) Days of Summer.
18.
Meanwhile, Will Smith and Eva Mendes ace comedy way better than romance as Hitch and Sara in Hitch — and that's hard to come back from.
19.
Still, comedy and romance can work! Drew Barrymore and Adam Sandler melt your heart and make you bust out laughing as Julia and Robbie in The Wedding Singer.
20.
Lastly, in the midst of filming the first installment of The Kissing Booth, Joey King and Jacob Elordi went from friends to besties to ~together~ and ended up apart by the time of the second film — and it shows.
You've read my picks, who are yours? What rom-com pairings do you love, and which do you think were a major mistake? Tell us in the comments below!