This quiz is a simple way to determine just how much of a true middle child you are. Just check off every thing that makes you say, "Yep, that's me."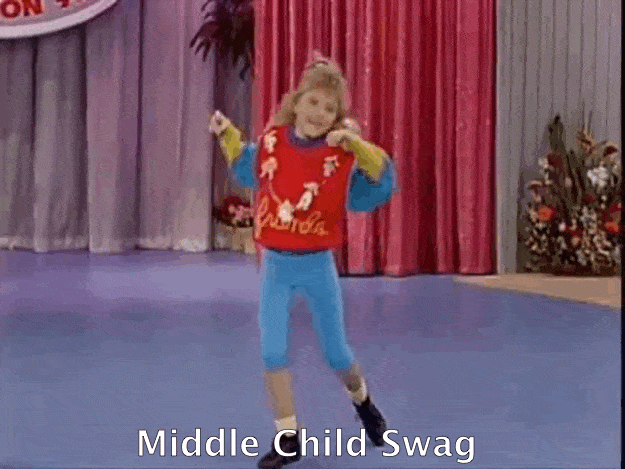 Your family photo albums have hundreds of pictures of your older sibling, but almost none of you.

You had to start doing chores at a much younger age than either of your siblings.

You were ALWAYS the one resolving family arguments.

Your childhood bedroom was the first to be turned into an office/storage/workout room.

Everyone but you thinks your younger sibling was an angel, because you were the only one who had to deal with them all the time.

Literally all of your clothes were hand-me-downs.

There are family photos from your youth that you aren't in.

You were blamed by your other siblings whenever anything went wrong.

Your family forgot your birthday.

Your family forgot your birthday more than once.

Your family still has to ask you via text what day your birthday is.

And they forget how old you are all the time.

Your parents called you asking where you were, when you were already sitting at home.

Your own parents spelled your name wrong.

You always had to sit middle in the backseat of the car.

On one or more occasions, you had to ride in the trunk of the car.

You got left behind in a store or other public place.

You got left behind in a store of other public place more than once.

You never got to pick the restaurant when your family went out for dinner.

You've been accidentally called by other other siblings' names.

You've been accidentally called by the family pet's name.

You got away with sneaking out of the house all the time, because nobody noticed when you were there anyway.

You became a therapist or mediator later on in life, and you're pretty sure it's because of your upbringing.

You went through a goth/emo/punk phase or something with similarly rebellious and noticeable clothing.