Kevin Winter / Getty Images

Via Apple

Via Apple

Via Apple

Via Apple

Via Apple

Via Apple

Via Apple

Via Apple

Via Apple

Via Apple

Via Apple

Via Apple

Via Apple

Via Apple

Via Apple

Via Apple

Via Apple

Via Apple
Answer One Question And We'll Tell You Which Adele Song You Need To Hear
You're feeling defiant, strong, maybe even triumphant, and you need a powerful ballad to go along with that feeling. Go ahead and blast "Hello." Or keep on blasting it, since you've probably had it on repeat for the past week.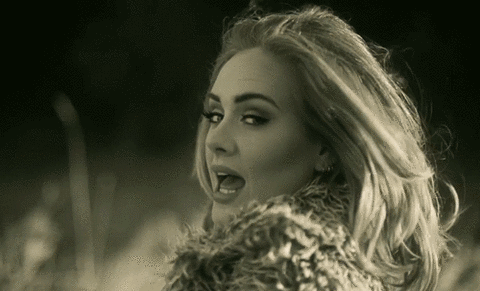 That person you're pissed at? Yeah, screw that person. Listen to this song and know you're better off without them.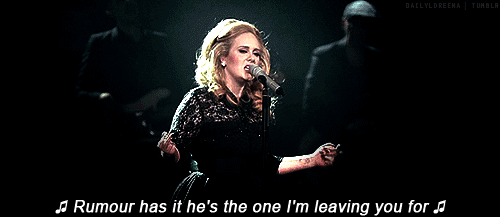 You got:

"Rolling in the Deep"
Sure, it's been a little overplayed. But nothing captures the heartbreak that Adele sings best like this song, so go ahead and cue it up again.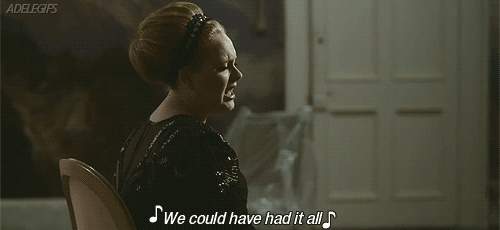 You got:

"Someone Like You"
OK, so maybe you're a little sad today. But you're not super sad, and that's why you need "Someone Like You." It's just the right bittersweet balance of sad and empowering.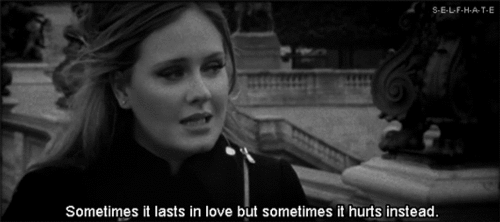 You got:

"Send My Love (to Your New Lover)"
Maybe you had your heart broken in the past, but you DGAF now. Listen to this song, remember that you're better off, and keep on being you.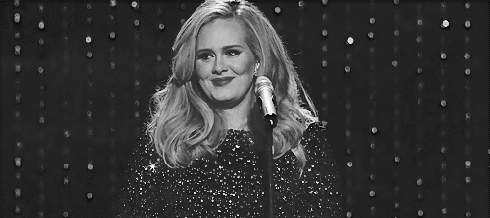 OK, lovey-dovey person, go ahead and listen to "Remedy" off of Adele's new album. It's super romantic and it's probably going to be the first dance at every wedding this year, so you can get ahead of the bandwagon.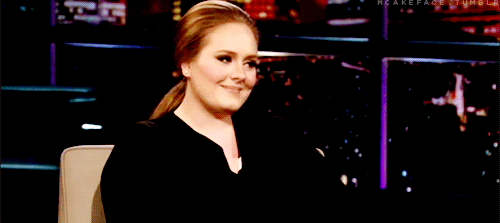 You got:

"When We Were Young"
So you're pretty sad, huh? Sorry about that. Drown your sorrows in this new Adele song, which will make you cry even harder.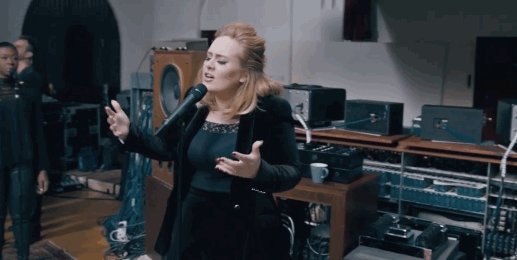 You got:

"Make You Feel My Love"
As Adele songs go, this one probably has the lowest sad stuff–to–romantic stuff ratio, probably because it's a cover. In any case, Adele slays this song so it's always good for a listen.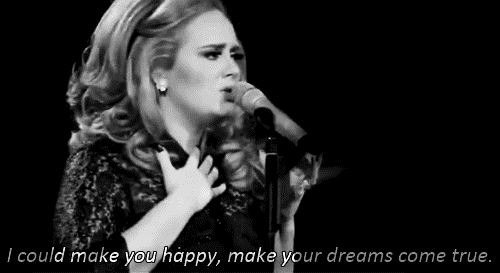 The title sounds sad, but really "I Miss You" is one of the more romantic tracks on Adele's new album. In fact, if you listen closely, it's pretty sexy. Get it, Adele.