What's A Random Fact That Completely Blows Your Mind?
You guys, North Korea and Finland are separated by just ONE COUNTRY.
Have you ever heard a fact that completely blew your mind?
Like the fact that there was a bigger time gap in between the Stegosaurus and the T-Rex than between the T-Rex and today?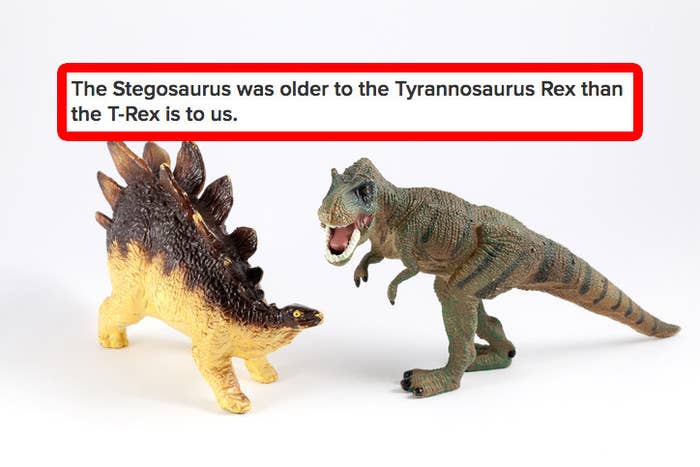 Or maybe you just saw a photo that blew your mind.
Tell us a fact that blew your mind in the Drop Box below (or drop a mind-blowing image) and you could be featured in a BuzzFeed Community post!