1. AN ANVIL? A BLACKSMITH? IS IT GENDRY?
2. Nah, guess not. False alarm.
3. Look at all these happy people building stuff! Clearly they're on the wrong show. Don't they know that nobody is happy here?
4. HOLY SHIT IT'S THE MOTHERFUCKING HOUND.
5. YAAASS.
6. He gave up killing people and eating chickens for building shit and hopefully EATING EVEN MORE CHICKENS.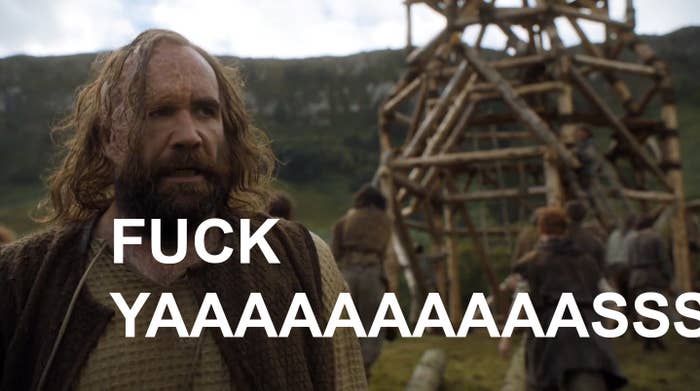 7. If Sandor is anywhere near the Riverlands and he, Jaime, and Brienne are going to be in the same general area, then that's going to be INTENSE.
8. But not as intense as CLEGANEBOWL BITCHES YESSSSSSS GET HYPE.
9. "It was a woman." You're fuckin' right it was.
10. So, how much time to you think they spend making Jonathan Pryce dirty enough to play the High Sparrow every week?
11. Look at Margaery in her conservative dress, playing nice and waiting for her chance to fuck shit up.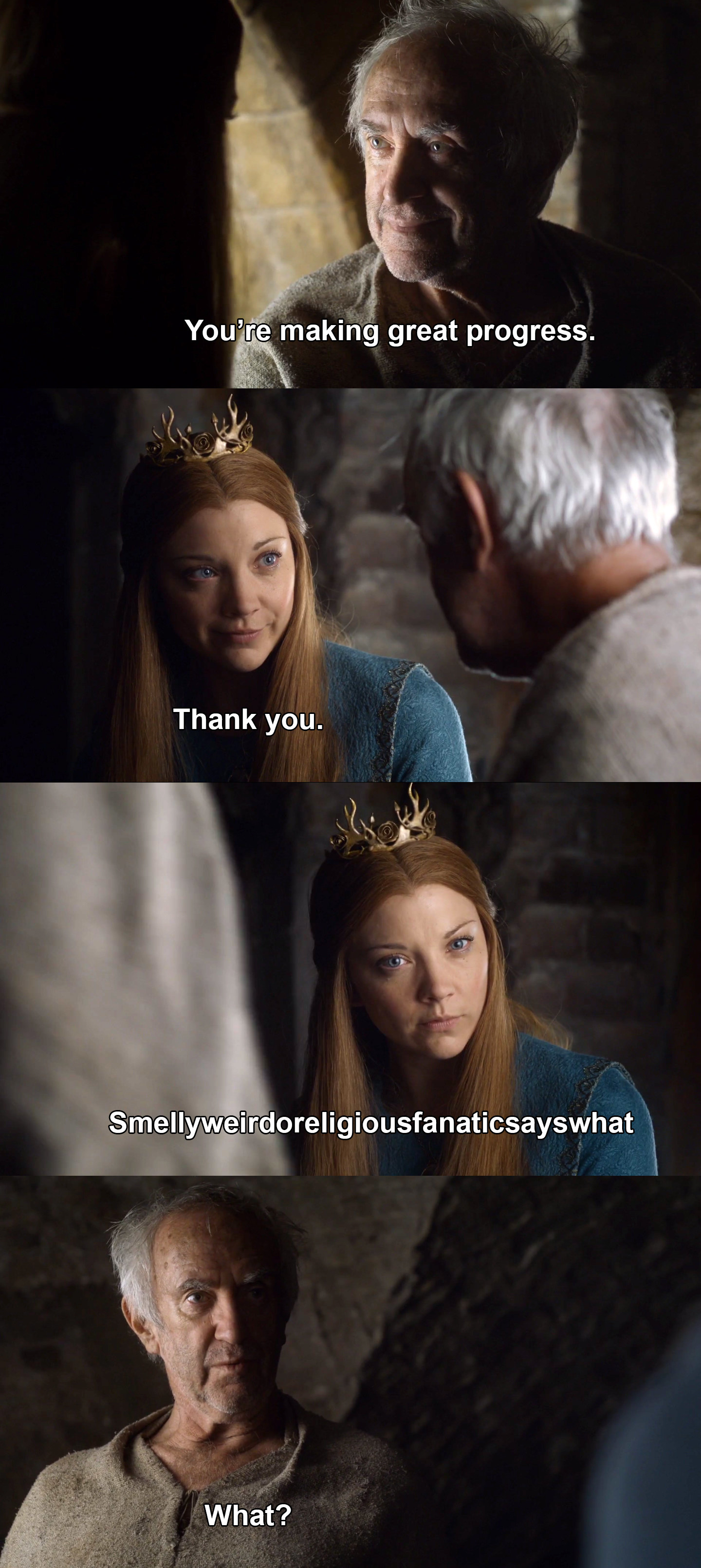 12. Oh he did NOT lock up Lady Olenna.
13. OK he didn't yet.
14. Ohhhhh I hope Olenna does destroy Shame Nun.
15. There it is! Some good ol' Tyrell scheming!
16. Aww lookit Tormund, defending his BF.
17. Already getting my popcorn ready for a couple episodes when Wun-Wun fucks some shit up.
18. Aw man he's probably going to die though.
19. OLENNA VS. CERSEI SCENE. SO FULL OF SHADE.
20. Honestly, so excited for more of these two: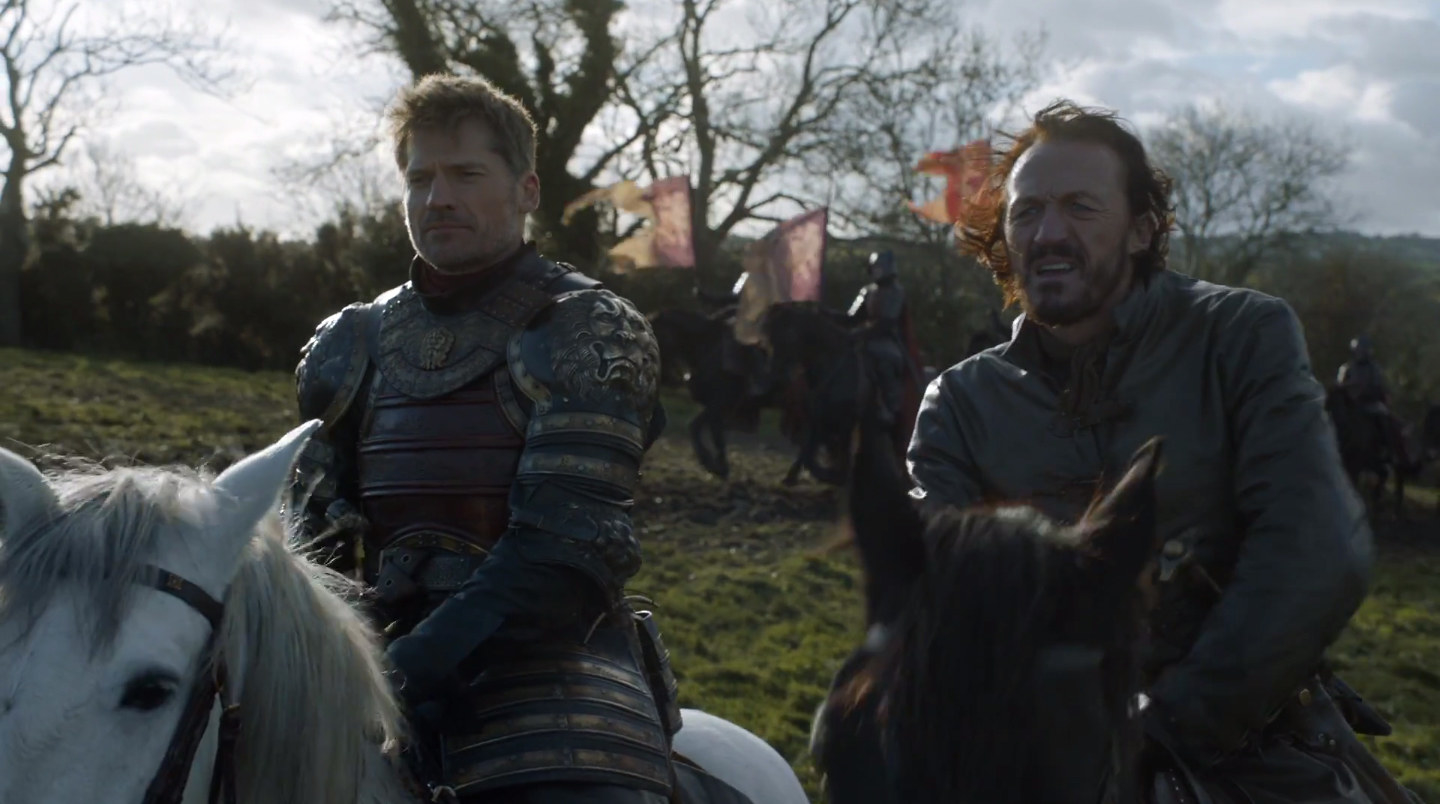 21. Man, Black Jack Randall is having a rough time out there.
22. Quality backhand, Jaime.
23. So, Lyanna Mormont is the sassiest.
24. Ooh, everybody quiet, Davos is giving one of his speeches!
25. Lol 62.
26. Well that was worth the trip.
27. At least we're getting a nice tour of the minor houses this week.
28. Mark House Glover down as a bunch of dicks tho.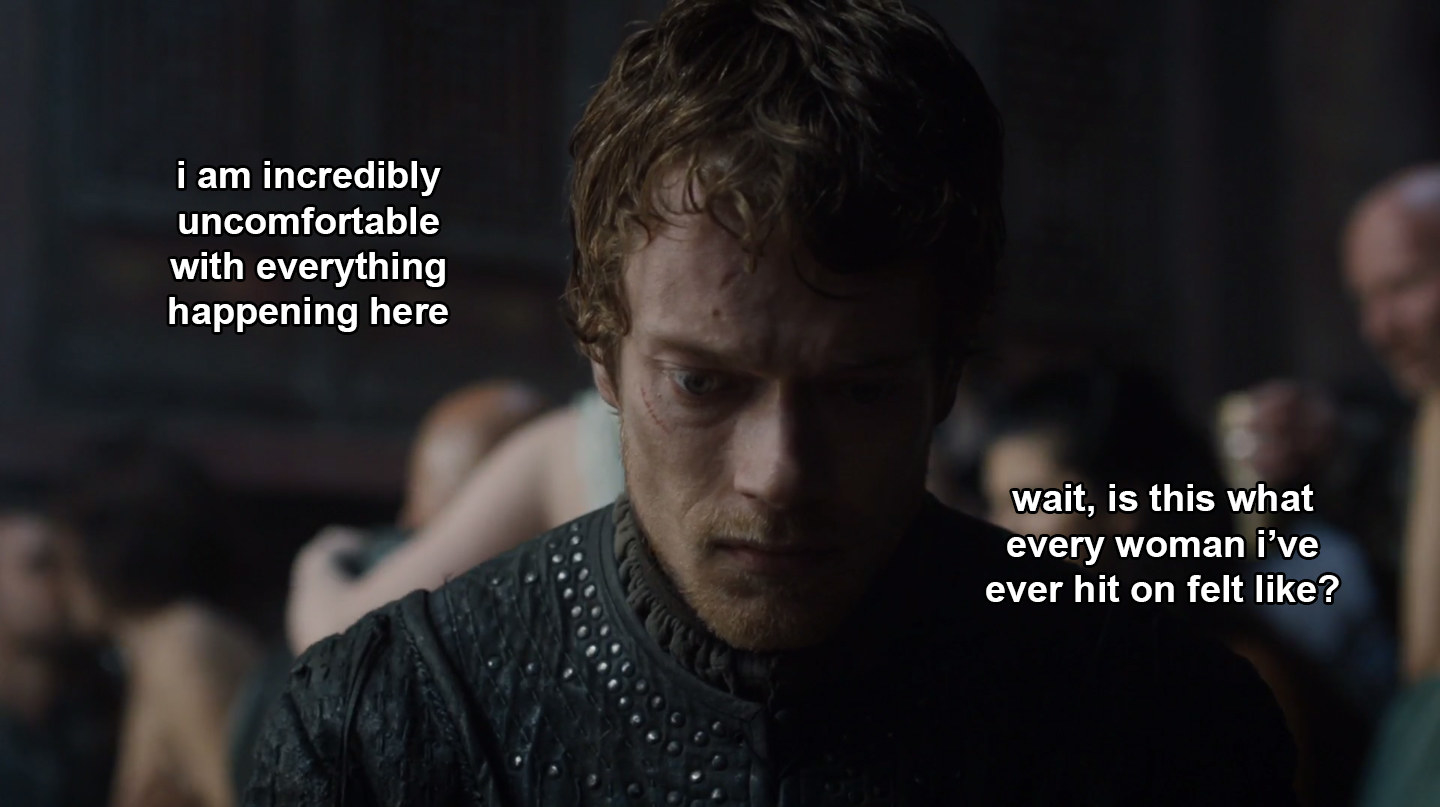 29. Yara's pep talks are harsh.
30. Oh shit, Sansa's going to ask for Littlefinger's help.
31. No, girl, no.
32. Noooooo. No. No.
33. Ten bucks says Sandor murders those little horse-riding bastards before the end of the episode.
34. ARYA, RUN, GIRL.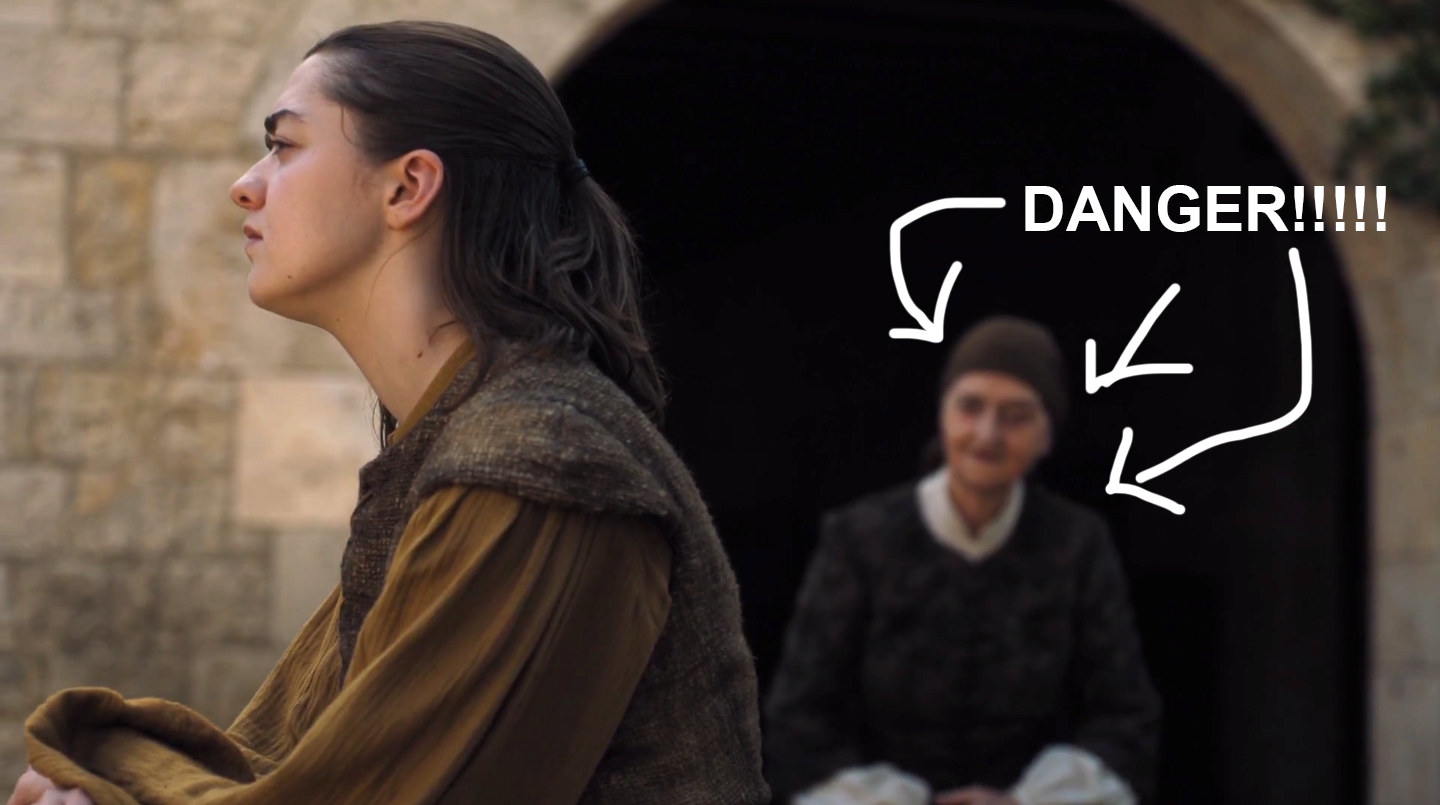 35. YOU KNOW BETTER THAN THIS.
36. OH FUCK NOOOO.
37. Damn, Arya is tough as balls.
38. Yeah, Arya, remember how the Faceless Men are...you know...faceless? What did you think would happen?
39. Oh, you done pissed off the Hound now too.
40. GO GET 'EM, SANDOR.
41. AND GET SOME CHICKEN.