Hopefully you've been watching The Good Place, because it's one of the funniest shows on TV right now.
I also hope you've been watching because I'm about to drop some SPOILERS in here.
As we learned in the Season 1 finale, the gang is actually stuck in the Bad Place, with Michael attempting to torture them through new, experimental means.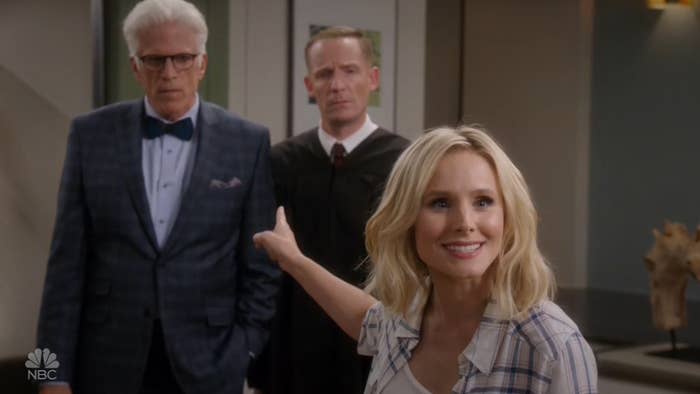 But Redditor littletoyboat has a theory that'll out-twist the twist: What if they've all actually been in the Good Place all along, and not even Michael knows it?
The theory is that a Good Place where everything is actually perfect would be too boring, so the architects had to spice things up a little.
The theory makes sense: The real Good Place might want to help people who maybe weren't that good to improve in their afterlife.
Oops. Something went wrong. Please try again later
Looks like we are having a problem on the server.
What do you think?
Yes! This is absolutely going to be the next twist!

No way, this theory is total bull shirt.

I've never seen this show, I just like voting in polls.