This "13 Reasons Why" Theory Is Bonkers But Just Might Work
If anything, it might explain why Tony was such a frickin' weirdo. H/T to E! Online.
The latest — and probably most outrageous — involves everybody's favorite pompadour-wearing mechanic, Tony.
The theory, which originated from E! Online, suggests that Tony isn't exactly what he seems...
...he's actually a guardian angel, or even a ghost.
It would explain why Tony seemed to ALWAYS be there right when Clay needed him.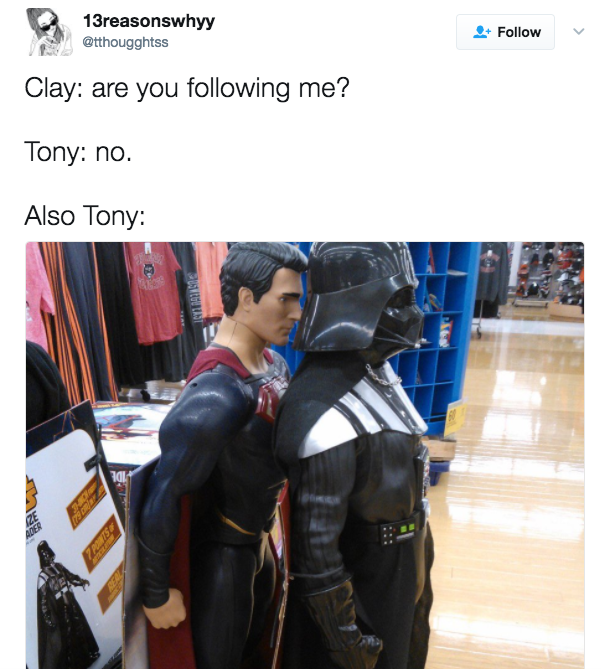 If he was a ghost of a former student, it would explain why his car and sense of style is very retro.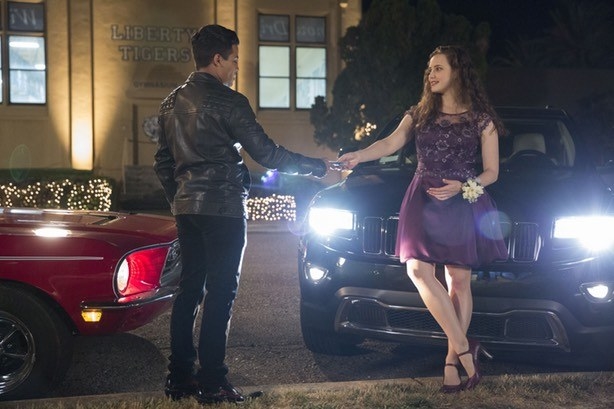 Of course, he probably interacts with too many people for this theory to work.
He even has a boyfriend, which seems like a lot for a guardian angel...unless it's all part of his cover?
There is the fact that Tony took Clay on a VERY DANGEROUS ROCK-CLIMBING EXCURSION for absolutely no reason, which would be incredibly stupid if he didn't have angelic powers that would keep Clay from plummeting to his death.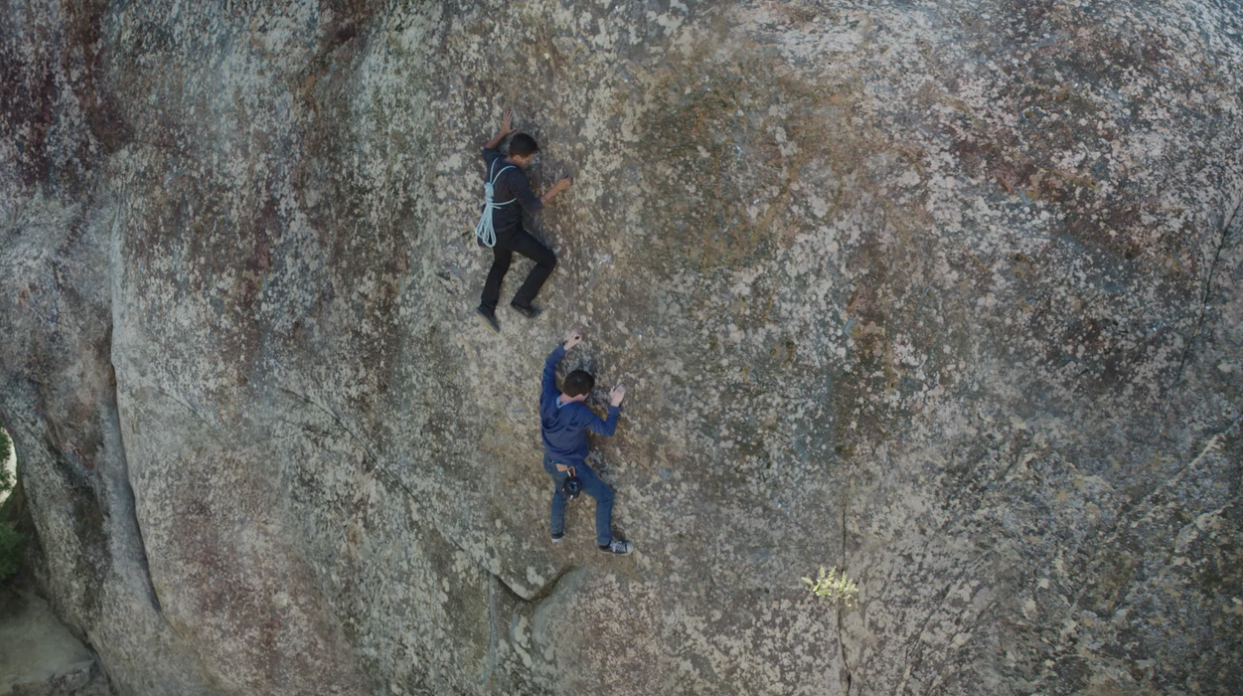 But of course we can assume that the real reason Tony was following Clay all over the place was this: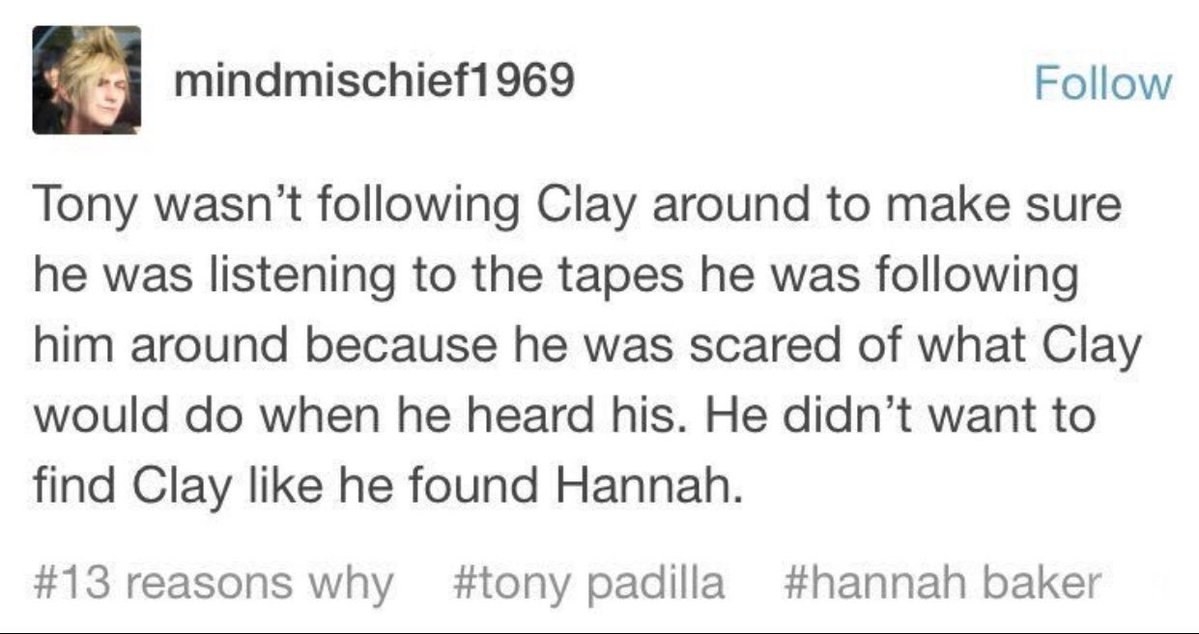 So, is Tony some kind of otherworldly being? Or just a guy with cool hair?