If you need a distraction today, please enjoy this video from Late Night with Seth Meyers where everything planned in the sketch completely falls apart.
The concept of the sketch is simple: Ally and Amber, two writers for the show, debate about Wonder Woman but Amber is completely off-topic.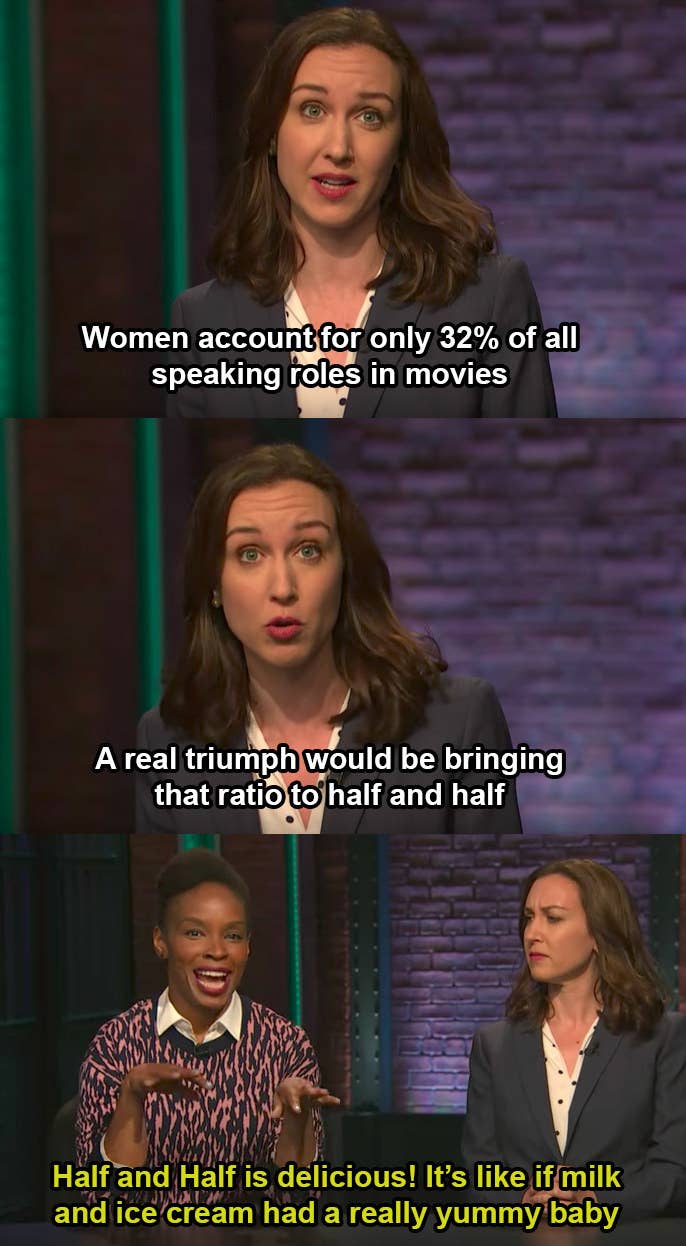 But about halfway through, Amber tries to set off some confetti, and accidentally fires it backwards, right into her stomach.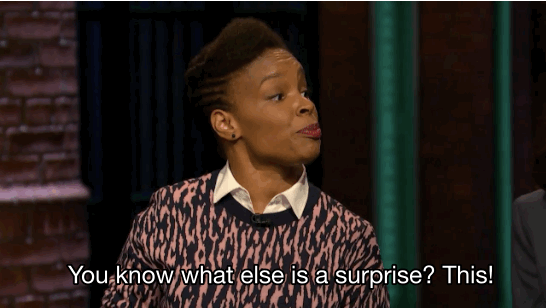 From there, all hell breaks loose.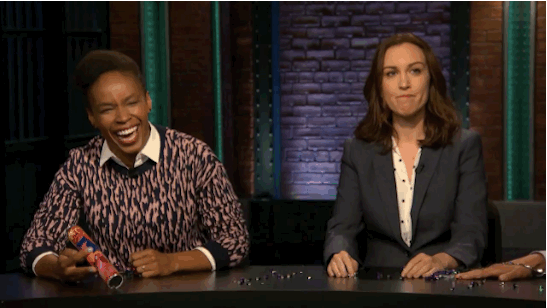 Seth actually had to stop the sketch to talk about how many times they rehearsed it.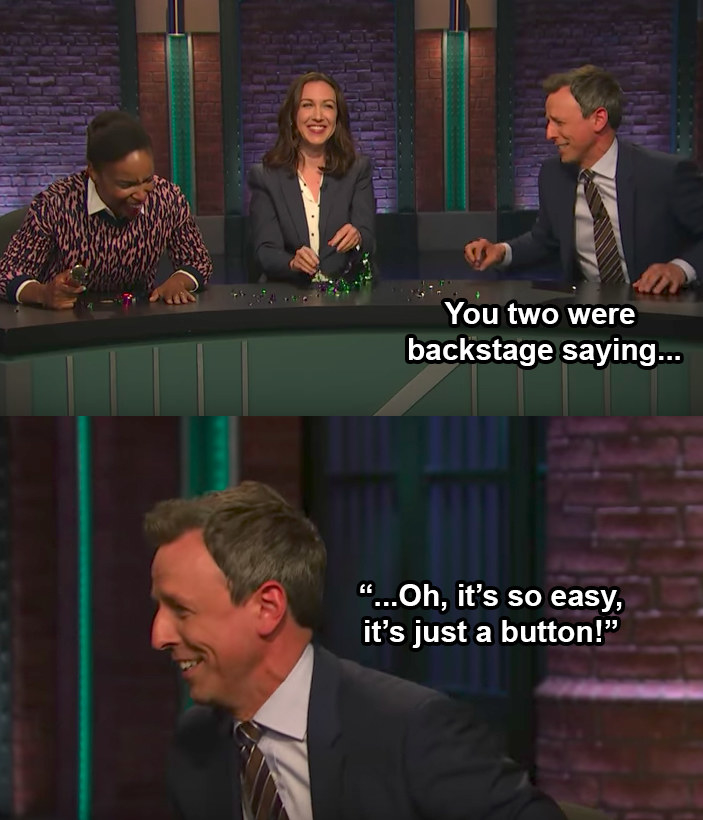 Even once things got back under control, they weren't really under control.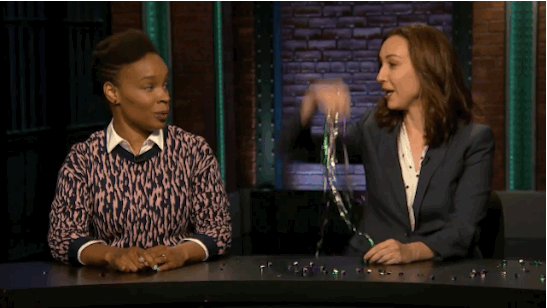 And don't worry: Amber redeemed herself in the end.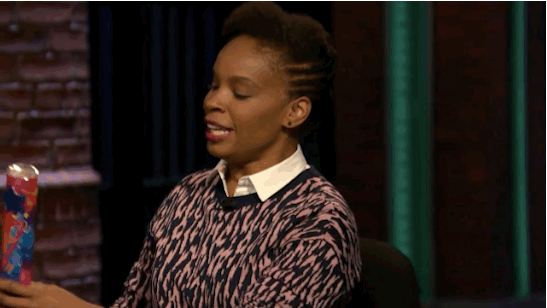 THE BEST.