Samantha Bee Had The Perfect Reaction To Vanity Fair's All-Male Comedy Cover
The magazine left out any female hosts in their coverage of late-night comedy, so Samantha Bee responded on Twitter with...a centaur?
Earlier today, Vanity Fair tweeted out a photo from their feature on late-night TV hosts, and lots of people noticed a glaring issue.
Namely, they noticed that there aren't any women in the photo.
Of course, that's partly because there just aren't a lot of women in late-night TV to begin with.
But Vanity Fair overlooked one very important person: former Daily Show correspondent Samantha Bee.
Bee took the opportunity to respond in the best way possible. First this:
YAASSSSSS.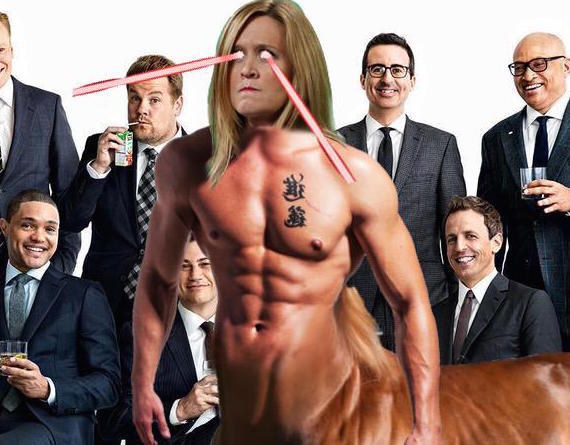 Oh, and there's also the matter of Chelsea Handler, whose Netflix talk show is set to premiere in 2016 as well.
But mostly, LASER-SHOOTING CENTAUR SAMANTHA BEE (and maybe John Oliver) FOR PRESIDENT 2016!