Many of us are familiar with the time-honored sporting event that we call beer pong.
But a video from Insider has Twitter talking about a new-but-not-really-so-new game: Prosecco Pong.
The game set, created by party décor company Talking Tables, comes with 12 plastic champagne glasses and three pink ping-pong balls.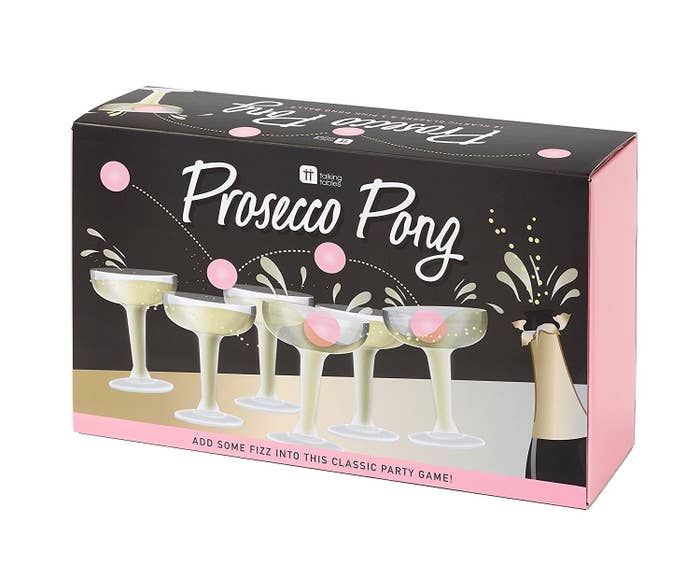 Naturally, Twitter has thoughts.
A lot of people are jokingly calling it the "gentrification" of beer pong.
Others question the name choice.
But mostly, people have questions about the $30 price tag for the set.
Because we've all been to Walmart.
Still, there are plenty of people who are excited about the idea.
Just keep your elbows BEHIND THE LINE, PLEASE.