So if you watched the Season 7 premiere of Game of Thrones, then you saw Daenerys' mostly silent scene at the end of the episode.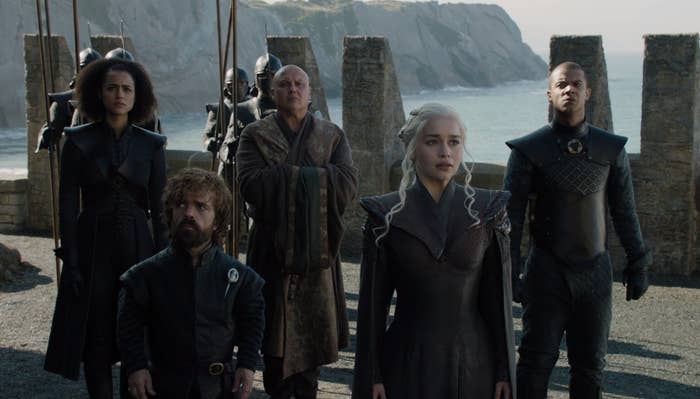 Well, Dany only had to speak three words to get fans excited about her homecoming.
There was that moment where she tore down that tacky-ass Baratheon banner hanging in HER halls.
Some people couldn't help but notice some similarities in Dragonstone's decor.
But mostly, people were like "DANY, DO NOT TOUCH THE TABLE."
YOU DO NOT WANT TO KNOW WHAT HAPPENED ON THAT TABLE.
GET THE LEMON PLEDGE, GIRL.
WASH YOUR HANDS.
Welcome back though.