In the video, House of the Dragon stars Olivia Cooke and Emma D'Arcy talk about their favorite drinks, and Emma says theirs is a "negroni sbagliato, with prosecco in it."
Basically, just about every comment on the video is about the way D'Arcy says "with prosecco in it," and I promise you'll understand if you watch the video with sound on.
Since I'm a big fan of House of the Dragon (and I love any excuse to day drink on a Monday afternoon), I did the same. There are only three ingredients, and they're pretty easy to find: Campari, sweet vermouth, and prosecco.
In a mixing cup with ice, add 1.5 ounces of Campari: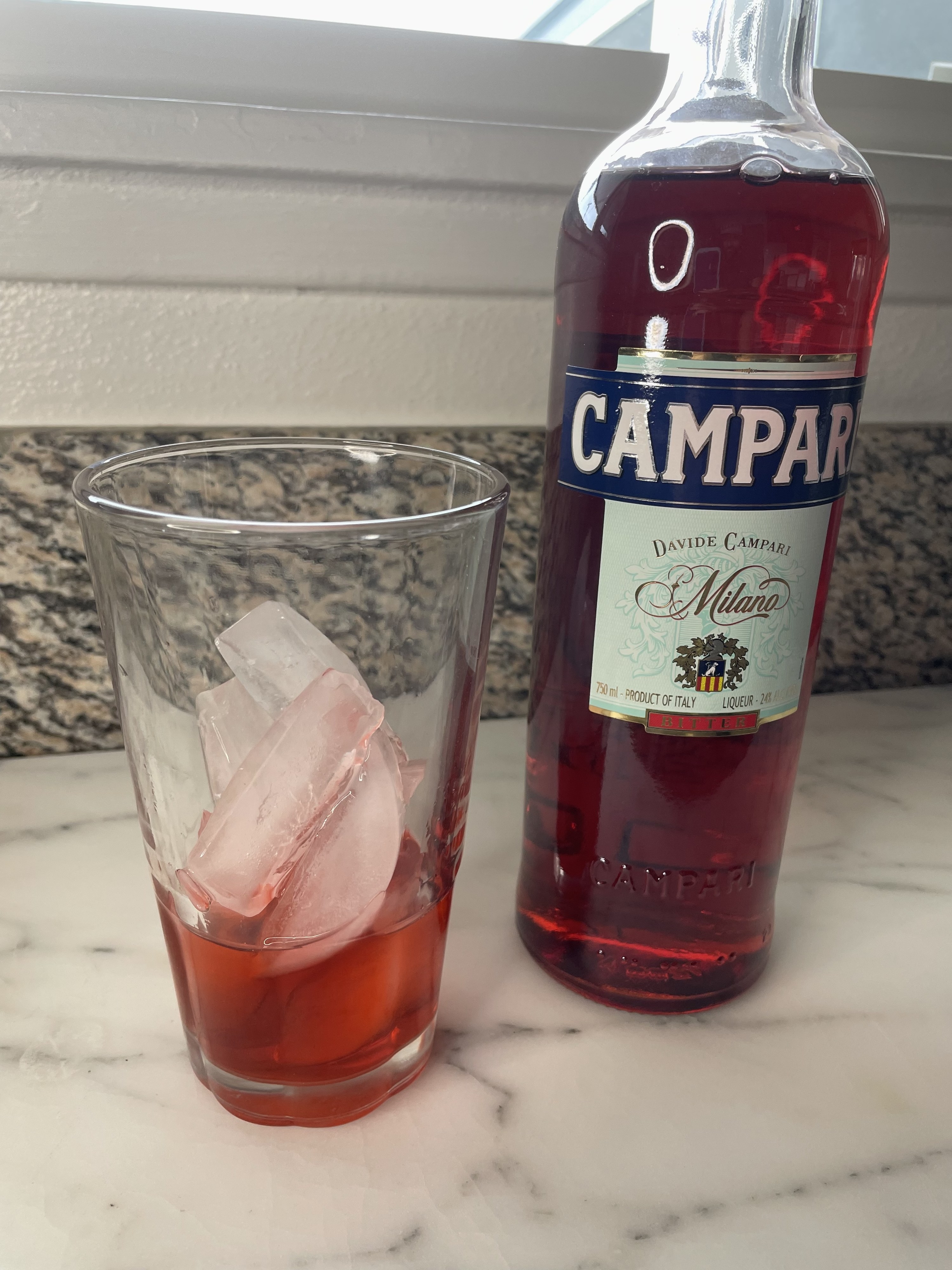 Then add 1.5 ounces of sweet vermouth:
And then top it off with 1.5 ounces of prosecco: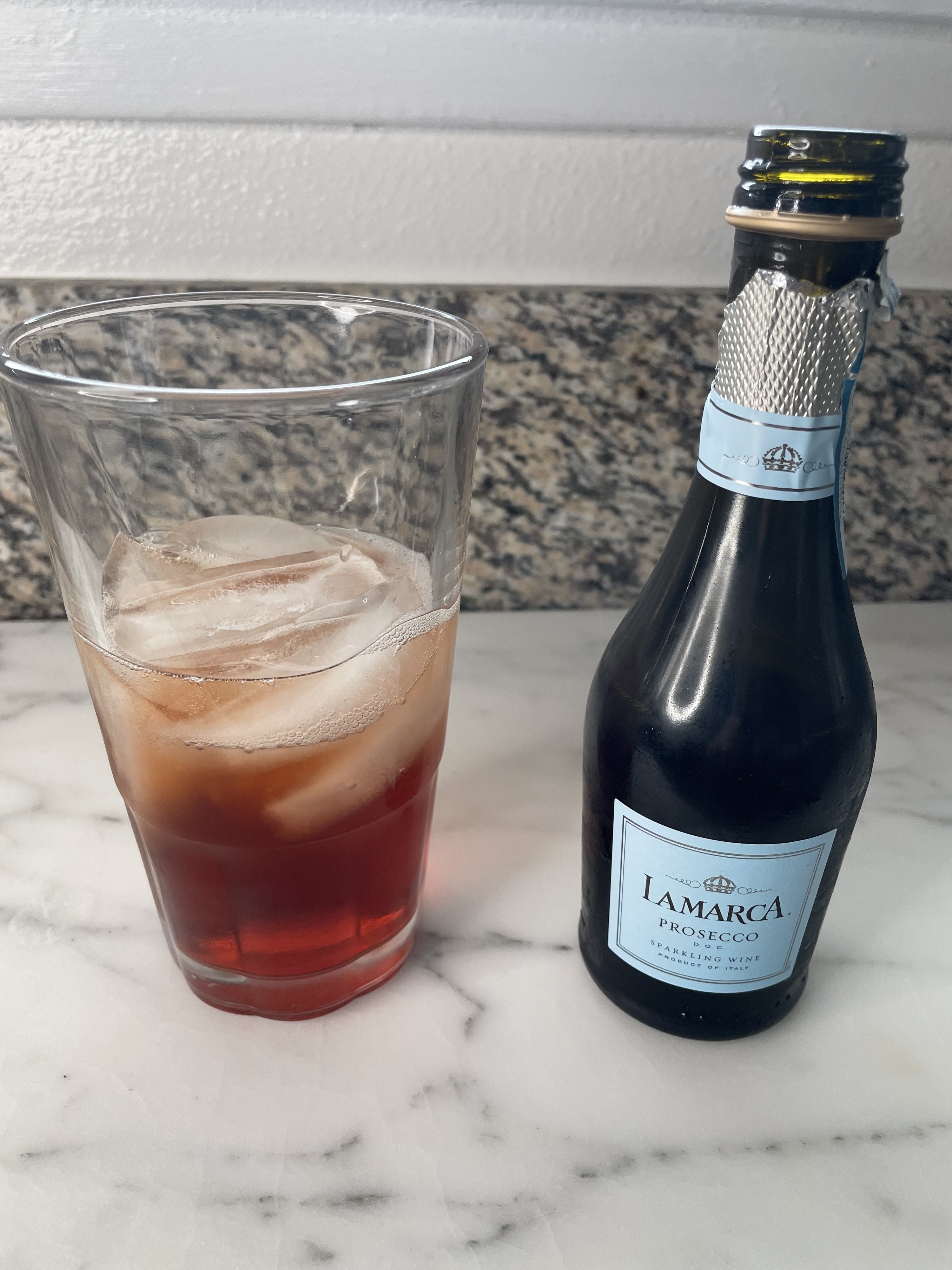 Give it a stir...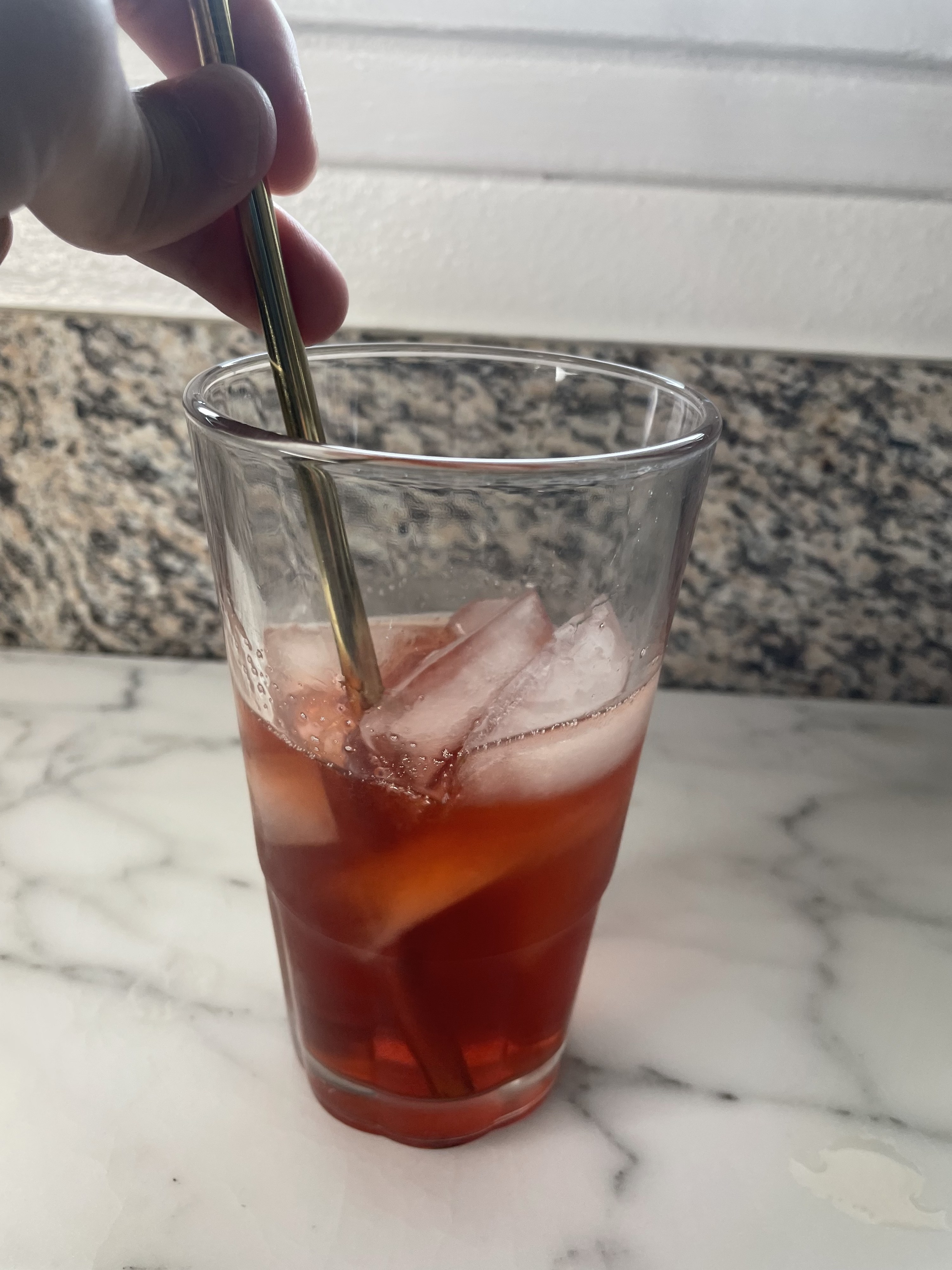 And then strain it into a glass.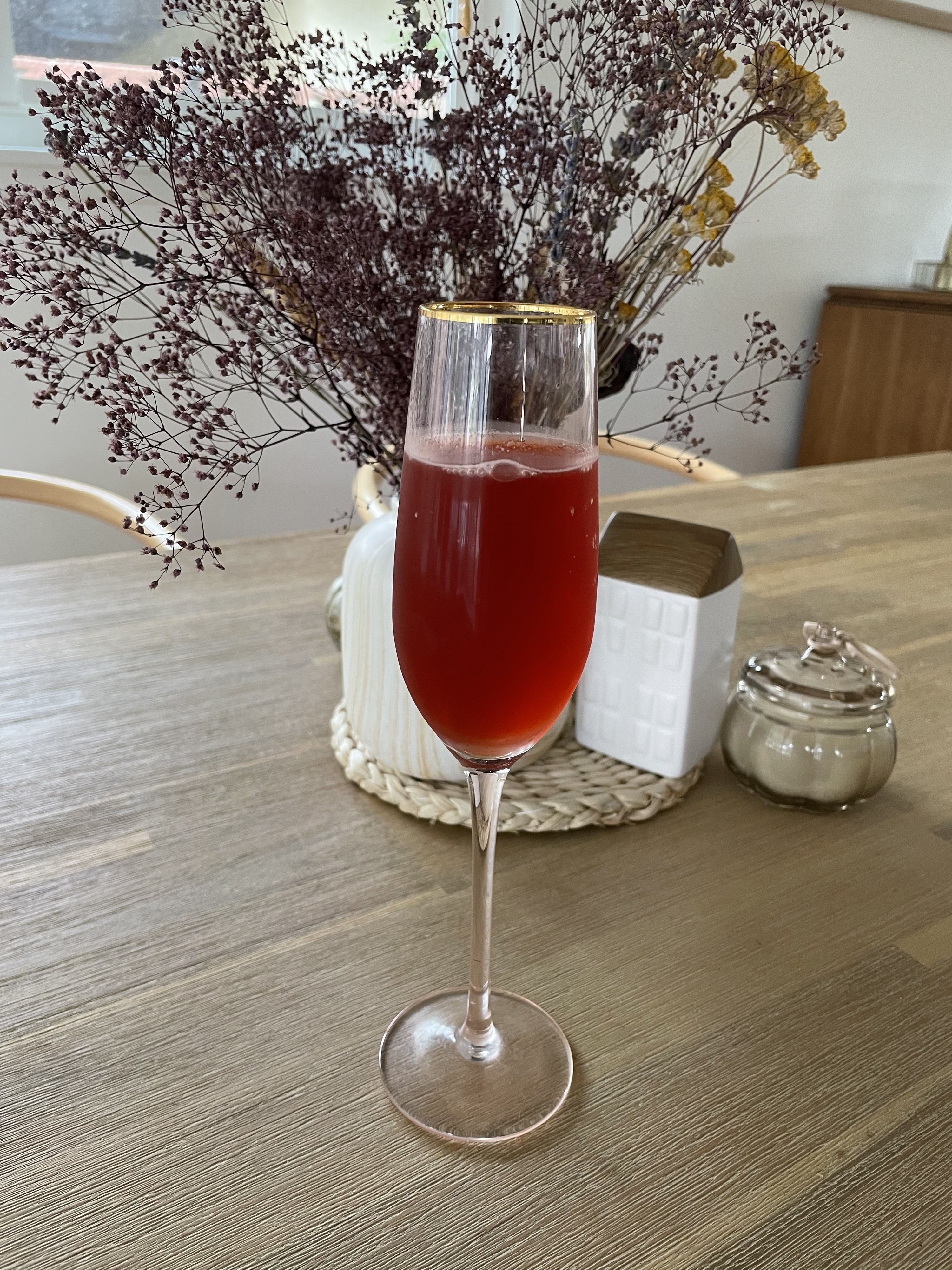 I put on my Italia hat and gave it a sip...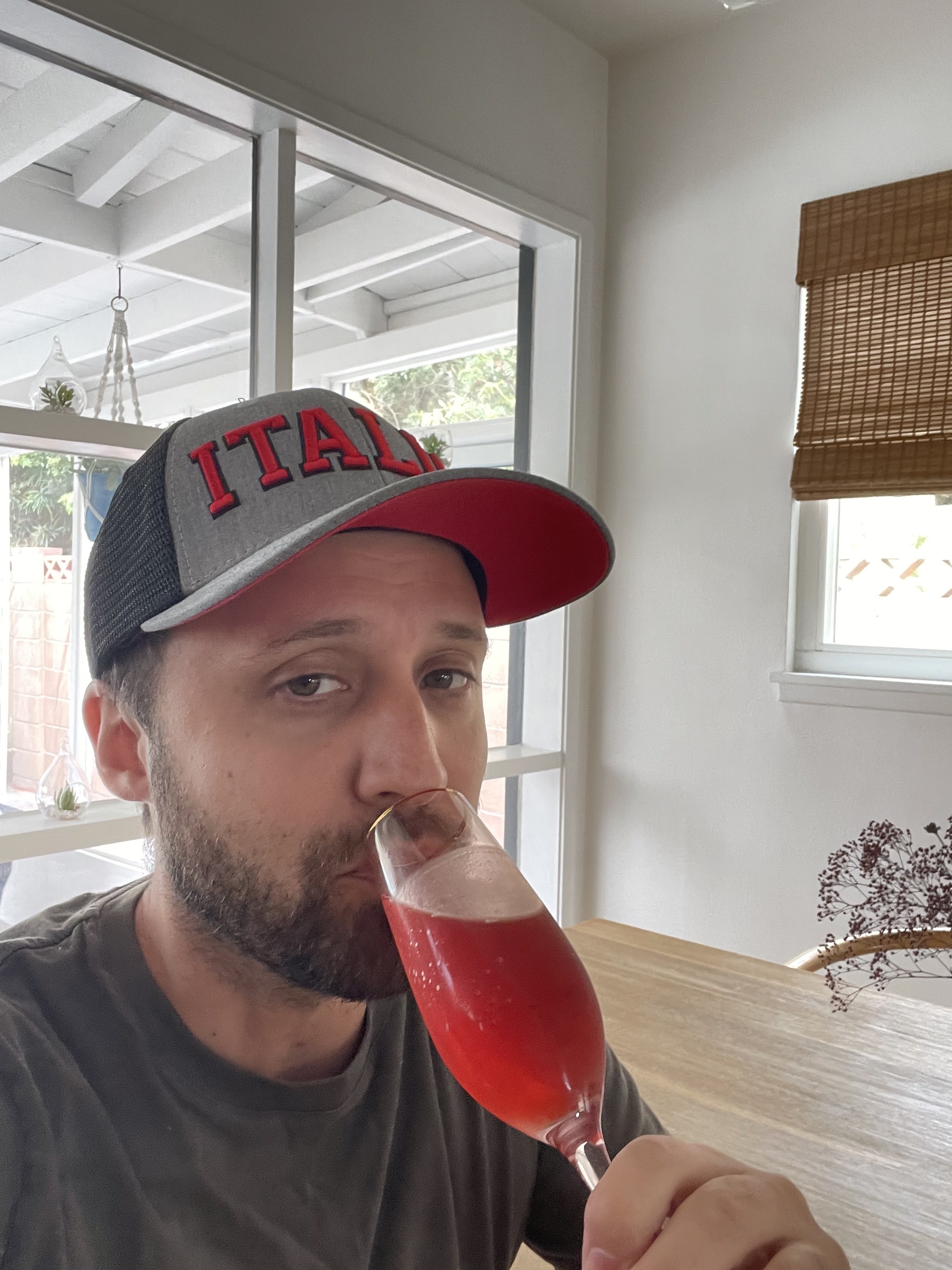 And yeah, that's pretty tasty. You still get the bitterness of the Campari, but it's balanced out by the sweetness of the prosecco. However, if you don't usually like a negroni, you might not like this version of it either, as the Campari is still the main flavor here.
So there you go. I can see why this is Emma D'Arcy's favorite drink, and honestly, I might start making them to go with the final episodes of the season!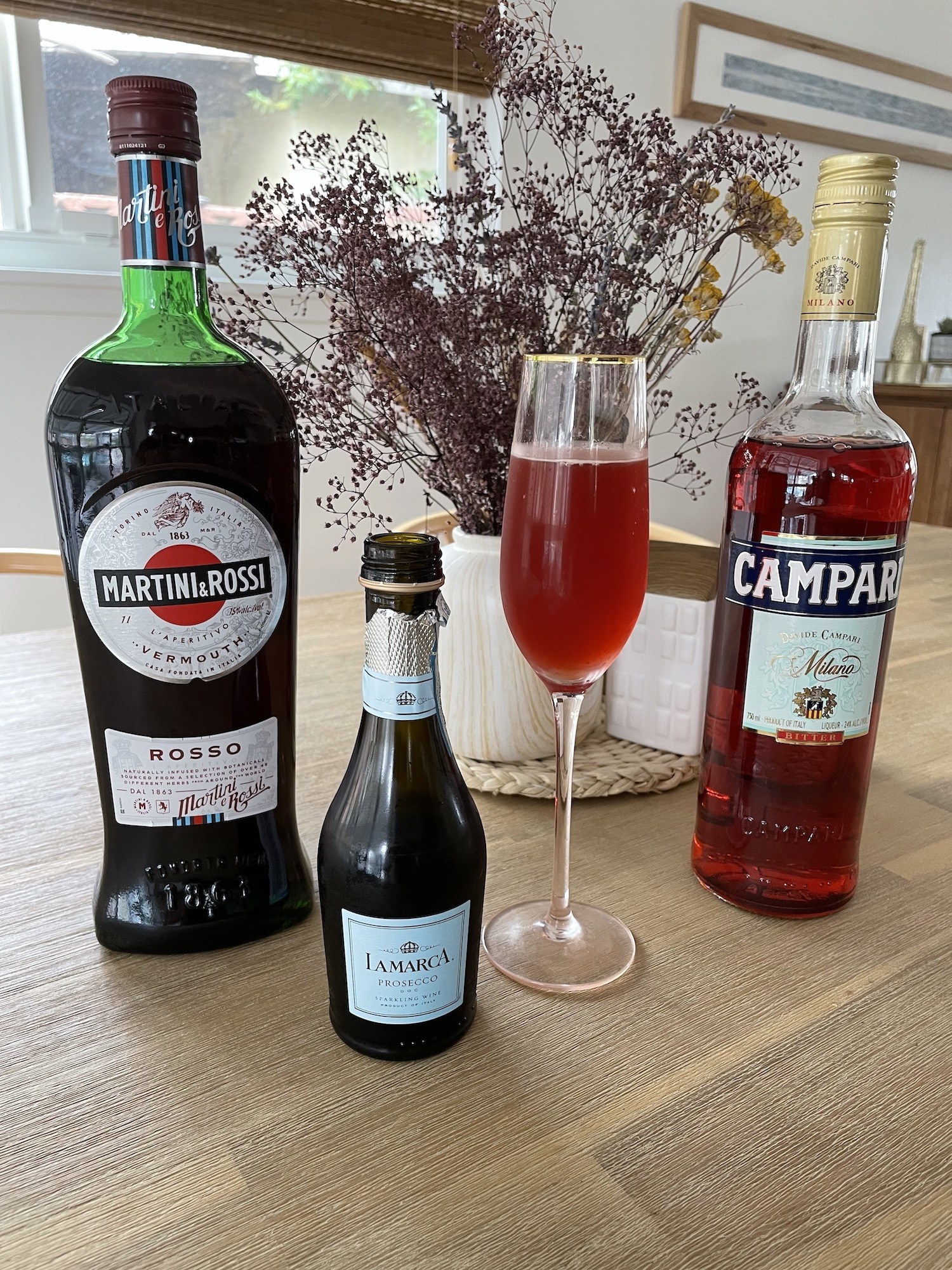 Here's the recipe, just in case you need it:
1.5 ounces Campari

1.5 ounces sweet vermouth
1.5 ounces prosecco
Add the Campari and sweet vermouth into a mixing glass with ice and stir. Add prosecco and stir again, then strain into a champagne flute. Alternatively, strain into a rocks glass with ice. Garnish with orange peel or slice. Top with more prosecco for added sweetness, to taste.