Have you rewatched the first season of Game of Thrones recently?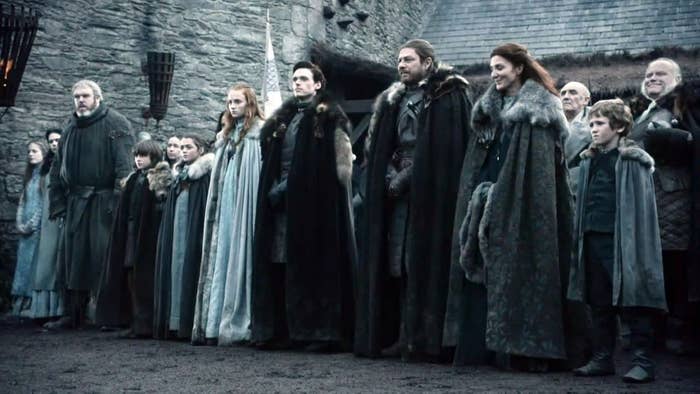 It takes you back to a time when we still thought that things like this might actually happen.
Let's all take a trip back to this moment, though.
If you look and listen closely, Ned Stark whispers something to himself right before that sword comes down.
You can hear the audio in this clip, right around the 04:30 mark.