If you've been watching The Kardashians on Hulu, then you probably already know that Kourtney Kardashian Barker and her husband, Travis Barker, have been going through IVF.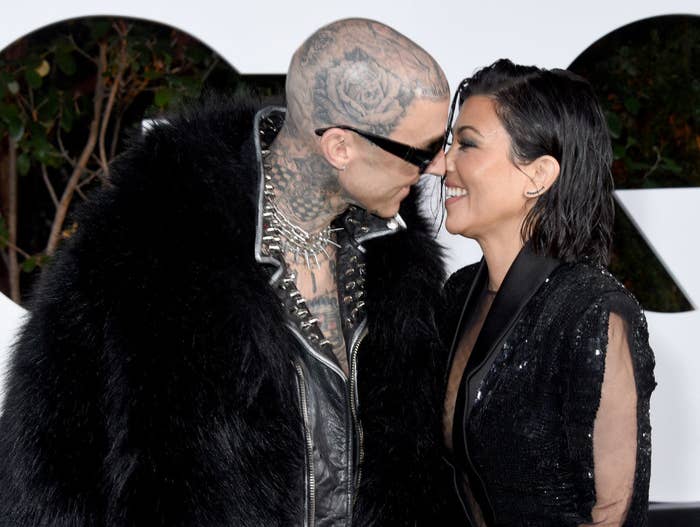 Today, Kourtney posted some behind-the-scenes pics from a photo shoot she's doing, in which she's wearing a cropped yellow sweater, yellow vinyl pants, and yellow heels. It's all very sunny.
One of the commenters asked, "Is she pregnant," and Kourtney took the time to respond...because this absolutely, 100% needed to be said: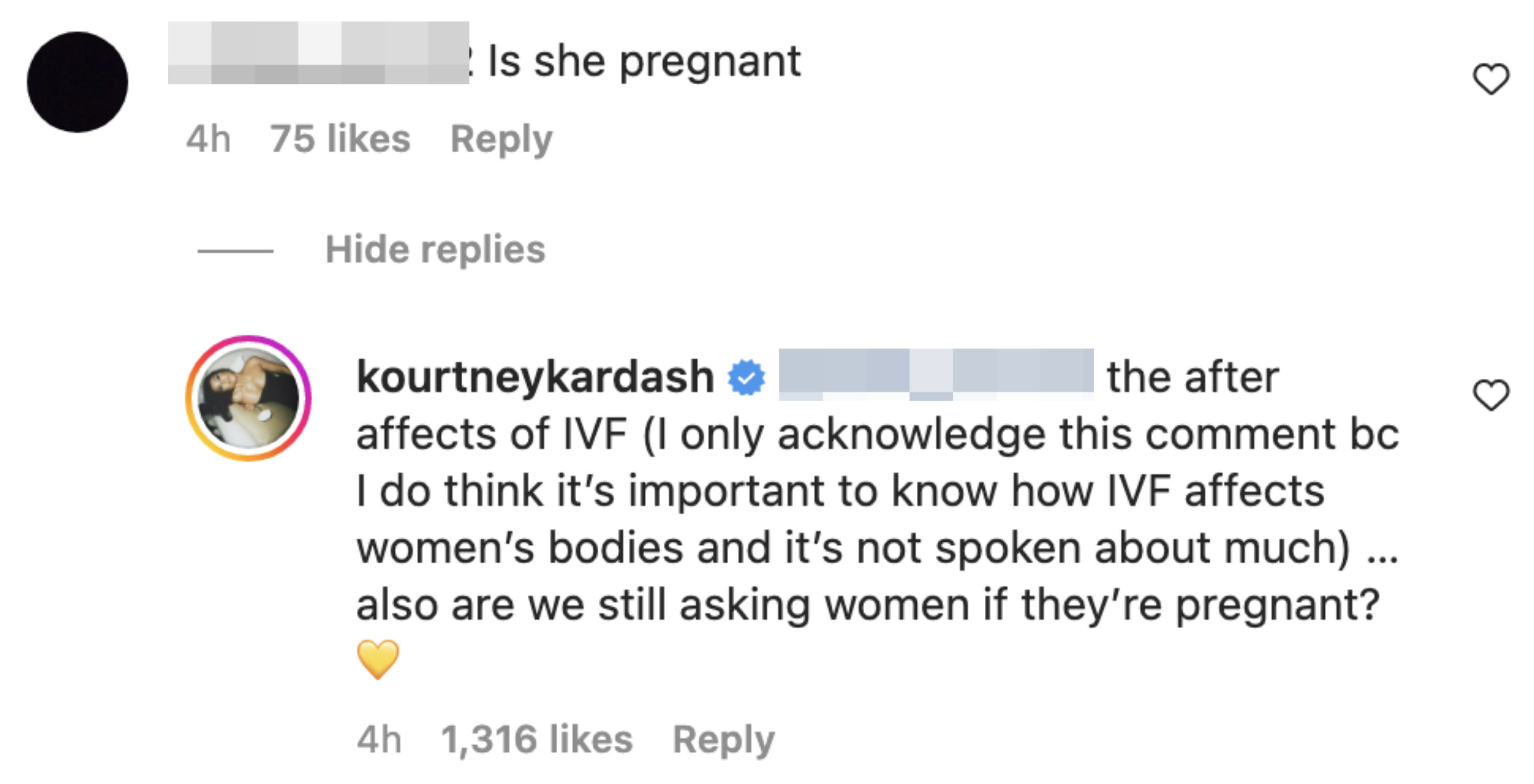 "The after effects of IVF," Kourtney wrote, explaining whatever the heck it is the commenter thinks they saw that led them to think Kourtney is pregnant. "I only acknowledge this comment bc I do think it's important to know how IVF affects women's bodies and it's not spoken about much."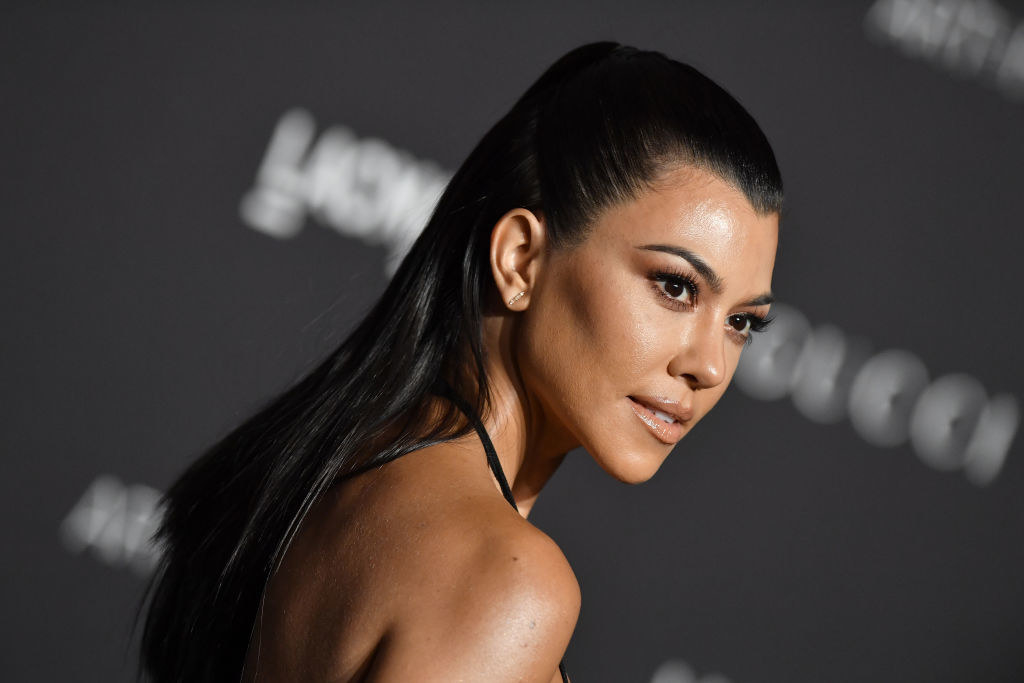 She concluded with, "also are we still asking women if they're pregnant?" before adding a yellow heart emoji.
There are many reasons Kourtney was right to clap back here, and other commenters made sure to show her support. For example, this commenter pointed out that ANY comments on people's bodies are generally unwelcome and unnecessary unless specifically asked for.

Perhaps even more importantly, you never know when someone is going through infertility treatments, which can be — as this commenter points out — physically and emotionally difficult. Someone might have just completed an unsuccessful round of IVF at great physical, emotional, and financial cost, so having a stranger ask if they're pregnant will only add to that hurt.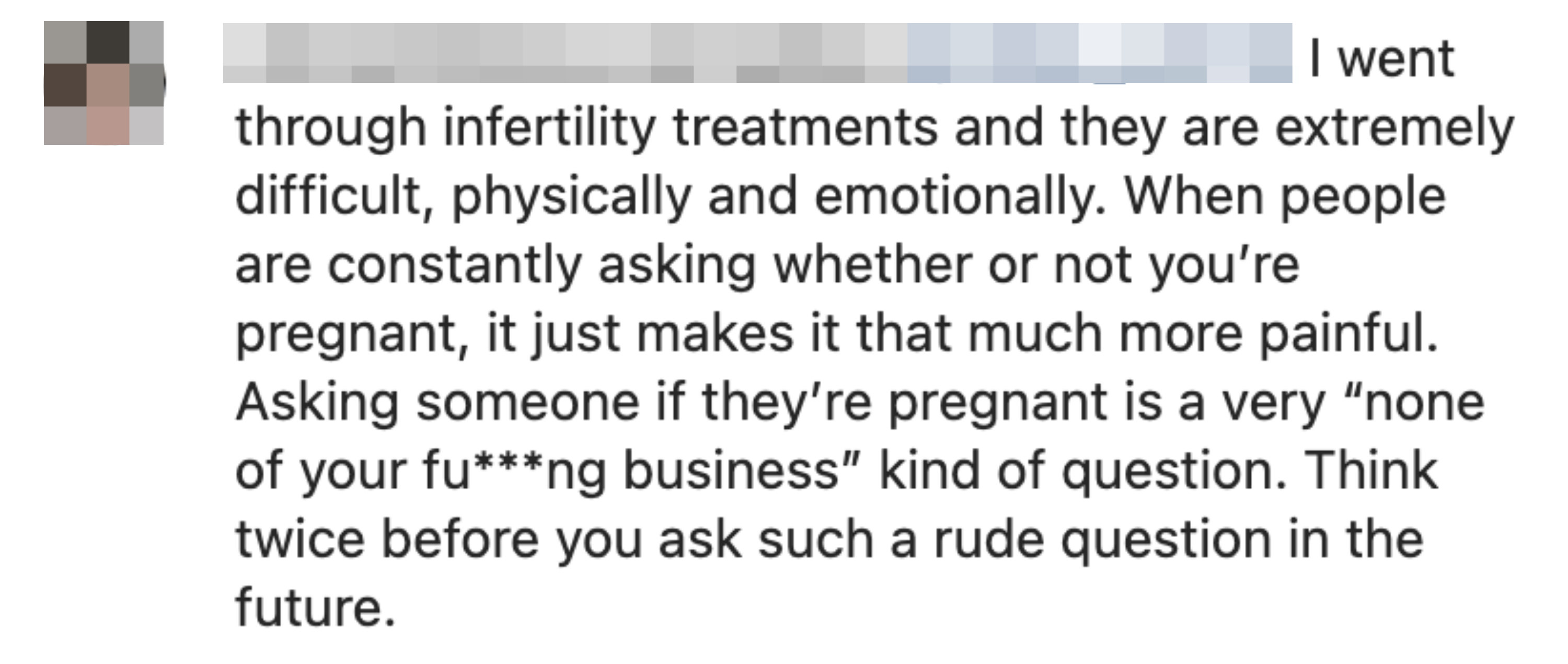 Not to mention, even though Kourtney is a public figure, she has a right to announce her pregnancy when and how she wants, and not to have people prying into her private personal health!
Anyway, this has been one of my favorite episodes of Kourtney Telling People to Sit Down and Shut Up, because I think it's a particularly important one. Stop asking people if they're pregnant in 2K23!