One of the joys of having this movie available to stream is that we're able to see the original Broadway cast. That includes Jonathan Groff, who is the subject of this post.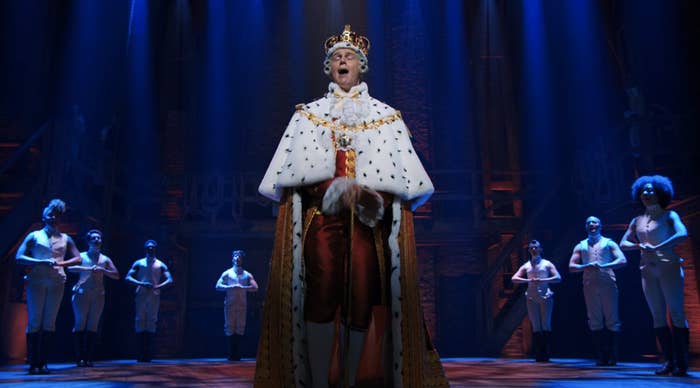 You see, Groff (who plays King George III) has been a topic of discussion since the film dropped, because the close-ups allowed people to see just how much he spit while singing "You'll Be Back."
Naturally, the moment sparked all kinds of reactions on Twitter.
People were just astonished.
And perhaps a little damp.
Lest you think the spittle was just reserved for this film version, it was not! Hamilton music director and conductor Alex Lacamoire tweeted that he would occasionally get a little spray while he was down in the orchestra pit during that song.
Anyway, that's all, may your day be safely spit-free.