Because BASTARDBOWL IS HAPPENING.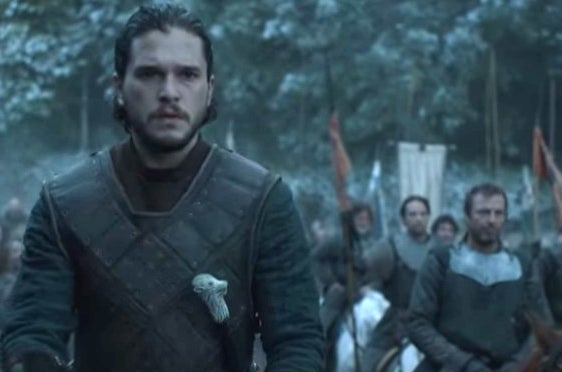 And Jon Snow's looking real sad.
REAL sad.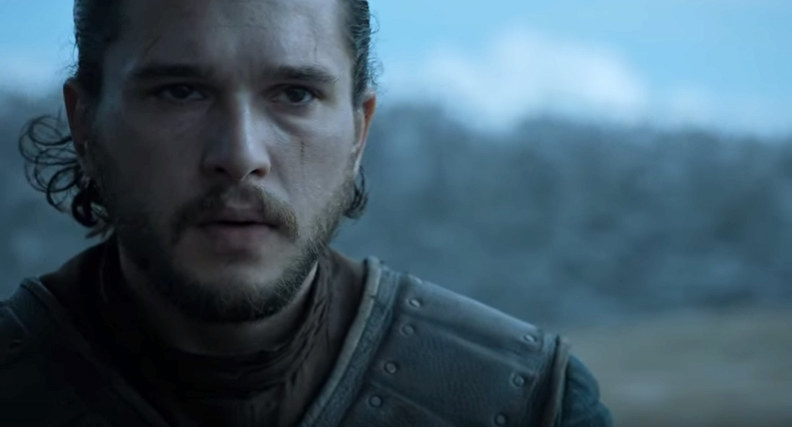 And he said this less than 10 episodes ago, so PLEASE BE SAFE, SER DAVOS.
And Jon says this to Melisandre, which is NOT HELPING MY STRESS LEVELS.
Because Tormund CANNOT DIE YET, BECAUSE OF THIS:
But perhaps most upsetting is Davos apparently finding the spot where Shireen was burned.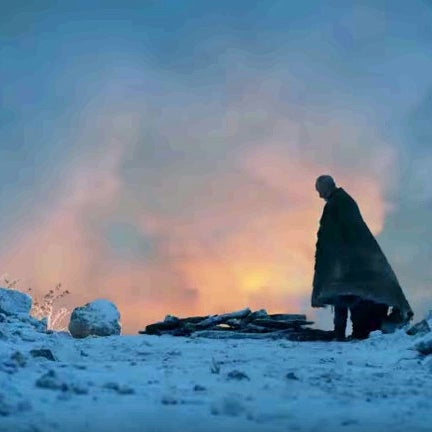 Really hoping we're not all going to look as sad as Jon on Sunday night.