Carole Baskin Of "Tiger King" Revealed What She Thinks Happened To Her Missing Husband In A Reddit AMA
Baskin participated in a candid Reddit AMA and answered all kinds of questions.
If you're one of the millions of people who watched Tiger King last year, you probably know who Carole Baskin is. She's the owner of Big Cat Rescue in Florida and was Joe Exotic's rival in the documentary due to her efforts to pass laws banning the practices of roadside zoos, like cub petting.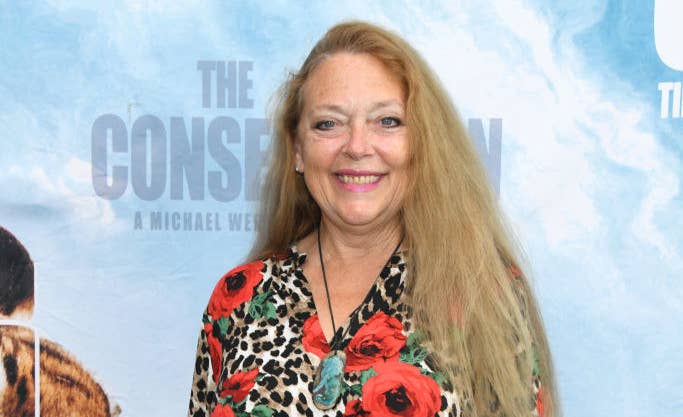 Baskin's past relationships were also discussed in Tiger King, including the disappearance of her former husband, Don Lewis. Baskin became something of a meme following Joe Exotic's extreme claims in the documentary insinuating that Baskin killed Lewis and fed his body to her tigers.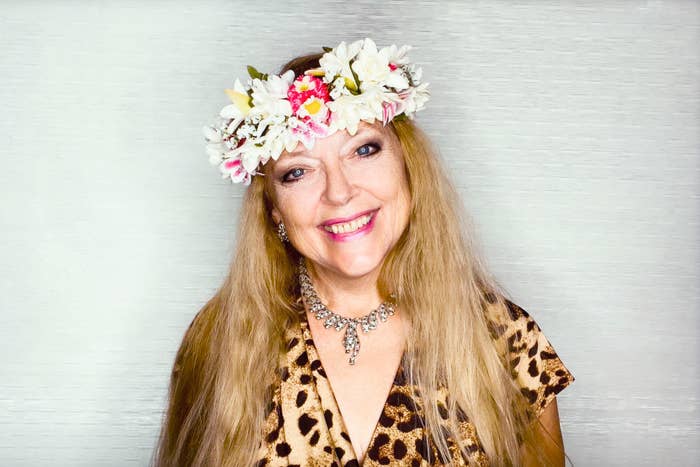 Well, this week, Baskin did a Reddit AMA, inviting redditors to "ask me anything" in anticipation of her new Discovery+ series, Carole Baskin's Cage Fight. Naturally — since this is Reddit, after all — the most-upvoted question was, "What do you think happened to your missing husband?"
Rather than shy away from the question, Baskin gave a detailed answer as to her theory of what happened to Lewis:
"Don loved to fly and was looking to buy ultralights and experimental planes. I believe Don crashed a small experimental plane or ultralight into the Gulf for a number of reasons," she wrote.
Her theory included details about Lewis's flight habits and concludes that he probably crashed in the Gulf of Mexico:
"He wasn't licensed to fly, yet did all the time. He couldn't file a flight plan and had to take off from closed airports to evade detection. He had to fly under 200 feet to stay off the radar, which means he would typically fly out over the Gulf because the air is smoother there, whereas over land there are up and down drafts that will crash you at that height. Since phone records indicated he was planning to go to Texas, and his van was found at a small private airstrip and we have never found Don or wreckage, I think this was the most likely scenario. I talk about all of this in my online diary at SaveTheCats.org."
Some redditors lauded Baskin's courage for taking on an AMA despite likely knowing that many questions would center around Lewis.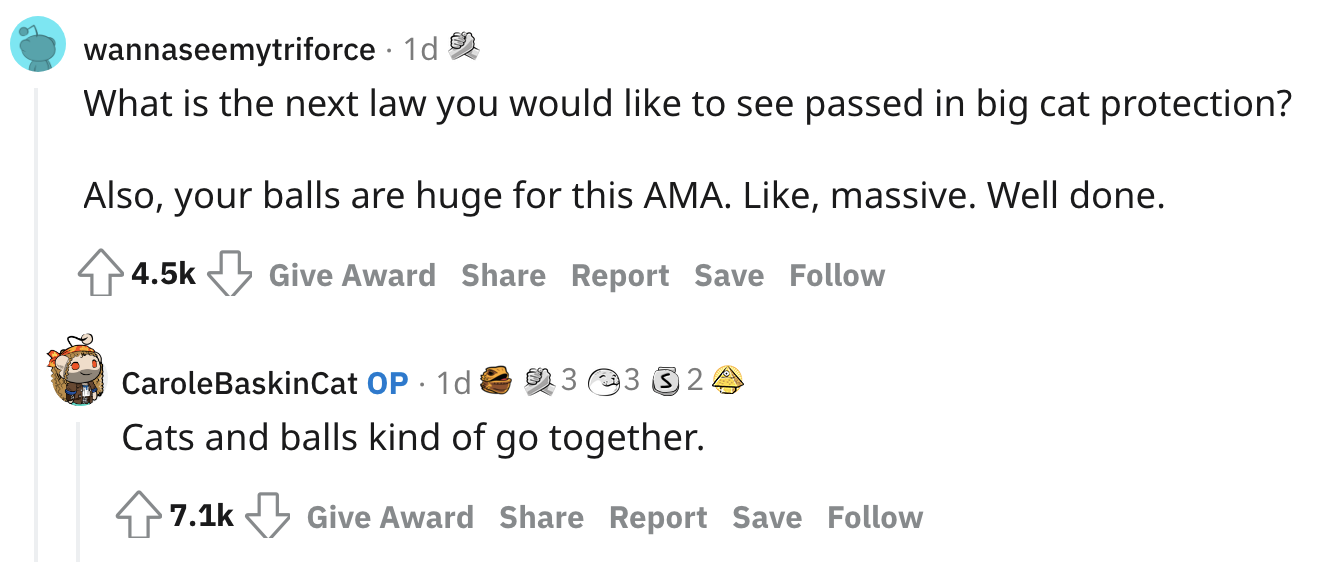 She even answered a rather pointed question about how to feed a human to a tiger: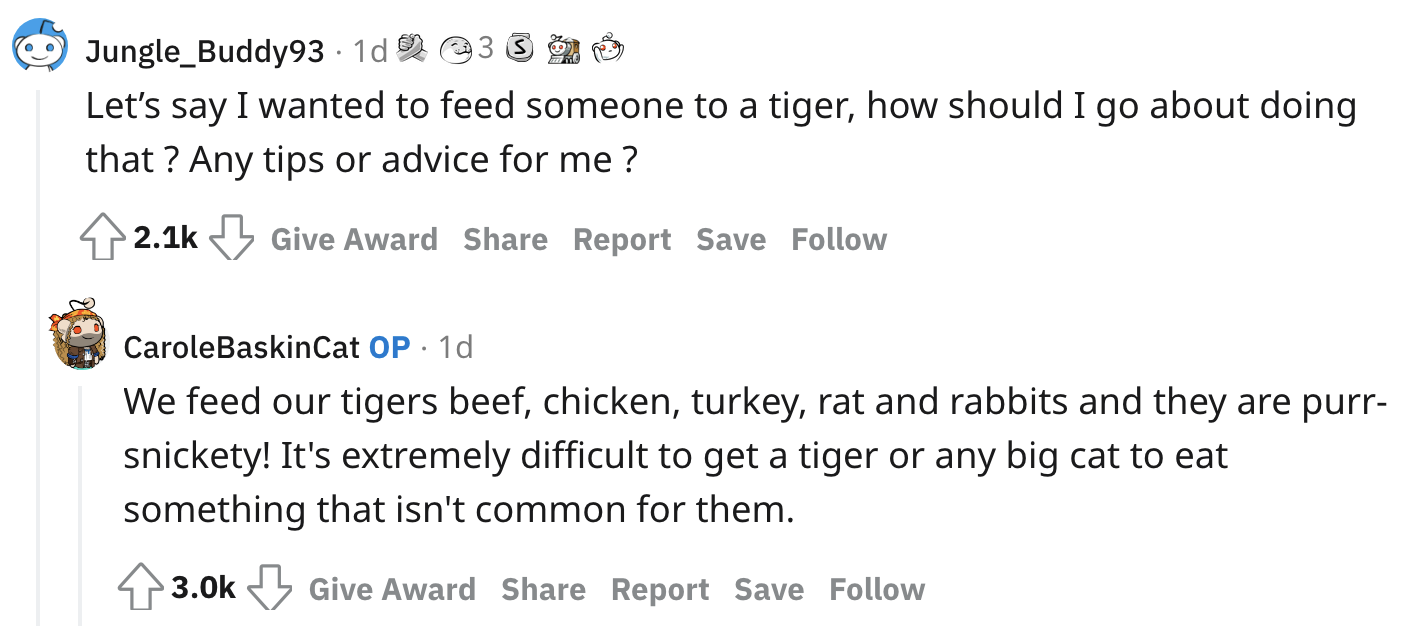 She once again voiced her opinions on Tiger King, indicating that she was quite unhappy with the way she was portrayed.