Anyone who has ever been on the hunt for a job knows that the process can be a little frustrating.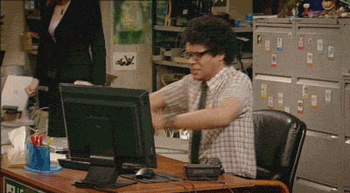 But there's one thing that makes it all so much worse: when they ask you to manually put in your work history after you JUST UPLOADED YOUR RÉSUMÉ.
Like, c'mon guys.

It's 2017. We should be past this.
It may actually be the death of us all.

Whyyyyyyyy?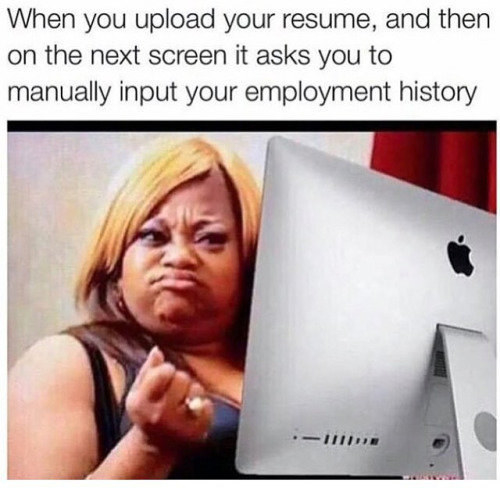 Maybe it's because things like this happen: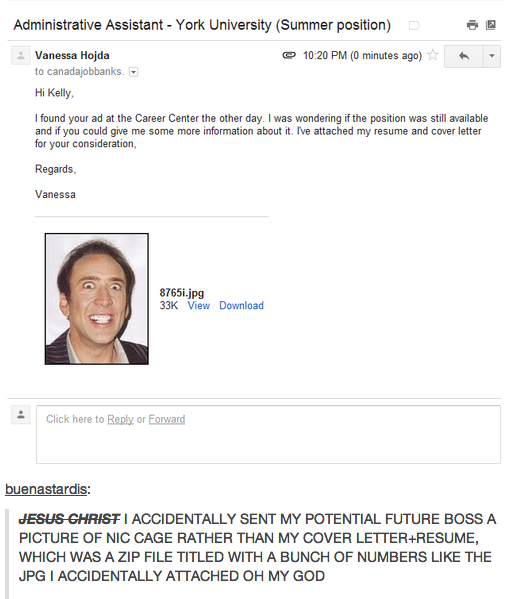 But whatever. I'll gladly upload a thousand accidental Nicolas Cage pictures to never have to go through this again.
#ReadTheDamnRésumé2017.