Folks, it all started when Emma Roberts posted this video to Instagram:
It's a simple video of Emma on a beach, posing for the camera and laughing while a Lana Del Rey song plays. It's got the perfect "this is candid but also I'm aware it's candid" vibe.
So, obviously, Twitter made it into a meme. Here are some of the funniest ones so far:
(PS: Like the tweets you see here? Click through and give these Twitter users a follow to make your timeline a funnier place!)
4.
6.
11.
13.
14.
UPDATE
Y'all, Emma Roberts herself has seen the memes and she loves them. Earlier today, she posted this on her Instagram story: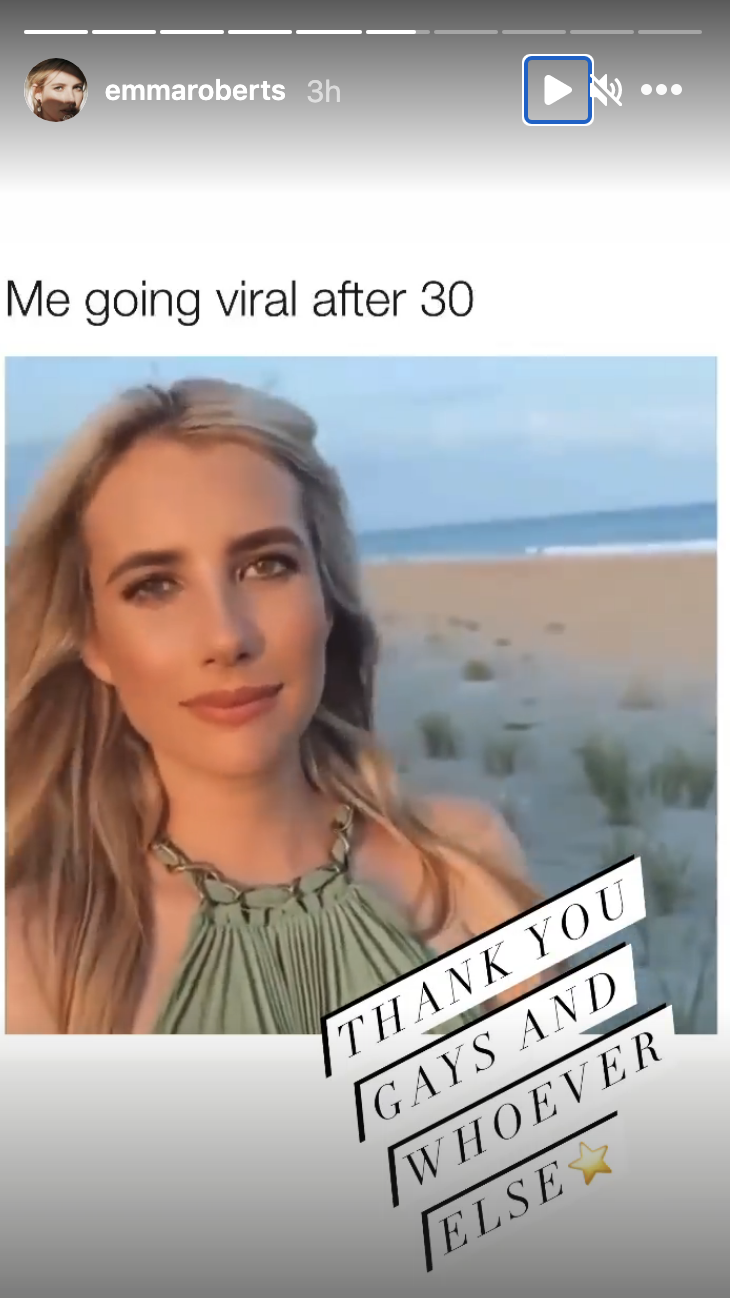 I fully expect "thank you gays and whoever else" to be the new Twitter meme. If anyone can double-meme off of one video, it's Emma Roberts.