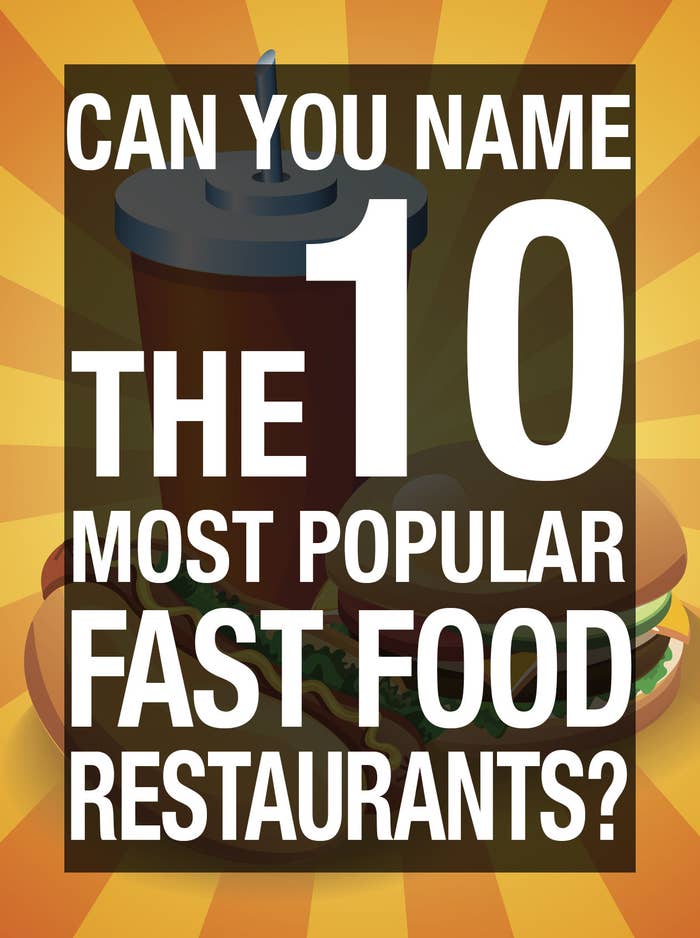 THE RULES:
— No delivery pizza or fast-casual restaurants! So, no Domino's or Panera Bread.
— The list is based on total 2016 system-wide sales in the US, as reported by Nation's Restaurant News.
— You can type in the names in any order.
Curious about the others that made the list? Check out the top 25.