OK, Ariana Grande Has Some Messy Insta Stuff Happening With Antonio Brown And Pete Davidson
"@Petedavidson, king of loving my captions." —Ariana Grande, 2018
People have been reasonably shook this week when word got out that Ariana Grande and SNL actor Pete Davidson might be dating.
The two haven't confirmed anything yet, so fans have just been waiting like:
BUT HARK! When Ariana posted this photo yesterday...
...Look who showed up in the comments, heart eyes at the ready?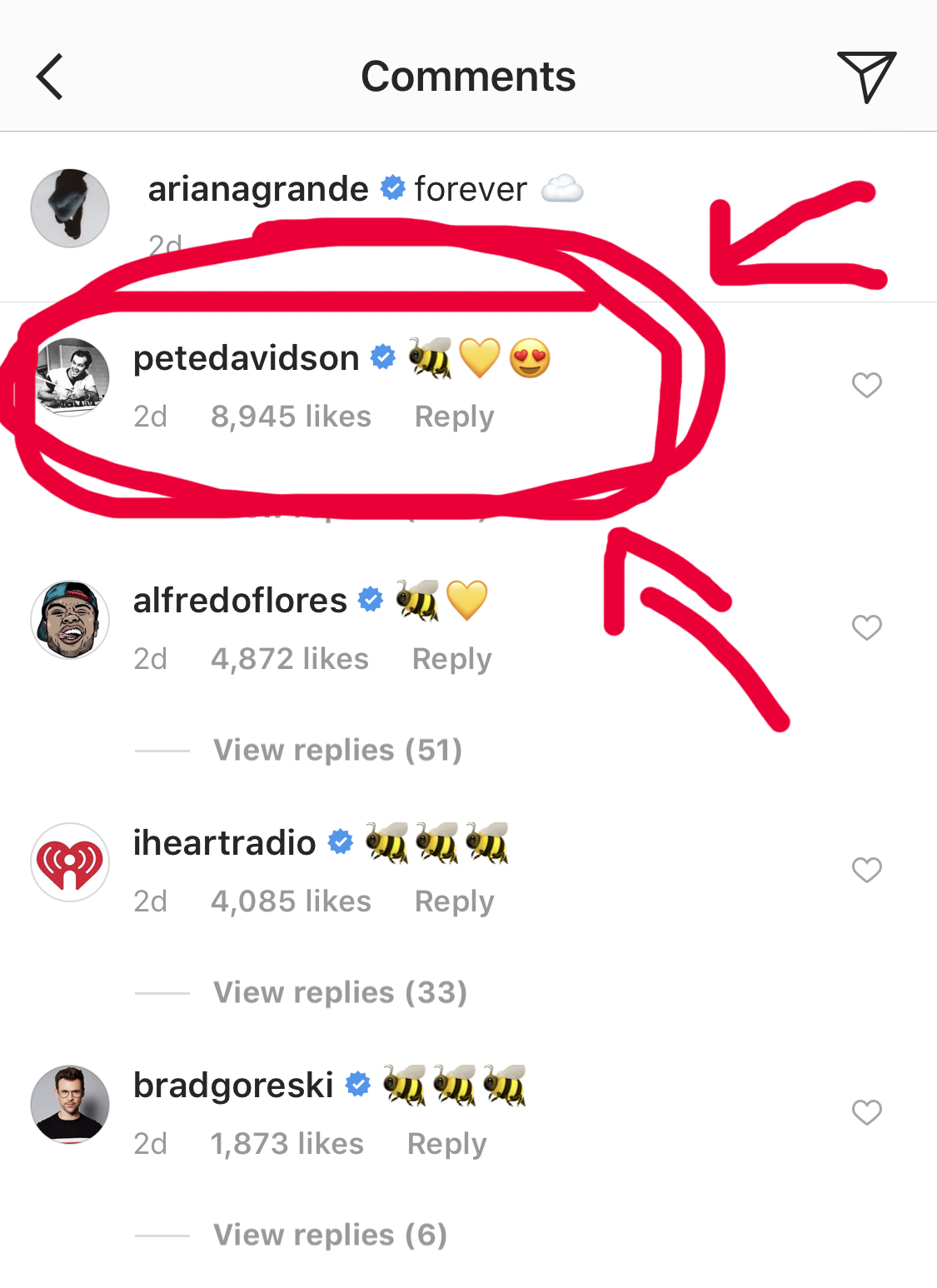 And when Pete posted this photo...
...Look who had an emoji response of her own!
BUT WAIT THERE'S MORE. Antonio Brown of the Pittsburgh Steelers tried to shoot his shot via Insta with this very pixellated photo and the caption, "You still welcome @Steelers game baby @arianagrande."
And, well, 👀.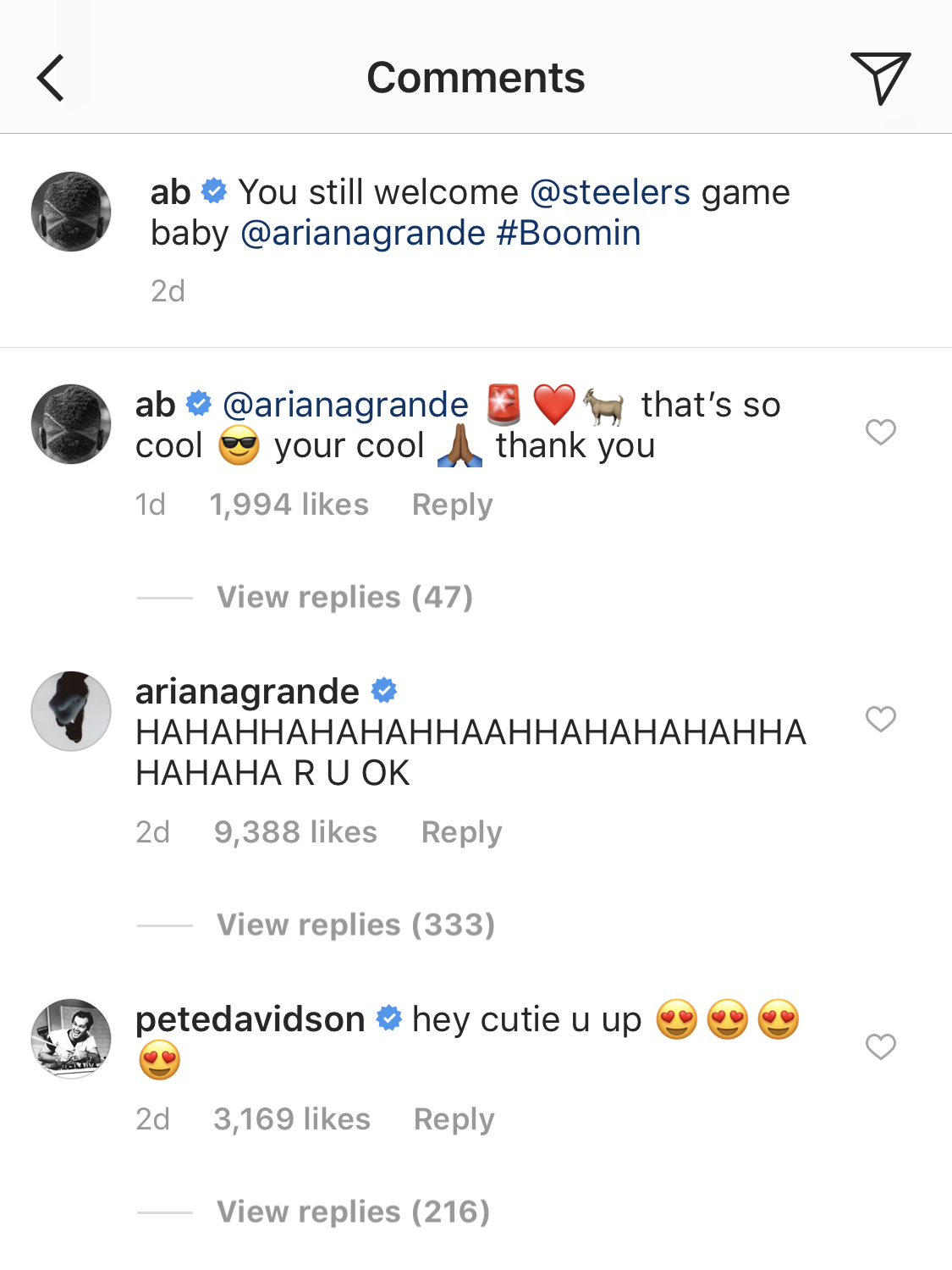 It couldn't get any better, right? BUT OH, IT COULD. Later, Ariana posted this Insta video of her laughing.
And Pete TAGGED ANTIONIO BROWN.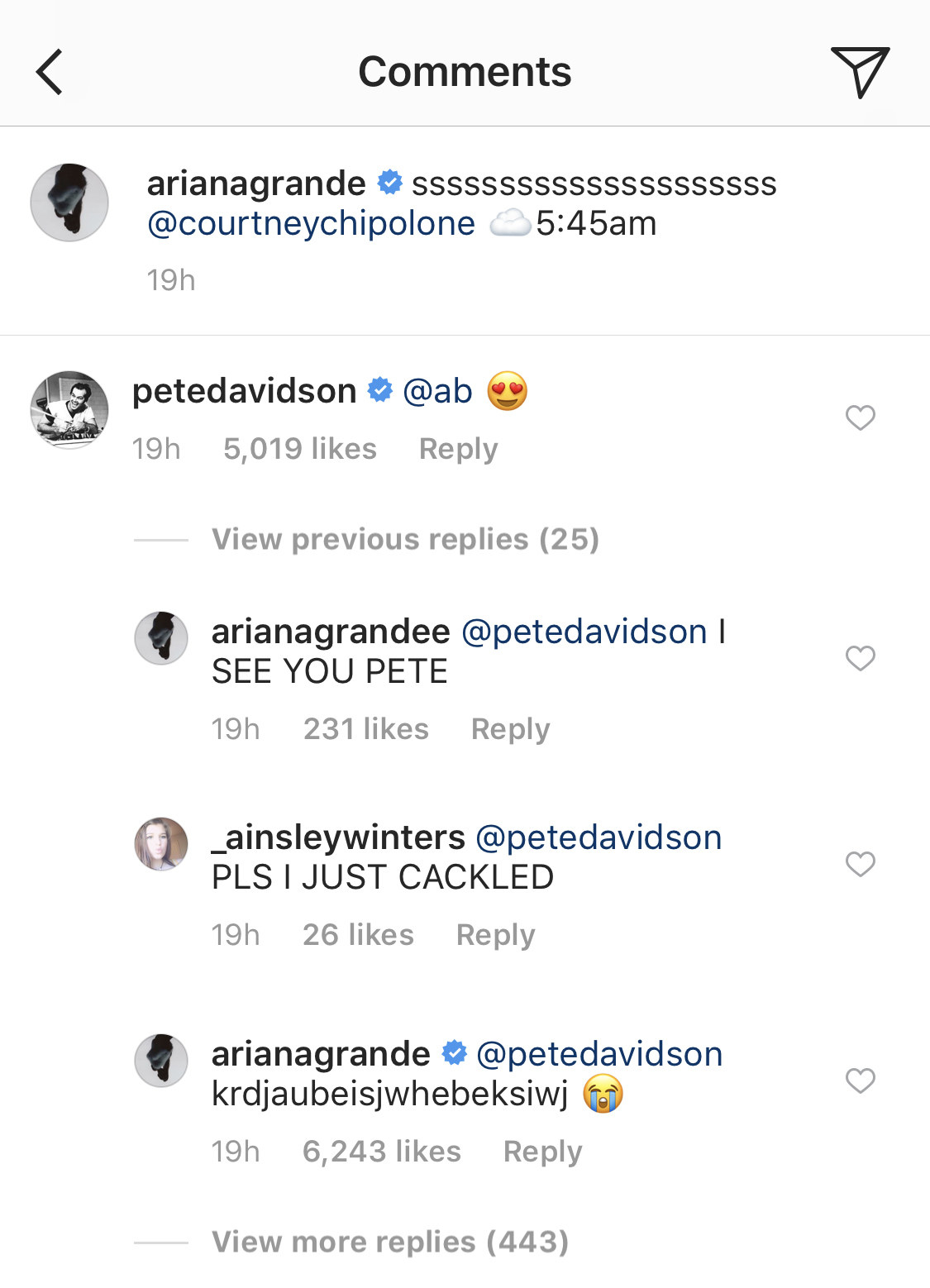 ANYway. If you had any doubts that there's something going on between Ariana and Pete, I say this: Just read the comments.