Ryan Reynolds Had The Funniest Response To Tom Holland's Shirtless Handstand Challenge
These guys are putting on shirts while doing handstands and meanwhile I'm not even wearing pants.
You probably know that Tom Holland and Jake Gyllenhaal are buddies. After all, they worked together on Spider-Man: Far From Home.
Well, Tom's been a little bored at home during the coronavirus lockdown — haven't we all? — so he decided try out an Instagram challenge.
The challenge is simple yet difficult. It's also a total thirst trap. Basically, you have to put on a shirt while doing a handstand. It looks tough!
After that, Tom challenged Jake Gyllenhaal, Ryan Reynolds, and his friend Harrison Osterfield to try the same stunt.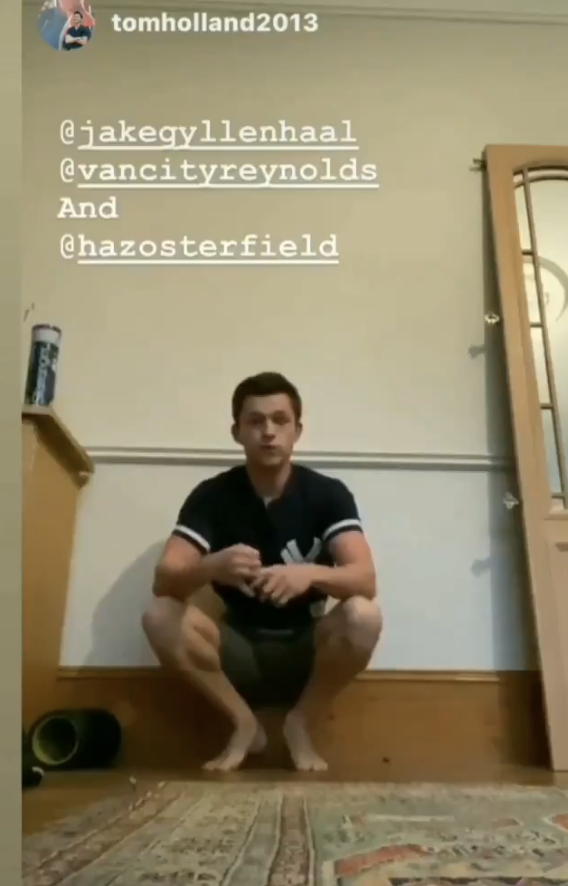 At first, Jake Gyllenhaal didn't understand what the challenge was...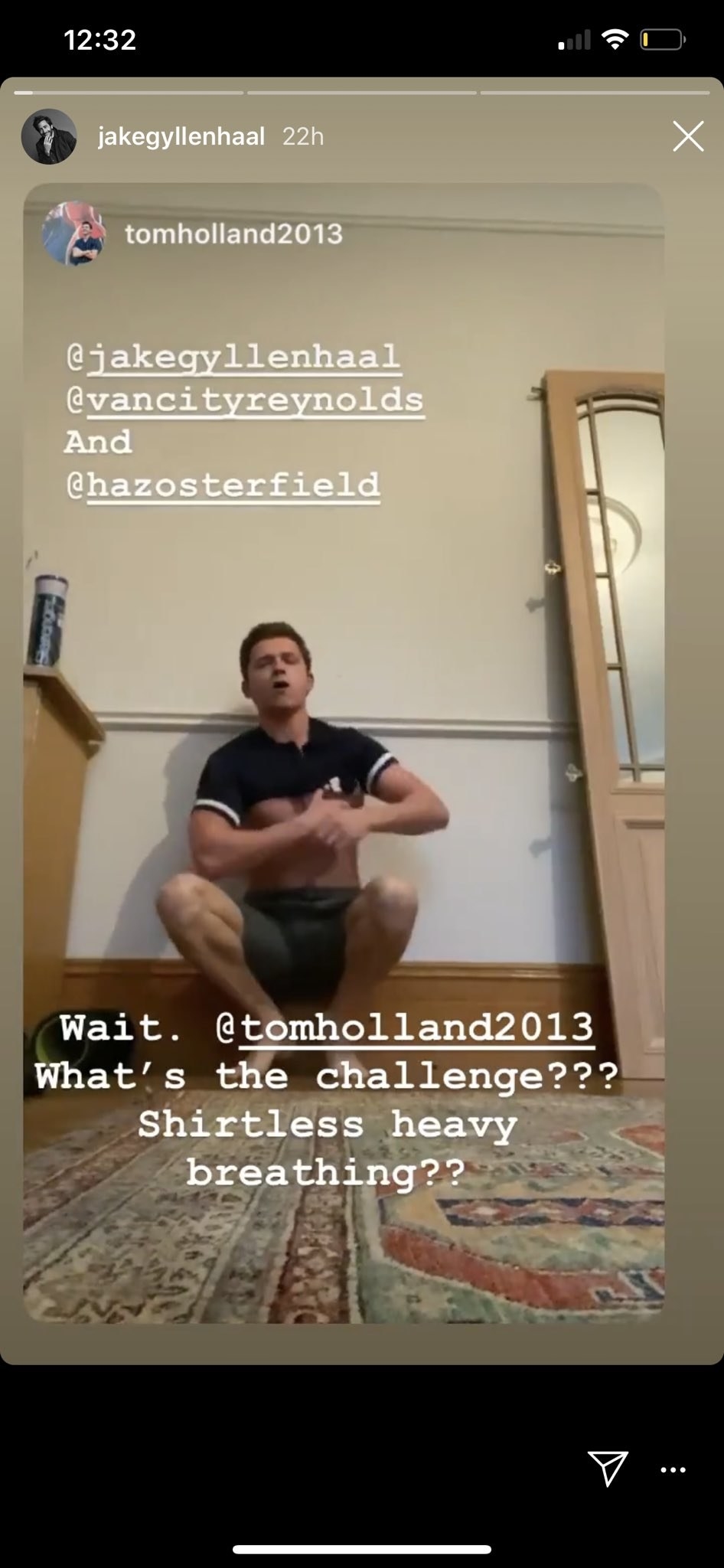 But once he got it — national treasure that he is — Jake leapt into action and (sadly) put on a shirt even quicker than Tom did.
But arguably the best part of all of this is Ryan Reynolds' response to the challenge. He...took a different approach.
Yep, this is a GIF that's going to come in handy.
Anyway, here's hoping that the rest of our quarantine entertainment is just these three guys goofing off.