The Animatronic Ursula At Disneyland Lost Her Head And It's Frickin' Terrifying
I would say "OFF WITH HER HEAD," but that's the wrong villain.
If you've ever been to Disneyland's California Adventure in Anaheim, you're probably familiar with the Ariel's Undersea Adventure ride.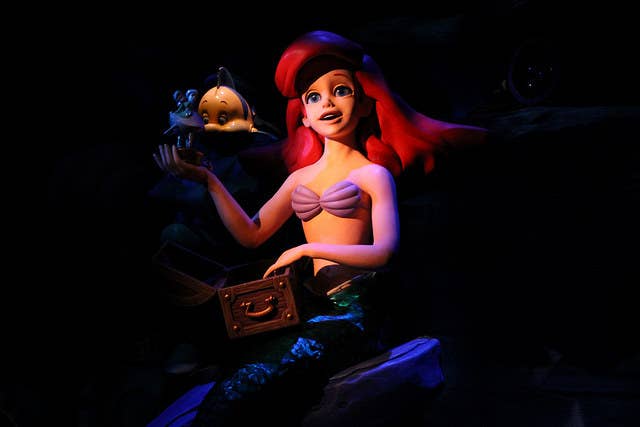 Disneyland visitors found the animatronic Ursula on the ride to be a little scarier than usual this week, when the villain's head fell off of her robotic body.
Some people see the headless Ursula not as something scary, but something...inspiring, kinda?
Honestly, it's just kind of relatable.
Oddly enough, Ursula wasn't the only animatronic with ~issues~ this week. On the SAME DAY, the Auctioneer in the Pirates of the Caribbean ride lost his head in the same way!